Out of the Kitchen February 2016
We're back with another Out of the Kitchen post – Here's what we've been up to for the month of February!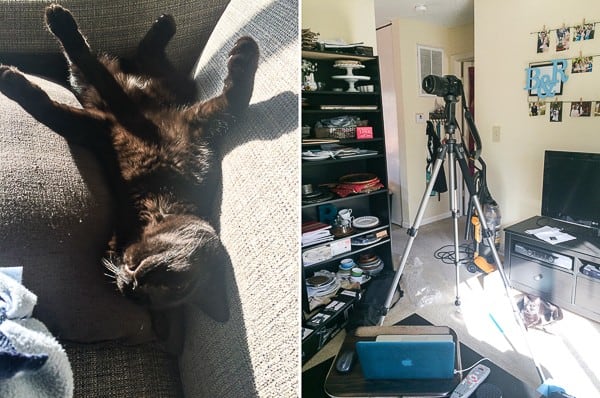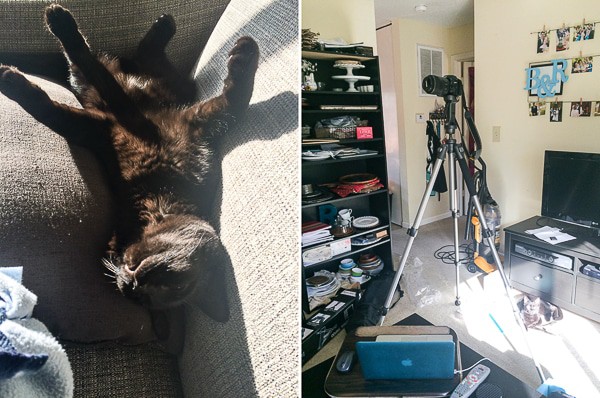 Our 7 month old kitten, Salsa, who really just looks like a regular grown up cat, found himself a comfy sleeping spot. I had to check to see if he was still breathing, haha. Just sun bathing and sleeping at it's finest. The second photo – I got a serious heavy duty tripod! Photographers can relate with that excitement haha :)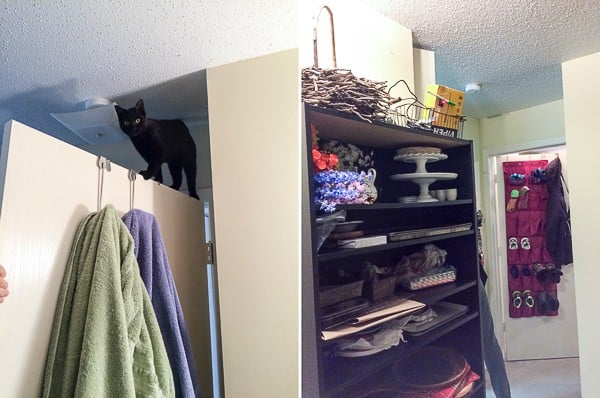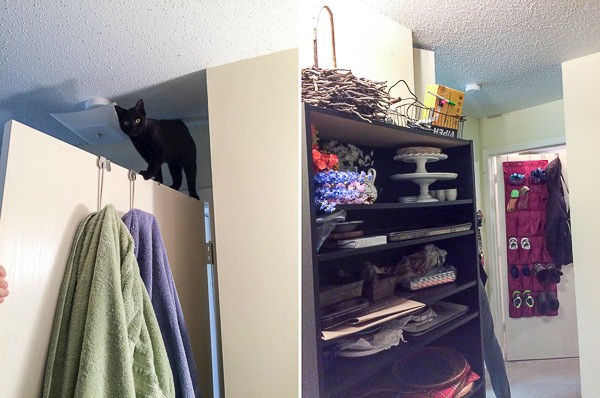 This is Salsa's favorite new hangout.. on top of the bedroom door. How he gets up there, I still don't know. The second photo – Ryan got this device called the Raspberry Pi for christmas. It's like a mini computer that you can program. He set it up to video tape Salsa while we were out of the house one night. But he forgot to record the footage on his computer, so it never worked!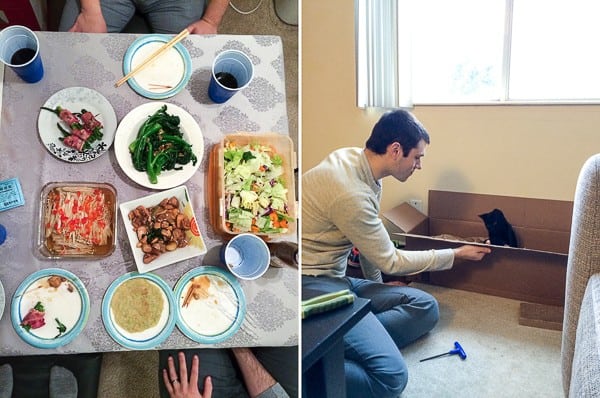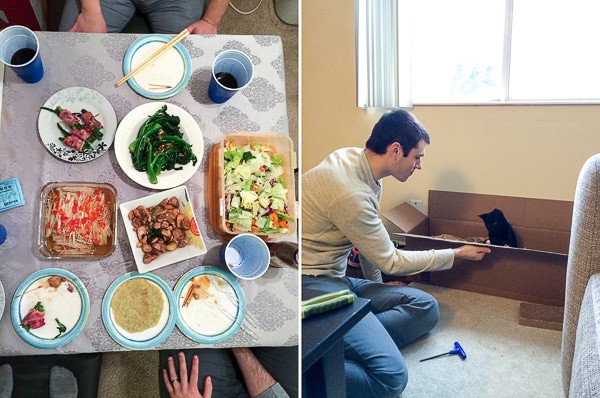 We celebrated Chinese New Year with one of Ryan's coworkers and his wife! We got to try 3 cup chicken which is so good and we helped make dumplings. Ryan was a dumpling making pro.. not so much on my end. The second photo – see that long box? My tripod came in the box and Salsa has adopted it as his play place.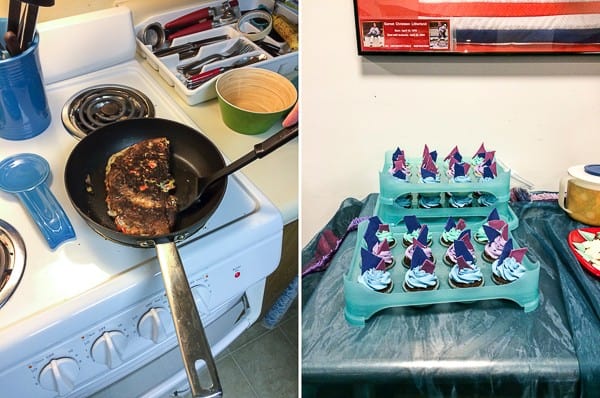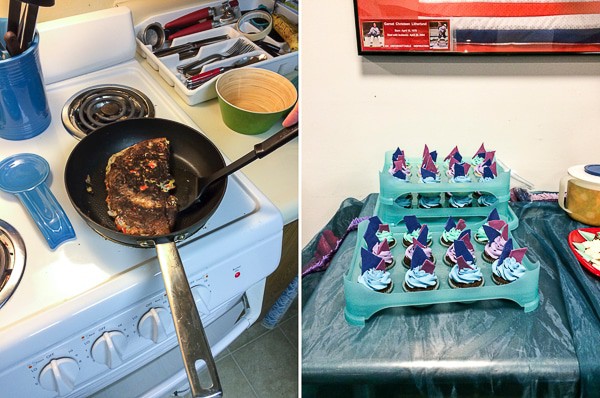 We're not huge egg eaters, but every once in a while Ryan makes a omelet for himself for dinner. I think it's clear that he needs more practice, haha. I told him that eggs are a slow cooking food and shouldn't be cooked on high heat! The second photo – I made these cupcakes for one of my nanny kid's birthdays. So cute with chocolate shards on top! But I forgot to tell the kids that they could eat the shards because a lot of them took them off!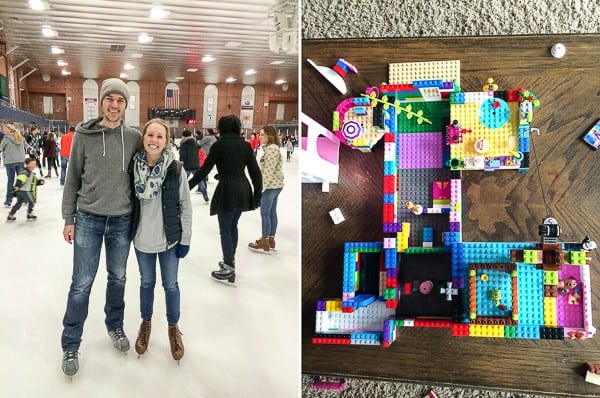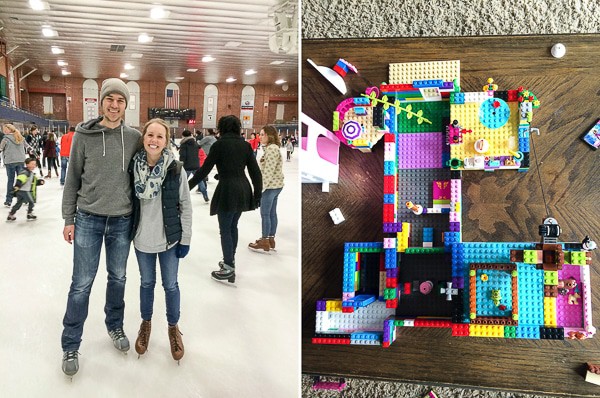 We did a little pre-Valentine's Day ice skating! My ice skating has mildly improved since I was little.. at least I don't need one of those walkers anymore! Ryan's really good, he can skate backwards.. definitely impressed me :) The second photo – me and my nanny kids take legos seriously. After this was taken we added on a jail, because ever house needs one!!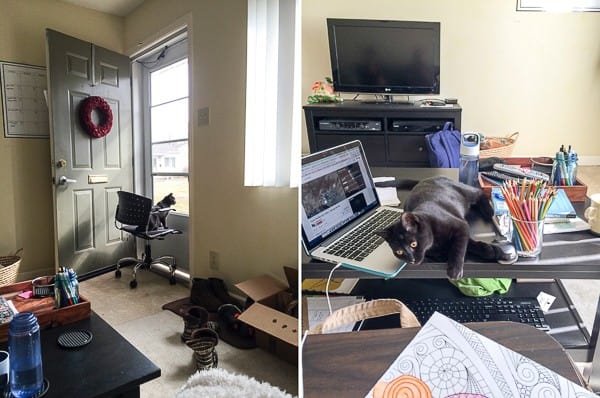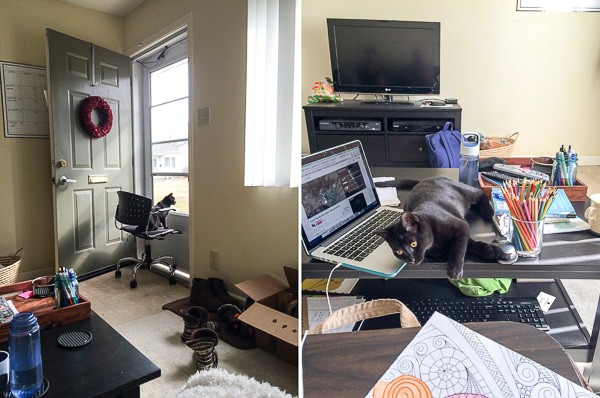 So I am sure that you can tell that I am obsessed with Salsa by now. Just wait until we have kids.. I'm going to be one of 'those' people. The second photo – I decided to take up adult coloring (such a lame name) and Salsa loves to chew on my colored pencils.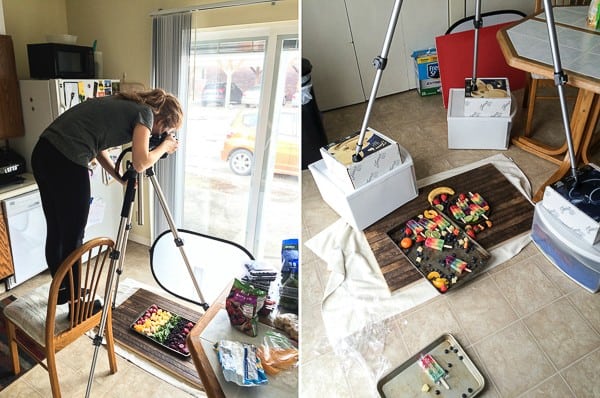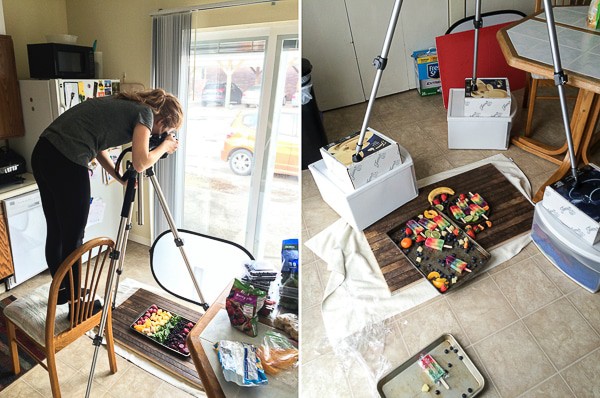 I'm putting that new tripod to good use because I can shoot ariel now! The second photo – this recipe for rainbow popsicles is coming this week! I don't really suggest balancing your tripod and camera on top of random boxes.. there was a very scary moment where the camera almost hit the floor.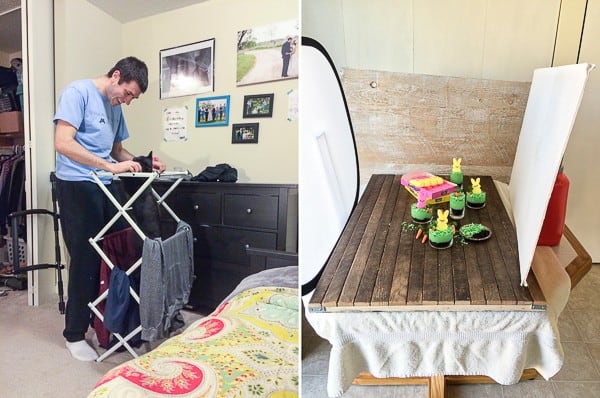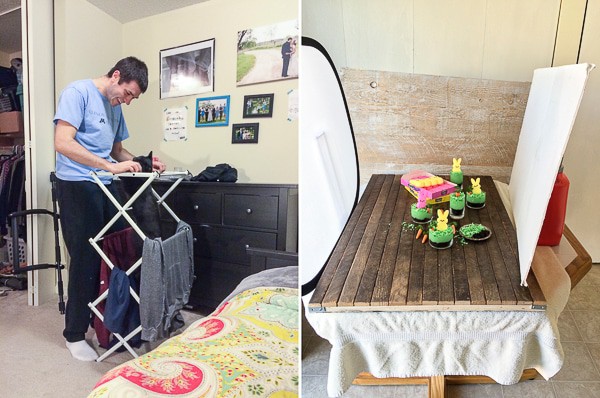 Whenever we set up the drying rack, Salsa's box is no longer his favorite play place. He loves the drying rack and climbs it like it's a cat jungle gym. The second photo – a sneak peek of a fun peeps recipe! Peeps & jelly beans.. easter is coming!
Getting More Personal..
The word of the month has been business. I have to admit that I am one of those people if you ask them how they are doing they will respond with busy. Busy isn't an emotion. I'm learning that the more I answer with busy, the more I'm actually glossing over how I really feel.
Sometimes I don't even know how I'm doing because I'm not putting in the time to figure it out. So with all of this, I've been spending more time relaxing and I've been using this app called headspace to reflect, focus on my breath and to visualize. It's all totally new to me but I'm learning what it feels like to be still.
Sounds silly, but I am finally starting to value rest. And the more I rest, the more I connect with Jesus. It's neat to remember that God rested after he made creation. He values hard work but he also values rest.
I'm starting something new.. I am going to commit to reading the bible for 10 minutes a day. My bible reading kind of goes in spurts, but I want to be in the word each day, so I am going to try it out! Ya'll can hold me accountable! I'll report back in a month :) I'm also trying to wear my hair down more often because it's a nuisance and I pull it back every day. I told myself I get a dollar for everyday I wear it down. I think I earned $1 in February. Baby steps :)
—
See previous out of the kitchen posts.