Out of the Kitchen December 2019
We're back with another out of the kitchen post – here's what we've been up to for the month of December!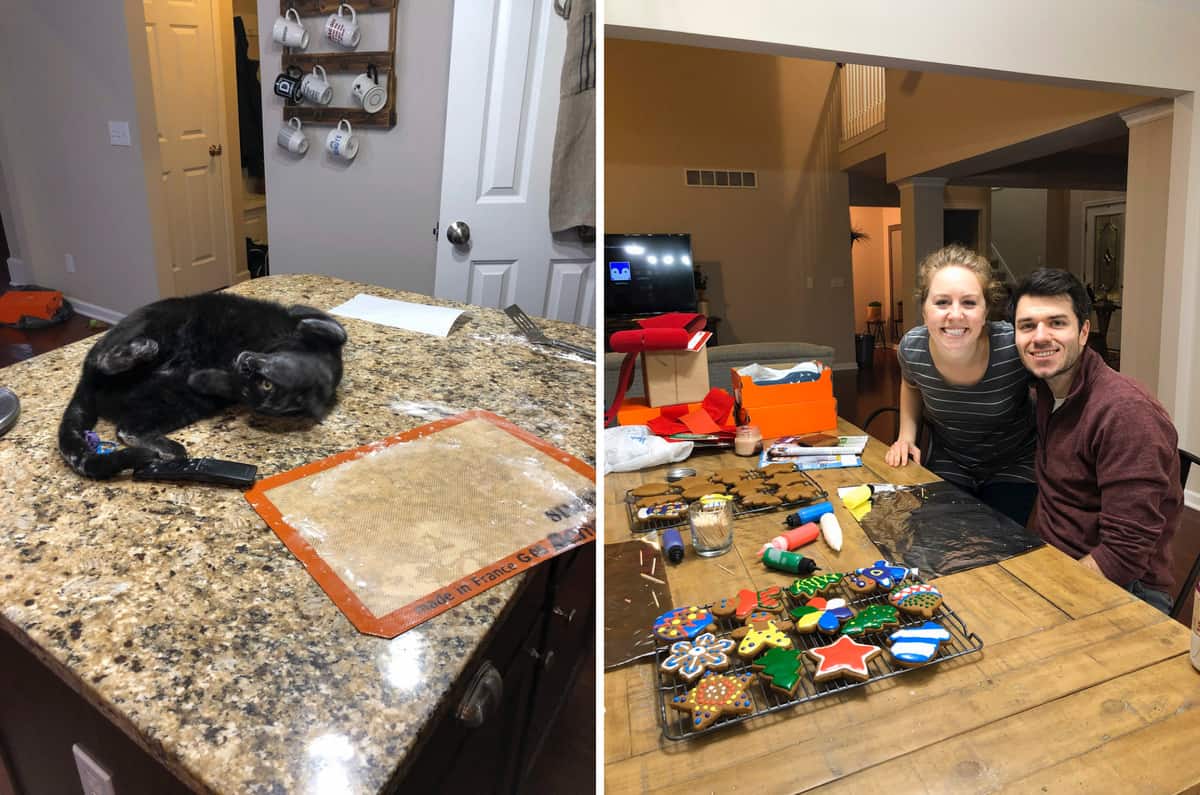 I had just finished rolling out cut out gingerbread cookies and I was washing my hands at the kitchen sink, then I turned around to the kitchen island and I see Salsa rolling around in the left over flour on the counter. He ended up covered in flour! I had to snap a picture before getting him off the counter ? The second photo – one of my favorite Christmas activities is decorating gingerbread cookies. I appreciate that Ryan decorates with me, he's actually really good at it!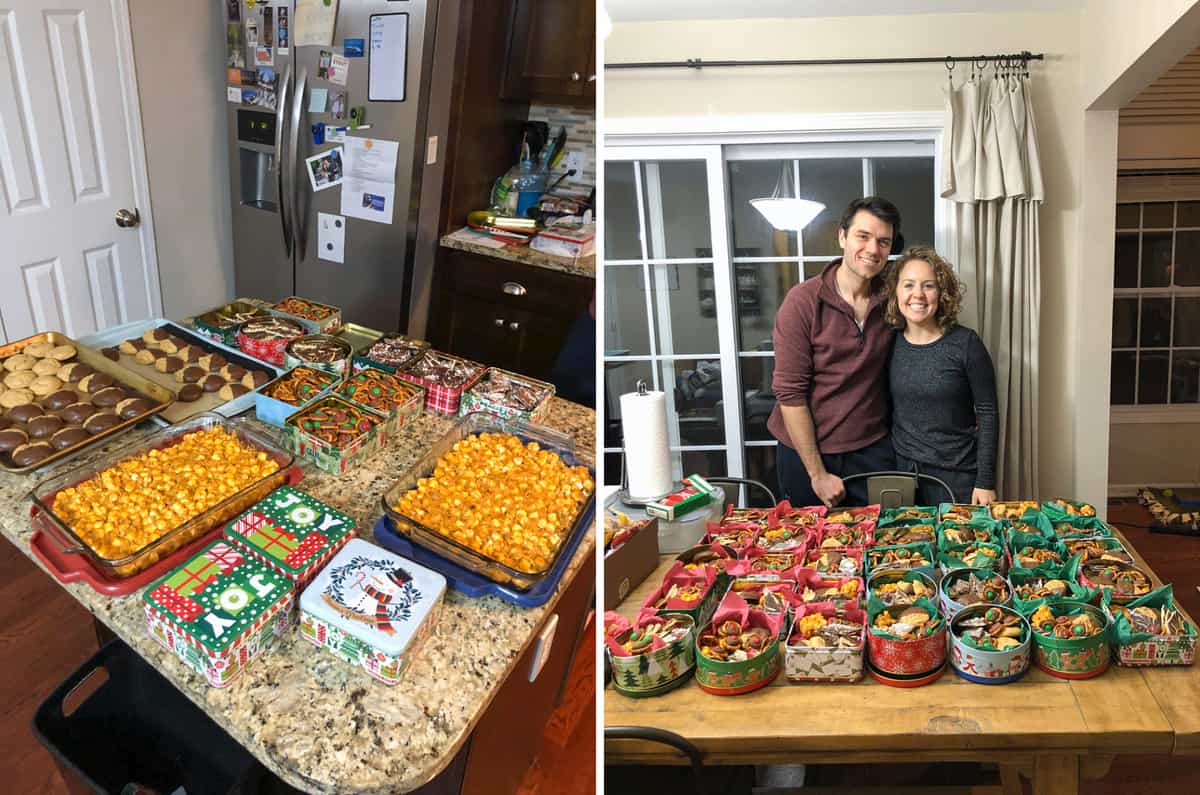 This year we decided to make 35 cookie tins for Ryan to give to his coworkers! It was a fun project to do together and everyone loved them! I think it's going to become a tradition.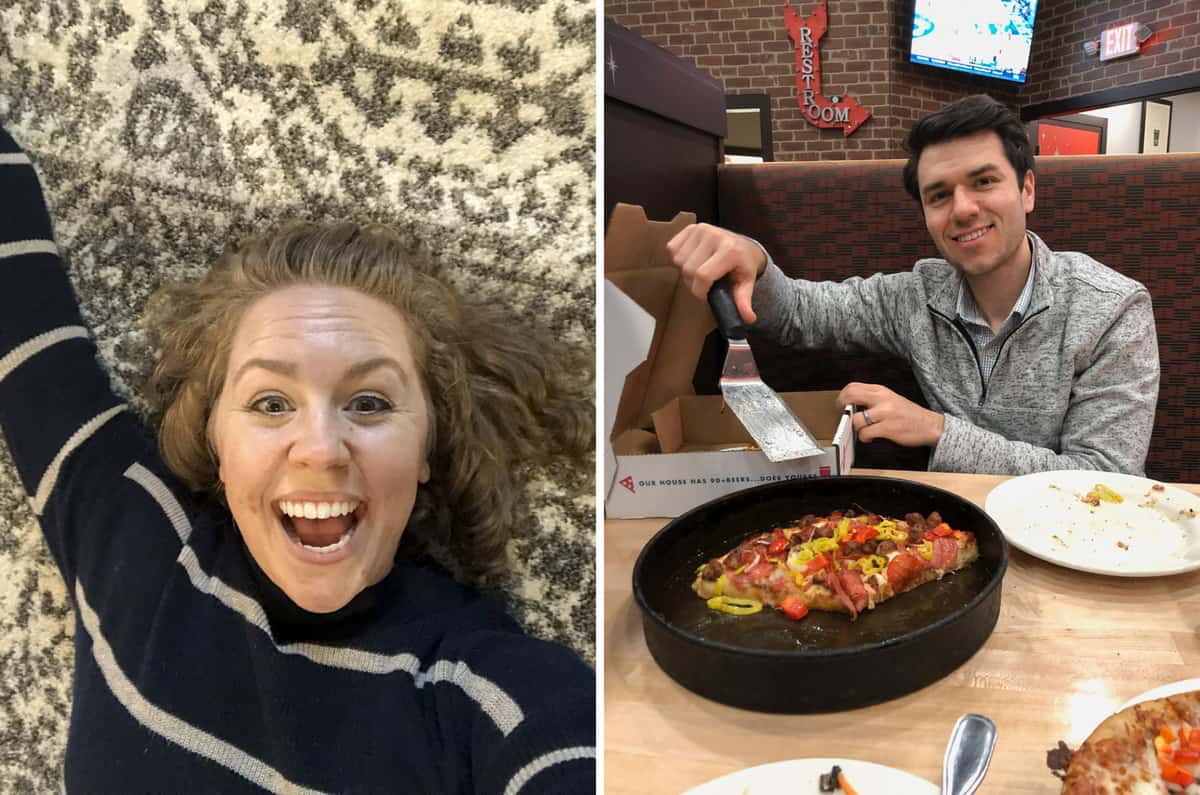 We bought a new living room rug during Black Friday and I was so pumped when it arrived! Our previous rug was jute and very difficult to vacuum, so I love that I can actually vacuum this one ? The second photo, Ryan celebrated his 30th birthday!! We went out for pizza and he got a keurig coffee machine from his family which he loves!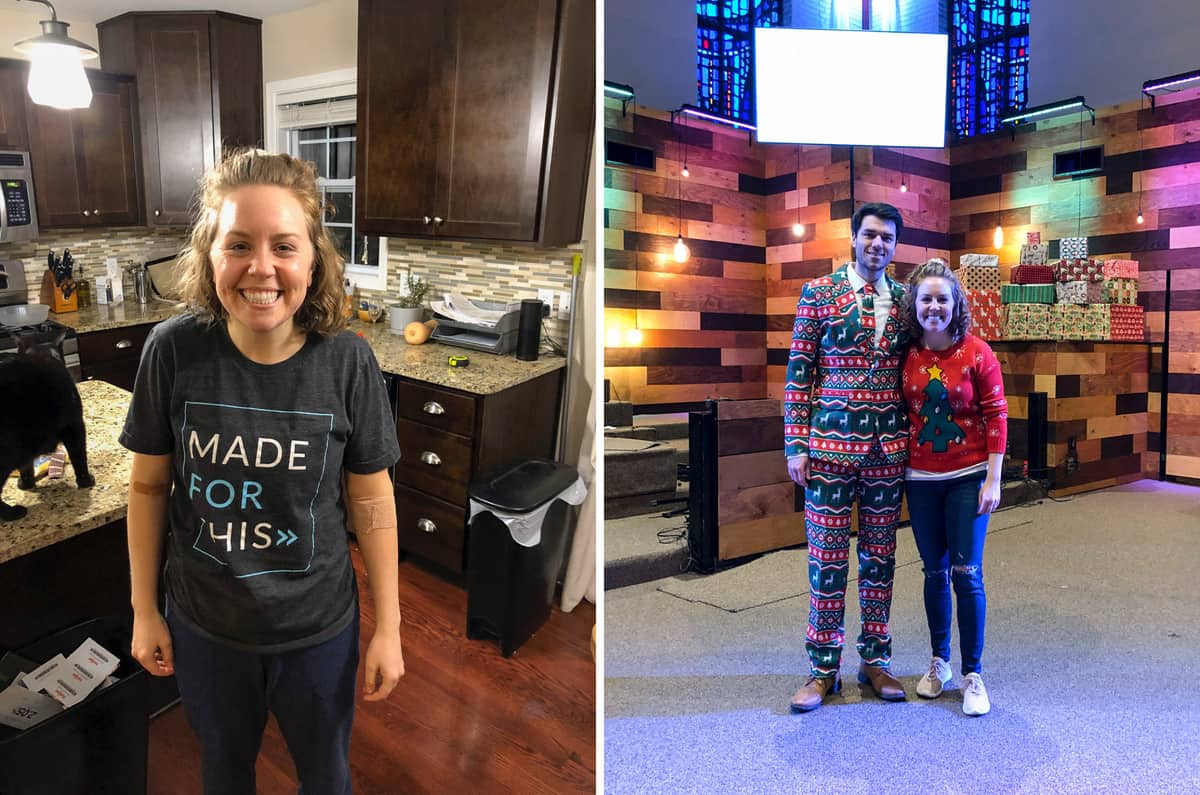 I've been sharing about my hormone journey on instagram for about a year. In the beginning of December I had a brain MRI which showed that I have a small tumor on my pituitary gland. This tumor is most likely what's been causing all my hormone issues, praise Jesus that we now have an answer. I started a treatment that will shrink the tumor and hopefully normalize my hormones, allowing us to get pregnant! This photo was taken after the MRI, and I was so relieved to be done. The second photo – Ryan and I hosted our church's Christmas show called Jingle Jam. It was so much fun, we had a great turn out and all the practice we did for 5 weeks paid off!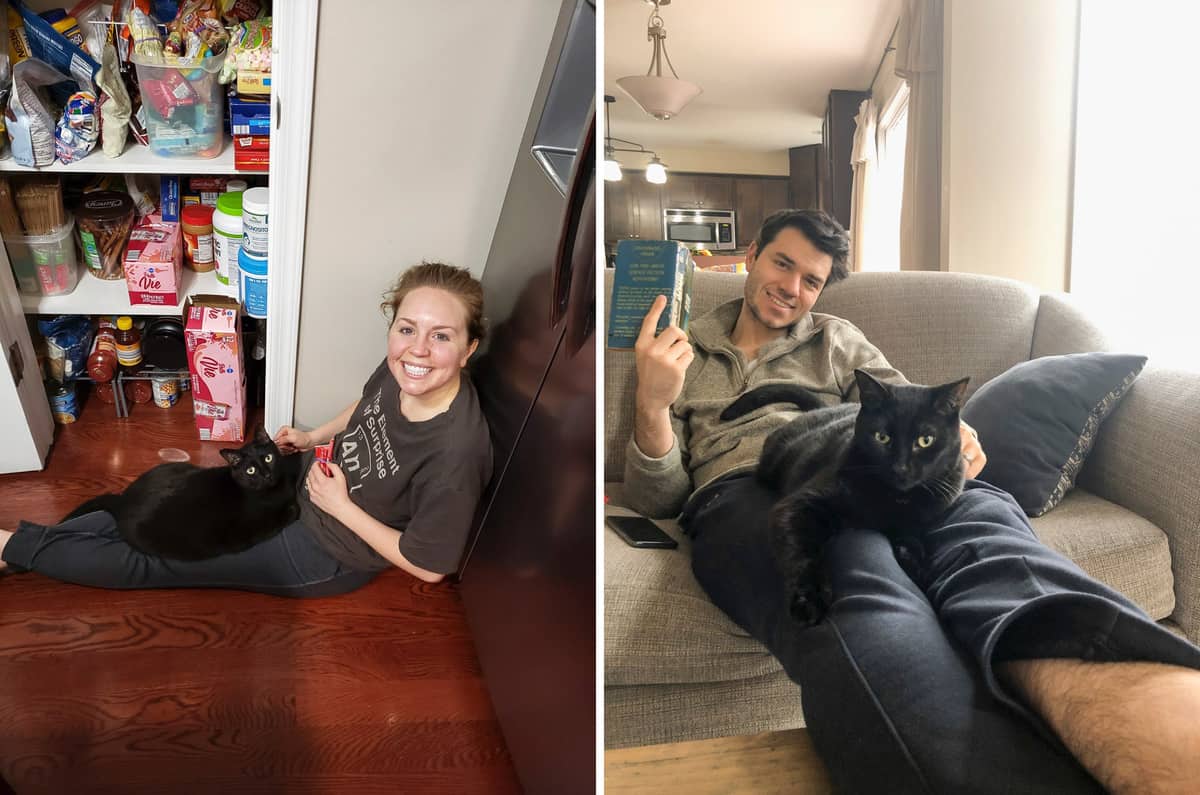 Our cute Salsa snuggle pictures ?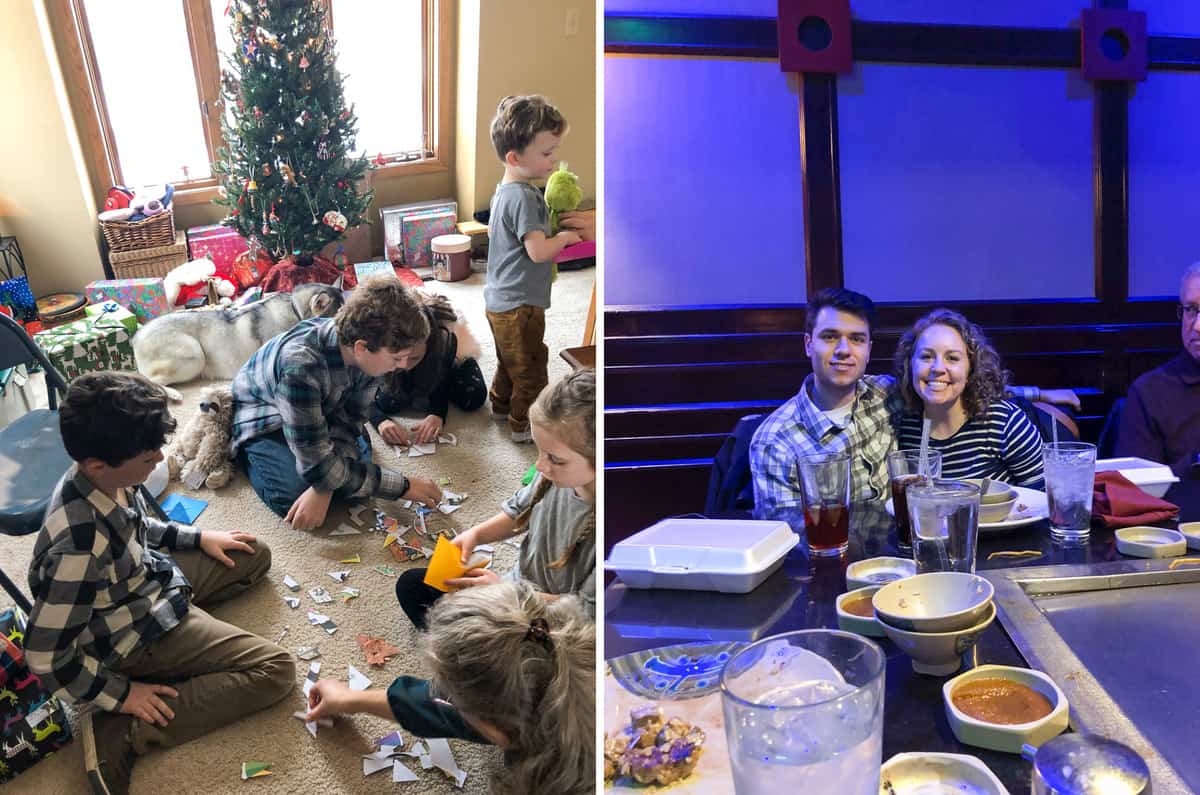 Typically each year we gift our nieces and nephews an experience and we like to make the process of gifting it fun, since the gift is usually a gift card or family membership. This year they had to sort and assemble puzzle pieces, which was more of a challenge re-assembling them than we anticipated because Ryan and I cut them into so many pieces! The second photo – we had hibachi dinner with my family on Christmas Eve! We spent Christmas Day with Ryan's family which was really good!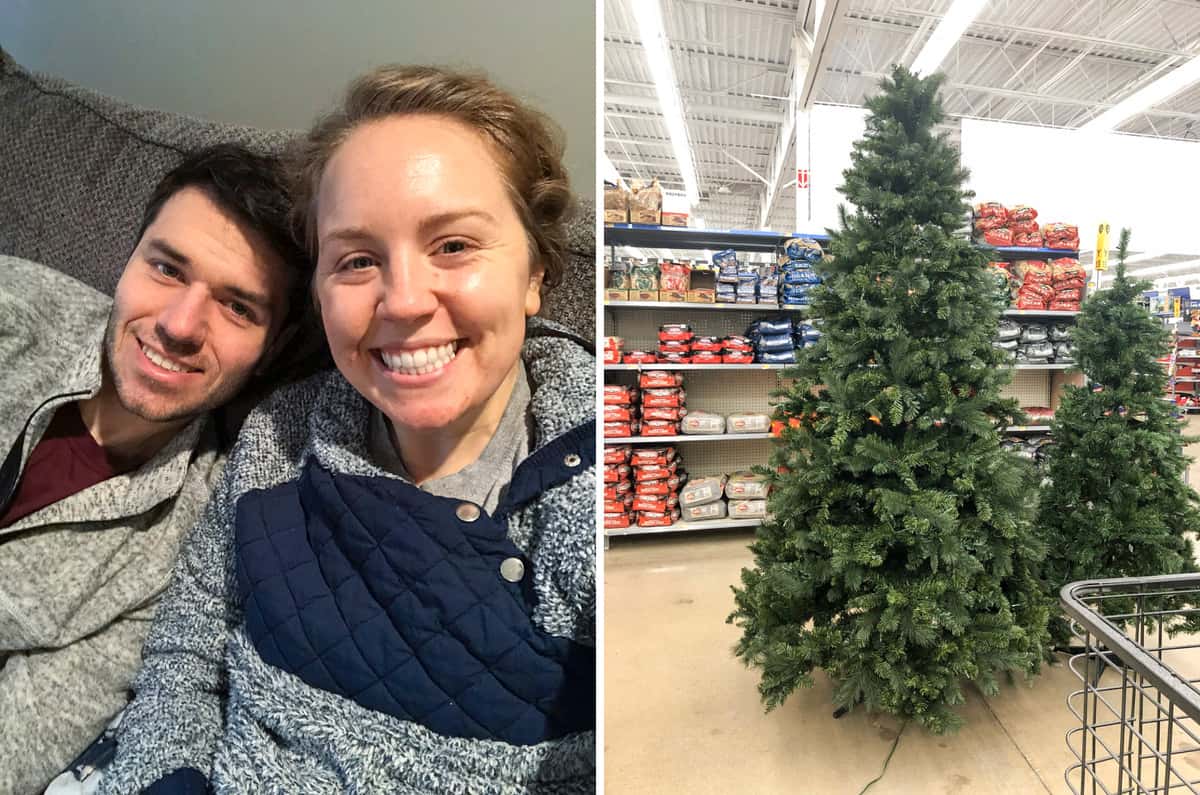 After Christmas, we did a lot of relaxing, tv watching and reading. And we bought a 9 foot Christmas tree for $65!! I am so excited! Since we have vaulted ceilings in our living room, our 6 foot tree seemed so small, so I was hoping for a good deal for a tall tree!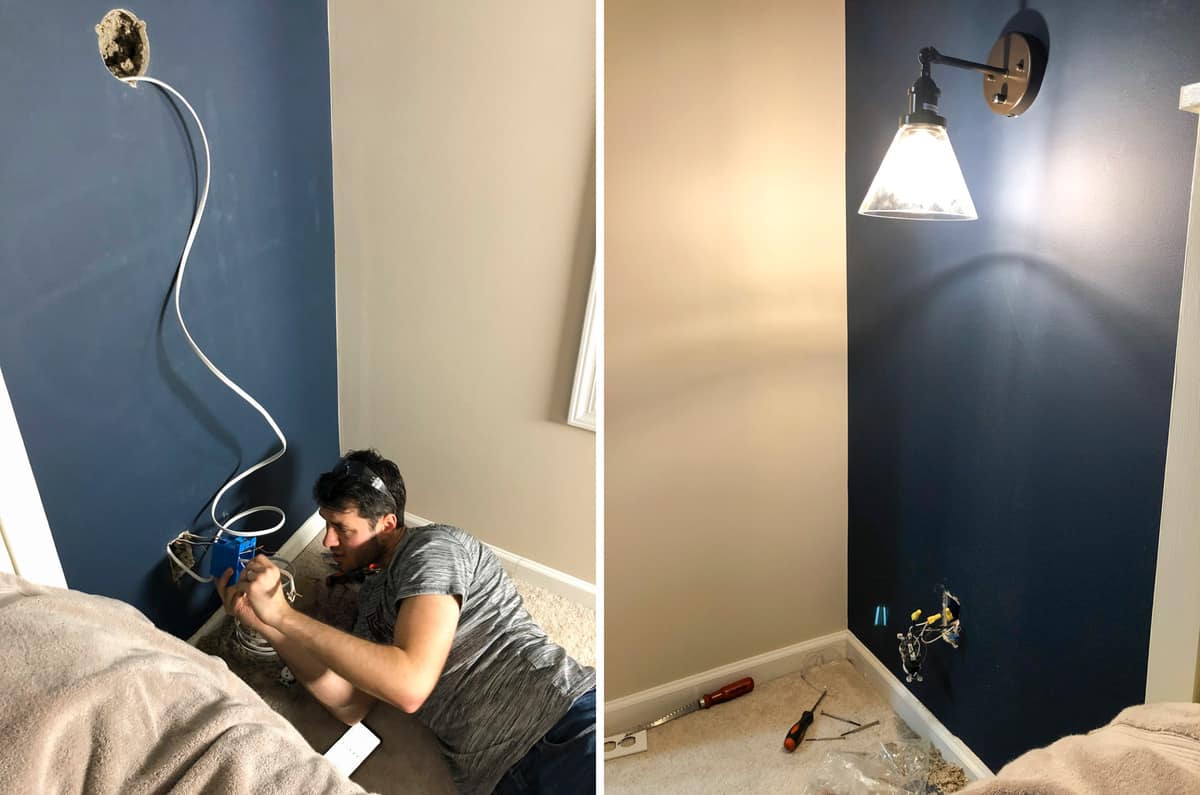 During our "winter break" we installed wall sconces in our bedroom! I am so proud of Ryan for figuring out all the wiring. They look so nice!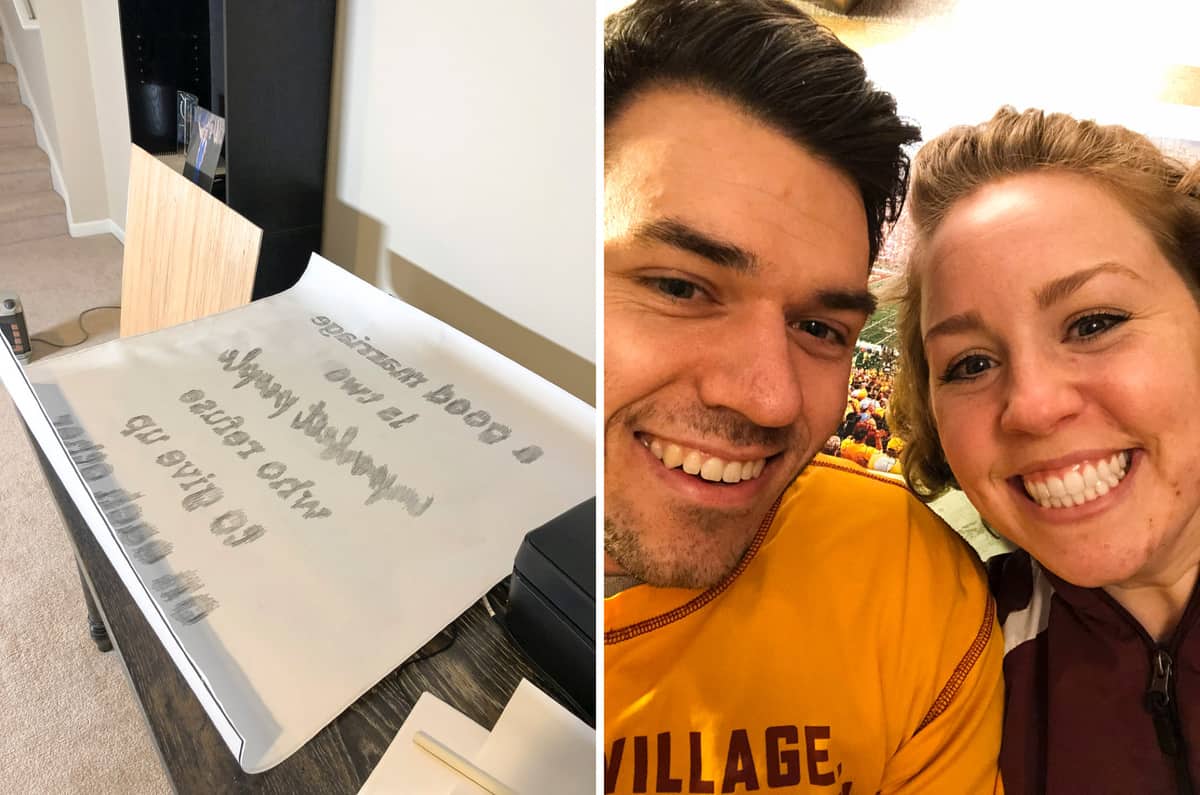 During our time off I worked on making a wooden sign for our bedroom, I'll post a picture of it next month once it's finished and hung up! The second photo – we completed our University of Minnesota stadium puzzle! Ryan had this fun idea of attempting to take a photo in front of the puzzle as if it looked like we were actually at a game ?
We had a great, low key New Year's Eve! We ordered pizza, watched a movie and popped a bottle of champagne at 10pm then went to bed!
Here are the letter board posts I shared on my instagram this month! Click each picture to go to instagram.
——–