Out of the Kitchen November 2014
We're back with another Out of the Kitchen post! Here's what we've been up to for the month of November!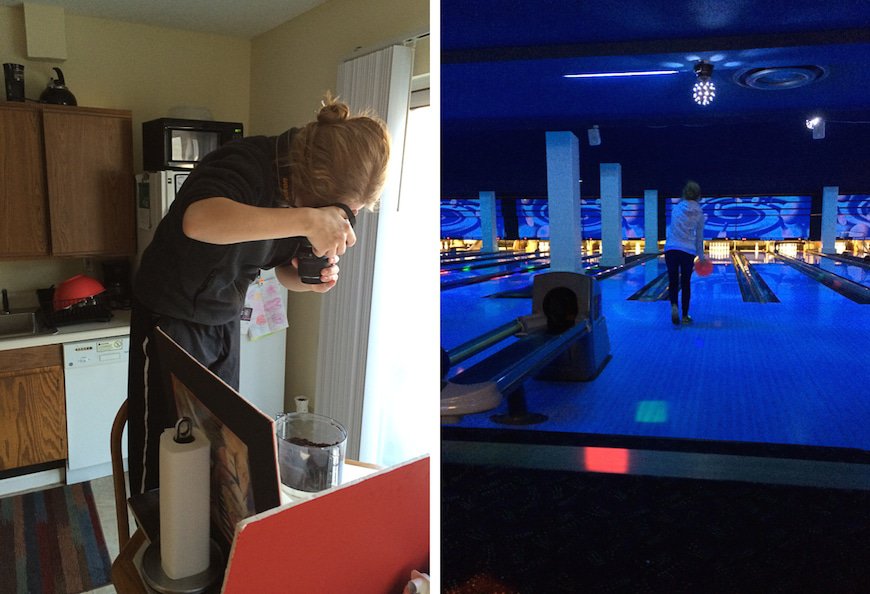 Getting an ariel shot of oreo crumbs in my food processor, normal, right? :) And Saturday night black light bowling, woohoo!! I beat Ryan by a few points, so loser had to buy frozen yogurt. The people bowling next to us were intense. The dad kept giving his adult kids corrections on how to bowl better. And the dad was never happy unless all the pins were knocked down, yikes!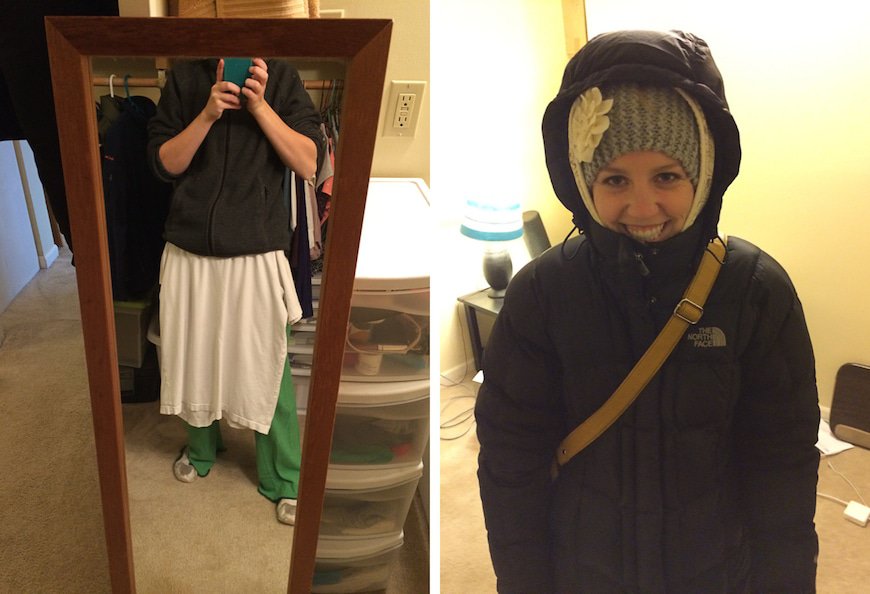 If I'm working at home doing blog stuff, most likely I will be in comfy clothes. But these green pants aren't great for shooting, they reflect a green color onto whatever I'm shooting. So what was my quick fix? Hanging one of Ryan's white t-shirts from the waist band. Haha. Maybe I need some white sweat pants. And I'm all bundled up! You can never be too warm. 23 years of living in Minnesota taught me how to prepare for winter :)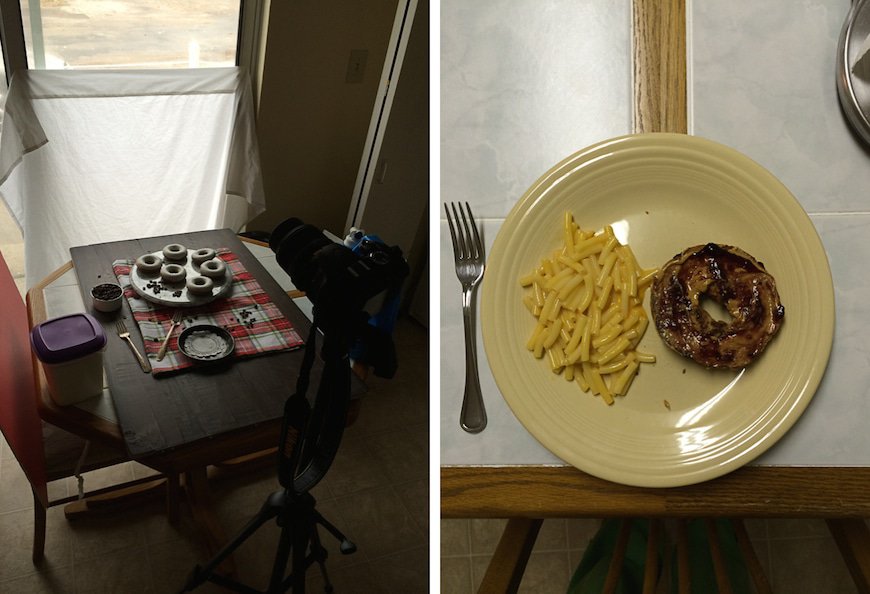 Here's a peak at a behind the scenes shot from these delicious cappuccino eggnog donuts!! It seems dark, but once I set up my white reflecting boards, the light is much better. And even food bloggers eat boxed mac & cheese for dinner. Plus a toasted peanut butter and jelly bagel. I love the combo of mac & cheese with PB&J! Anyone else like that combo?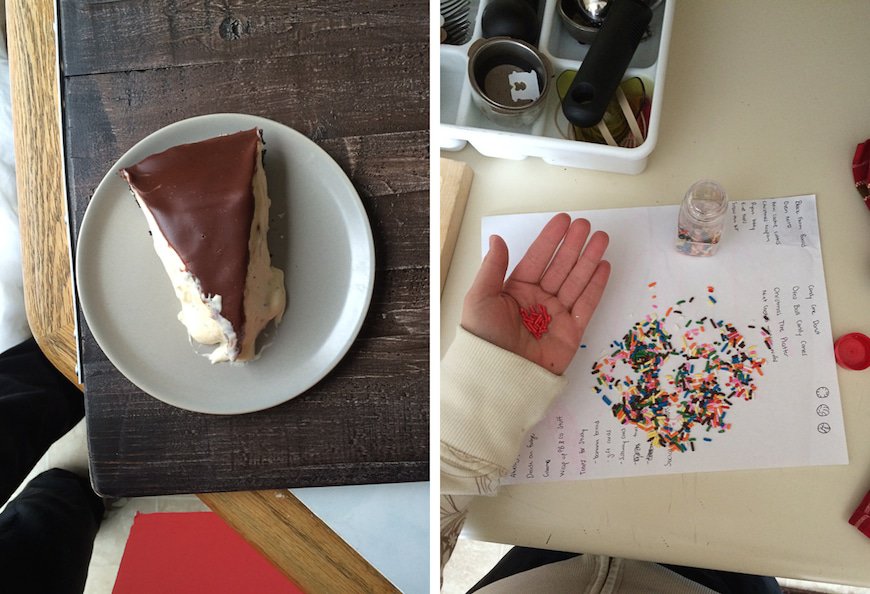 A pie fail :( :( Even though I kept this pie in the freezer, it didn't seem to set. It was delicious but I wasn't able to shoot with it. And here I am digging through the mixed jar of sprinkles because I only wanted the red ones. I learned my lesson and bought red sprinkles the next day :)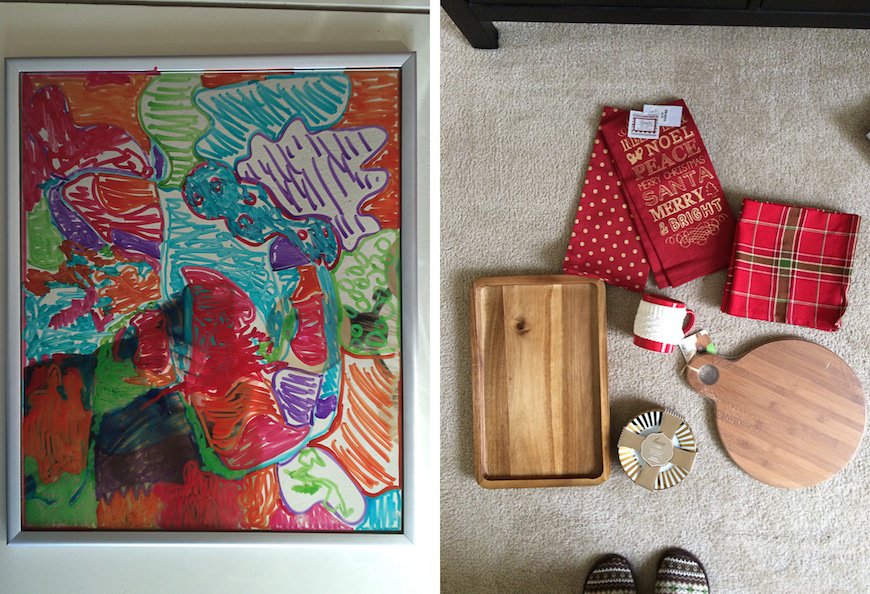 Nanny adventures! We love using white board markers to color on a small mirror I bring. And new blog props, very christmas-y! The red mug with the little white sweater gets me every time, soo cute!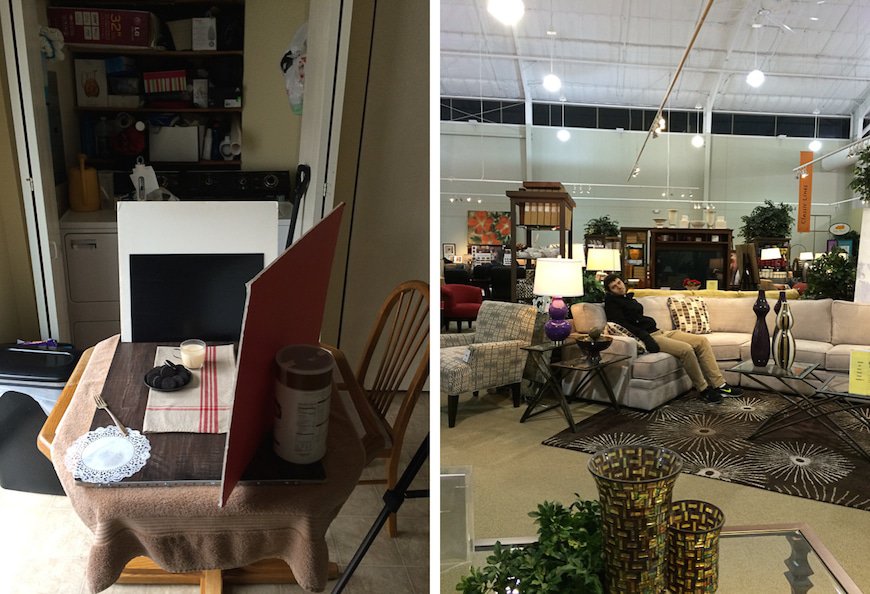 Here's a sneak peek, coming this week – it involves oreos and eggnog!!! And we STILL haven't gotten a couch. We've been couch-less since August. We went to look for a couch for the first time last week. Here is a picture of Ryan giving me the "I want this one" face. We'd have to chop that couch in 6 pieces for it to fit in our living room!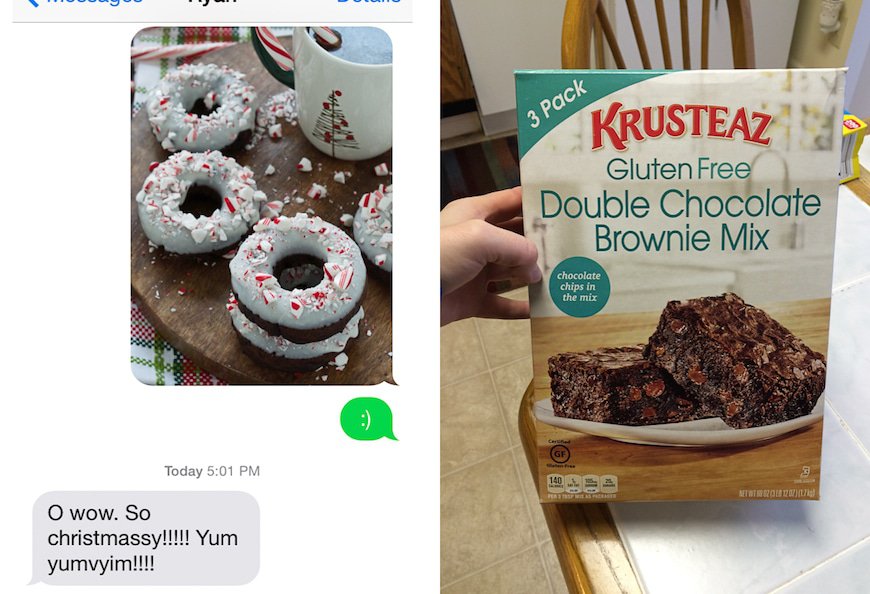 I like to send Ryan pictures from my photo shoots so he can see what I'm working on while he's at work. I love his response to this one :) And, I'm not sure if you heard, but Krusteaz came out with a line of gluten free products. I've been searching for them in store for a few months, but haven't been able to find them, so Ryan surprised me and ordered a 3 pack of the brownie mix from Amazon. It's sooo delicious!!
Two more sneak peeks! The photo on the left, these are soo cute!!!! Can you tell what they are?  :) And the photo on the right, you're going to love those too!!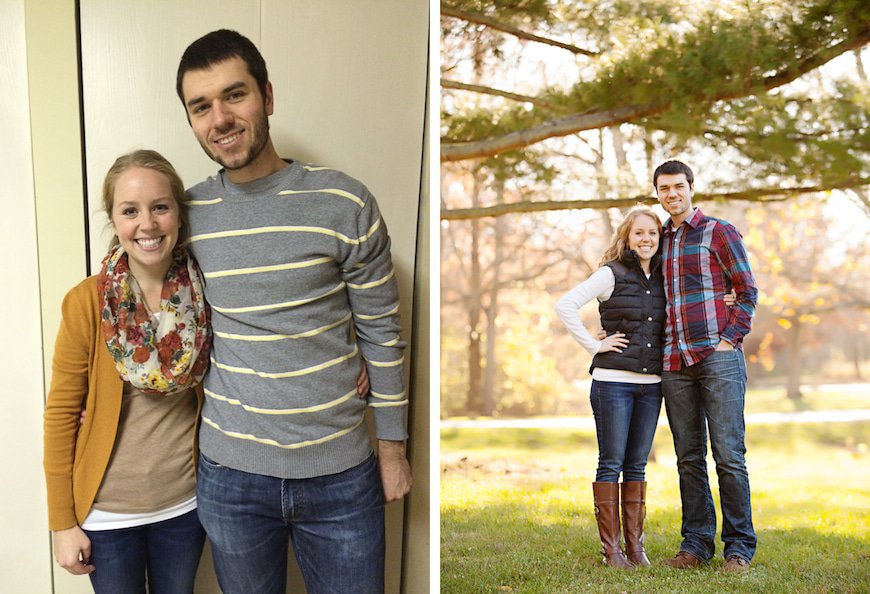 Happy Thanksgiving from us to you!