Out of the Kitchen August 2014
Every so often I'll be sharing an "out of the Kitchen" post, giving you a glance into our lives and what happens outside of our kitchen. However, Ryan and I do like to cook and bake in our free time, so there will technically still be photos of us in our kitchen :)
As summer is winding down I wanted to share a little bit about what Ryan and I have been doing these past couple of months. We traveled to Minnesota in May to visit our families, and ate LOTS of ice cream. Ryan and I started celebrating something that we like to call Fancy Friday – it's our excuse to do something or make something out of the ordinary. I spent some late nights in lab with Ryan and taught him how to make out of the pan pie. In June, my mom and nephew came to visit while Ryan was at a week long Gordon Research Conference. In July, Ryan and I took a quick trip to St. Louis. We went to the zoo and did a Segway tour of downtown St. Louis. My dad came for a weekend trip in July and we had fun reminiscing with him about his college days. We've also been eating lots of homemade popsicles, blueberries, and coffee ice cream.
Here is a snapshot of summer 2014 –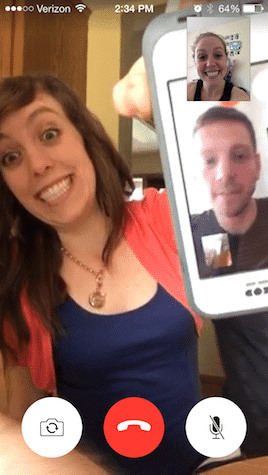 3 way face time with my siblings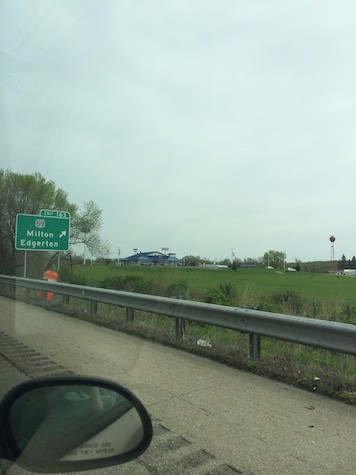 Passing by the world's largest Culver's in Wisconsin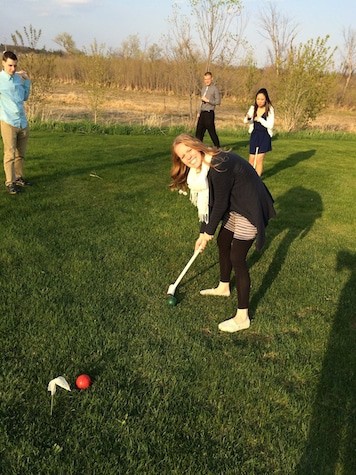 Playing croquet at a friend's wedding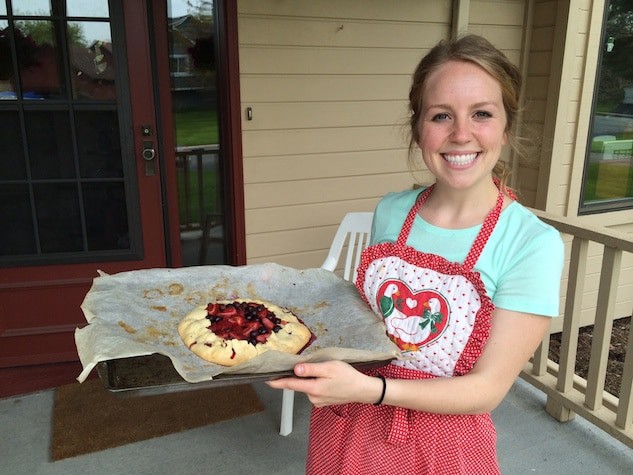 Made out of the pan triple berry pie for my family when we were visiting in May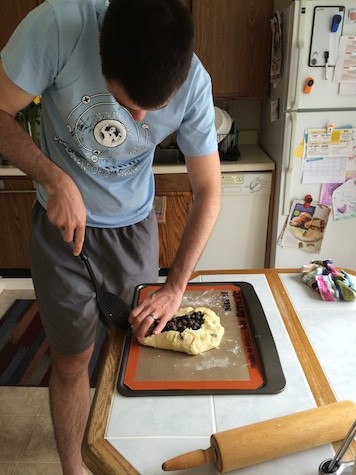 Ryan learning how to make the same pie several weeks later, we love that pie!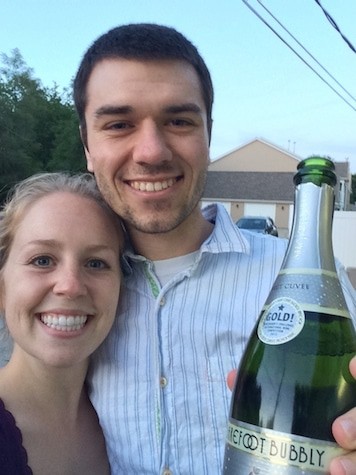 Friday Fancy – first time Ryan popped a bottle of champagne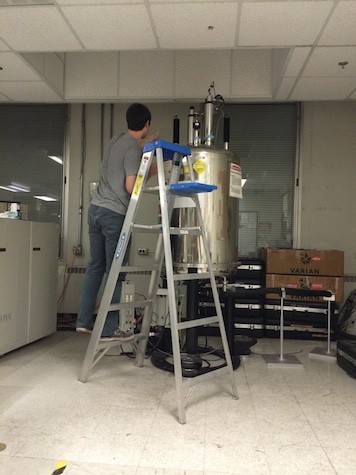 Late nights in lab with my favorite chemist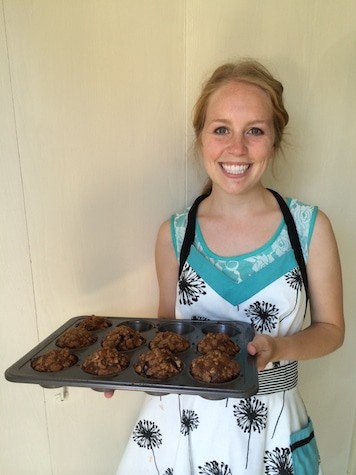 Muffins!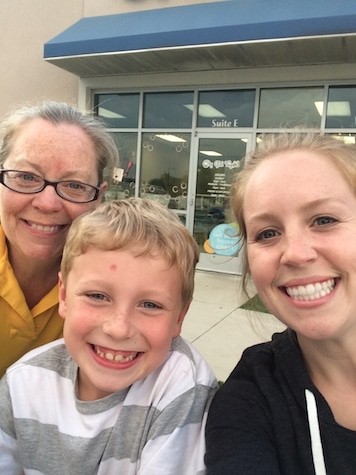 My mom and nephew came to visit, showing them our favorite ice cream place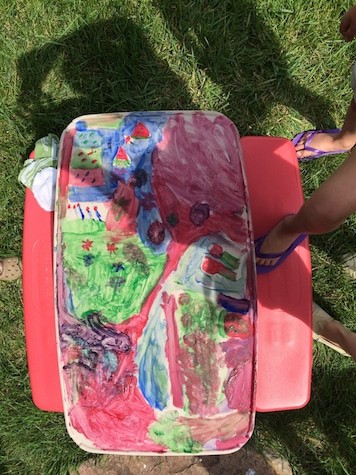 Finger painting with my nanny kiddos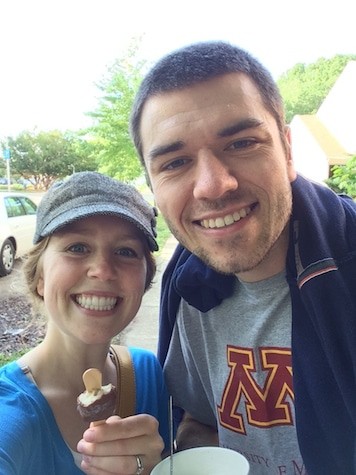 Walking around the neighborhood with ice cream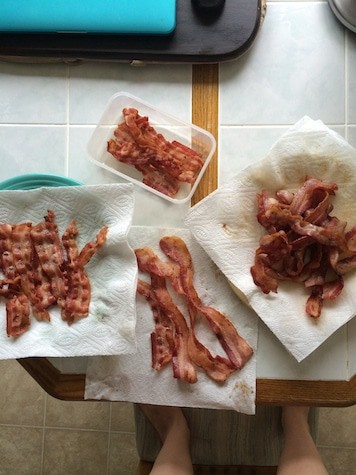 Lots of bacon!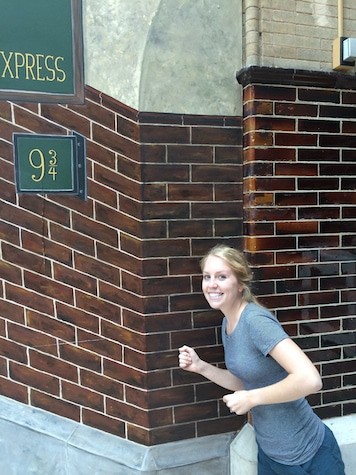 I'm off to Hogwarts!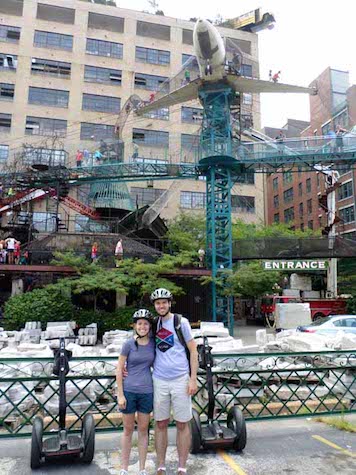 Segway tour in St. Louis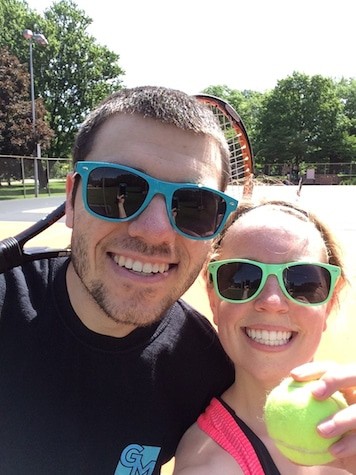 Working on our tennis skills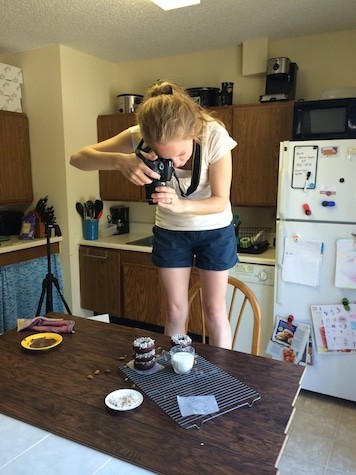 Proof that I love donuts :)