Lemon Poppy Seed Biscotti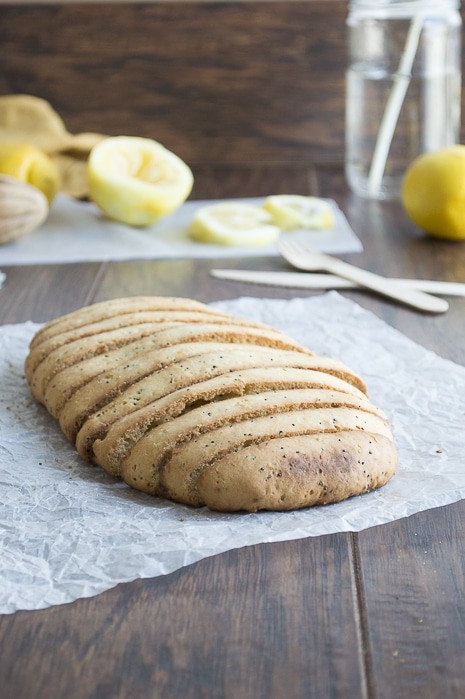 I really like lemon in baked goods.
Lemon bread, lemon coconut donuts, lemon poppy seed muffins, lemon sweet rolls, and now lemon poppy seed biscotti.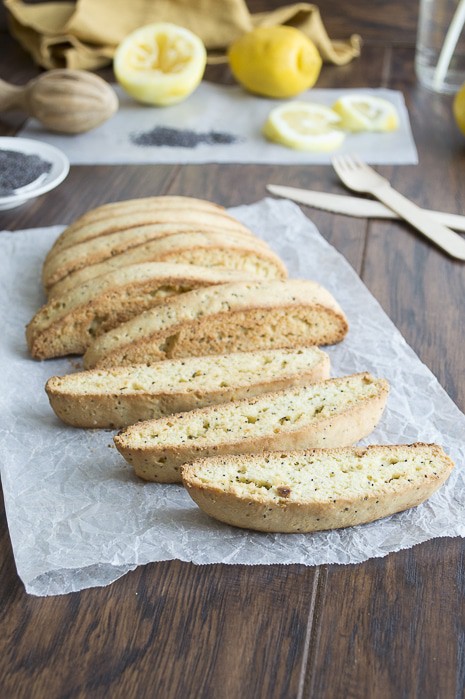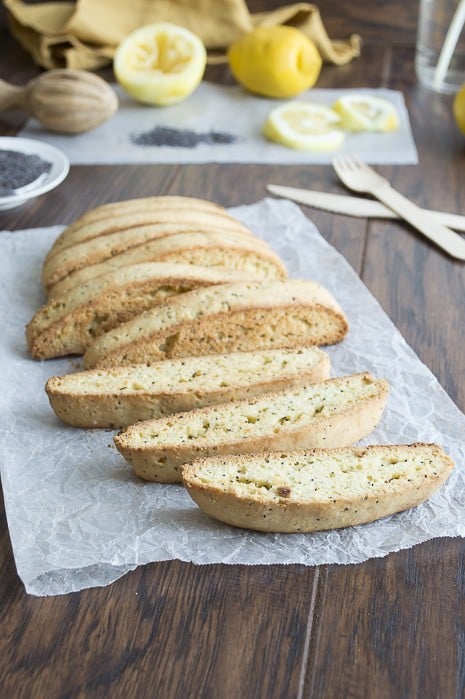 I always thought I was a chocolate person, but lemon is becoming a contender.. which is strange for me to say because I really am one of those people who could eat (or does eat!) chocolate everyday.
Mmmm, I suppose I could dip this biscotti in chocolate :-)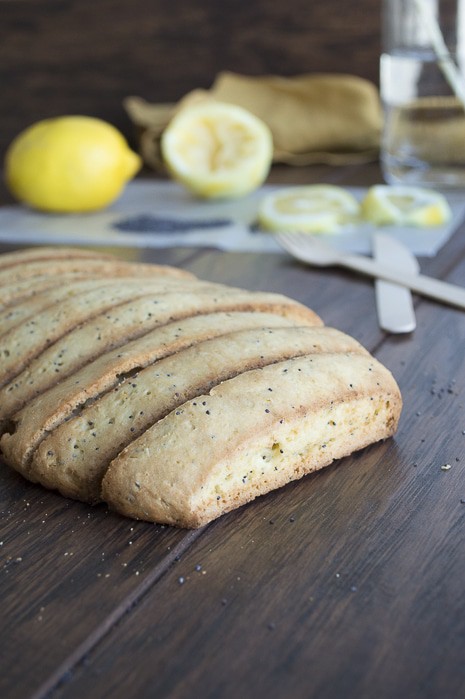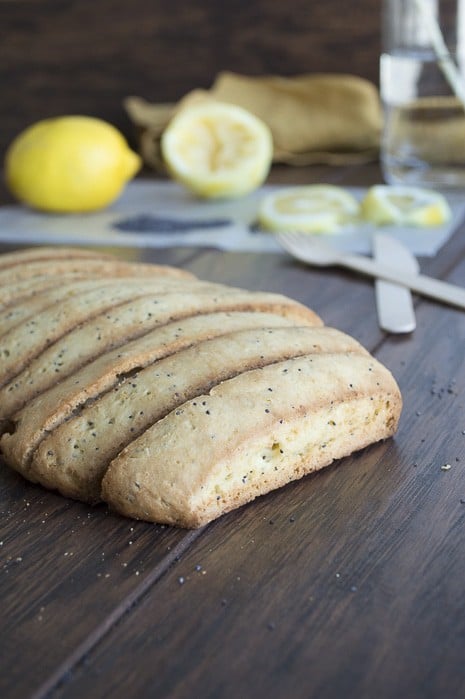 Biscotti is really easy to make, easier than making homemade cinnamon rolls. Simply make the dough and put it on a baking sheet. The oven is going to do most of the work to get the biscotti to have its traditional biscotti texture.
Besides your family or coworkers may think you're super fancy if you serve them homemade biscotti this week instead of brownies.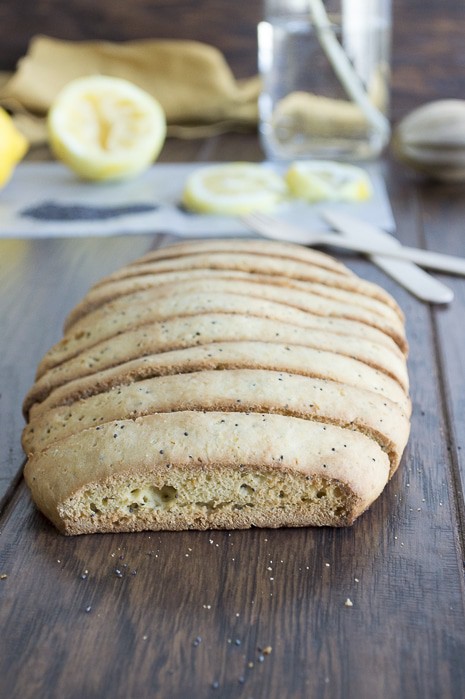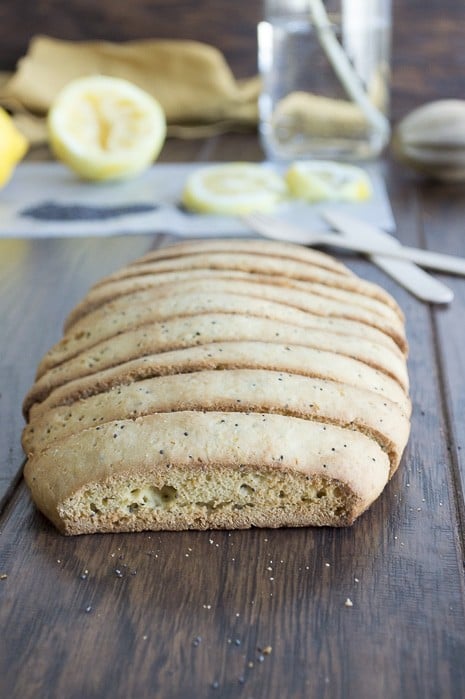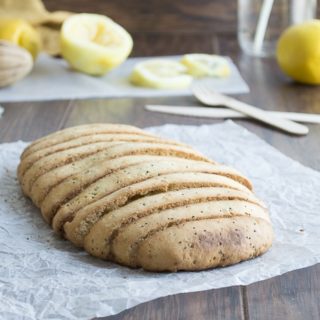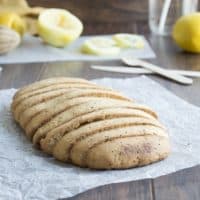 Lemon Poppy Seed Biscotti
Yield: One 10x4 inch loaf of biscotti
Additional Time: 1 hour 20 minutes
Total Time: 1 hour 20 minutes
Ingredients
1 tbsp lemon zest
6 tbsp sugar
1/4 cup unsalted butter, melted
3/4 tbsp lemon juice from lemon
1/4 tsp vanilla extract
1 tbsp poppy seeds
2 large eggs
1 cup and 6 tbsp flour
3/4 tsp baking powder
1/8 tsp salt
Instructions
Combine the lemon zest and sugar in a large bowl. Add in the melted butter, lemon juice, vanilla, and poppy seeds, combine. Whisk in the eggs.
Add in the flour, baking powder and salt and mix until just combined.
Gather the dough into a ball inside the bowl, cover and refrigerate for 30 minutes.
Preheat the oven to 350 degrees F and line a baking sheet with a silpat or parchment paper.
Shape the dough into a 10 inch by 4 inch loaf with rounded ends. Bake for 22 minutes or until golden in color. Remove the loaf from the oven and let it stand for 15 minutes.
Use a bread knife to cut the loaf into 1 inch slices. Put the slices back on the baking sheet, cut side down. Bake for 7-9 minutes. Turn the slices onto the other side, bake for 7-9 minutes.
Cool the biscotti on a wire rack. Enjoy and store in an airtight container.