January I'm Loving
I thought it would be fun to start a new series called "I'm Loving"! Each month I'll be sharing a few products/items that I love or have been loving that month.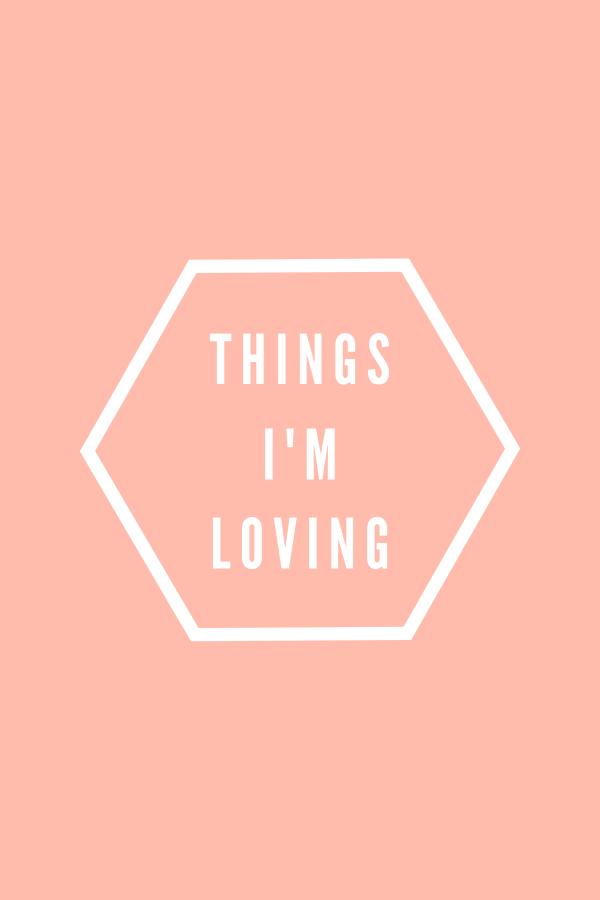 ColorStreet Nails
I love wearing nail polish, but I hate painting my nails because I usually mess them up during the drying phase. I've been digging ColorStreet because they sell 100% real nail polish strips. They attached to your nails like a sticker would, but instead of being an actual sticker, it's real nail polish, meaning it lasts longer than a sticker and you can treat your nails just like how you'd treat them with regular nail polish – adding a top coat, using nail polish remover to take them off, etc.
A blogger I follow on instagram , Layla, shared about these nails and showed how to apply them. I was instantly on board. I'll admit, there is a bit of a learning curve involved in the application process. The first set I put on wasn't perfect, but it really only took that first time and I felt like I better understood how to apply them.
The tips I've learned from applying colorstreet nails is to:
1. Definitely use the alcohol wipes they provide to wipe your nails clean.
2. Apply from your pinky to your thumb.
3. Use a fingernail file to help remove the excess nail polish each from finger. You can also use your thumb nail to help perforate the polish, but I think the nail file does a cleaner job.
4. Apply a top clear coat.
5. Apply another top clear coat 3-4 days later.
The top coats are optional. I just like to get the most wear from my polish and using the top coat protects the polish.
I don't sell colorstreet nails, I buy them from Layla – here's her link.
My favorite colors? Upper East Side, sahara jewel, and maine-ly mums.
Kombucha
My family probably thinks this one is funny. Both my mom and sister brew their own kombucha and for the longest time I didn't want anything to do with it. But I know it's good for gut health, and especially when cold season started, I decided to try it. I'm hooked and it's something I actually look forward to drinking each day. My favorite flavor is "ginger" and I rotate through GT's Living Food and Kevita.
Larabar Truffles
I totally go through phases with different Larabars. For a long time I loved the cookie dough one, then this fall I loved the mint chocolate chip bar. But now I'm loving the truffles. My grocery store put the truffles on clearance so I bought 4 bags. Went back the next week to see the price was even lower, so I bought 2 more bags. But now my grocery store doesn't carry the truffles!! My favorite flavors are mint chocolate chip and chocolate. I like the truffles a lot because they are gluten and dairy free, and for a while there I was attempting to cut out dairy. That's another story for another post.
Dreaming of a Disney vacation
We've had multiple friends go to Disney within the past couple of months and I think I am catching the Disney bug. We have no plans to go to Disney but it's been fun to watch youtube videos about Disney and dream :)
The Broken Harts podcast
I am a huge podcast fan. Of course it started with Serial season 1 a few years ago, then Undisclosed came out – both are SO good. Ever since I've been hooked on true crime podcasts. I just discovered The Broken Harts podcast last week, and I binge listened to as many episodes as they have out. I usually listen during the work day when I'm scheduling for social media. This story is interesting and different from the typical victim/murderer cases.
——-
See other I'm Loving posts.