Green Monster Bread
This green monster bread recipe is a healthy quick bread with no sugar, oil, or butter. Plus it has a sneaky green ingredient!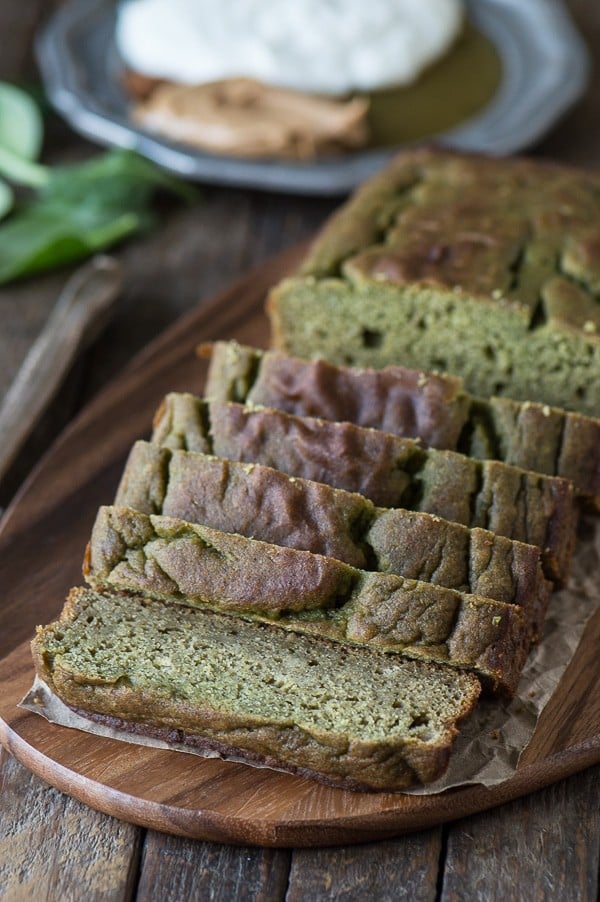 We're back with another recipe that doesn't have any sugar, oil, or butter!!
And better yet, this time we're sneaking in some SPINACH! Boo-yah! I kind of feel like a super hero, kicking sugar's butt with all of these healthier (but delicious) recipes we've been sharing. Actually, I think this is the start of something good. I want to incorporate more healthier dessert/snack-y recipes going forward.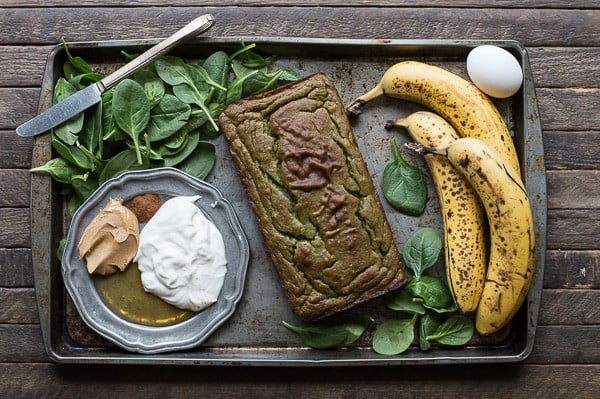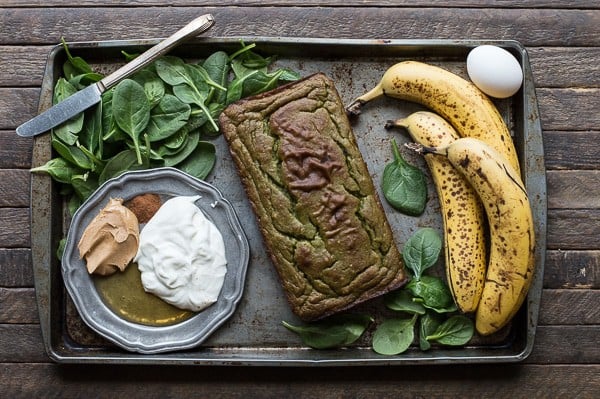 Don't worry, the layered cakes aren't going anywhere! We're just expanding!
But I am waiting for the day I decide to make a healthier layered cake with no sugar, but I'll have to think about how to make buttercream without powdered sugar :)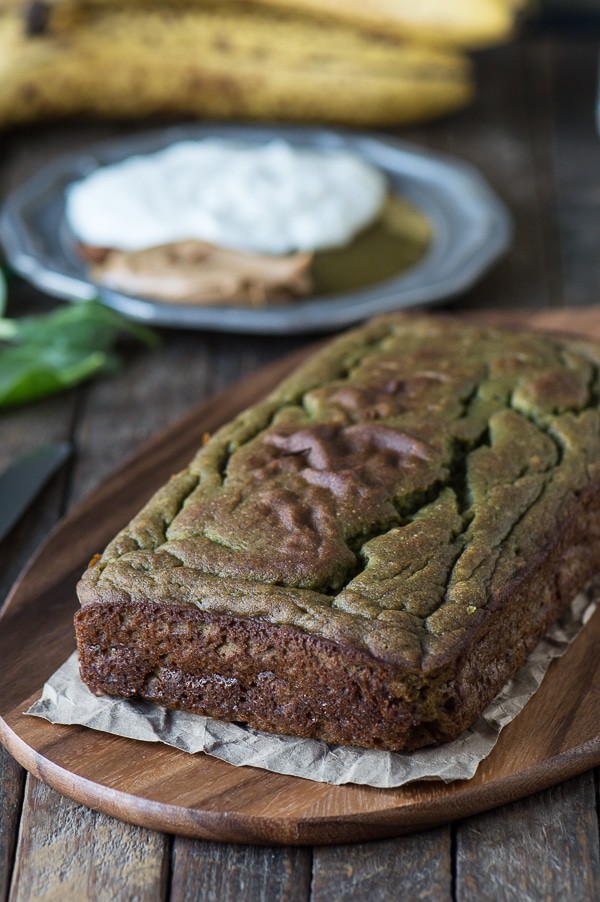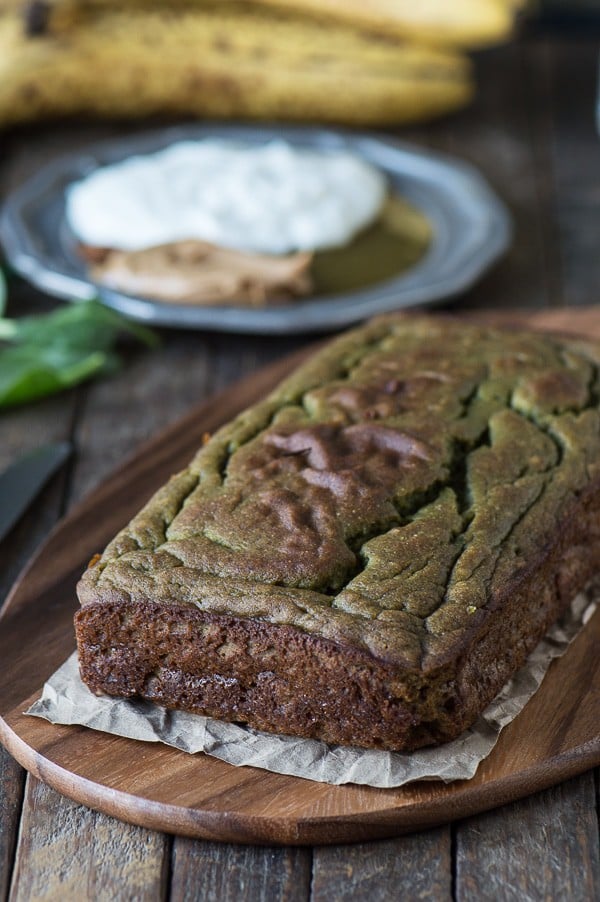 This is a perfect quick bread recipe! It's sweetened with bananas and honey, it has a little bit of peanut butter, cinnamon, and greek yogurt – and there's the famous green ingredient, spinach! It DOES NOT taste like spinach but tastes quite similar to banana bread, but with a lighter sweetness.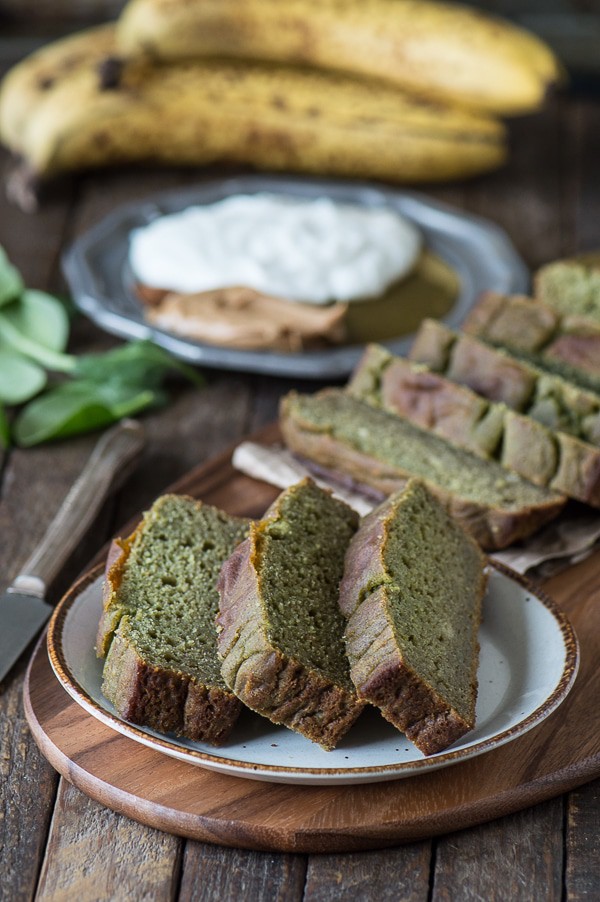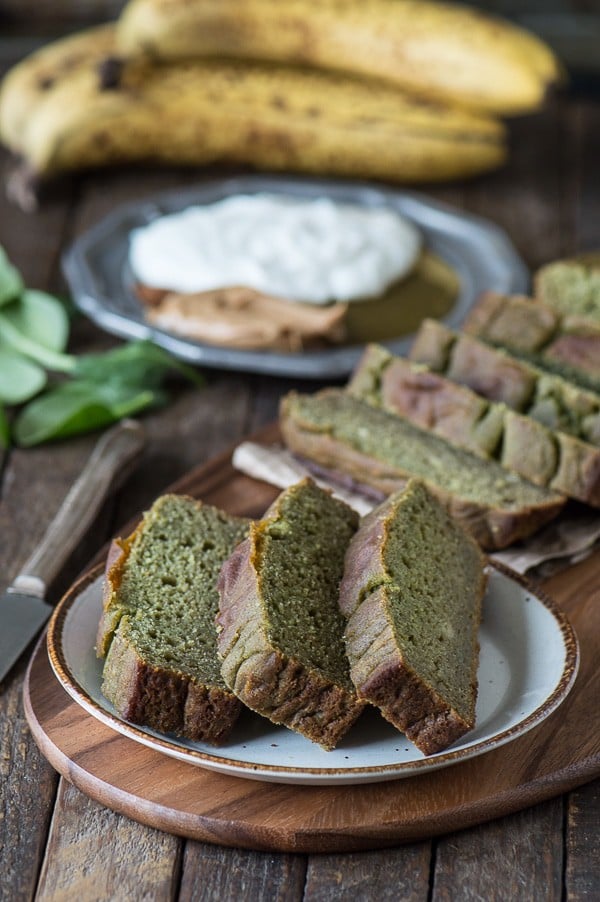 I will tell you, this is the perfect bread to eat in public, say at the mall, if you want to get really weird stares. While everyone else at the mall is eating pretzels and drinking 800 calorie coffee drinks, I was eating slices of this bread out of a tupperware container. If I only had samples to give to everyone, I think their minds would have changed. I think I'm used to eating weird things in public, like that one time I found cooked bacon in my purse.. where's the tomato, lettuce and bread to make a BLT?!
You could turn this green monster bread into muffins – just bake the batter in a muffin pan at 350º F for 18-24 minutes or until a toothpick comes out clean.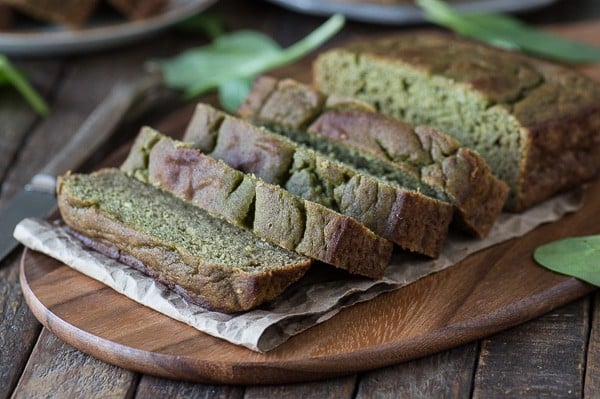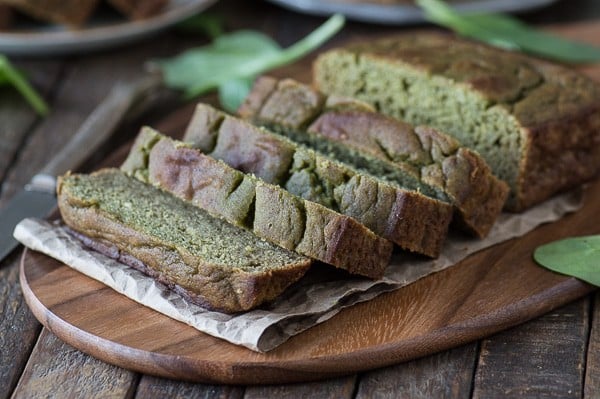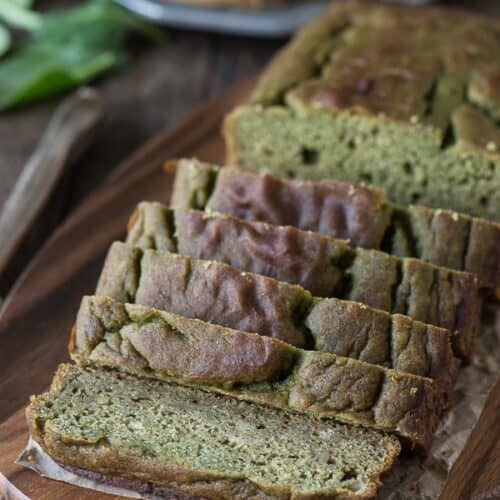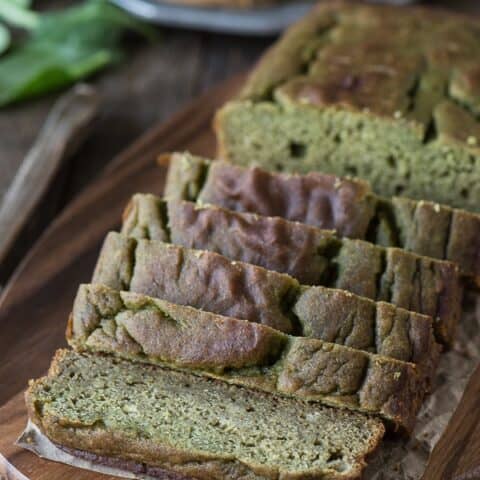 Green Monster Bread
Yield: one loaf
Additional Time: 1 hour 20 minutes
Total Time: 1 hour 20 minutes
Ingredients
3 bananas
1 & 1/2 cups fresh spinach
6 tbsp honey
1/4 cup greek yogurt
1 tbsp creamy peanut butter
1 egg
1 tsp vanilla extract
1 cup all purpose flour
1/2 tsp baking soda
1/2 tsp cinnamon
1/8 tsp salt
Instructions
Preheat the oven to 350º F.
Lightly spray a loaf pan with non-stick cooking spray.
In a blender, puree the bananas, spinach, honey, greek yogurt, and peanut butter until smooth.
Pour the blended mixture into a mixing bowl and stir in the egg and vanilla extract.
Add the flour, baking soda, cinnamon and salt. Mix well.
Transfer the batter to the loaf pan.
Bake for 48-58 minutes, or until a toothpick comes out clean.