Green Monster Smoothie Muffins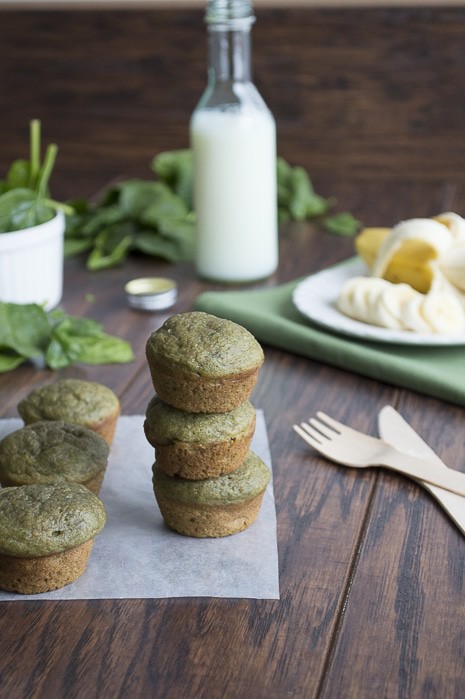 These green monster smoothie muffins are pretty fun.
How often do you eat green muffins? Exactly.. it's not very normal.

But I want you to feel really good about eating these because their full of spinach, strawberries and bananas!
They are called smoothie muffins because the basis of a lot of my smoothies consist of a frozen banana, couple handfuls of spinach and some strawberries. We just added in some egg and flour and viola – muffins!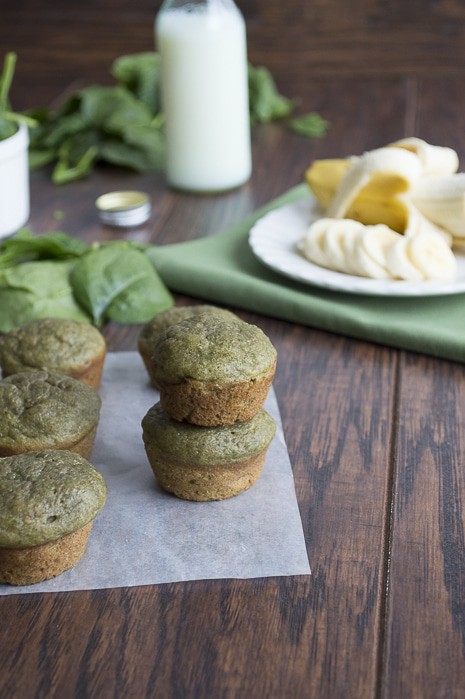 Some of you might be skeptical, but don't let the green color deter you.
You can't really taste the spinach, but lucky for you, you can know that it's in there and healthy for you.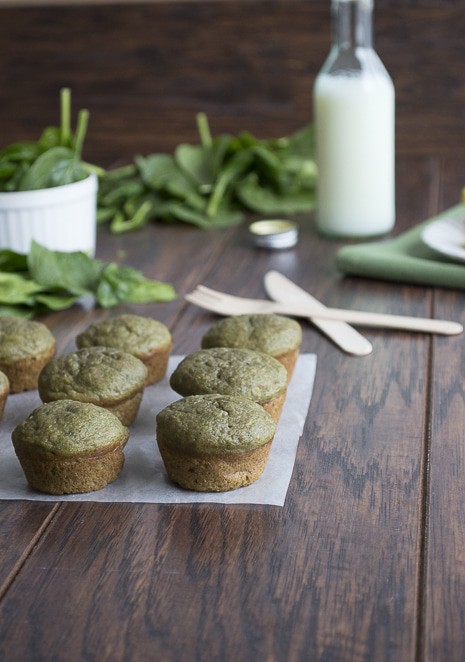 If you eat these muffins while drinking a green smoothie you get extra bonus points. And room to have some ice cream later.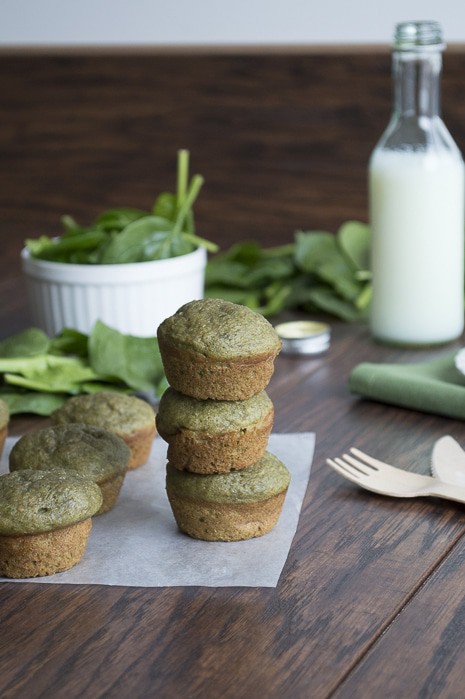 Green Monster Smoothie Muffins
Ingredients
2 ripe bananas
1.5 cups packed baby spinach
4 strawberries
3/4 cups flour
6 tbsp sugar
1 egg
1/8 cup canola oil
1/2 tsp baking soda
1/2 tsp cinnamon
1/8 tsp salt
spoon full of peanut butter
Instructions
Preheat the oven to 350 degrees F.
In a blender, puree the bananas, spinach, strawberries, and peanut butter.
In a medium bowl, combine the flour, sugar, egg, oil, baking soda, cinnamon, and salt.
Pour the smoothie mixture into the dry ingredients and mix well.
Grease a muffin pan (we used a mini muffin pan) or insert paper baking cups into the pan.
Scoop the batter into the pan, filling about three quarters full.
Bake for 10 minutes if using a mini muffin pan or about 20 minutes if using a regular pan, or until a toothpick comes out clean.
Allow muffins to cool before removing them from the pan.
http://thefirstyearblog.com/green-monster-smoothie-muffins/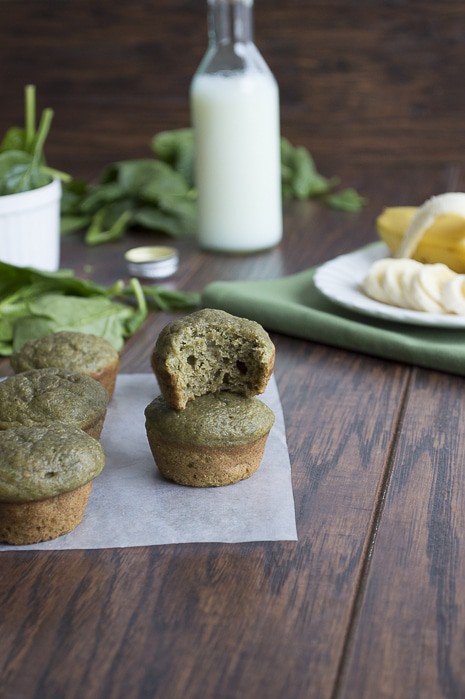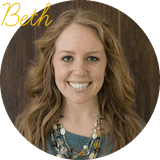 Join thousands of food lovers!
Get a weekly summary of our recipes delivered to your inbox for free!