Brown Sugar Cinnamon Graham Crackers
Homemade brown sugar cinnamon graham crackers that are packed with flavor and give store bought grahams a run for their money! Easily make these gluten free with GF all purpose flour!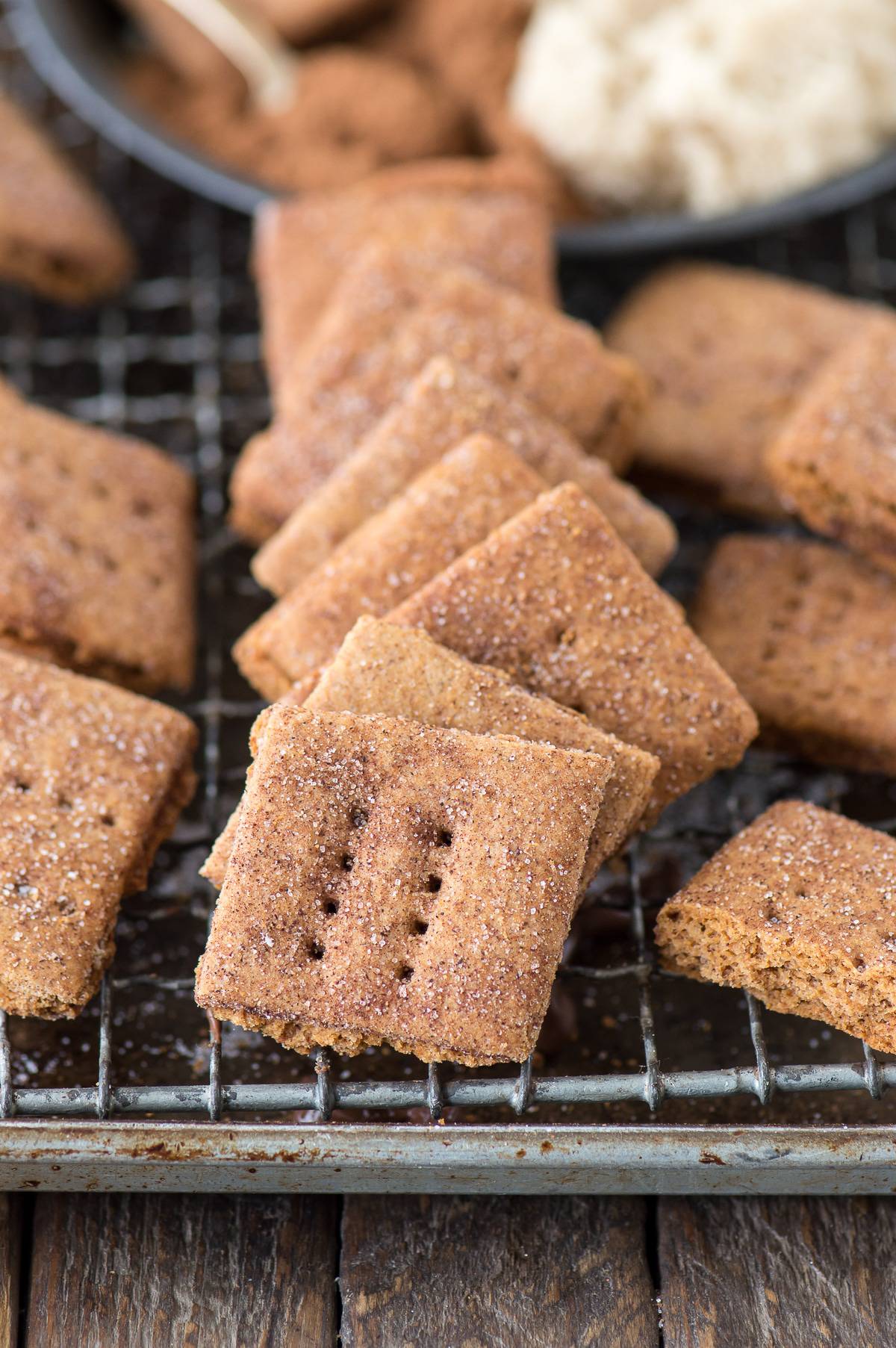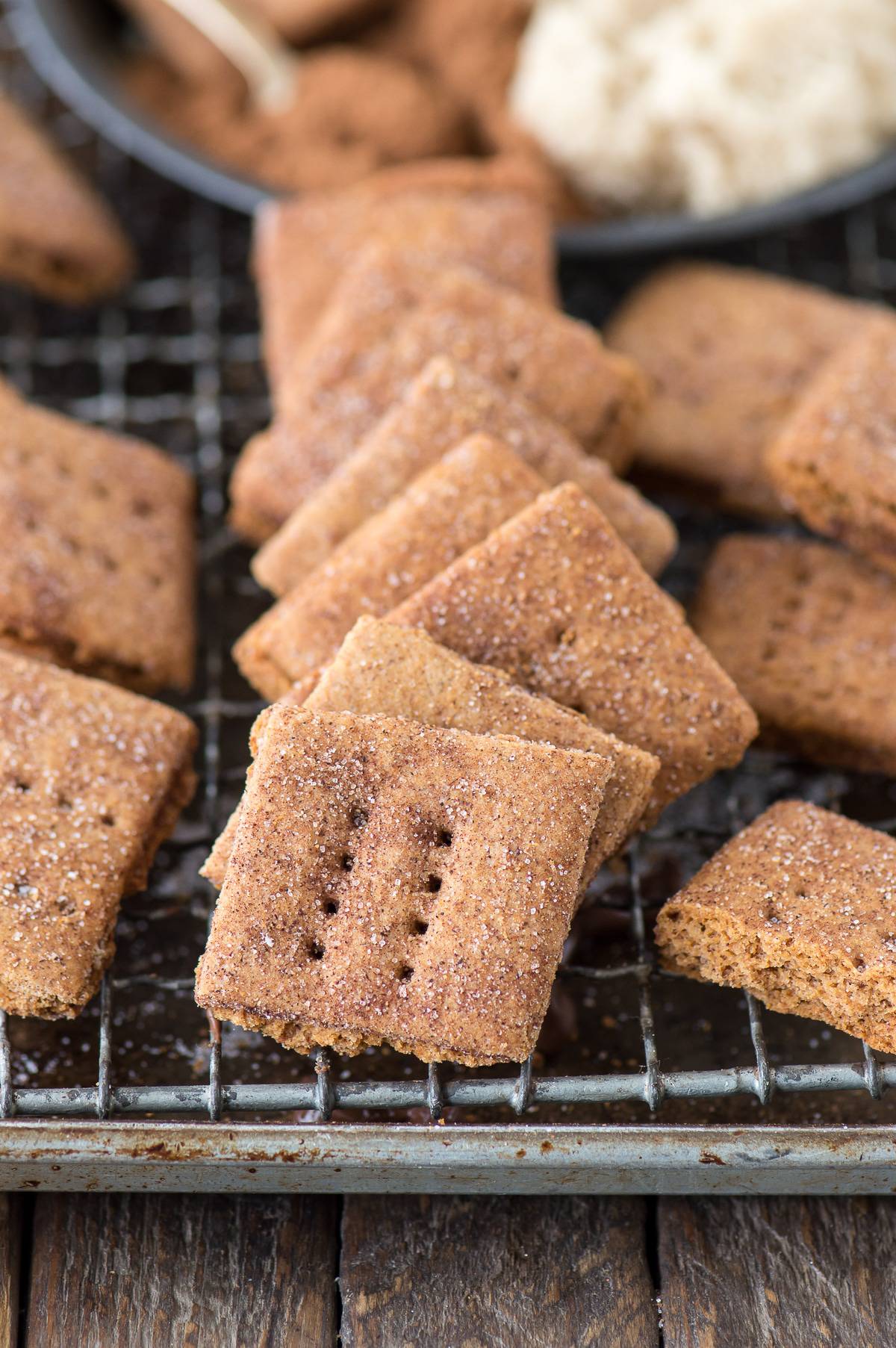 This recipe was updated April 2016 with new photos but it's still the same great recipe!
This recipe is special to me.
When I discovered that I could make my own gluten free graham crackers, and that they were good, like really good.. I was shocked, and pretty sure I had some happy tears.
Corny I know. But I didn't have to spend $7 on a mediocre box of gluten free grahams, which actually only contained 13 crackers. Boooo.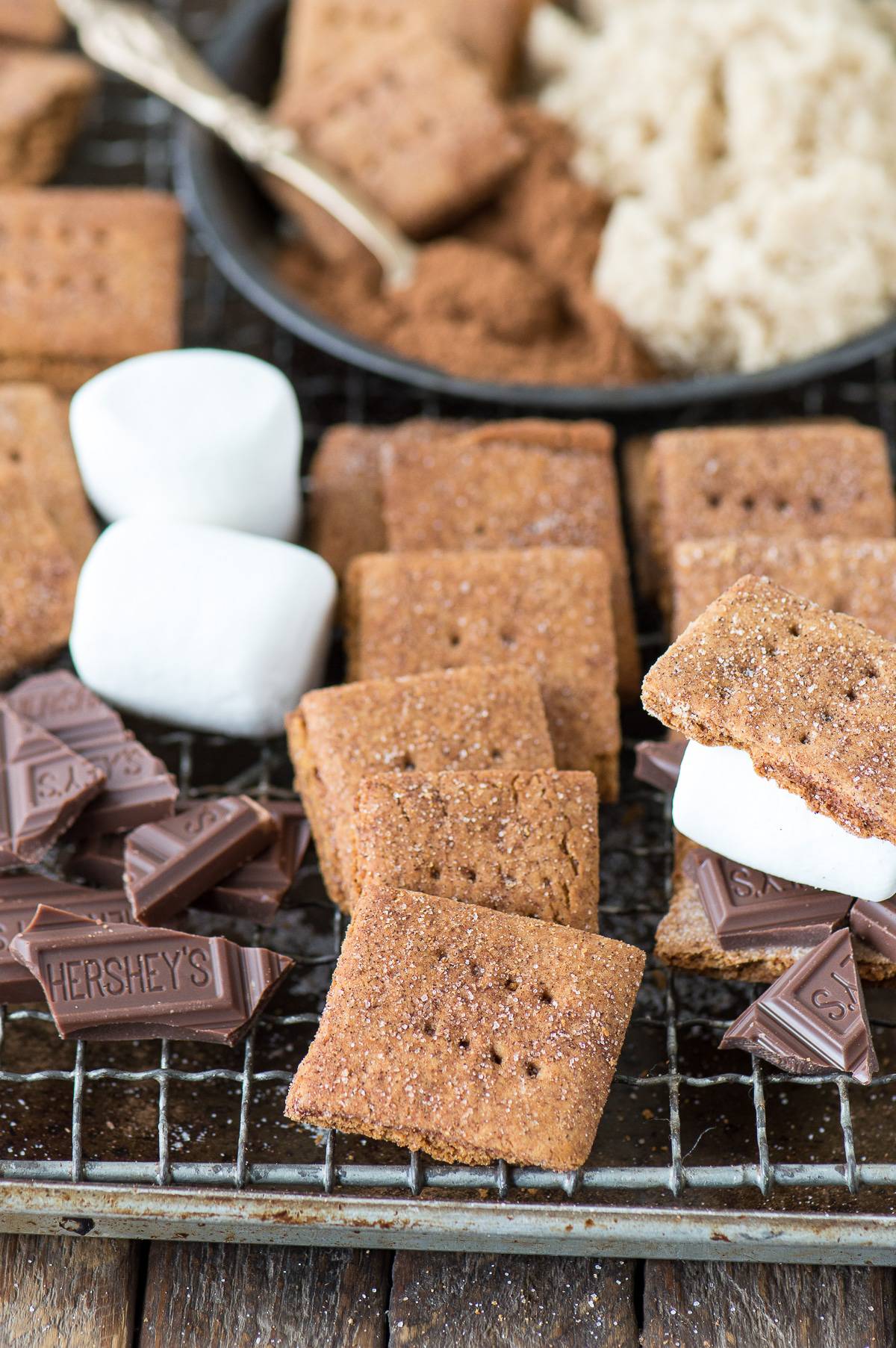 The gluten free market has developed A TON since I found out I had a gluten allergy in 2006. I remember when Ener-G brand was the only gluten free company and it was yucky back then because everything tasted and looked like cardboard.
I finally feel like a normal person now that I am able to make some of my favorite childhood treats in my own kitchen and make them gluten free!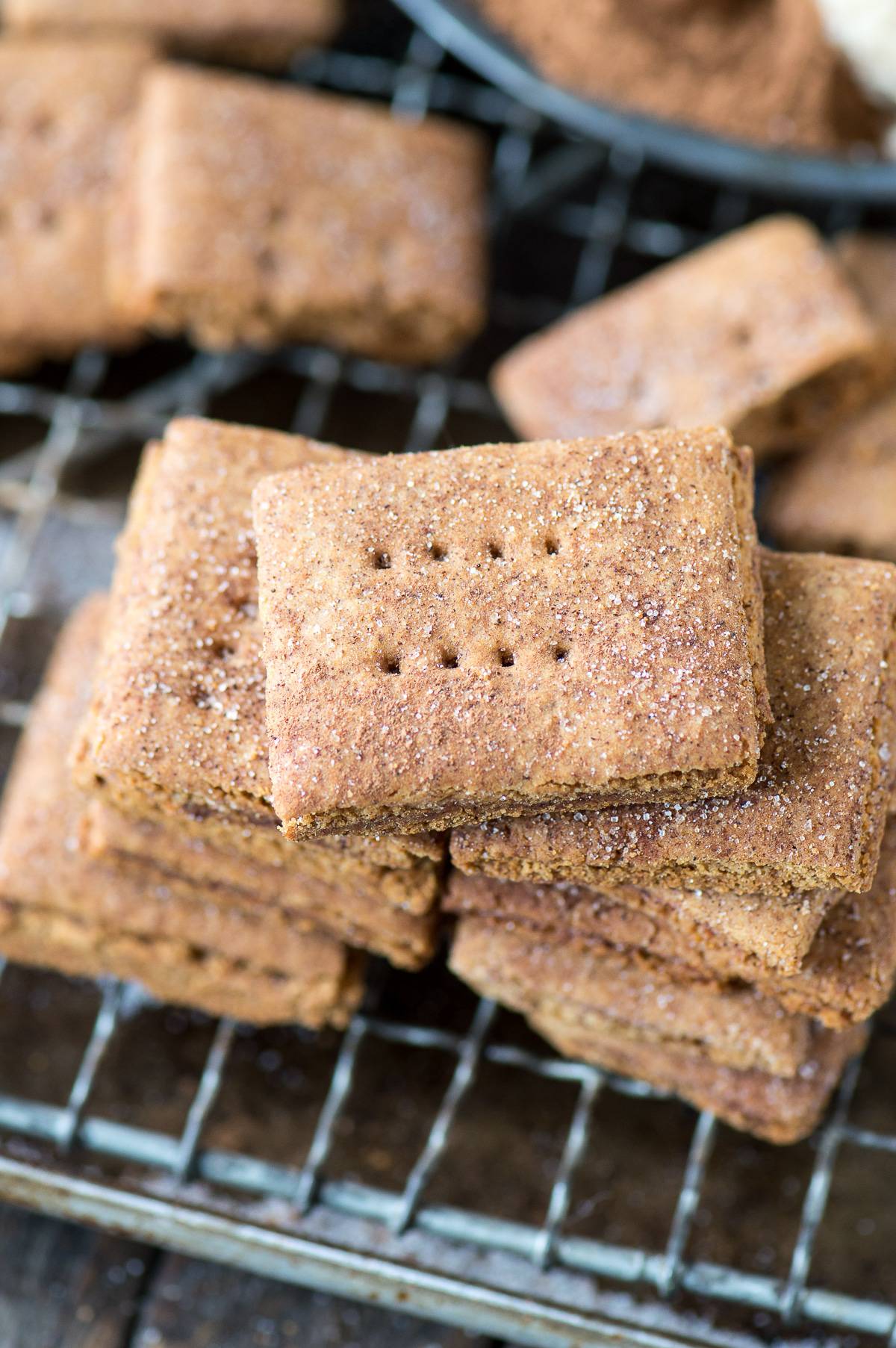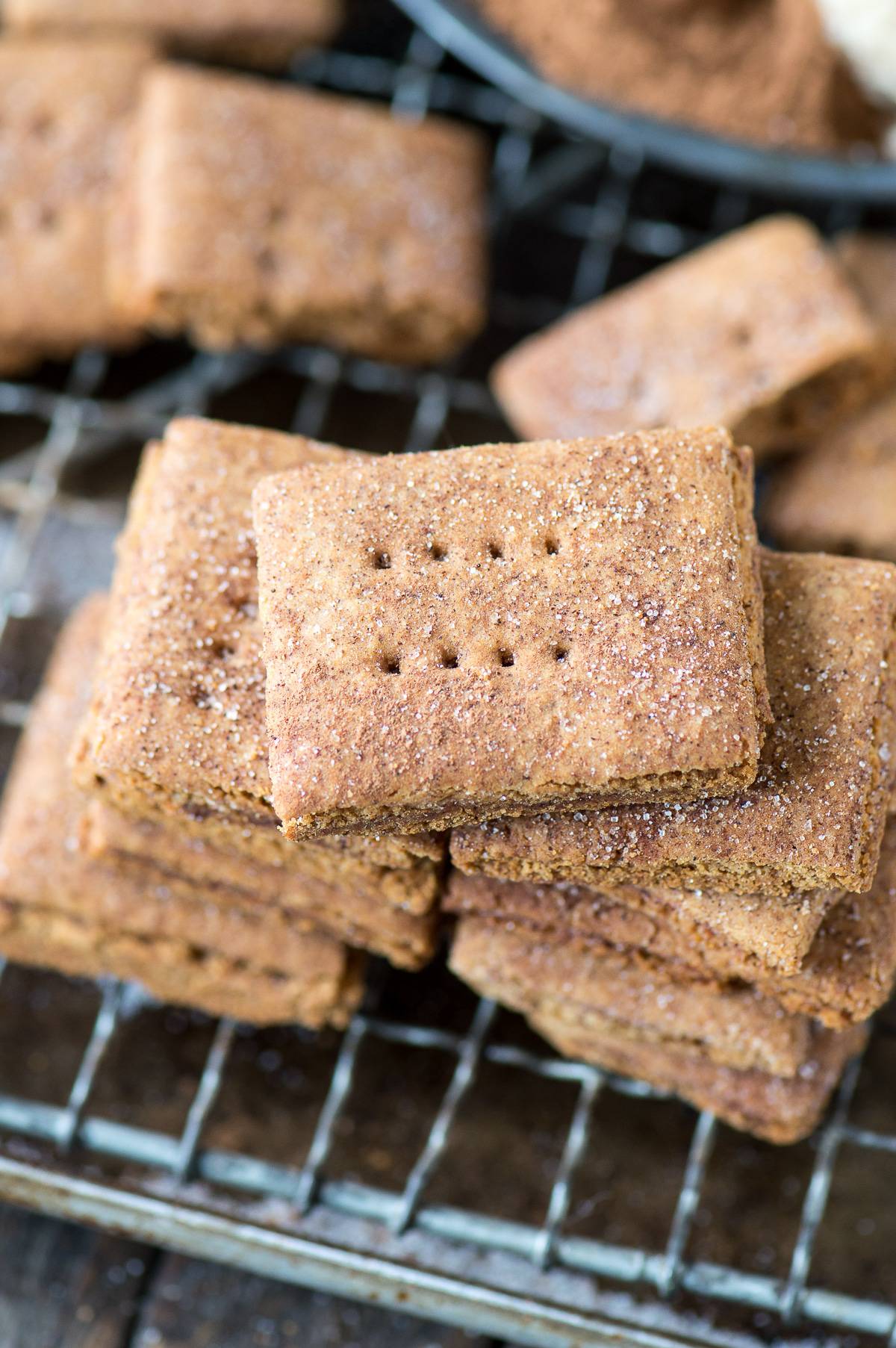 I know a lot of you probably don't have a gluten allergy so it's easy for you to buy the store bought grahams, but I am here to convince you to make these brown sugar cinnamon graham crackers.
First, making graham crackers is fun. I mean, you get to use a pizza cutter to create nice squares (hello, OCD!) and you get to use a fork to poke whole all over the crackers. Let's not forget the best part of all, covering the grahams is a good helping of cinnamon sugar.
If you're a mom there are so many steps that kids would love to help with!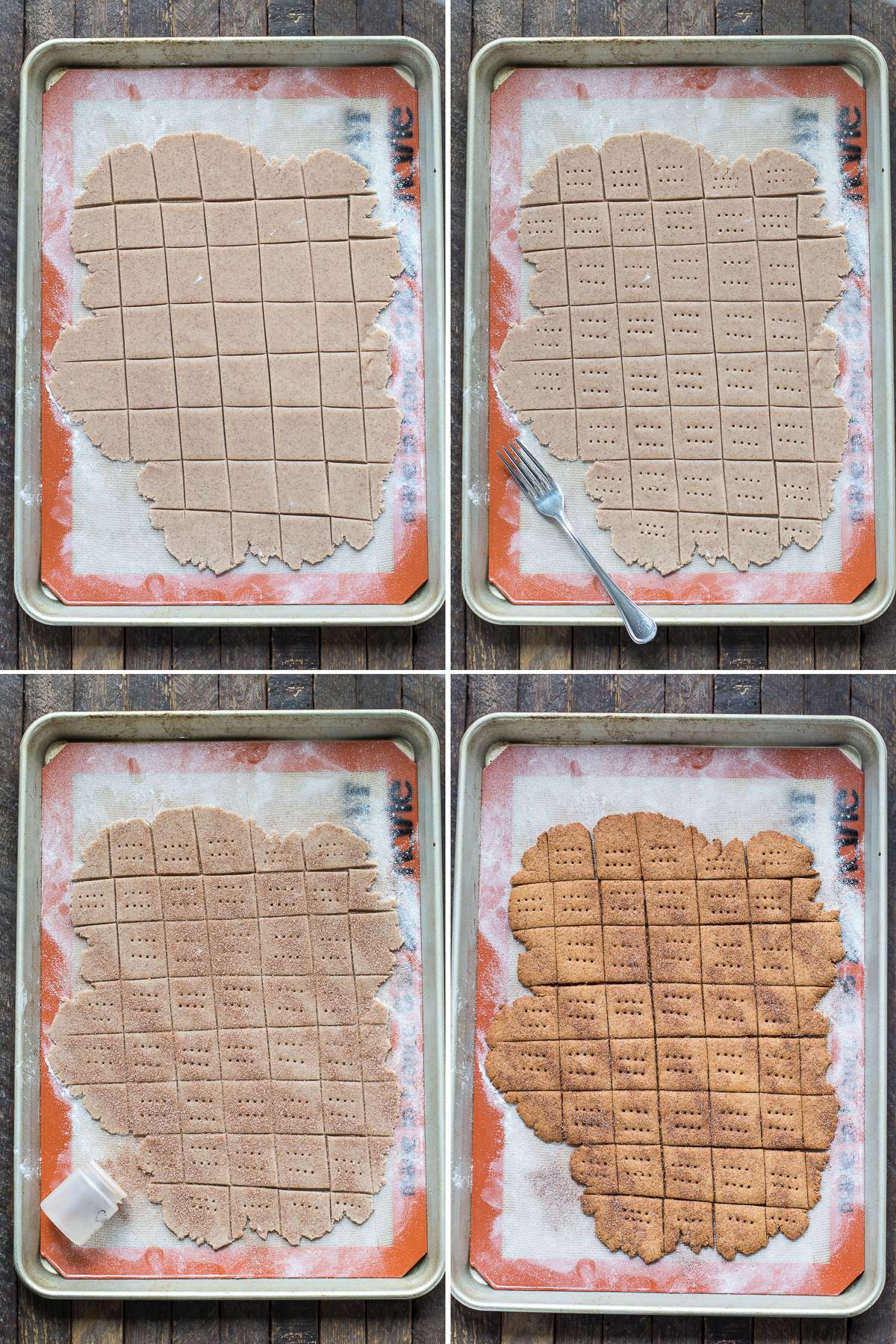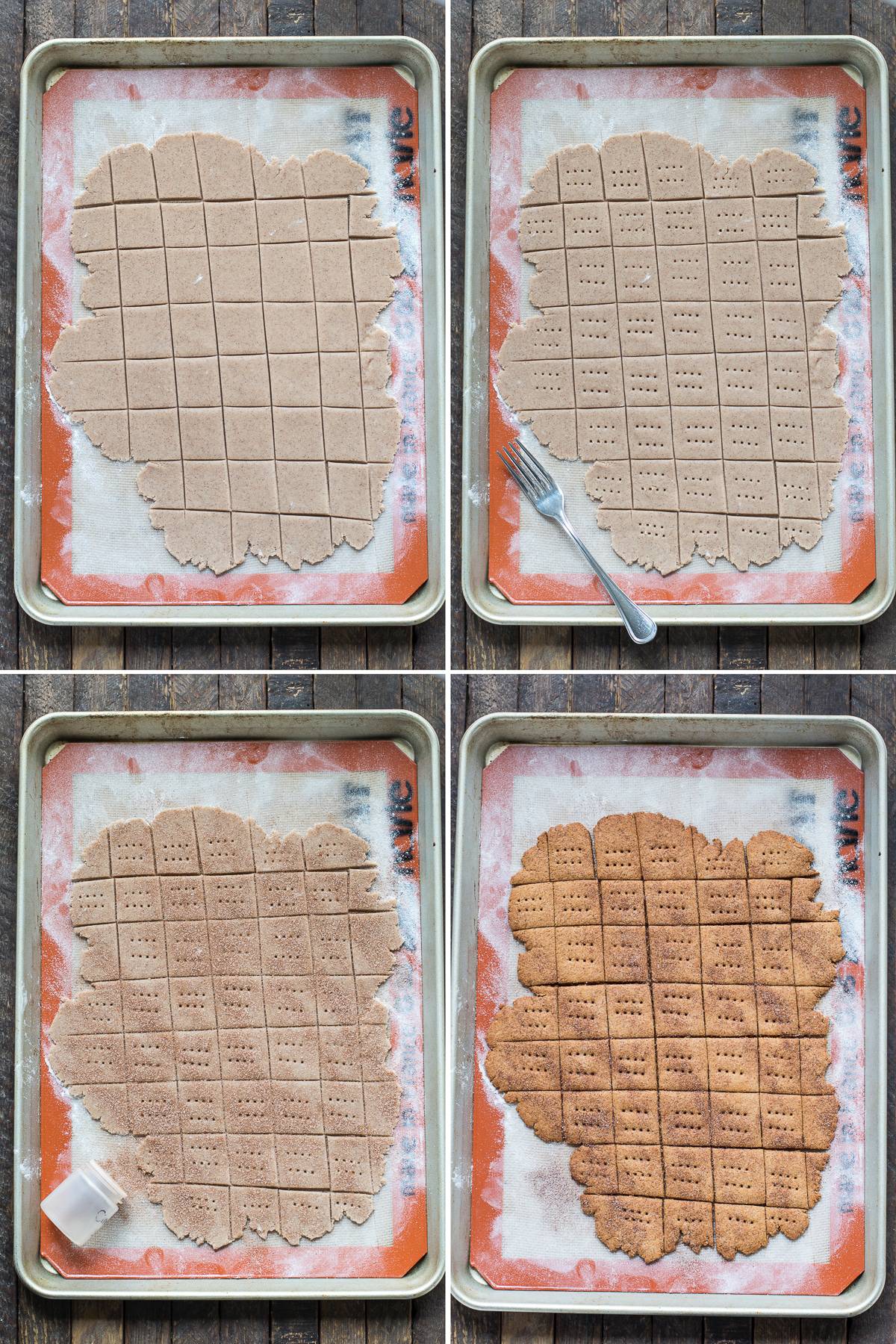 Second, I don't know about you, but making my own homemade graham crackers makes me feel like Martha Stewart. A woman who has no fear in the kitchen.
Plus homemade grahams make great homemade s'mores :)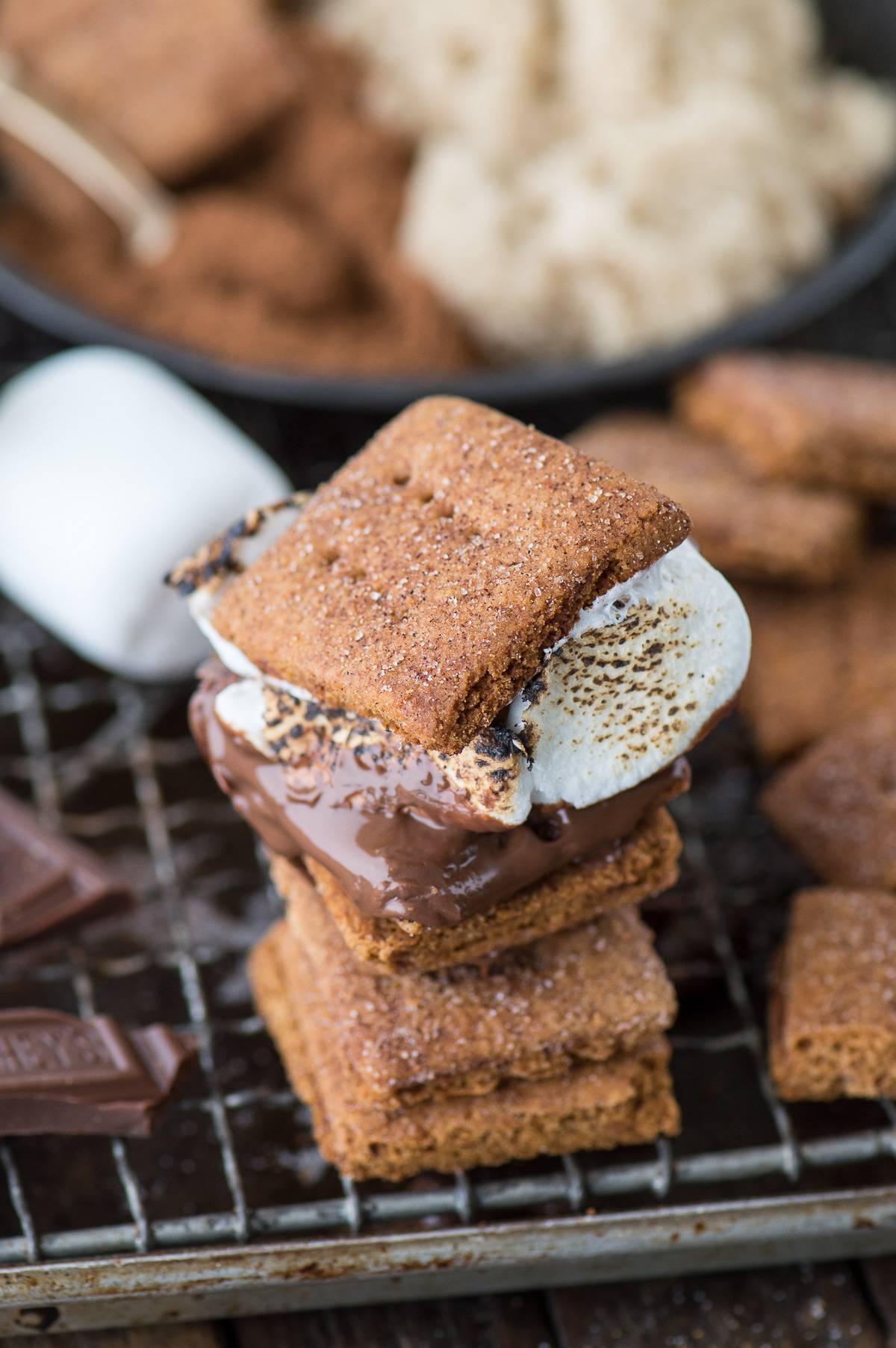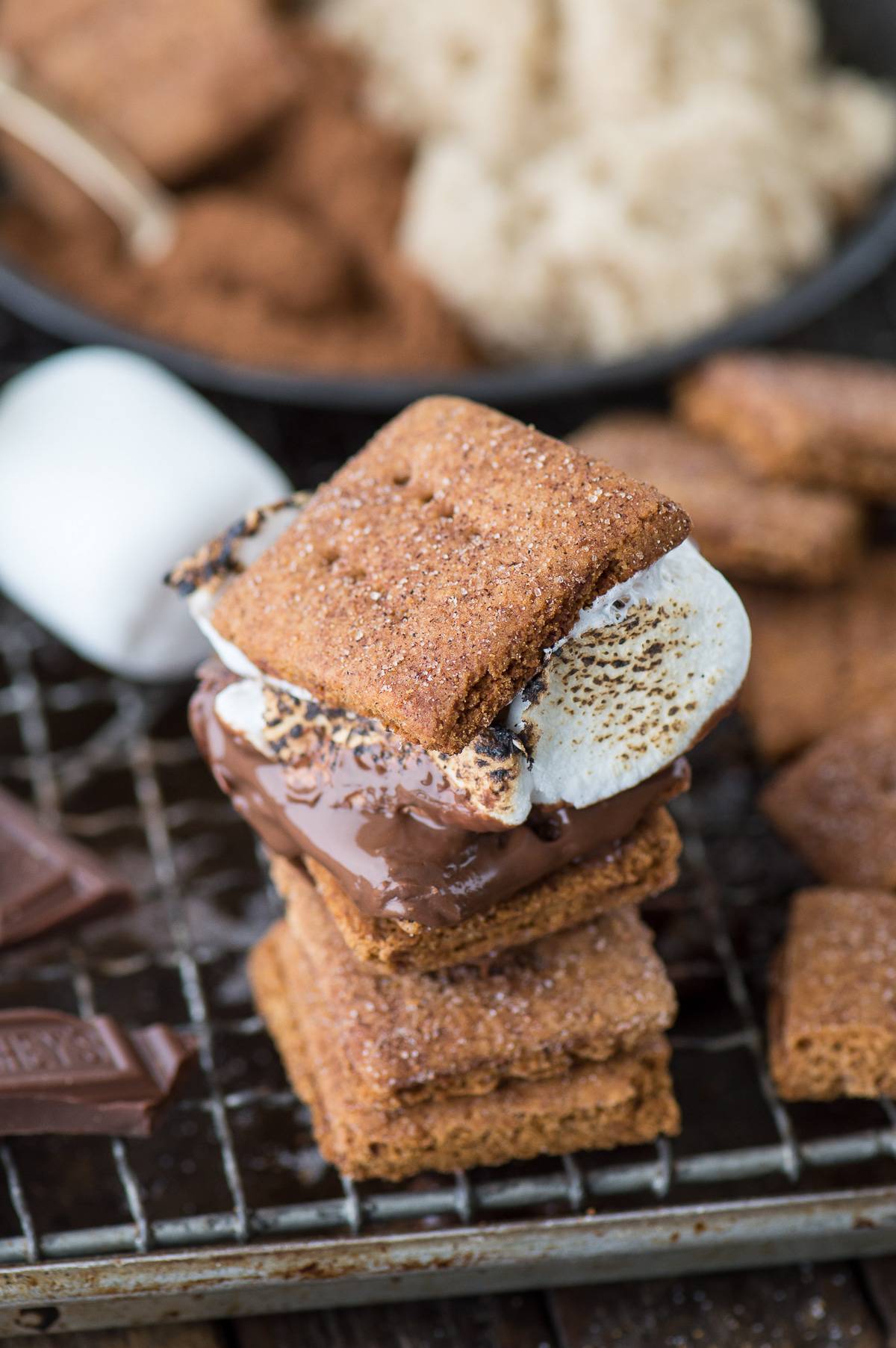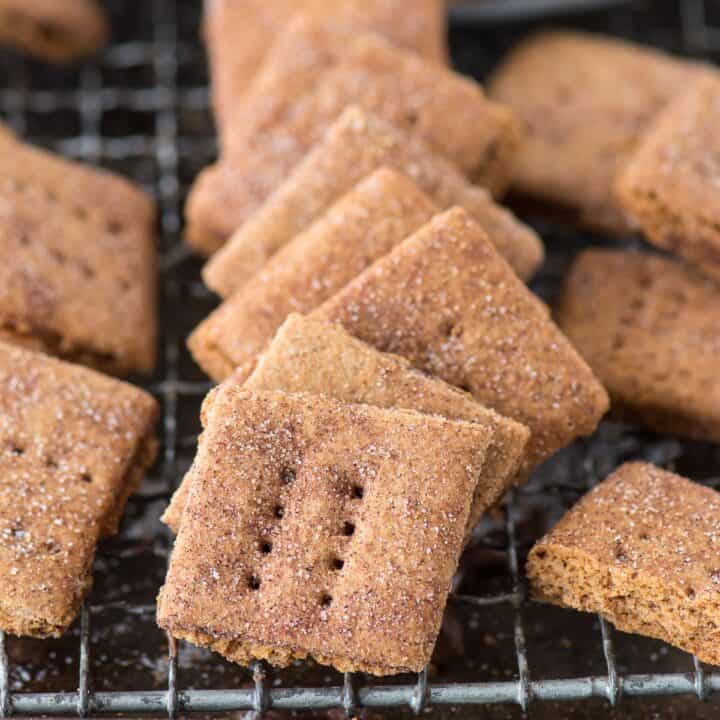 Brown Sugar Cinnamon Graham Crackers
Additional Time: 1 hour
Total Time: 1 hour
Ingredients
2 & 1/4 cups all purpose flour or gluten free all purpose flour (I like Pillsbury's GF flour)
1/2 cup packed brown sugar
2 & 1/2 tsp cinnamon
1 tsp baking powder
1 tsp baking soda
1/2 tsp salt
7 tbsp butter, cut into small pieces
3 tbsp cold water
3 tbsp honey
1 tsp vanilla
Cinnamon Sugar for topping
Instructions
In a bowl, combine the flour, brown sugar, cinnamon, baking powder and soda, and salt.
Cut the butter into small pieces, and use your fingers or a pastry cutter to mix it well into the dry ingredients.
Add the water, honey and vanilla, stir to combine with a spatula or your hands.
If the dough is too dry, add more water 1/2 tsp at a time until the dough isn't too dry or too sticky.
Gather the dough into a ball, cover and refrigerate for 30 minutes.
After 30 minutes, preheat the oven to 350º F. Remove the dough from the fridge and divide it in half. Place half the dough back in the fridge while you work with the other half.
On a baking sheet lined with a silicone baking mat or parchment paper and a little flour, flatten and roll the dough using a rolling pin. You made need some extra flour to keep the dough from sticking.
Roll the dough to your desired thickness, I eyeball it.
Use a pizza cutter to cut the dough into squares and then use a fork to poke holes.
Generously sprinkle with a mixture of cinnamon sugar
Bake for 18-20 minutes. At this point it depends on how you prefer your grahams, I like mine crunchy, not soft. Generally, I will remove the edge pieces because they more done and continue to bake the rest of the crackers for 10-15 more minutes. The great thing about this recipe is that you can pull the crackers out of the oven, let them cool completely to see how done they are and decide to put them back in the oven if they aren't crunchy yet.
Store in an air tight container.