Berry Sangria Sorbet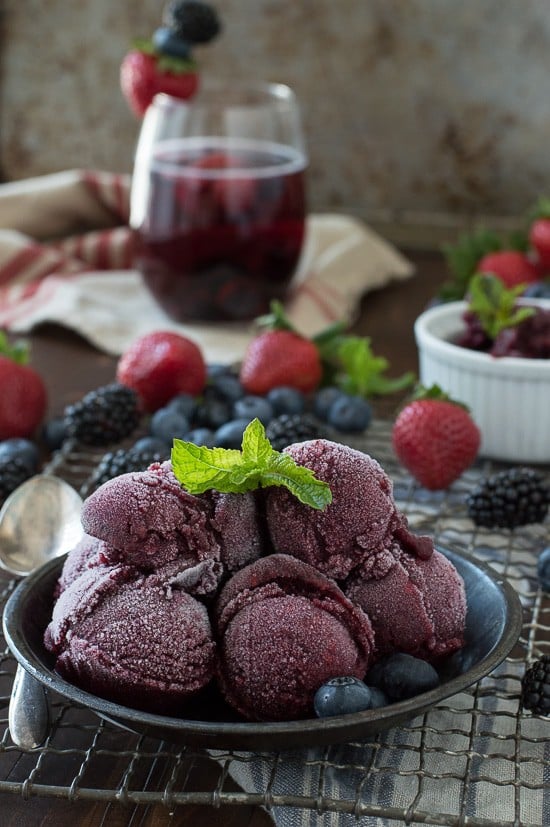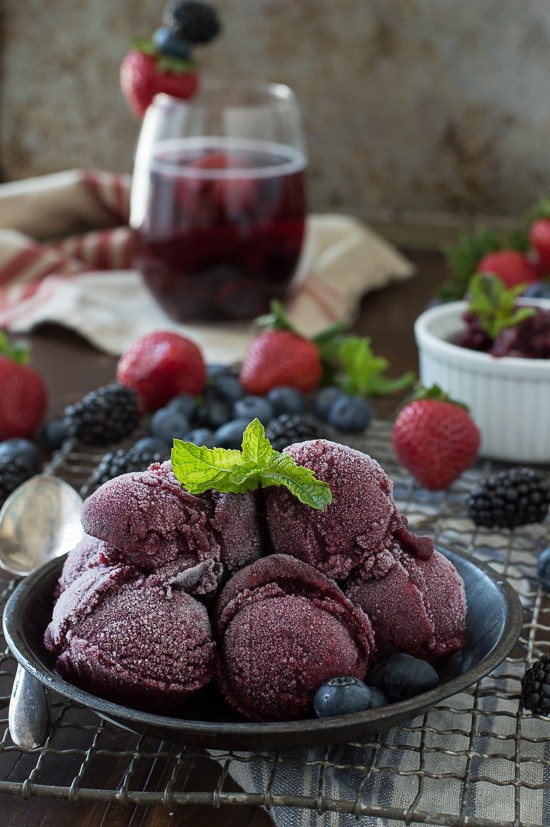 This is the week we've been waiting for all summer – it's Blendtec week!!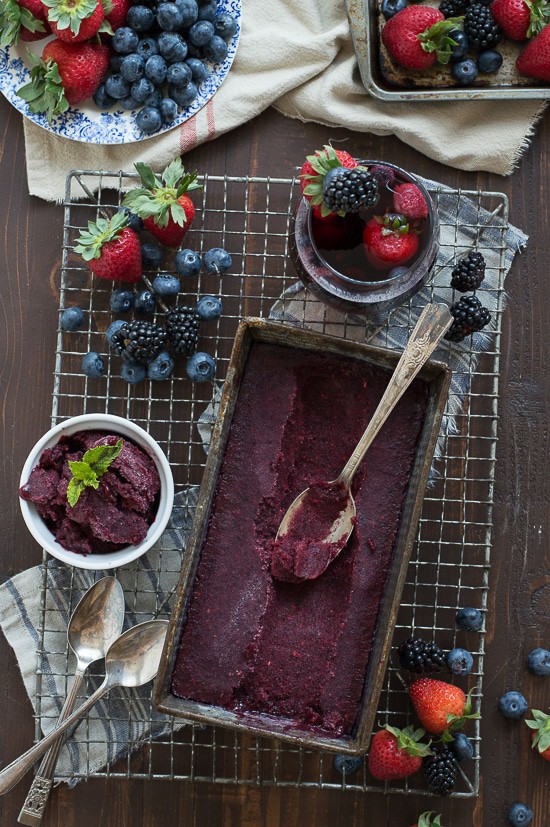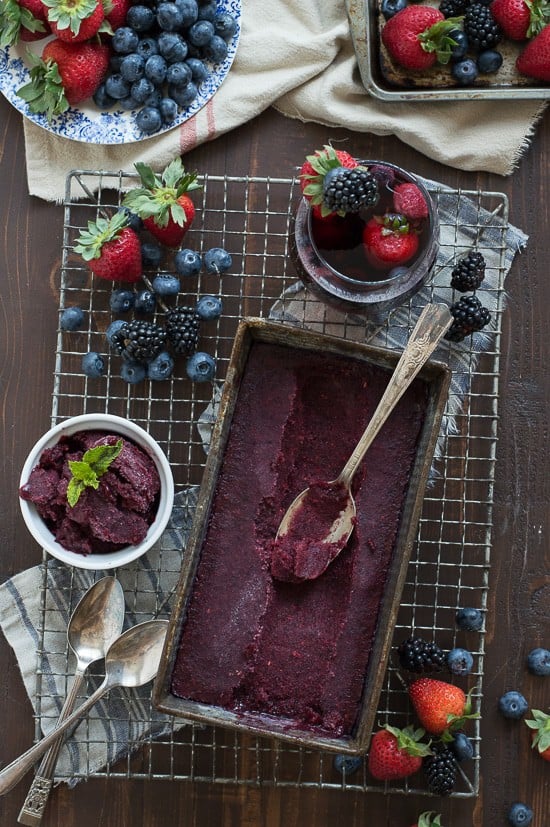 If you're not sure what a Blendtec is, it's a crazy high-powered blender.
These blenders are used in smoothie shops and restaurants. I first heard about Blendtec from their "Will it Blend?" videos. The videos show Tom Dickson, who's the founder of Blendtec, blending the most ridiculous things ever. He blends golf clubs, iPads, marbles and even a crow bar. And the blendtec pulverizes everything. If it can blend a golf club, I was pretty sure it could make a darn good smoothie.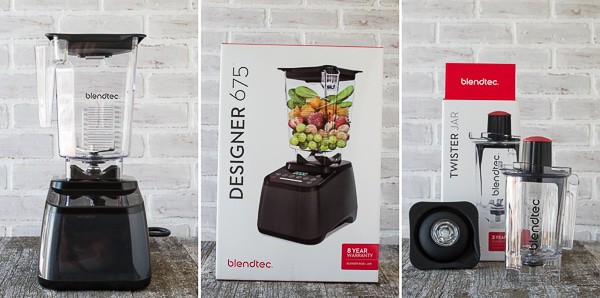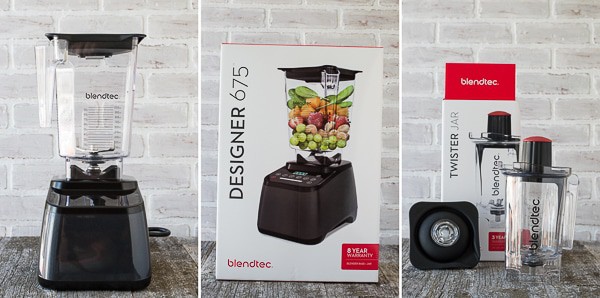 And it does. The blendtec is the last blender I'll ever need! And I gotta be honest, my favorite feature is the cleaning cycle. I know, how boring, but having a blender that cleans itself is pretty awesome.
To celebrate blendtec week, we'll be sharing three recipes that can be made in the blender AND one of you will win your own blendtec!! Woohoo!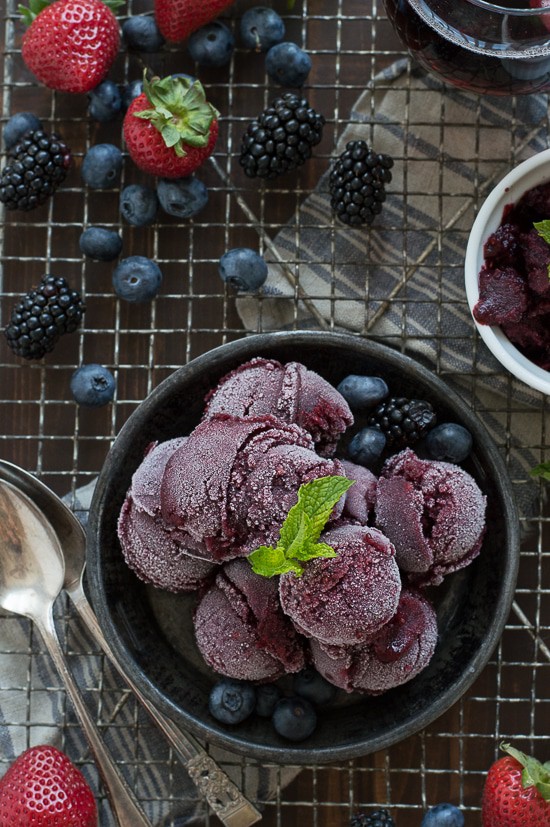 Summer is a great time for sorbet and sangria. I made it easy for you so you don't have to choose between them because now you can have sangria sorbet!
This recipe is easy to make, you only need 5 ingredients, and it will blend up in no time with a blendtec! Combine all of the ingredients in the blender, pulse until smooth, then transfer the mixture to a freezer safe container to freeze the sorbet overnight. It's almost the same as a crock pot recipe.. do a little prepping and then you pretty much forget about it until it's ready :)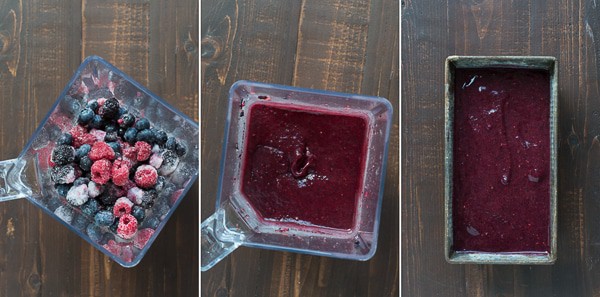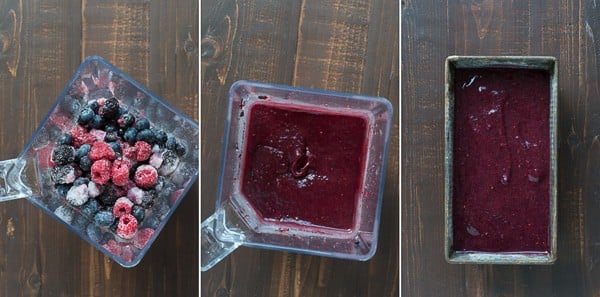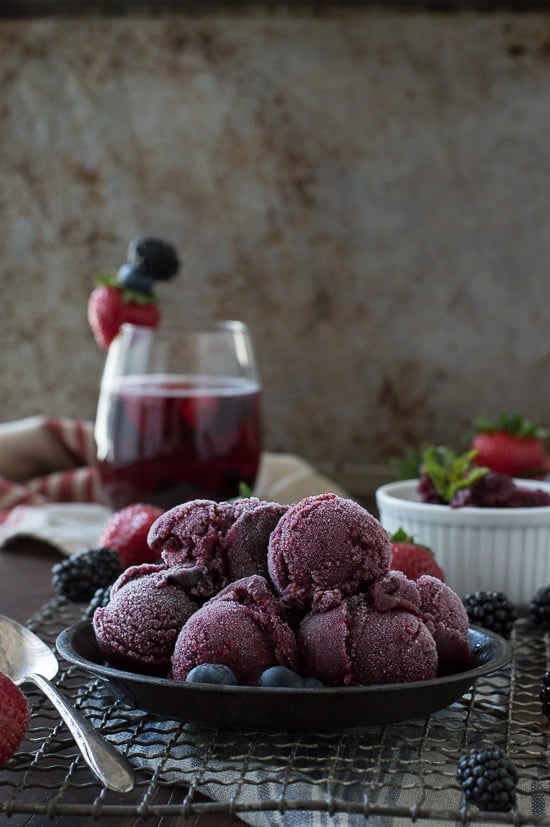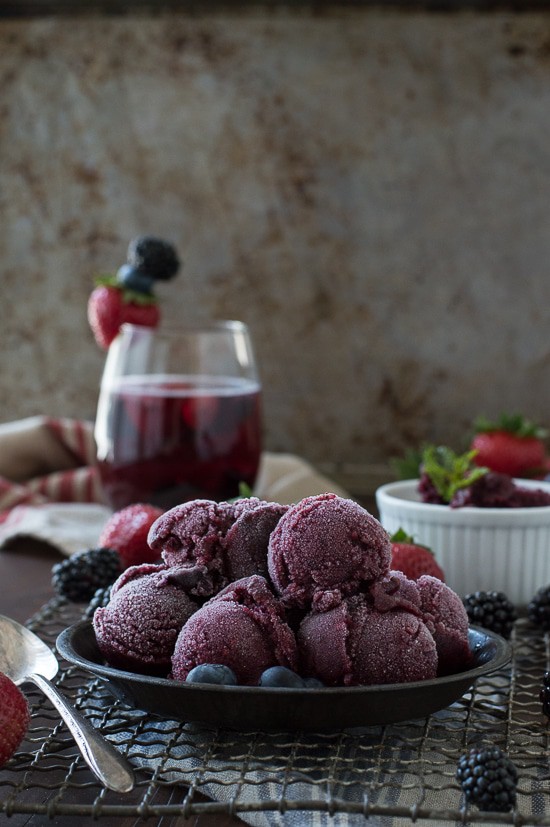 It you want perfect sorbet balls when you scoop them use a cookie scoop instead of an ice cream scooper – Beth's super secret tip that may not be so secretive!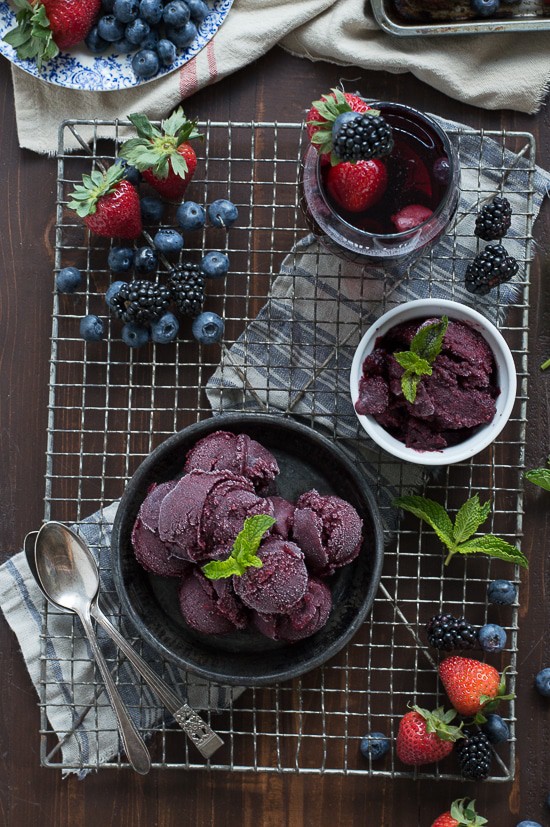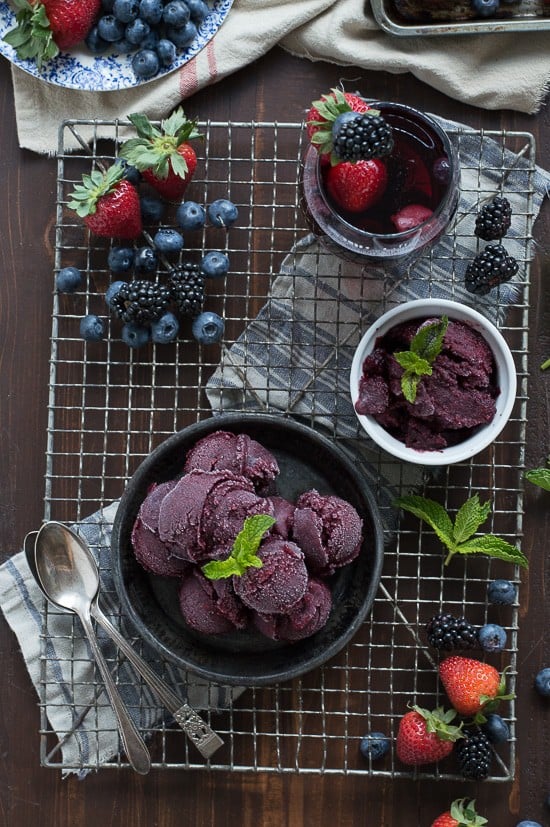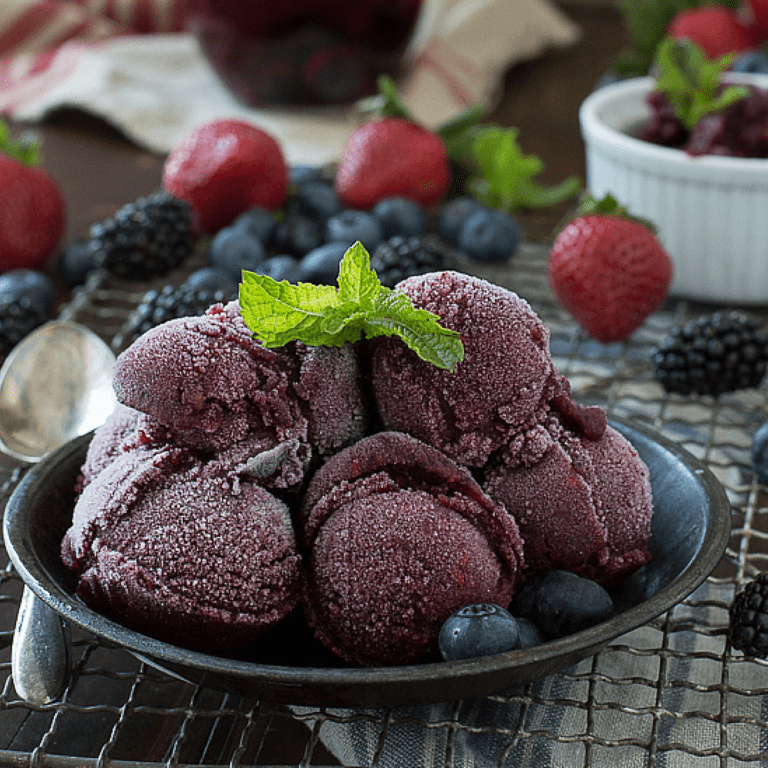 Berry Sangria Sorbet
Yield: one container of sorbet
Ingredients
3/4 cup sweet red wine
2 tbsp sugar
2 tbsp corn syrup
1/2 tsp lemon juice
5 cups frozen berries (a mix of blueberries, strawberries, cherries, raspberries, and/or blackberries)
Instructions
Combine all of the ingredients in the blender in the order they are listed. Press the "pulse" or "smoothie" button and blend until the mixture is smooth, 1-2 minutes.
Pour the sorbet into a freezer safe container and cover with a lid or tin foil/plastic wrap.
Freeze the sorbet overnight.
Scoop and enjoy!