Melted Witch Brownies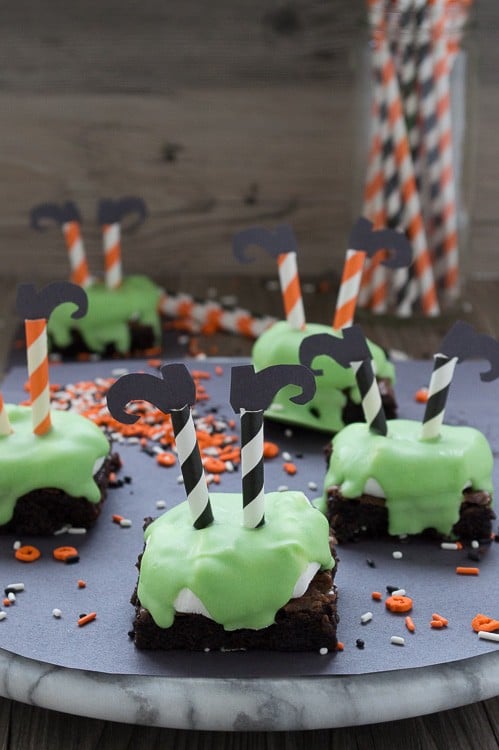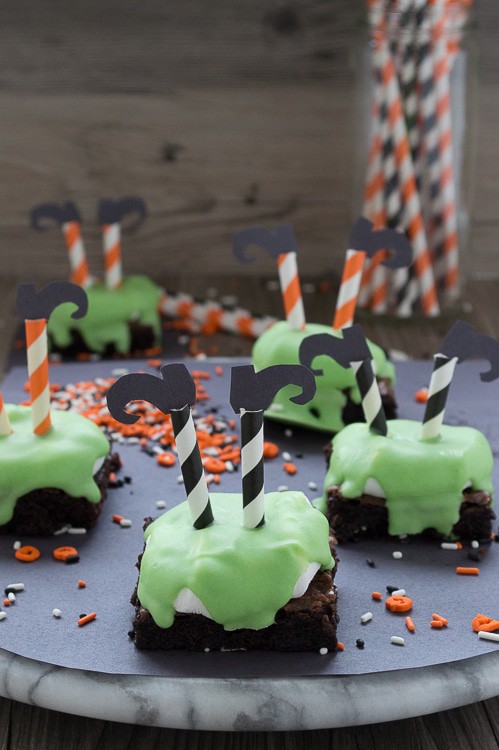 I have been melting a lot of witches lately :)
What can I say? They are tasty. Just be sure to watch out for the witch's hair or broom, you never know if they could turn up inside these cute melted witch brownies or these fun melted witch pudding parfaits!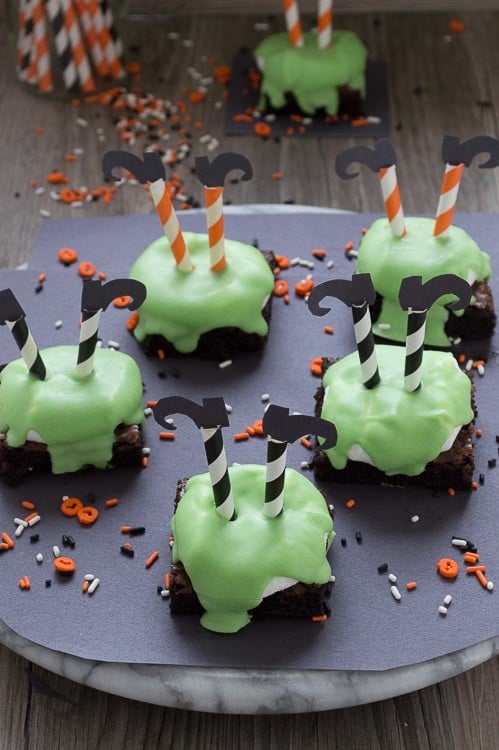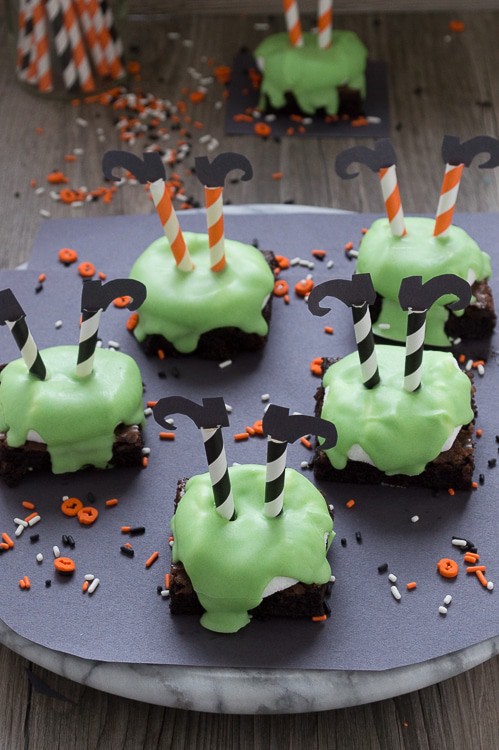 These melted witch brownies are meant to be a super fun AND quick halloween treat. I don't want to spend hours in the kitchen crafting cute halloween treats that are going to be gobbled up in seconds, and I bet you don't either!
So what's the easiest way to make these brownies? By using a box of brownie mix! Gasp! Even food bloggers use box mixes. But if you have a favorite homemade brownie recipe, go ahead and use it.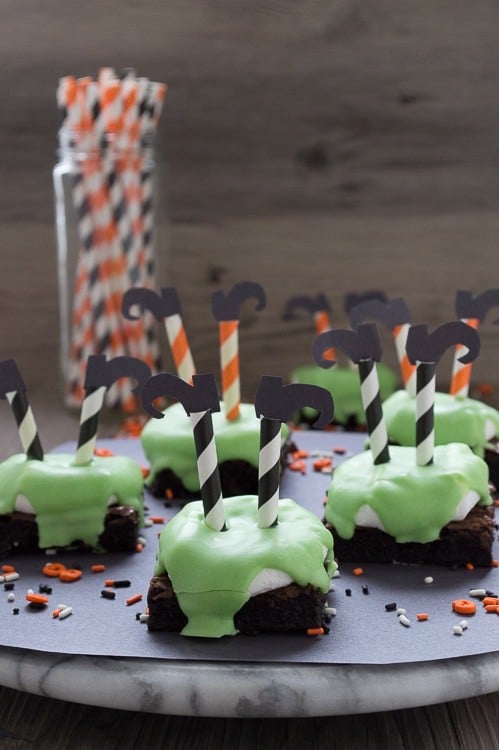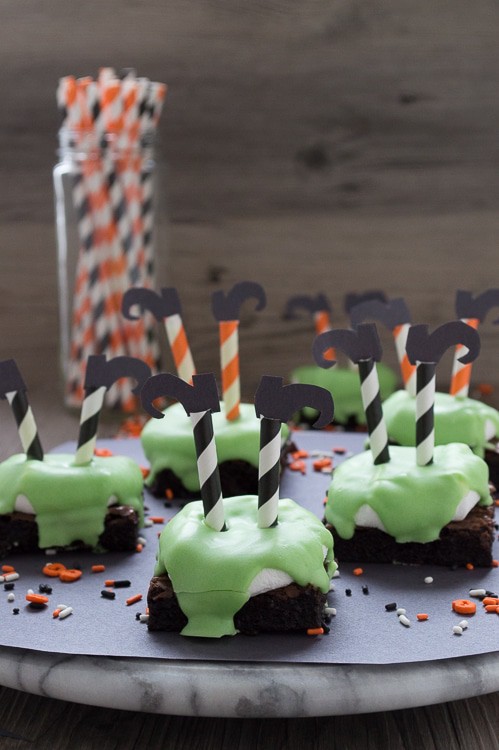 To make these adorable melted witch brownies you will need a box of brownie mix, large marshmallows, vanilla candiquik, green and yellow food coloring.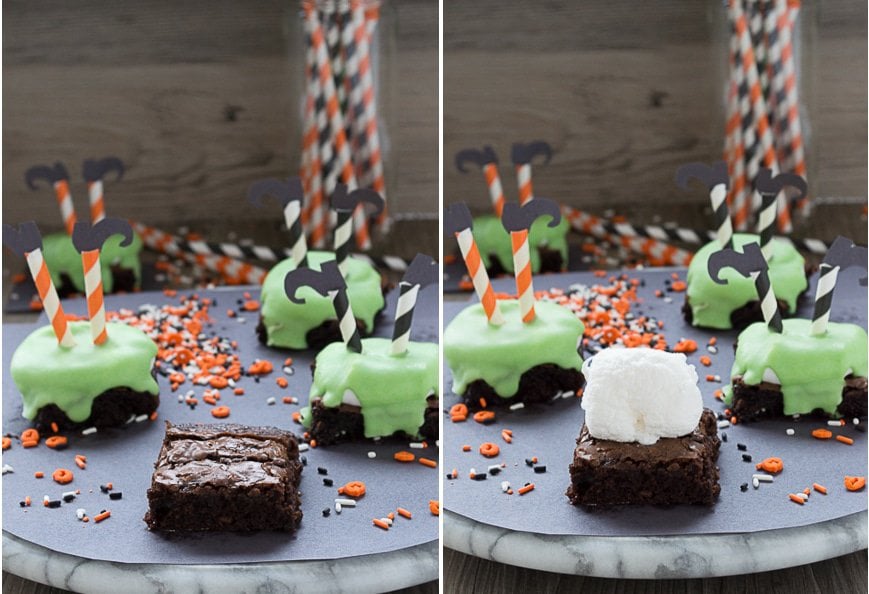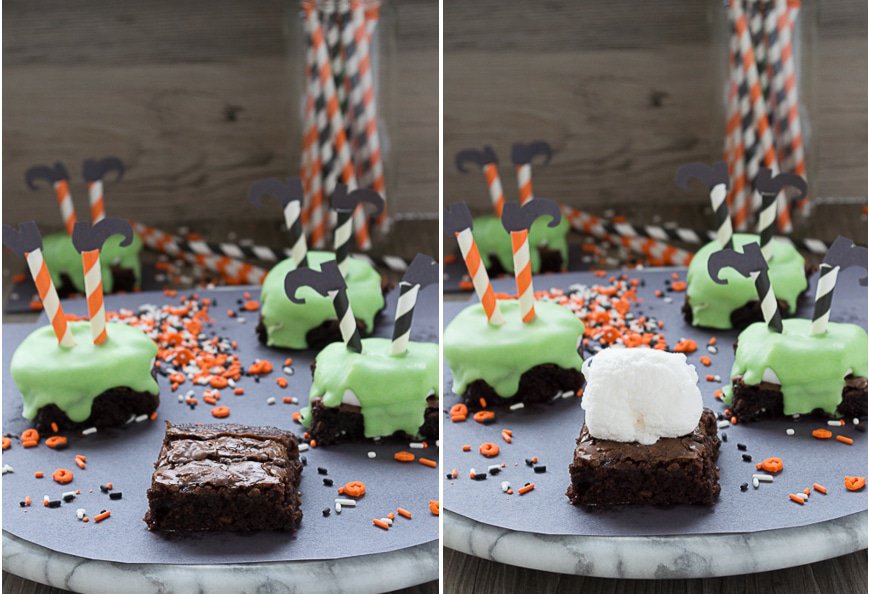 1. Cut cooled brownies into squares. 2. Place a large marshmallow on each brownie and warm slightly in the microwave so it kind of has a melty effect.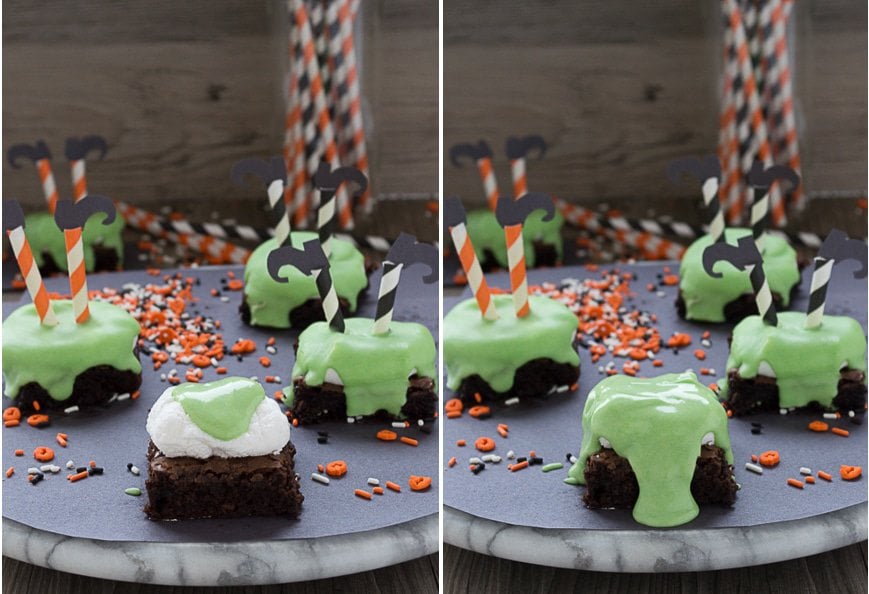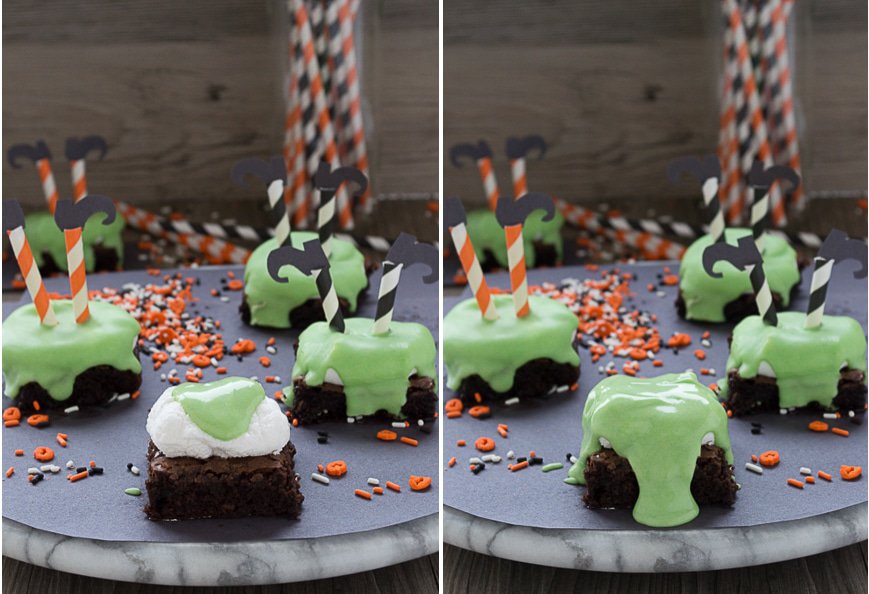 3. Spoon green white chocolate over the marshmallow. 4. Allow the chocolate to cover the sides, or use a spoon to make sure the chocolate covers the marshmallow.
Melted Witch Brownies
Yield: 16-20 brownies
Total Time: 30 minutes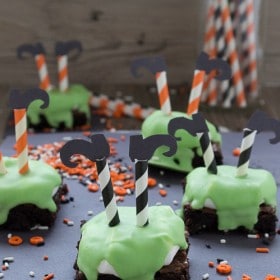 Ingredients:
1 box of brownie mix or your favorite homemade recipe
large marshmallows
vanilla candiquik (3 or 4 squares)
green and yellow food coloring
Paper straws and black paper to make the witch legs
Directions:
Prepare the brownies as directed on the box, bake in a 9x13 inch pan lined with parchment paper and sprayed with cooking spray.
After the brownies are done baking and cooled, remove them from the pan using the parchment paper and cut them into even squares.
Top each brownie with a marshmallow, you'll want to warm the marshmallows to give them more of a melty look. You can warm the marshmallows and brownies in the microwave, a few at a time, or you could warm the marshmallows and brownies in the oven. However, I think it is easier to work in smaller batches, rather than heating all of the brownies and marshmallow at one time.
After you heat the marshmallows on top of the brownies use a spoon sprayed with a small amount of cooking spray to smash the marshmallow down.
Melt the vanilla candiquik as directed on the package and add some green and yellow food coloring until you get your desired color of green.
Spoon some green chocolate on top of each marshmallow, letting it drip down the sides or using the spoon to help it go down the sides.
Place 2 witch legs in each marshmallow before the chocolate sets.
Place in the refrigerator to set completely.
Enjoy when ready!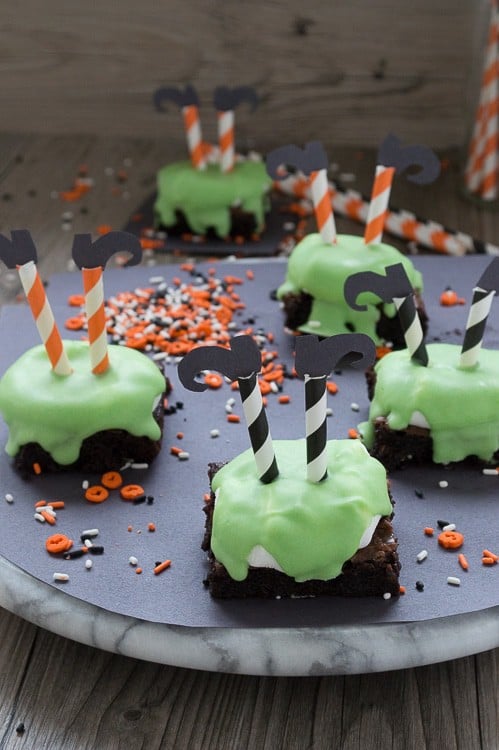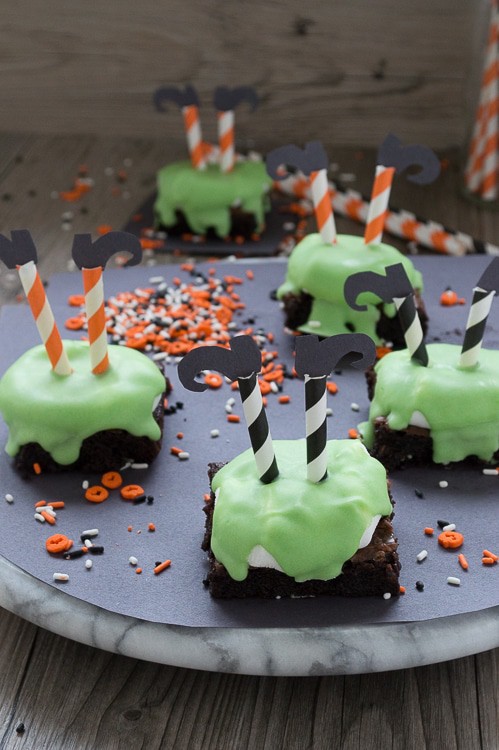 To make the witch legs will you need paper straws and black paper. Cut the paper straws, making your witch legs your desired length – mine were 2.5-3 inches long. On one end of your paper straw, use a knife to make two small slits across from each other, this is where will you put the shoe. Repeat this process until all the legs are assembled.
These melted witch brownies would be a perfect addition to any halloween party, you could also serve them along side our BOO pudding parfaits. And if you need some costume ideas for a halloween party, let's take a little trip down memory lane..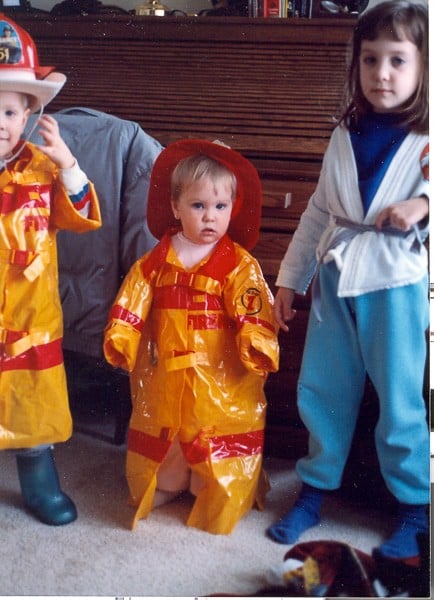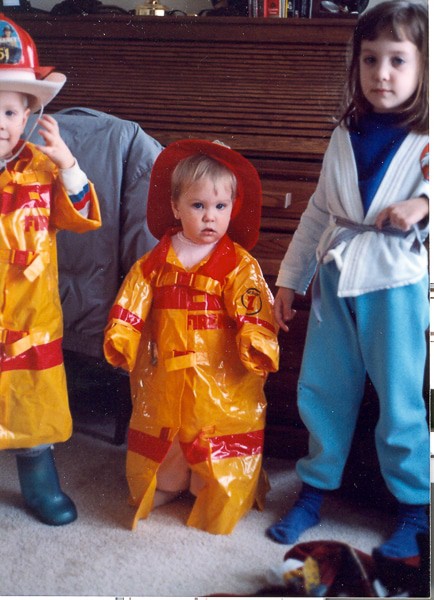 Me as a firefighter, my with sister and brother, awww.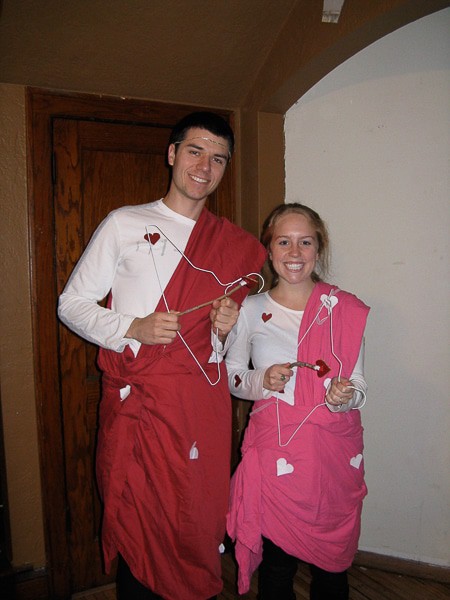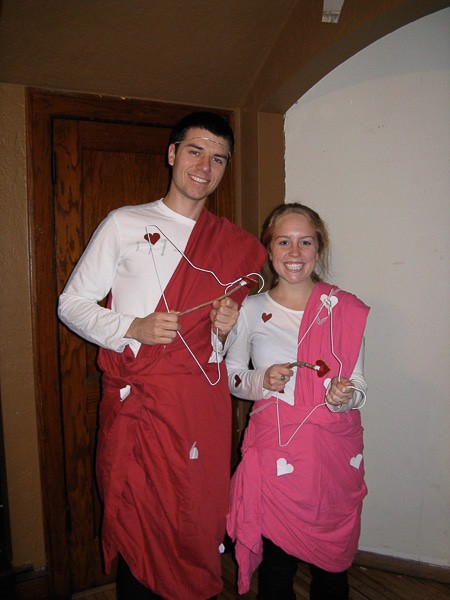 A pair of cupids!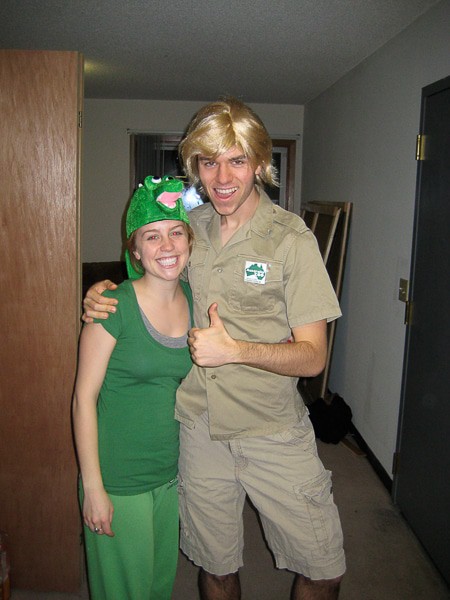 And our favorite costume – a crocodile and the crocodile hunter!
We've also been bacon and eggs and a pair of nerdy chemists!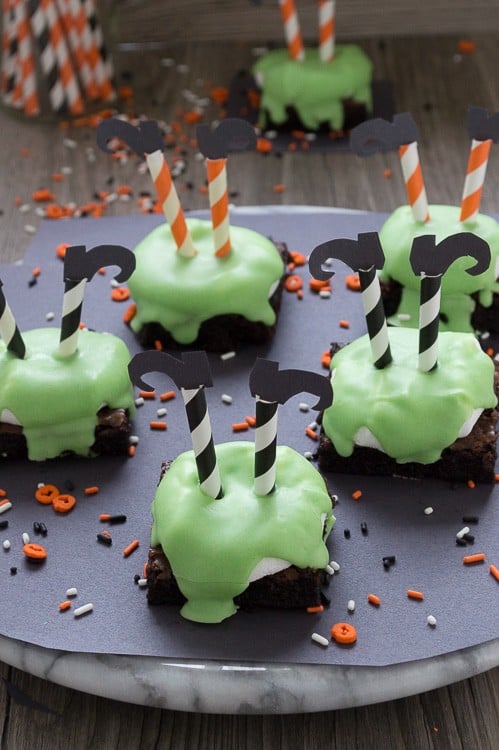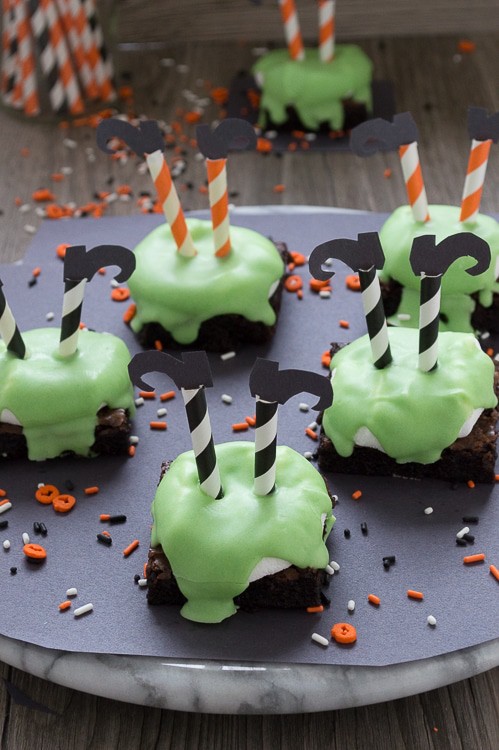 Let me know if you find the witch's broom :)
More Halloween treats & recipes!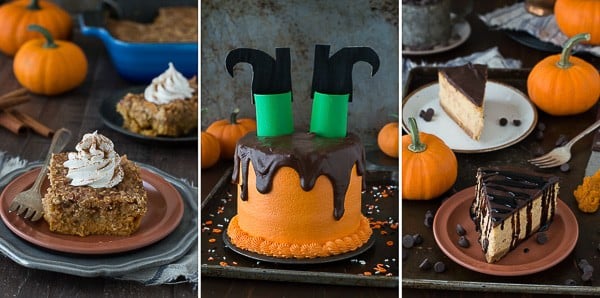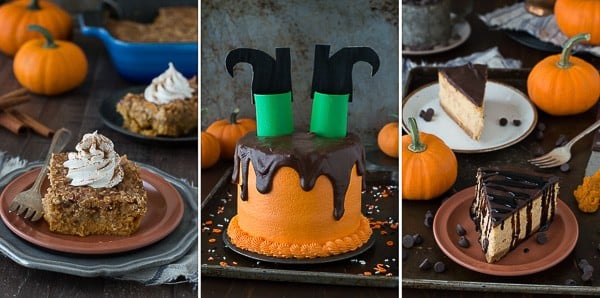 Pumpkin Dump Cake
,
Melted Witch Cake
, and
Pumpkin Chocolate Cheesecake
.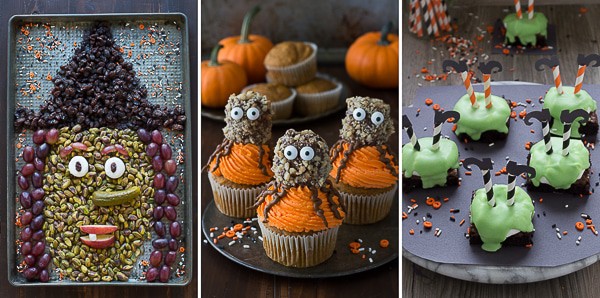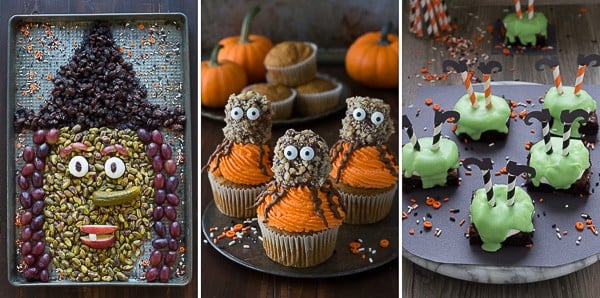 Halloween Witch Platter
,
Pumpkin Walnut Spider Cupcakes
, and
Melted Witch Brownies
.