Want our top 10 essential dessert recipes?
Get our favorite classic recipes in your inbox! It's 100% free, but we might make you hungry!
Very Berry Coconut Chocolate Pudding Pops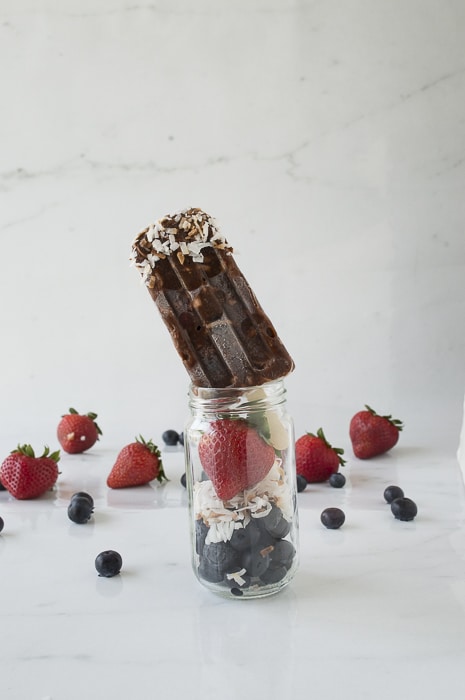 I can't make pudding pops without Ryan saying "puddin' POPS!" like Bill Cosby. As Bill says – It's frozen pudding on a stick!
He's right, it is frozen pudding on a stick – but these very berry coconut chocolate pudding pops are so much more. I can't just make plain chocolate pudding pops. I've already put steamed carrots in popsicles and peanut butter cups in donuts – so of course I have to put something in these chocolate pudding pops.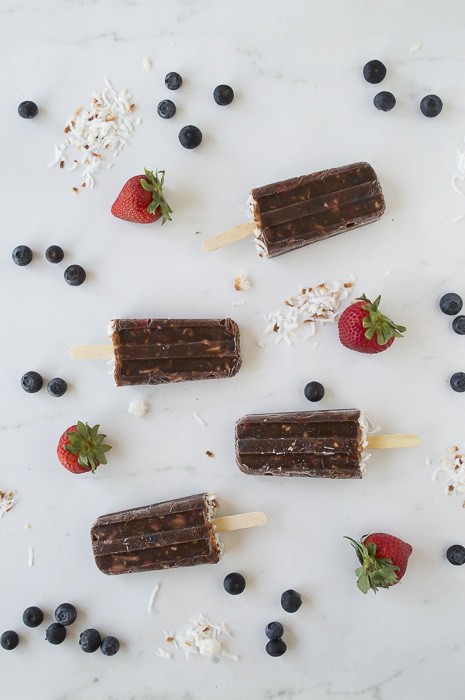 I loaded these pudding pops with deliciousness. Strawberries and blueberries and my current favorite ingredient to bake with – coconut!
So we have a little red, white, and blue going on! These pudding pops would be a hit at any 4th of July picnic, along with these American Flag Donuts. So if you invite me to a 4th of July party, you know what I'll be bringing!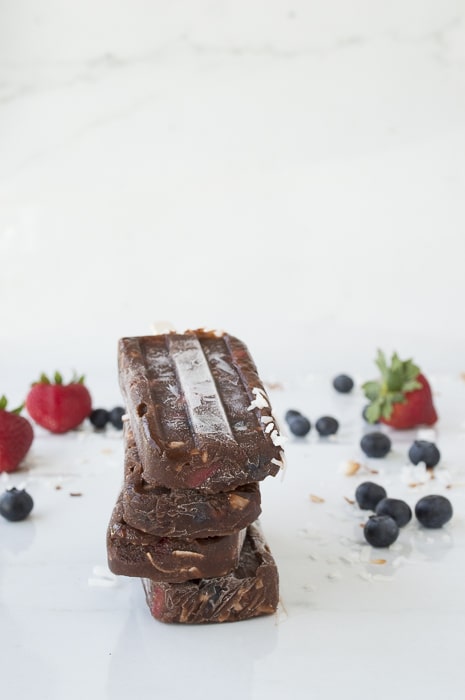 After making Pink Girl Popsicles, Mocha Banana Popsicles, and Peace Popsicles – you'd think I would have all the popsicles I need for the whole summer. Well, that was until I discovered pudding pops.
I am going to be cheesy and say what everyone says about pudding pops – they are so creamy.
It's like eating a HUGE bowl of your favorite creamy ice cream without the guilt. I need lots of pudding pops in my life right now because I am consciously trying to eat less ice cream. I was a '1 bowl of ice cream a day' kind of girl. Since we're no longer buying ice cream from the grocery store, I'd gotten hooked on 'banana ice cream' and pudding pops. The key to eliminating a junk food is to find a healthier replacement.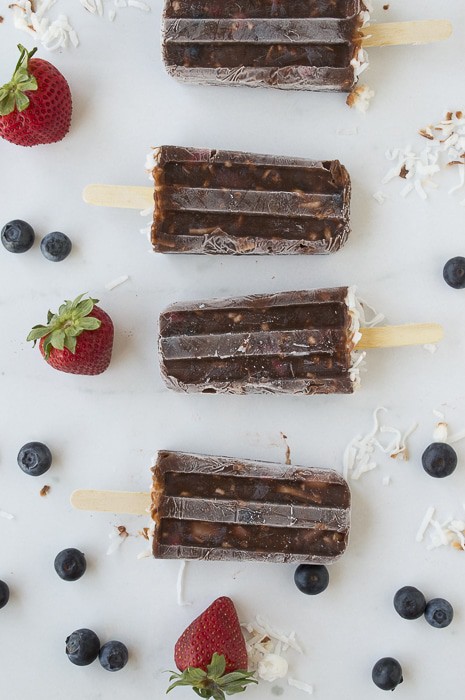 Very Berry Coconut Chocolate Pudding Pops
Ingredients
1 Package Instant Chocolate Pudding
Blueberries, handful
Strawberries, handful of diced
Plain or toasted coconut, shredded
Instructions
Prepare the chocolate pudding as directed on the package. Allow it to set for 1 hour.
Wash the berries and pat dry.
Dice the strawberries into similar sizes as the blueberries.
Mix the blueberries, strawberries, and coconut into the chocolate pudding.
Using a spoon, scoop the pudding mixture into the popsicle mold. Once they are full, tap the mold against the counter to release air bubbles.
Add a little bit of coconut on top of the pudding (this will be the end of the pudding pop). Insert the sticks into the popsicle mold, and freeze over night.
Once set, place the popsicle mold in several inches of room temperature water to help loosen the pudding pops. The mold only needs to be in the water for several seconds. You can always re-dip if necessary.
Once the pudding pops have been removed, wrap the extras in plastic wrap and store in the freezer for later use.
https://thefirstyearblog.com/very-berry-coconut-chocolate-pudding-pops/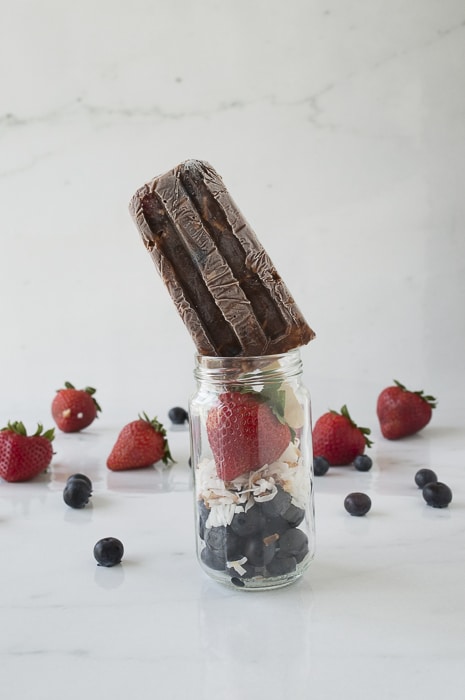 But I should confess that I have a pint of ice cream in my freezer right now. Just a pint. And I'm sharing it with Ryan :)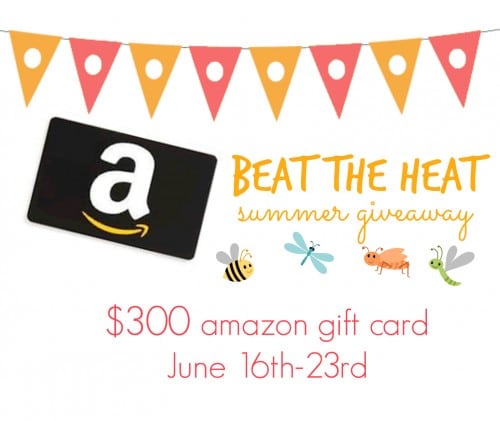 We're participating in a Beat the Heat $300 Amazon Gift Card Giveaway – enter below!