Want our top 10 essential dessert recipes?
Get our favorite classic recipes in your inbox! It's 100% free, but we might make you hungry!
Vegetable Kale Soup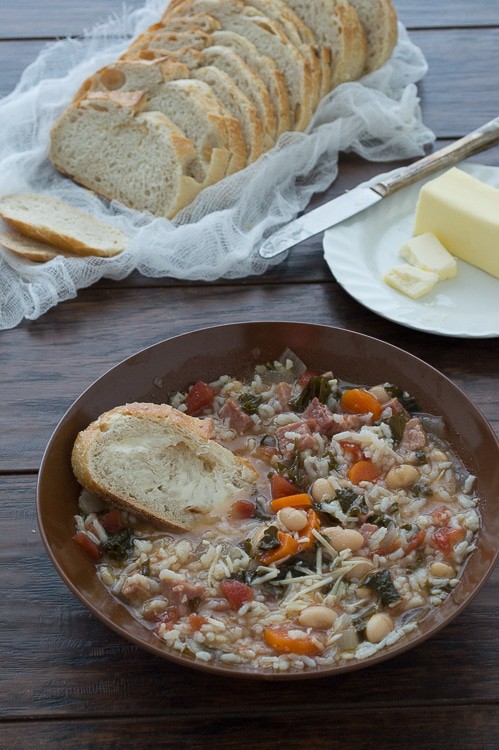 Ryan has been hoarding all of the peanuts in our house. He's not hoarding them to eat them, I don't think he likes peanuts that much.. he's hoarding them because he's feeding them to the squirrels.
Something you should know about Ryan, really loves squirrels. This all started in college. College campuses almost have more squirrels than they do students, and these squirrels always seem to be the extra friendly ones. If you start calling them with your squirrel noises they will actually come towards you instead of running up the nearest tree, and practically eat food from your hand. Probably not a good idea, especially when the university doesn't endorse feeding the squirrels. I bet the university doesn't endorse chasing the squirrels either. And I don't mean chasing them just to chase them, I mean chasing them to try and corner one to catch it. But that story is definitely not about Ryan (and when I say definitely not, I mean it is 100% about Ryan). Ryan really wants a pet squirrel. Have you seen the video on youtube of the house squirrel trying to bury his acorn in the fur of the family dog? Wally, the squirrel, has his own youtube channel. I'm pretty sure Ryan subscribed to it.
So everyday Ryan leaves 3 peanuts on the back porch and the squirrels eat them. Well, it could really be the birds or bunnies eating them, but I won't tell Ryan that, he just really wants a Wally.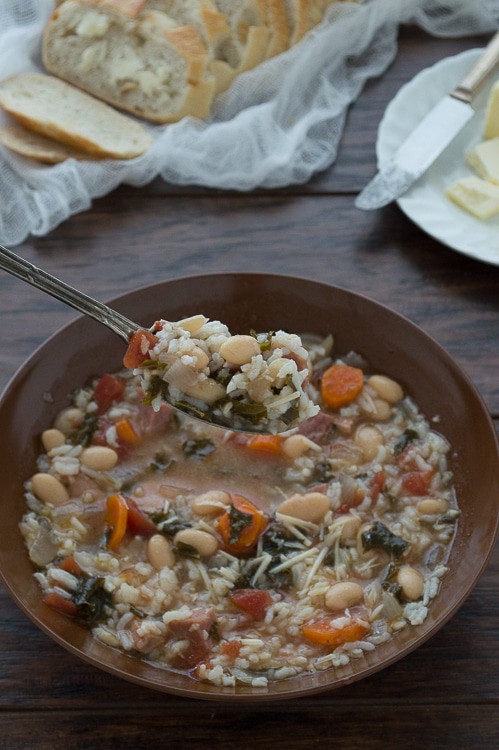 Since I can't use the peanuts, Ryan even labeled the container 'squirrel food', you won't be seeing any recipes for peanut soup, but I have the next best thing, Vegetable Kale Soup. Since kale is a superfood, I pretty much like to think that any recipe with kale in it is also a superfood. Adding rice to this dish gives it some extra ummph and I love really it that way.

Ingredients
1, 15 oz, can white beans, drained and rinsed
1 onion, diced
1/3 bunch of kale, stems removed and chopped into small pieces
2 medium carrots, sliced into rounds
6 garlic cloves, minced
1 tbsp olive oil
8 oz fully cooked ham, diced
1, 14.5 oz can, diced tomatoes
1/2 tsp salt
3 cups vegetable broth, plus more if you like it to have more broth
1 cup of uncooked rice, prepare in rice cooker
Instructions
Add the white beans, onion, kale, carrots, garlic, and olive oil to the crock pot. Stir with a spoon to combine. Add in the diced ham, tomatoes, salt, and vegetable broth. Cook on low for 4 hours or until hot. Meanwhile, cook 1 cup of rice in a rice cooker or on the stove. Once the soup is done simmering, add in the rice, and mix to combine.
Serve with shredded parmesan cheese and your favorite baked bread.
Recipe inspired from 365 Days of Slow Cooker Suppers
https://thefirstyearblog.com/vegetable-kale-soup/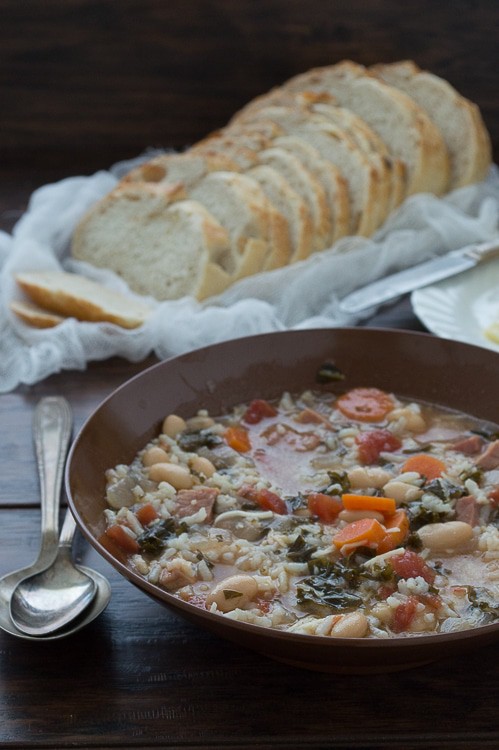 Squirrels and soup, that's what fall is all about.