Want our top 10 essential dessert recipes?
Get our favorite classic recipes in your inbox! It's 100% free, but we might make you hungry!
Turtle Cookies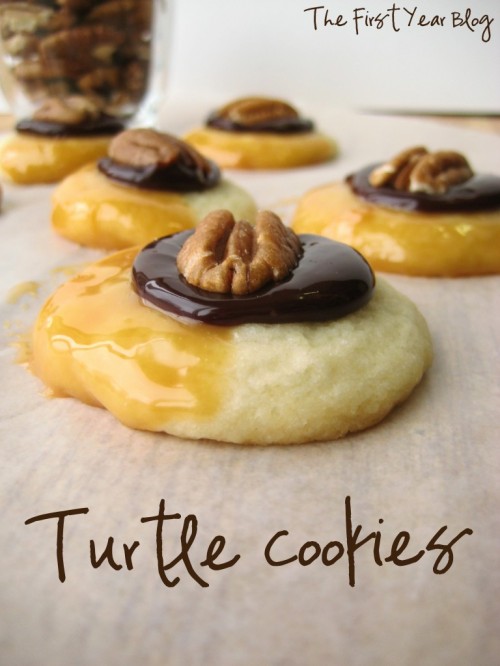 This is a fun twist on chocolate covered turtles! I had the privilege of sharing these turtle cookies over at Alderberry Hill earlier this week.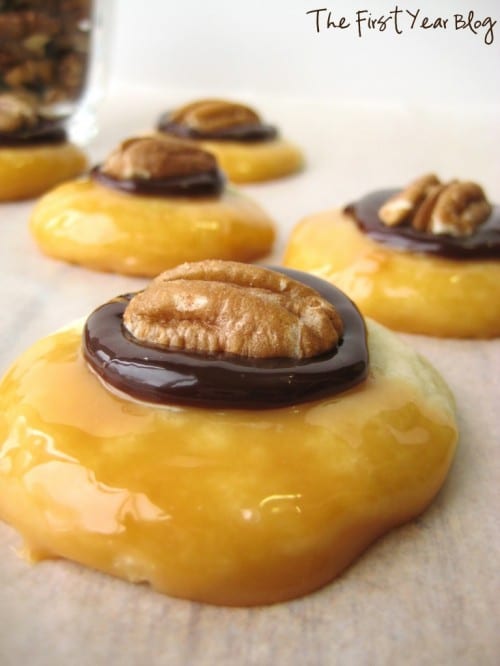 Ingredients
1 pouch of sugar cookie mix
Plus the ingredients called for on the back of the cookie mix
12 caramels, I used Kraft
1 tbsp milk
1 cup hot fudge topping
Pecan halves, 1 for each cookie
Parchment paper or silpat
Instructions
Preheat the oven as directed on the sugar cookie box.
Prepare the sugar cookies as directed on the package. Roll dough into 1 inch balls, placing about 2 inches apart on parchment paper.
Bake for 11-12 minutes or until they begin to turn golden. Allow them to cool completely.
Unwrap the caramels, place them in a microwave safe bowl along with the milk and microwave on high for 1 minute, stir. Continue to microwave in 30 second intervals until the caramel is smooth.
Dip one side of the cookie into the caramel, allowing the access to drip off before placing on wax paper. Reheat the caramel as needed.
Allow the caramel to cool and set (but it will still be gooey) before adding the hot fudge. I actually added the hot fudge the following day when I made these.
Heat the hot fudge in the microwave until melted. Using a teaspoon or 1/2 teaspoon depending upon how large your cookies are, add the hot fudge to the center of each cookie. Place a pecan half on each cookie before the hot fudge sets.
https://thefirstyearblog.com/turtle-cookies/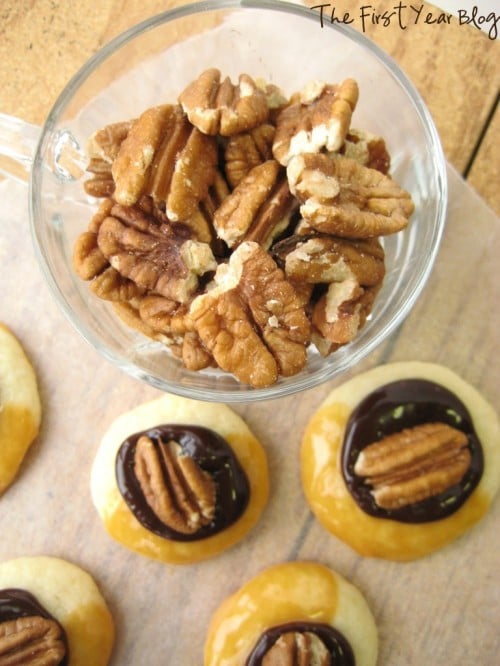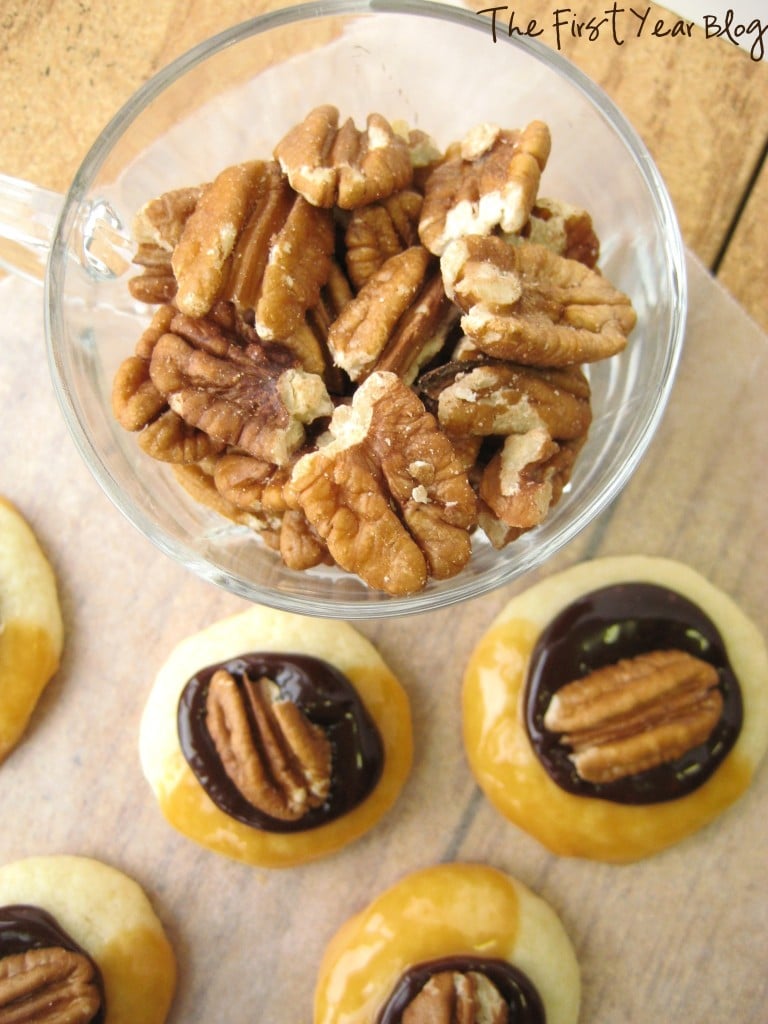 I found it best to store these in the refrigerator to prevent the caramel and hot fudge from becoming runny.
Adapted from Betty Crocker