Want our top 10 essential dessert recipes?
Get our favorite classic recipes in your inbox! It's 100% free, but we might make you hungry!
Triple Layer Cappuccino Brownies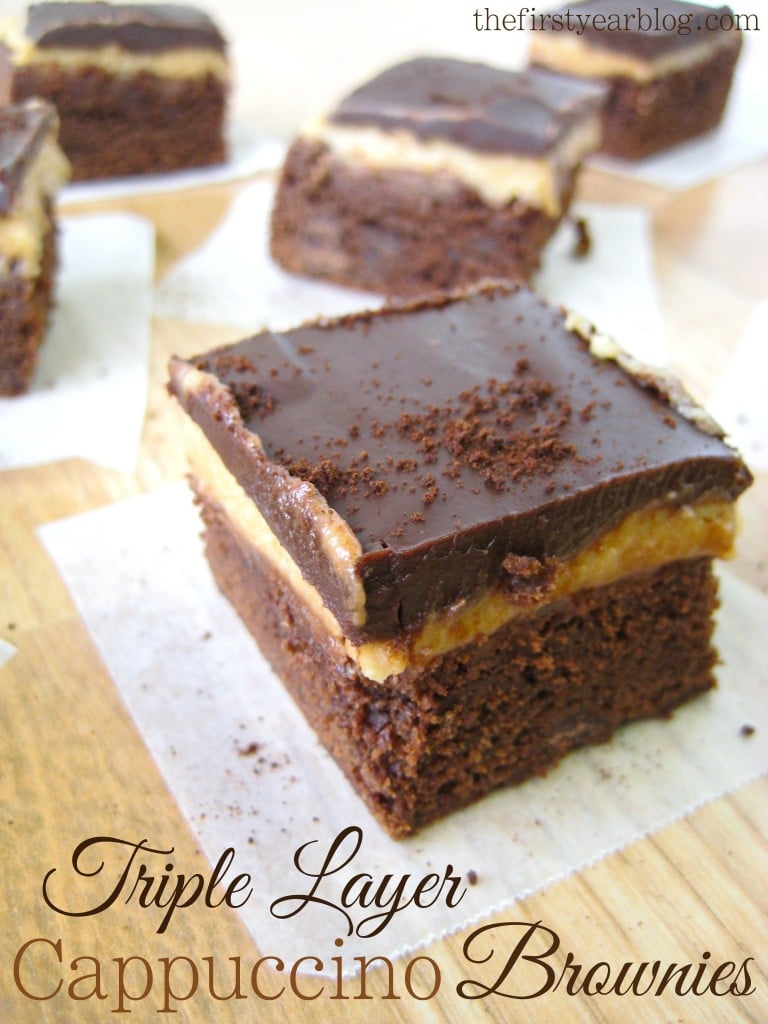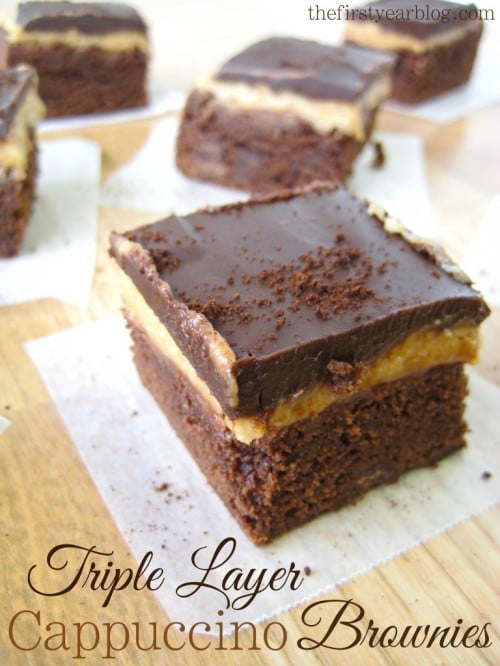 By now we've established that Ryan and I are coffee people, but we aren't those crazy coffee people who need their coffee to function each morning. We've tried Mocha Truffle Cookies, Espresso Chip Muffins, Coffee Oreo Fudge Ice Cream Pops, and Cappuccino Rice Krispies. But I have to say that my absolute favorite coffee flavored food is espresso chip ice cream. Oh and now maybe these triple layer cappuccino brownies.. :-)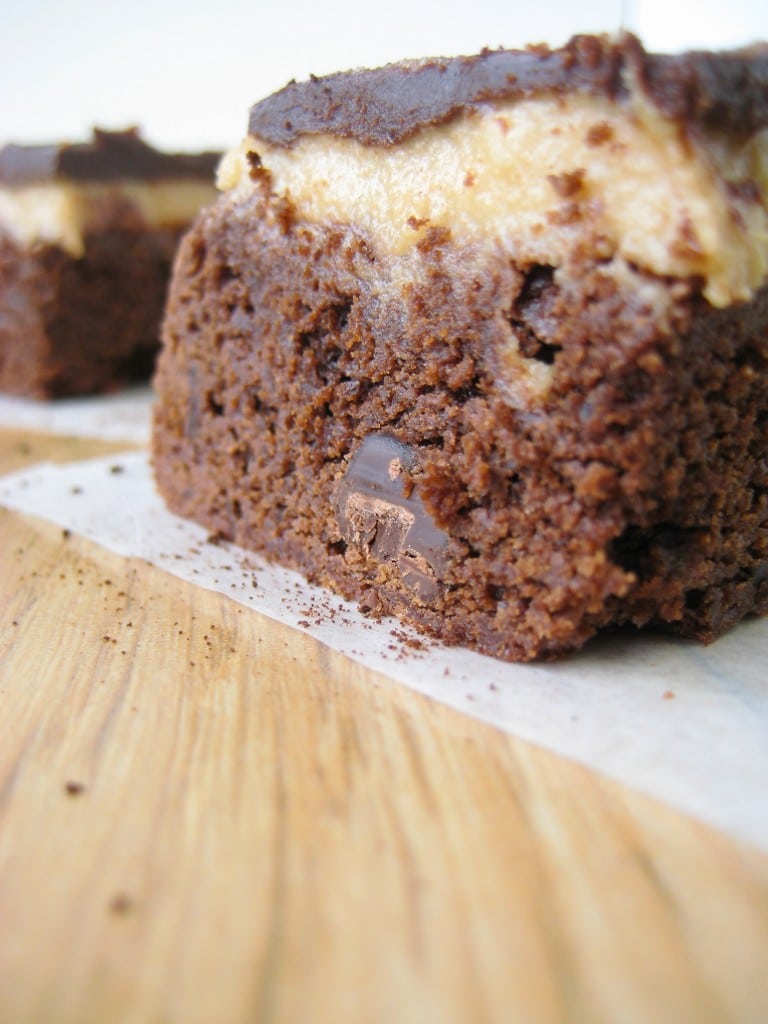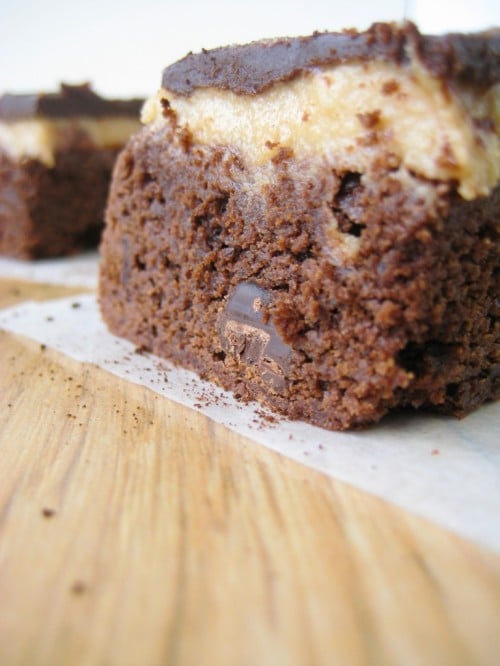 Layer #1- Chewy, Rich Brownies with Chocolate Chunks
Layer #2- Espresso Buttercream
Layer #3- Chocolate Ganache
This recipe is definitely on the list of 'more time consuming recipes' along with this amazing gardner's pie recipe, but it is so worth it.
It would have been the perfect pseudo birthday cake for my birthday last week. But Ryan and my family did surprise me with something for my birthday..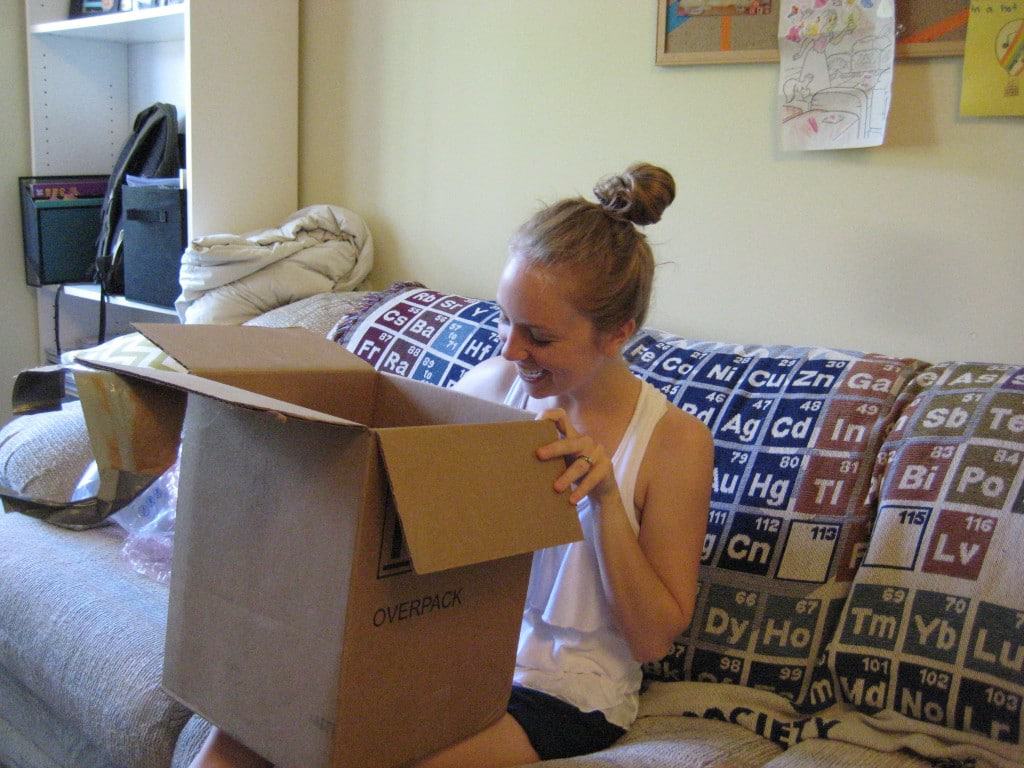 Ta da!!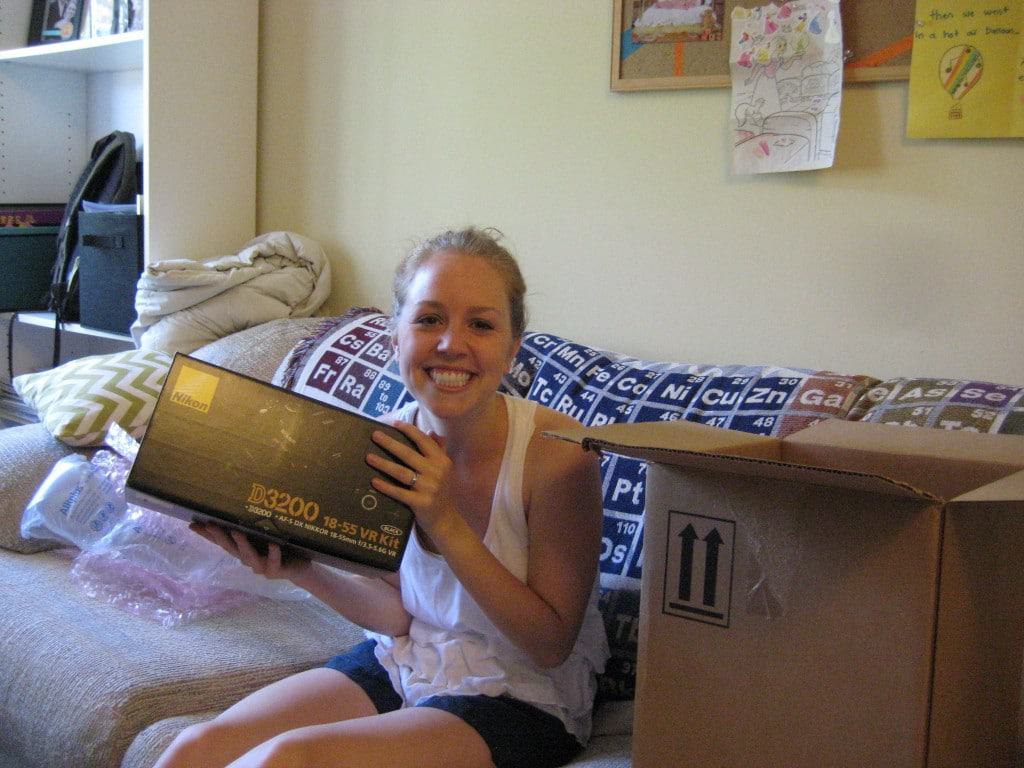 I am so excited but I have a lot to learn in order to figure it out.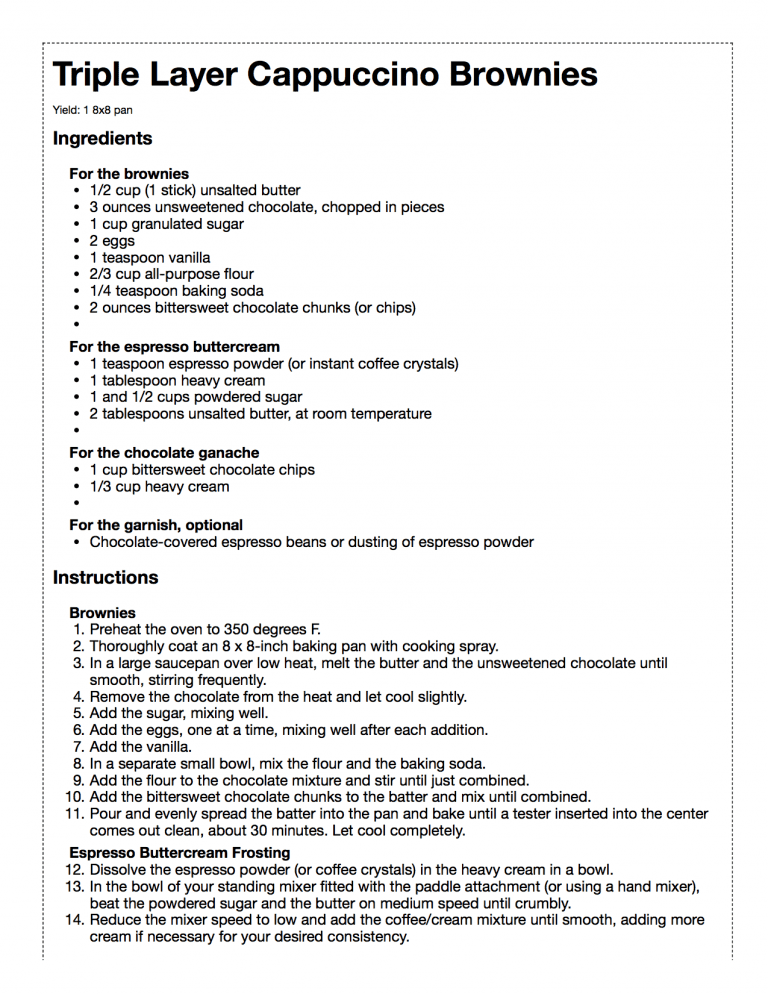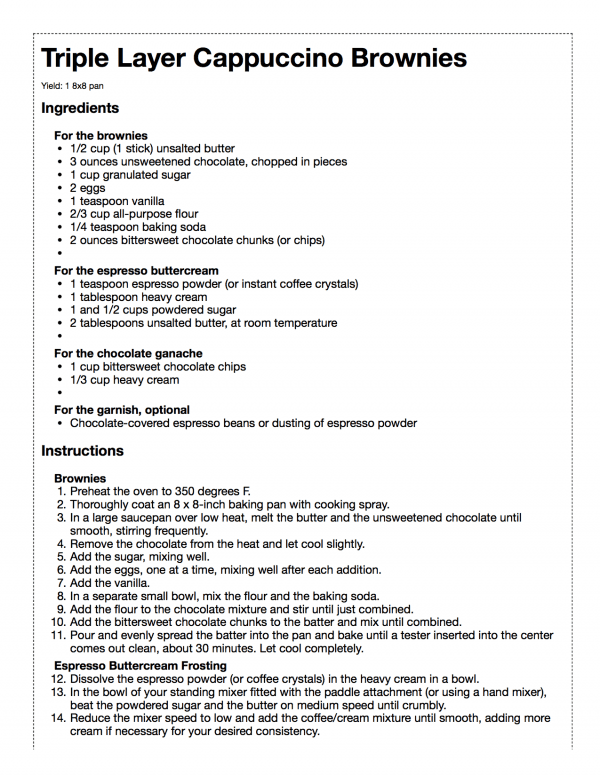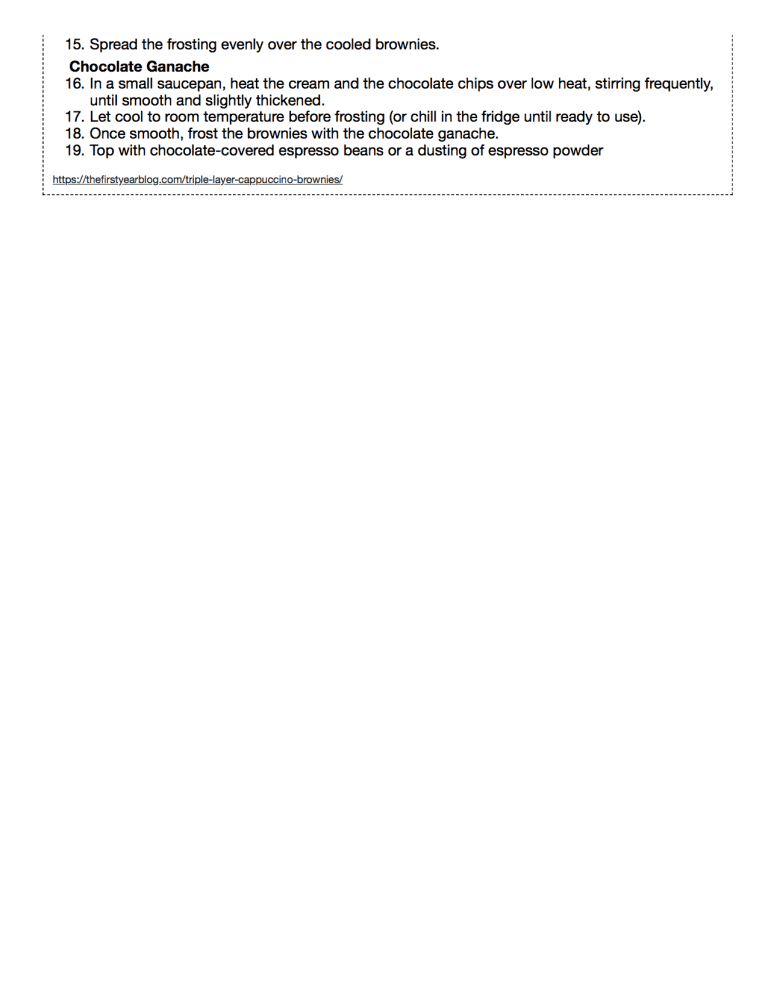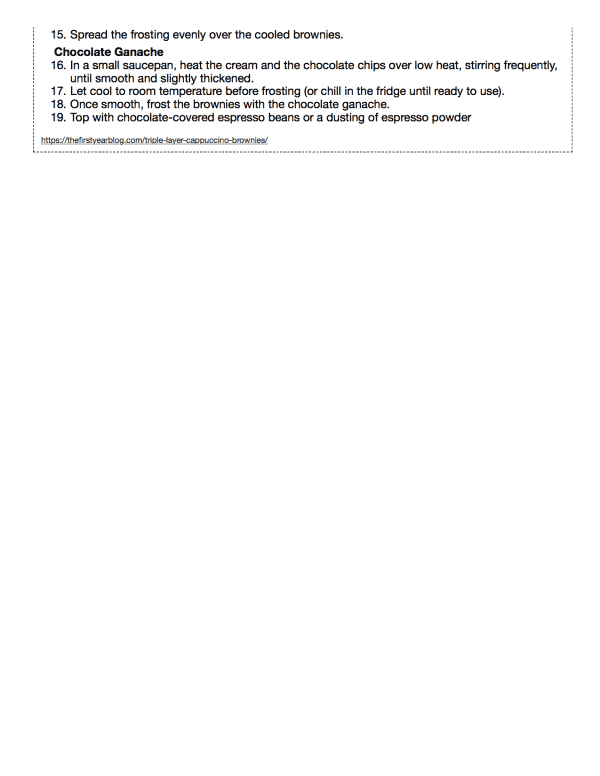 Recipe adapted from The Curvy Carrot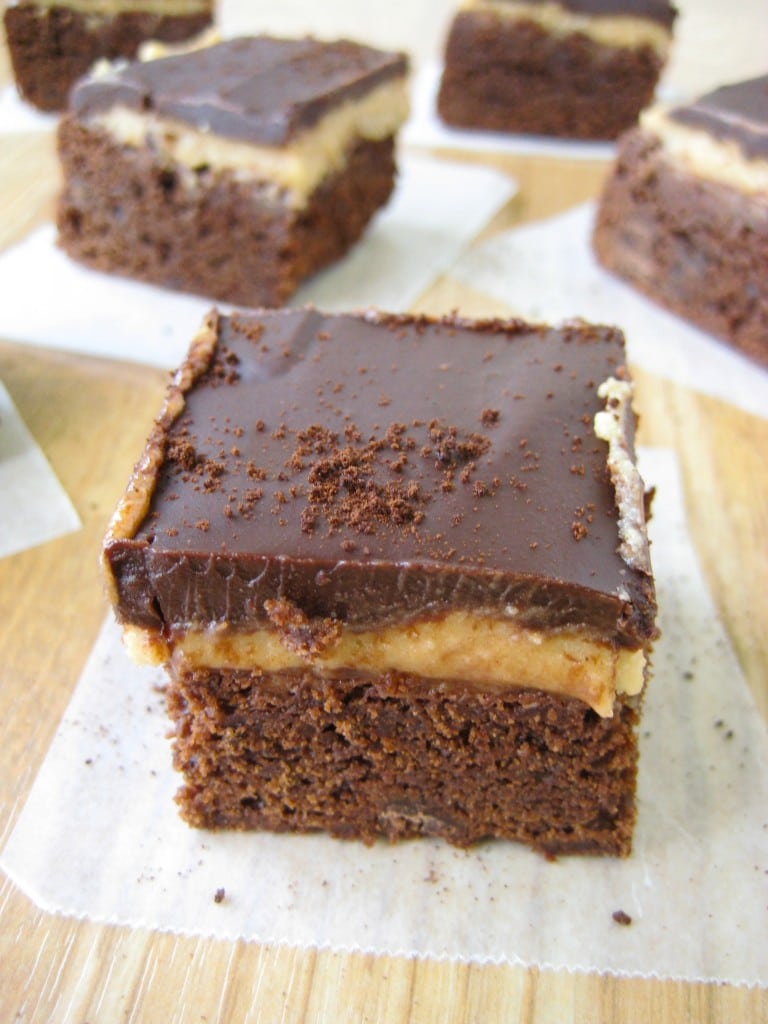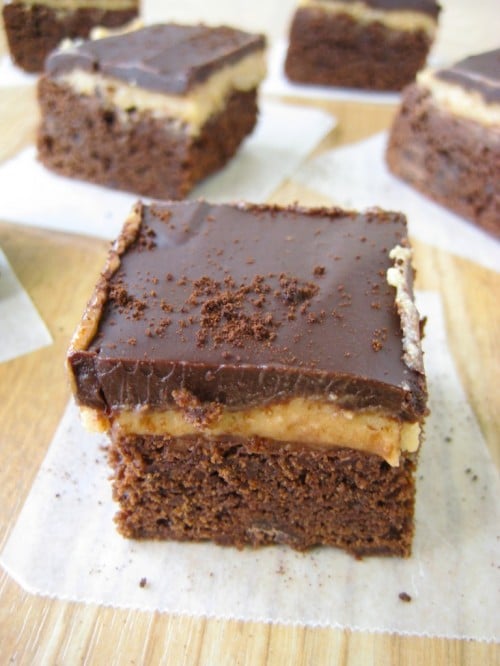 It's best to keep these bad boys in the fridge.
Mmmmm, I am definitely craving coffee right now