Toasted Coconut Lemon Scones
TOASTED COCONUT LEMON SCONES – sweet lemon citrus scones with toasted coconut mixed in! These are some of the BEST scones I've ever had!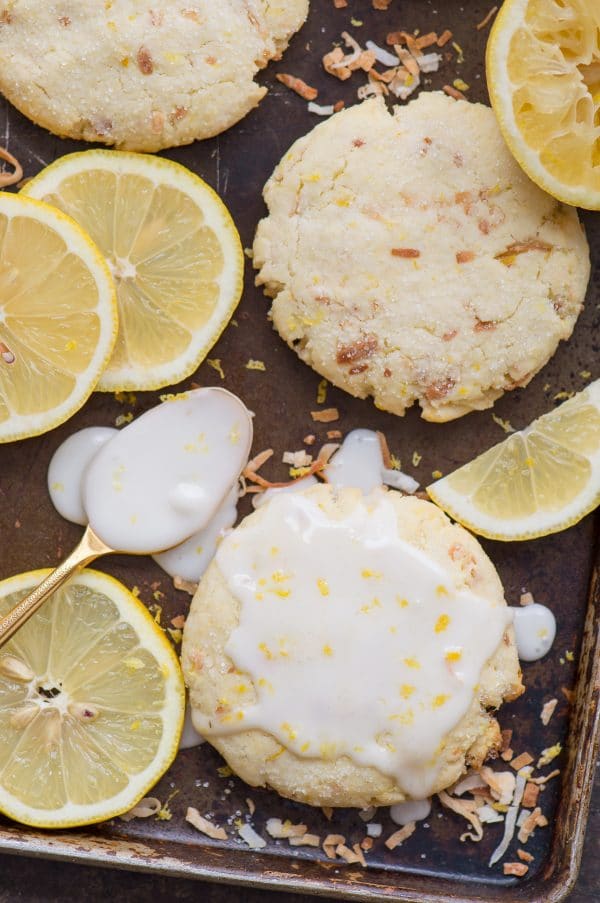 This recipe was originally published June 2014. It was updated January 2017 with new photos!
I never really thought this would happen.. I thought I was a chocolate lover through and through. But I am so in love with citrus flavors.
Maybe it's because I am becoming more mature.. eekk I'm about to turn 25 next month.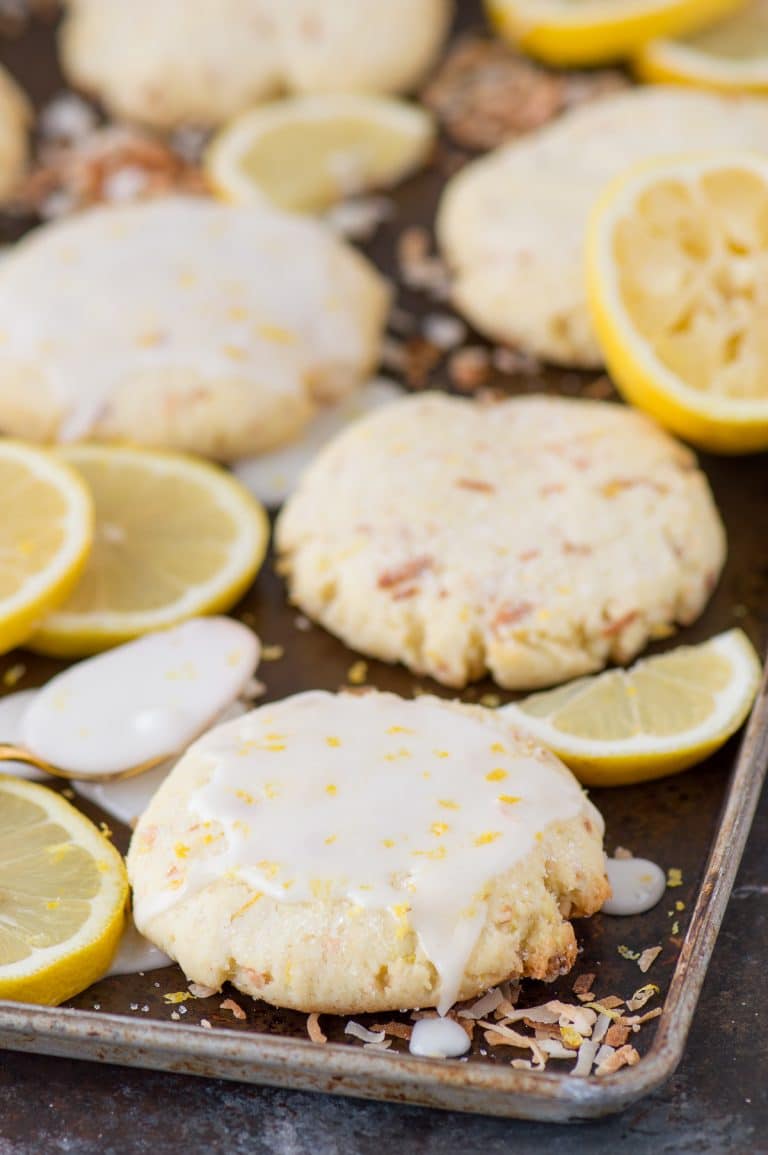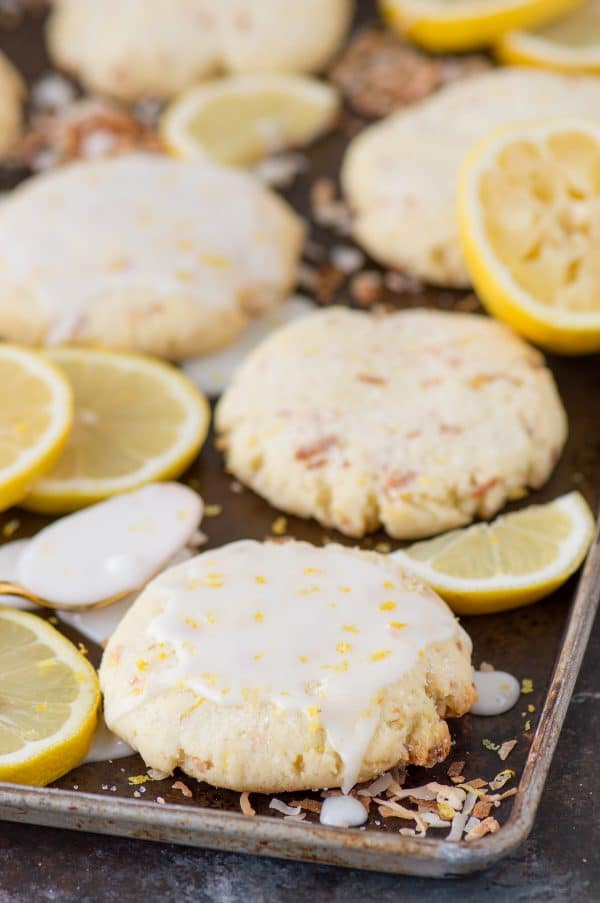 Growing up I remember my mom saying "Maybe you're not old enough" if we didn't like certain foods when we were younger. Maybe she's right, my palate is changing because I am finally "old enough".
For example, last week I shared our recipe for Out of the Pan Triple Berry Pie. And now I can't get enough of that pie… I didn't even like berry pie before that pie came into my life.
I must be going through some quarter century tastebud crisis.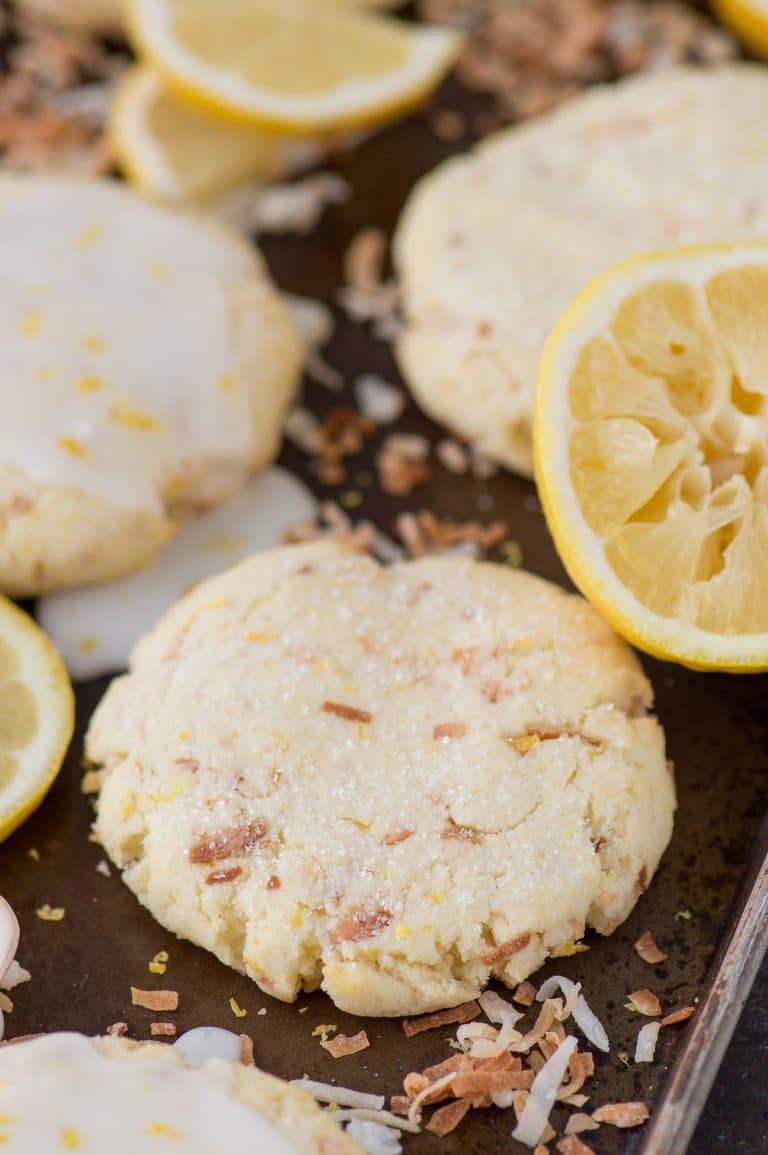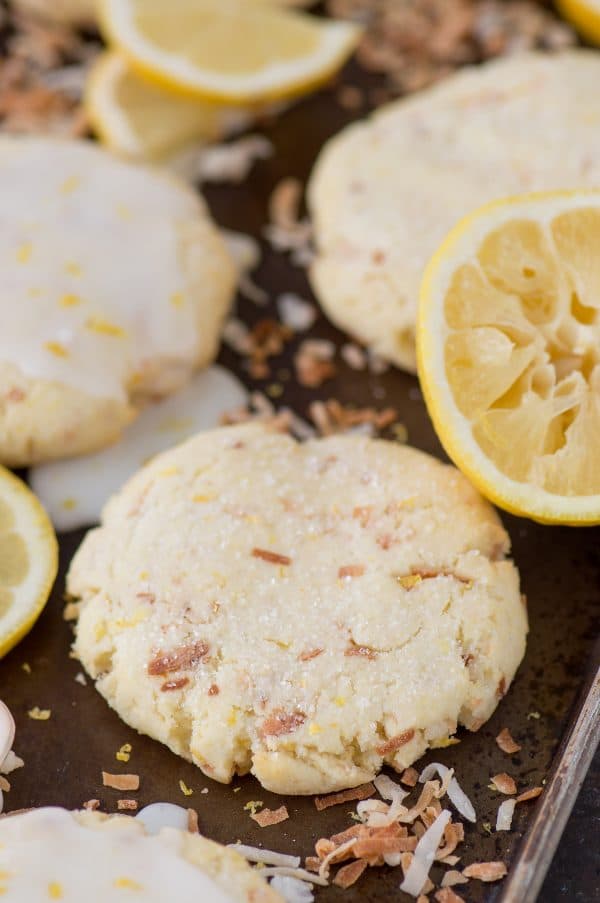 If I start liking nutella or cottage cheese, please advise me to see a doctor, because I might have some underlying condition that is causing me to like icky foods. (Sorry nutella lovers!)
I've also developed a keen taste for toasted coconut. If my recipe calls for 1/2 cup toasted coconut, I'll make 1 cup so I can eat the other half. It is so good.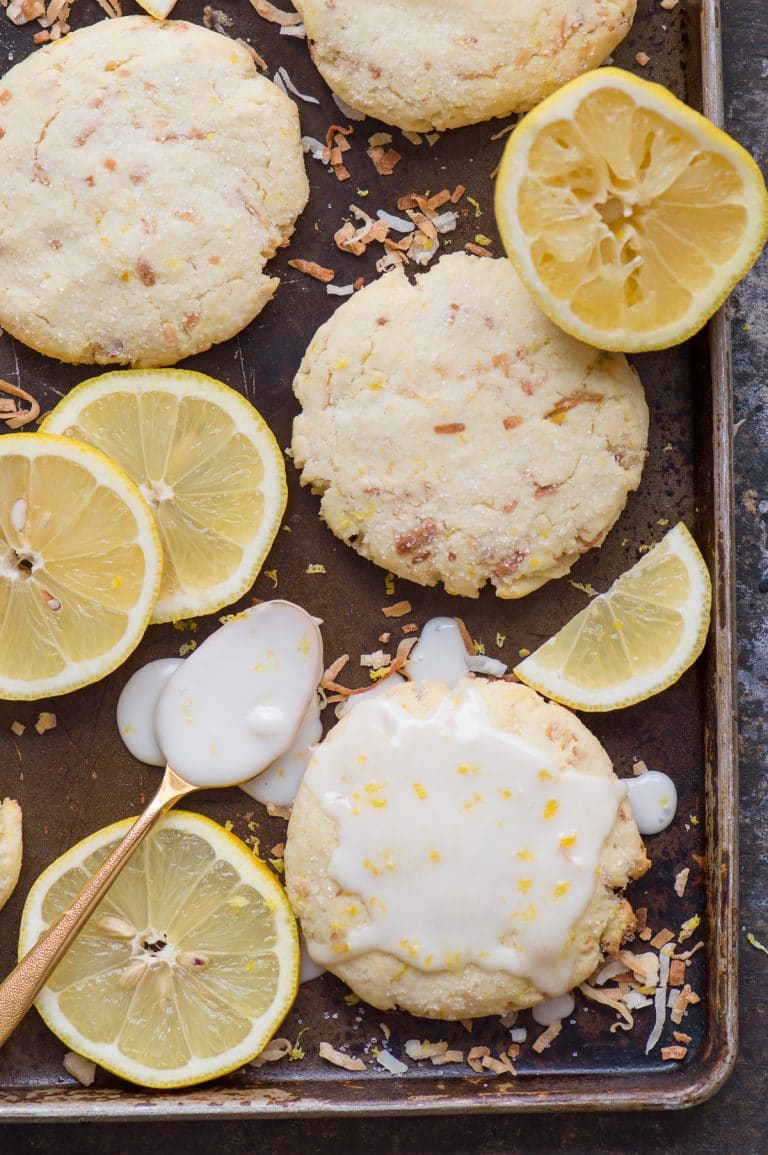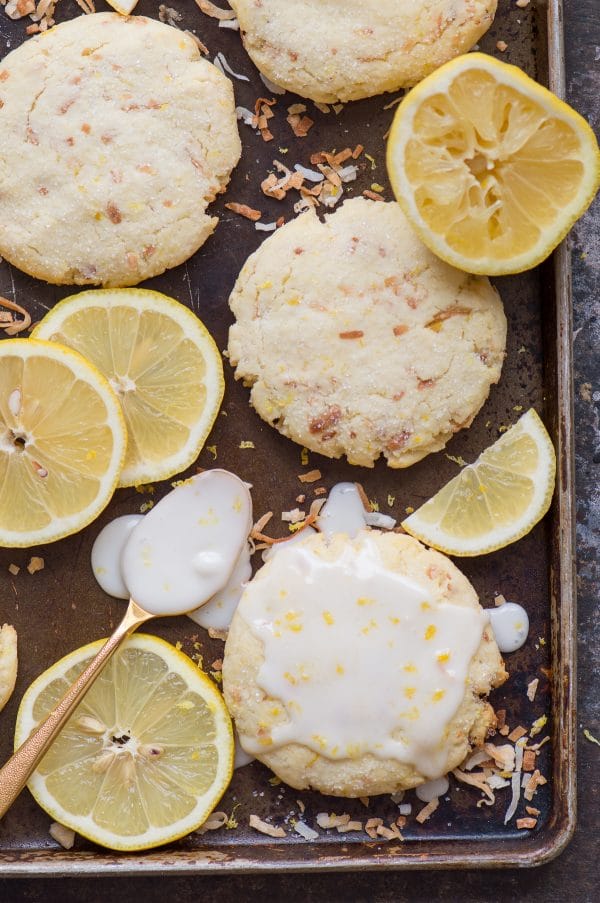 So there's a few ways to make scones – there's the traditional triangle scones that you can make by hand or in a scone pan and there's the circle scone, which I thought was kind of weird at first because I was so used to the triangle scone, but I think circle scones are faster to make!
Once the dough was prepared, I used a large cookie scoop to scoop up batter, formed it into a ball and then smashed it so it was flatter.
I sprinkled my scones with sanding sugar before putting them in the oven so they have that bakery style sugar on top once baked!
Of course I added a lemon glaze to each scone. Lemon glaze is the best. I weirdly love when the glaze hardens and cracks once you take a bite.
I have made these lemon scones MANY times!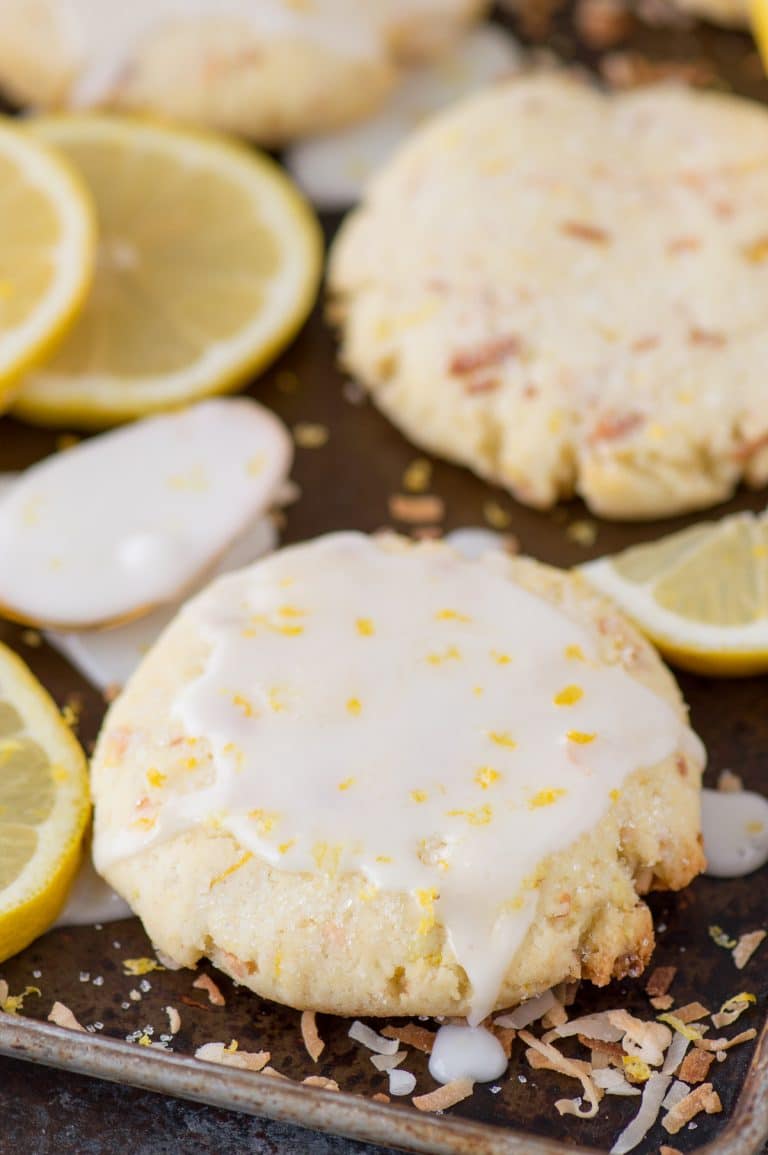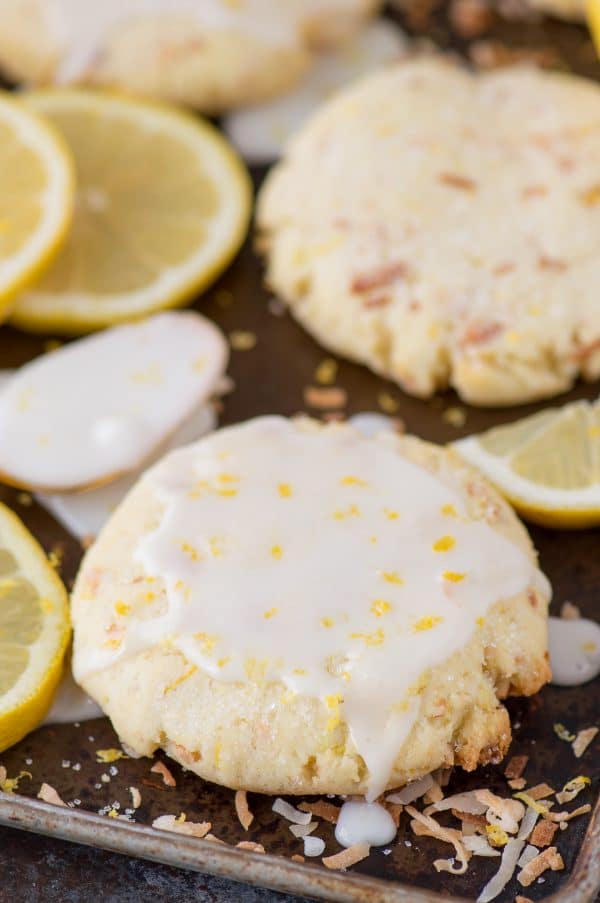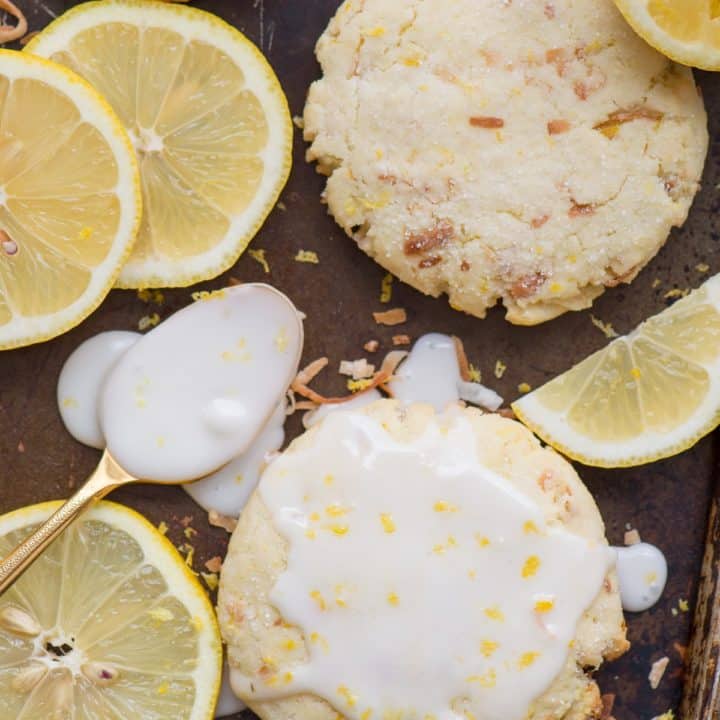 Toasted Coconut Lemon Scones
Yield: 6-8 scones
Additional Time: 45 minutes
Total Time: 45 minutes
TOASTED COCONUT LEMON SCONES - sweet lemon citrus scones with toasted coconut mixed in! These are some of the BEST scones I've ever had!
Ingredients
1/4 cup sugar
1 tbsp lemon zest
1 & 1/2 cups flour
1/2 tbsp baking powder
1/4 tsp salt
4 tbsp butter, chopped
1 egg
6 tbsp heavy cream
1/4 cup oven toasted coconut (using shredded coconut) See directions below.
Lemon Glaze
1 cup powdered sugar
2 tbsp lemon juice
Instructions
Preheat the oven to 400 degrees F.
Combine the sugar and lemon zest in a bowl. Use a spoon to press the zest into the sugar.
Add the flour, baking powder and salt to the lemon zest and sugar.
Using your fingers, cut in the butter into crumbly. Mix the egg and heavy cream in a separate bowl, then add to the dry ingredients and combine. Add in the toasted coconut, mix until combined.
Use your hands to form rounded scones, dividing the dough into equal sized scones (you can also use a cookie scoop to equally proportion the dough). Place the scones on a silicone lined baking sheet and bake for 10-12 minutes or until the scones are slightly golden. Remove from the oven and allow them to cool.
Combine the powdered sugar and lemon juice in a small mixing bowl. Mix until well combined. Add more lemon juice if too thick or more powdered sugar if it's too runny. Spoon glaze on top of each scone.
How to toast coconut
Place the shredded coconut on a baking sheet, bake at 325 degrees F for 4-6 minutes, stirring to prevent burning. Coconut can burn easily, so keep an eye on it. Remove the pan from the oven, let it cool for 5 minutes. Use your fingers to break the coconut into smaller pieces.