Want our top 10 essential dessert recipes?
Get our favorite classic recipes in your inbox! It's 100% free, but we might make you hungry!
Toasted Coconut Chocolate Chip Scones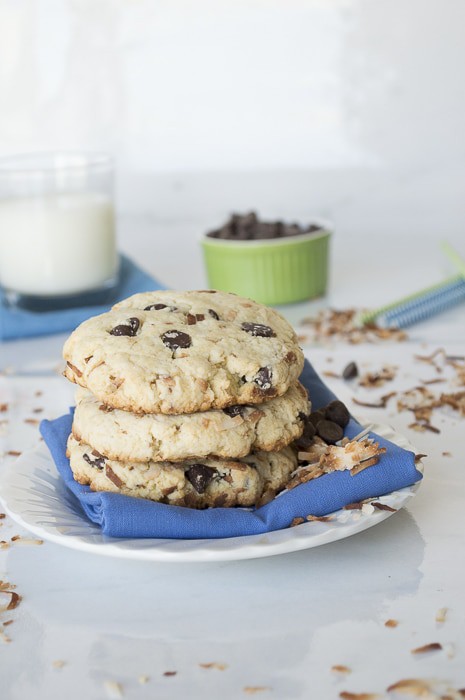 I could probably eat toasted coconut by the spoonful.
And I have most certainly eaten chocolate chips by the handful.
So let's just combine the two into rounded toasted coconut chocolate chip scones.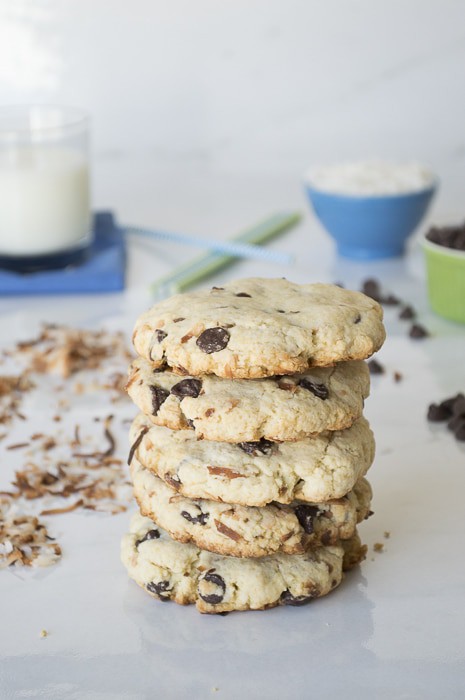 My afternoon snack for the whole week has just been planned.
Grab a cup of coffee or chocolate milk and let's get baking.
But a word of caution, don't relax too much because you only want to toast your coconut, not burn it :)
Toasted Coconut Chocolate Chip Scones
Ingredients
1/4 cup sugar
1 & 1/2 cups flour
1/2 tbsp baking powder
1/4 tsp salt
4 tbsp butter, chopped
1/4 tsp coconut extract
1 egg
6 tbsp heavy cream
1/4 cup oven toasted coconut
1/3 cup chocolate chips
Instructions
Preheat the oven to 400 degrees F.
Combine the sugar, flour, baking powder and salt.
Using your fingers, cut in the butter into crumbly.
Mix the egg, heavy cream, and coconut extract in a separate bowl, then add to the dry ingredients and combine.
Add in the toasted coconut and chocolate chips, mix until combined.
Use your hands to form rounded scones, dividing the dough into equal sized scones.
Place the scones on a baking sheet with a silpat and bake for 10-12 minutes or until the scones are slightly browning.

How to toast coconut

Place the shredded coconut on a baking sheet, bake at 325 degrees F for 4-6 minutes, stirring to prevent burning. Coconut can burn easily, so keep an eye on it. Remove the pan from the oven, let it cool for 5 minutes. Use your fingers to break the coconut into smaller pieces.
https://thefirstyearblog.com/toasted-coconut-chocolate-chip-scones/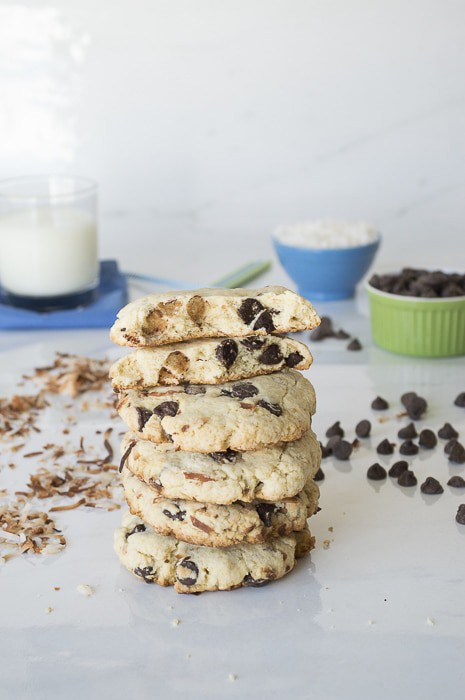 I won't blame you if you hide these from your family.