Want our top 10 essential dessert recipes?
Get our favorite classic recipes in your inbox! It's 100% free, but we might make you hungry!
The best throw pillows to buy on Amazon
The best throw pillows to buy on Amazon!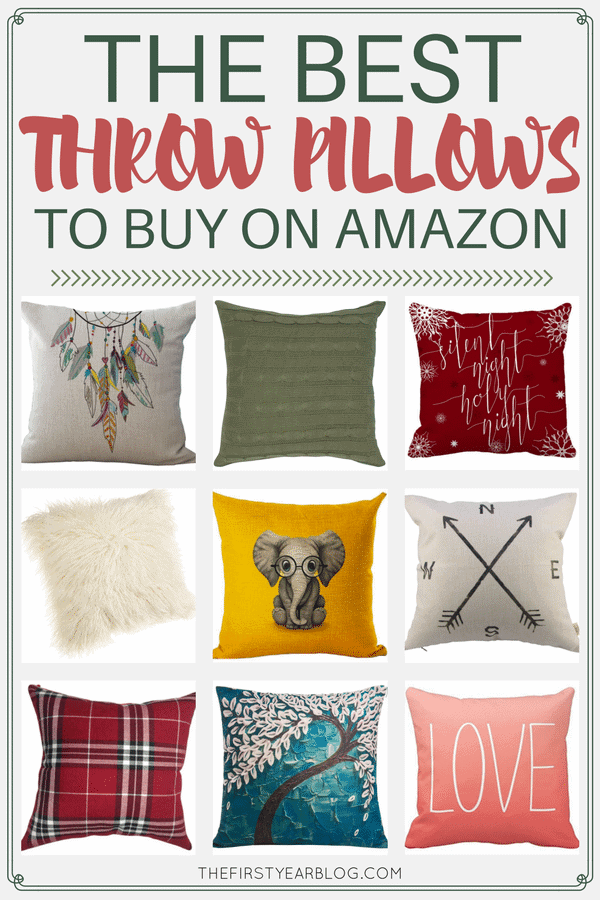 What did we do before Amazon?
We actually had to get in the car, drive to the store (or stores) to hunt down the item we were looking for!
Because we love Amazon and I bet you do too, we rounded up our favorite throw pillows that you can buy on Amazon!

1. Dream Catcher Pillow Cover with zipper | 2. Cable Knit Sweater Pillow (comes in tons of colors!) | 3. Silent Night, Holy Night Pillow

4. Mongolian Faux Fur Pillow | 5. Elephant with glasses pillow (tons of animals to choose from!) |6. Vintage Compass Pillow

7. Scottish Tartan Plaid Pillow | 8. Gorgeous Oil Painting Pillow (looks like an oil painting, but it's a print!) | 9. Pink Ombre LOVE pillow

10. Deer Linen Pillow | 11. Color Swatch Pillow | 12. Triangle Up Pillow

13. Compass Pillow | 14. Blue Map Pillow | 15. Feather Pillow
See more amazon gift guides. This post contains affiliate links.