Want our top 10 essential dessert recipes?
Get our favorite classic recipes in your inbox! It's 100% free, but we might make you hungry!
The best table lamps to buy on Amazon
The best table lamps to buy on Amazon for under $200!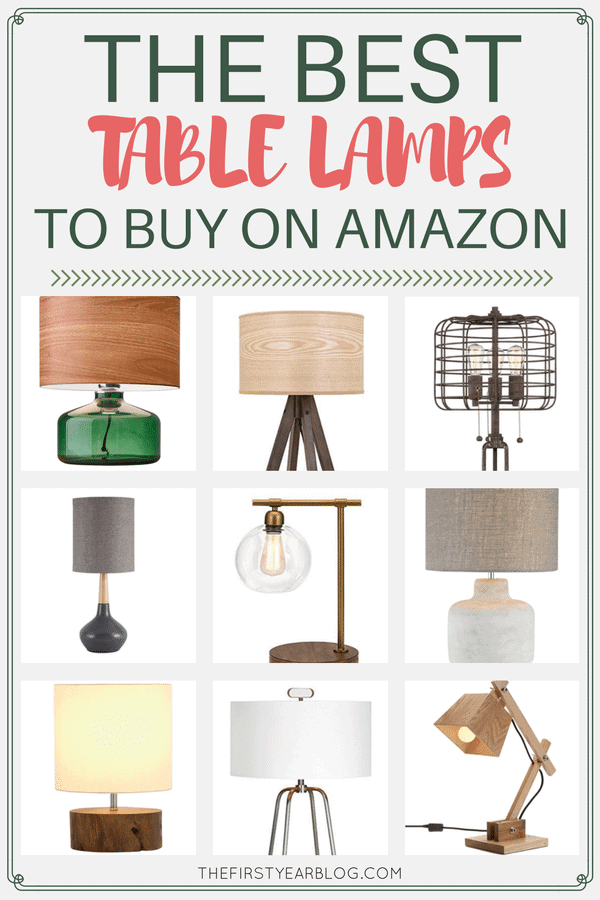 What did we do before Amazon?
WE ACTUALLY HAD TO GET IN THE CAR, DRIVE TO THE STORE (OR STORES) TO HUNT DOWN THE ITEM WE WERE LOOKING FOR!
Because we love Amazon and I bet you do too, we rounded up our favorite table lamps that you can buy on Amazon – hello, shopping from your couch!!!


1. Wood Mahogany Log Lamp | 2. Sleek Gray Lamp (set of 2) | 3. Tall Jade Green Lamp


4. Short Polished Concrete Lamp | 5. Handmade Wooden Reading Lamp | 6. Walnut Table Lamp


7. Simple Satin Nickel Lamp | 8. Glass Ball and Wood Lamp | 9. Tripod Wood Lamp


10. 4 Leg Wood Lamp | 11. Short Jade Green Lamp | 12. Tall Polished Concrete Lamp


13. Industrial Cage Lamp | 14. Geometric Wooden Lamp | 15. Black Metal Lamp
See more amazon gift guides. This post contains affiliate links.