Tex Mex Frito Salad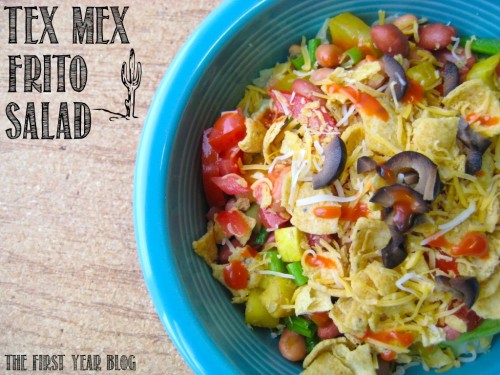 It's salad season! In the beginning of summer, salad always sounds so good and refreshing. But.. it can get old. So I've been looking for new salad recipes that offer more than just lettuce! Voilà, Tex Mex Frito Salad!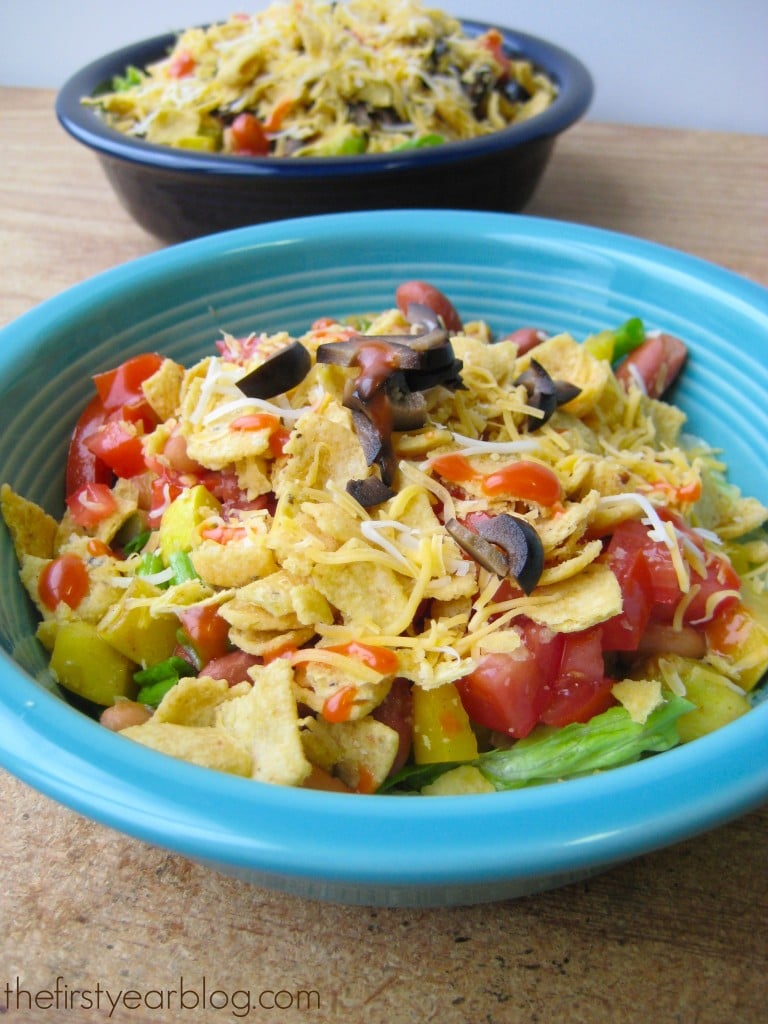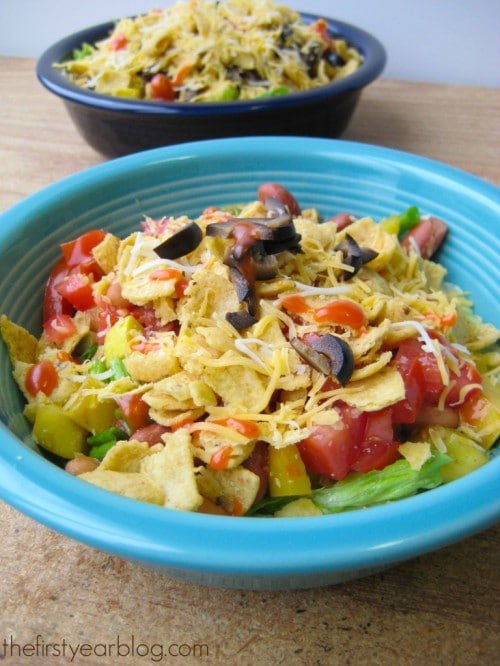 Ingredients
1 (14.5 oz) can red kidney beans, rinsed and drained
1 (14.5 oz) can pinto beans, rinsed and drained
Handful of grape tomatoes or regular tomatoes, halved or quartered depending on their size
Chopped olives
1 pepper (your choice), diced
4 green onions, diced
1 cup celery, chopped
1 head of lettuce (or mixture of lettuce, spinach, kale)
Catalina Dressing (Kraft)
Shredded Cheese
Fritos or Chili Cheese Fritos
Instructions
Rinse and drain the beans.
Wash and tear the lettuce.
Chop tomatoes, pepper, olives, green onion and celery.
Combine the vegetables, beans and lettuce in a bowl.
Before serving, mix in the cheese, dressing, and top with crushed fritos to prevent from becoming soggy.
https://thefirstyearblog.com/tex-mex-frito-salad/
Source: Real Mom Kitchen

A salad with a lot of ummph and flavor!
Attention bloggers!: Kendra from Kreative Creationz, Shauna from The Best Blog Recipes and I are teaming up to bring you a social media party starting this Monday June 3rd!
And the best part? We'll be having lots of giveaways! If you are an etsy shop owner or produce and sell goods through your blog, we want to partner with you for a giveaway! Get in contact with us as soon as possible, as we are already filled up through August!
Get excited because #LetsMingle Monday is starting Monday June 3rd!