Want our top 10 essential dessert recipes?
Get our favorite classic recipes in your inbox! It's 100% free, but we might make you hungry!
Sweet Potato Raisin Pecan Cookies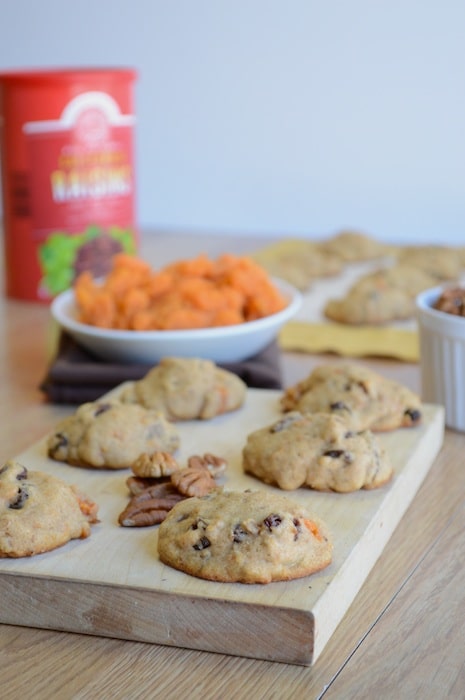 This cookie has Thanksgiving written all over it. Its a mash up between pecan pie and sweet potato pie.
Of course, if we're talking about thanksgiving pies, I would prefer mine to be covered in chocolate.
Now that my brain is thinking about chocolate, I bet swapping the raisins out for chocolate chips would be phenomenal in this recipe. I'll have to remember that for next time.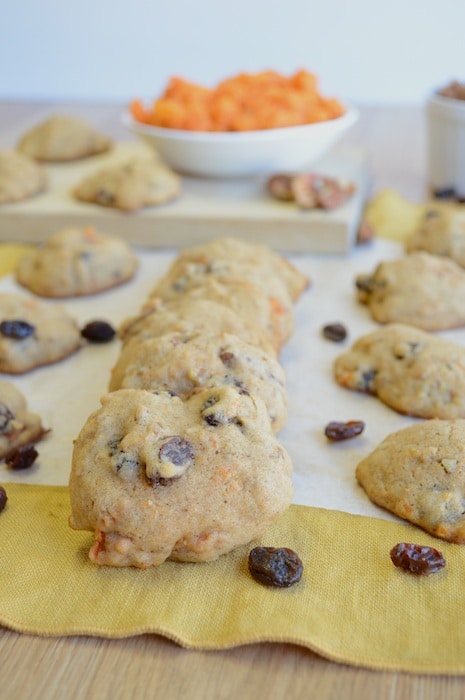 Since sweet potatoes are naturally sweet, I have a hard time convincing my body to eat them for dinner. So, save them for dessert and pow – sweet potato raisin pecan cookies are created.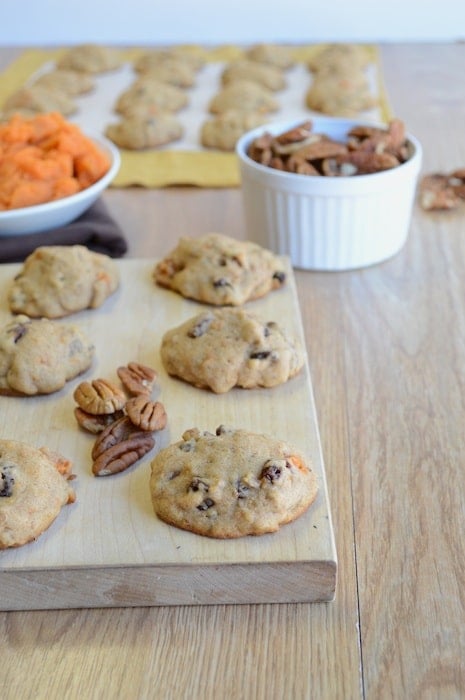 As I was making this recipe and now preparing this post, I've caught myself saying "pee-can" instead of "pick-ahn". Oh goodness, I move 'south' (aka – further south than Minnesota) and now I am a southern belle or something.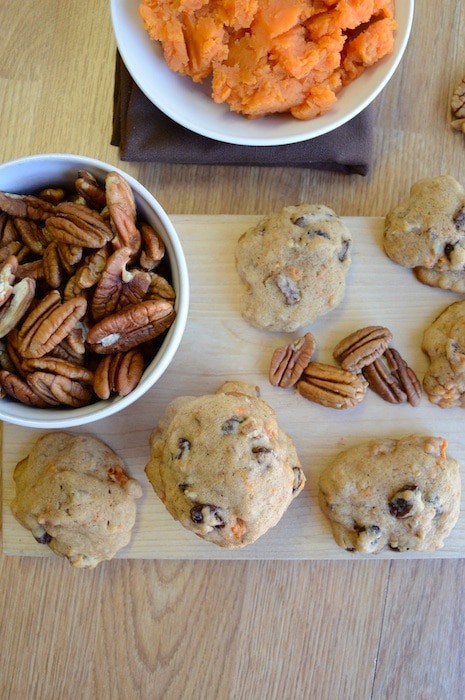 A doctoral student did some research on the different dialects of "pecan" – what do you say?
"pee-KAHN"
"pick-AHN"
"PEE-can"
"PEE-kahn"
Ha, kind of silly.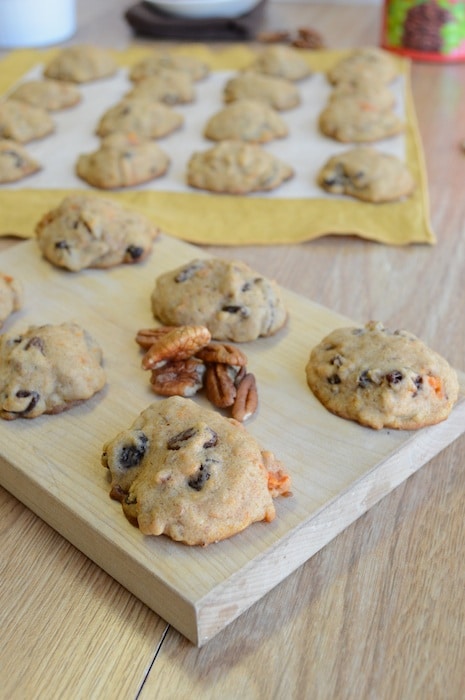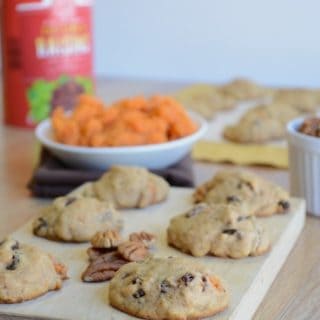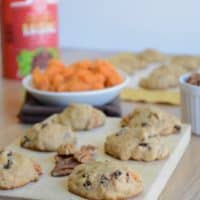 Sweet Potato Raisin Pecan Cookies
Yield: about 2 dozen

Additional Time: 25 minutes

Total Time: 25 minutes
Ingredients
1/2 cup butter, softened (1 stick)
1/2 cup sugar
1 egg
1/2 cup mashed sweet potato
1/2 tsp vanilla extract
1 cup flour
1/2 tsp baking powder
1/2 tsp cinnamon
1/4 tsp baking soda
1/4 tsp salt
1/4 tsp ground allspice
1/2 cup chopped pecans
1/2 cup raisins
Instructions
Preheat the oven to 375 degrees F.
In a large bowl, cream the butter and sugar until light and fluffy.
Beat in the egg, sweet potato and vanilla.
In a separate bowl, combine the flour, baking powder, cinnamon, baking soda, salt and allspice. Gradually add the dry ingredients to the creamed mixture and mix well.
Fold in the pecans and raisins.
Drop by tablespoonfuls about 1 inch apart onto greased baking sheets.
Bake for 10-12 minutes or until edges begin to brown.
Cool for 1 minute before removing to wire racks.
Look at all of those healthy ingredients – these could easily become breakfast cookies, right?!