Want our top 10 essential dessert recipes?
Get our favorite classic recipes in your inbox! It's 100% free, but we might make you hungry!
Summer Vegetable Carpaccio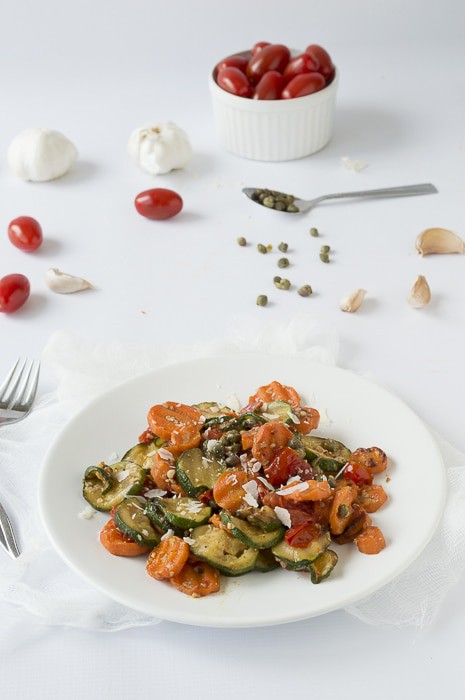 Summer time is all about watermelon, homemade popsicles, getting sunburnt and local fresh vegetables.
So which is your favorite? I do like to enjoy a nice, juicy piece of watermelon from time to time and homemade popsicles are a big thing in my house. And I am avoiding the sunburn by avidly applying SPF 50 every 45 minutes. So what about the fresh vegetables? I LOVE them.
Unfortunately, I don't feel like I have a green thumb, so I'll leave that job to the experts.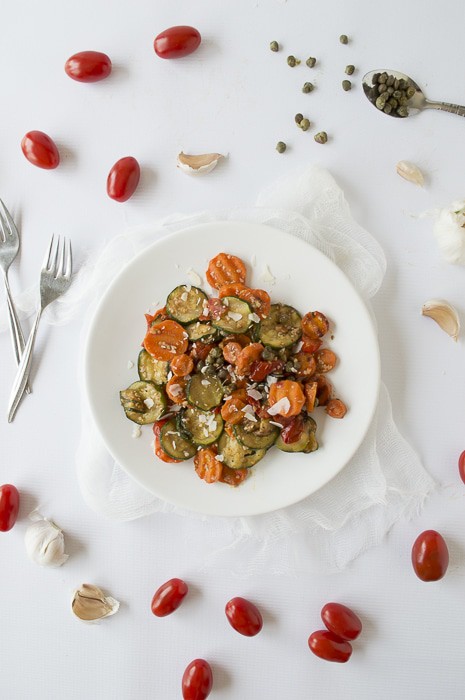 Our new favorite way to cook up summer vegetables is to make a summer vegetable carpaccio. If you're like me you're thinking "what is a a carpaccio?"
Don't worry, I'm really not fancy, and I promise I won't start making braised leeks or vegan charcuterie – especially because I don't know what they are and only discovered them from googling "fancy dishes." But it never hurts to learn something new! Traditionally carpaccio is a dish of thinly sliced raw meat. Yum, sounds delicious… just kidding. If you're into that kind of food, maybe you can teach me how to acquire the palate for it.
So this summer vegetable carpaccio is made up of thinly sliced summer vegetables. And by golly, this might just be the best vegetable dish I've ever tasted.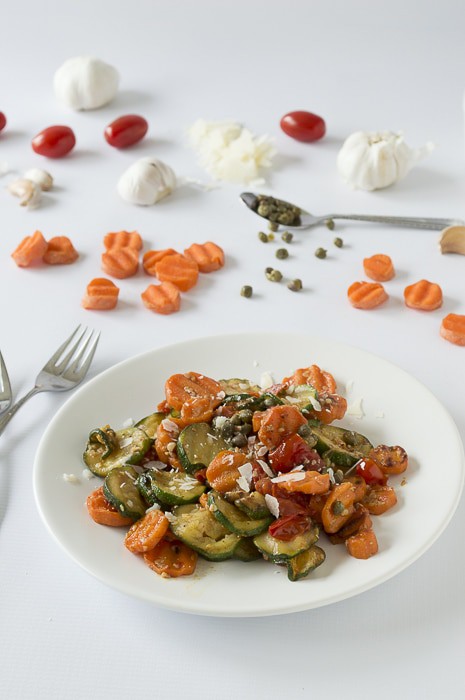 Don't forget, you can save our recipes to your Recipe Box and create meal plans by clicking "Save Recipe."

Summer Vegetable Carpaccio
Ingredients
2 zucchinis
3 carrots
1/2 to 1 cup cherry tomatoes, halved
2 tbsp canola oil
1 garlic clover, minced
1/2 tbsp capers
squirt of lemon juice
salt and pepper, to taste
parmesan cheese to top, shredded or shaved
Instructions
Wash and trim the zucchini and slice thinly at an angel. Peel and thinly slice the carrots at an angel. Heat the canola oil in a skillet and sauté the carrots and zucchini until almost soft, adding in the tomatoes before the vegetables are soft.
Add the garlic and sauté for an additional minute.
Remove from the heat and transfer the vegetables to a paper towel to remove the excess oil. Transfer the vegetables to a bowl and mix in the capers, lemon juice, and salt & pepper. Top with shredded or shaved parmesan cheese.
Serve and enjoy.
Recipe adapted from 500 Salads by Susannah Blake
https://thefirstyearblog.com/summer-vegetable-carpaccio/
After you sauté the veggies and add in some capers, lemon juice, and parmesan cheese – something wonderful happens. It's like the vegetables turn into candy. Even Ryan commented on how deliciously addicting they become. Instead of picking m&ms from the candy bowl, we were going back for seconds and thirds of the vegetables. So all around this dish is a winner!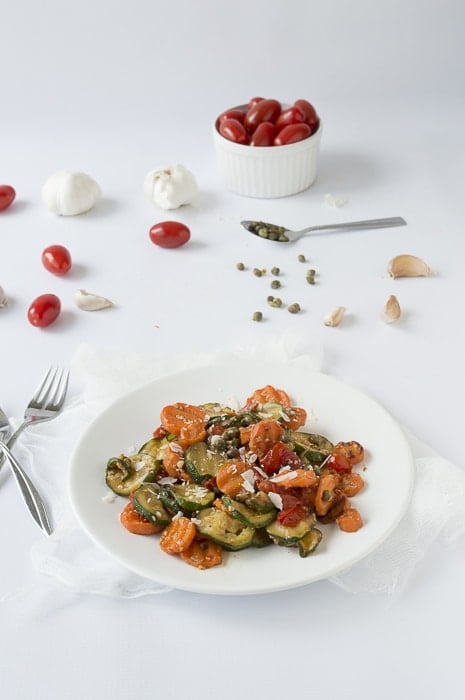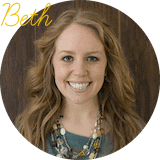 Similar recipes: Carrot Salad with Pearl Onions and Parsley and Quinoa and Bell Pepper Salad with Rosemary