Strawberry Chiffon Squares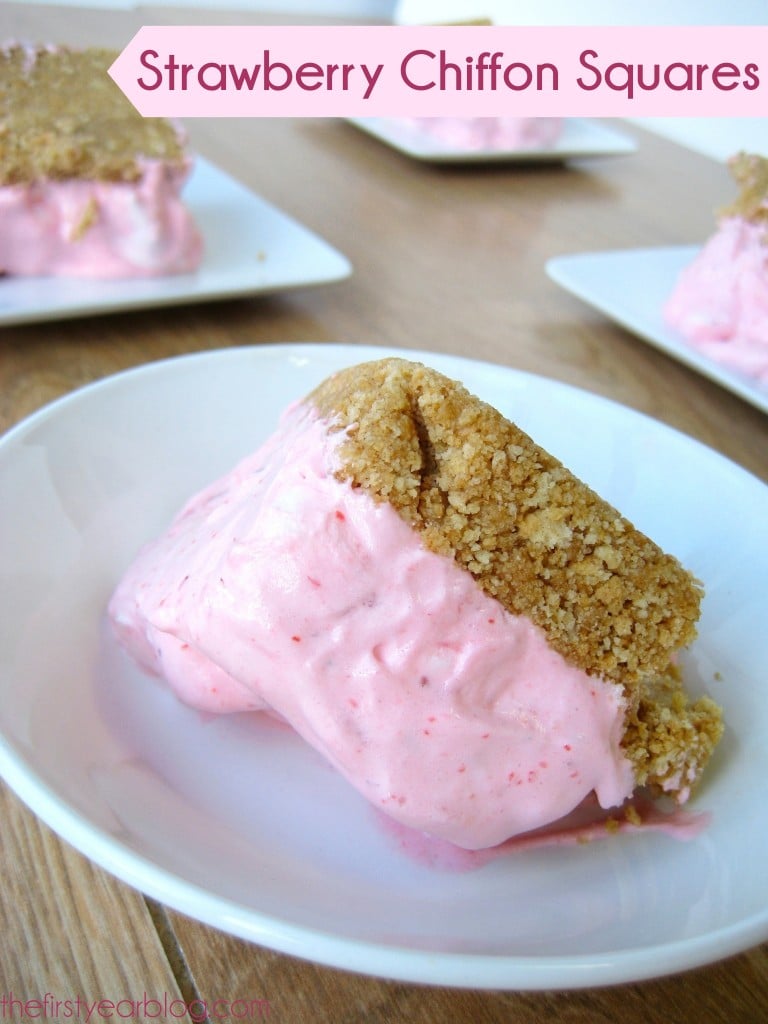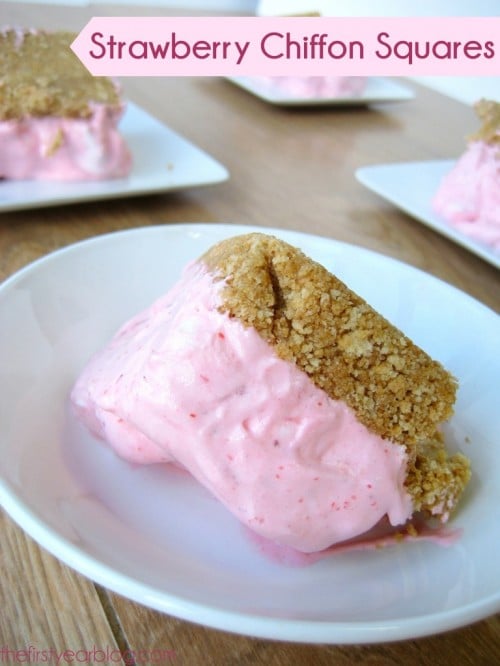 These Strawberry Chiffon Squares are melt in your mouth delicious, especially now that's it's mid-summer! Speaking of summer, this is our first summer in Illinois and it seems really hot and humid. No lakes to cool off in, unlike Minnesota. But because there aren't lakes where we live, there aren't a ton of mosquitoes.
Thanks to everyone who entered my birthday giveaway last week and helped celebrate my birthday!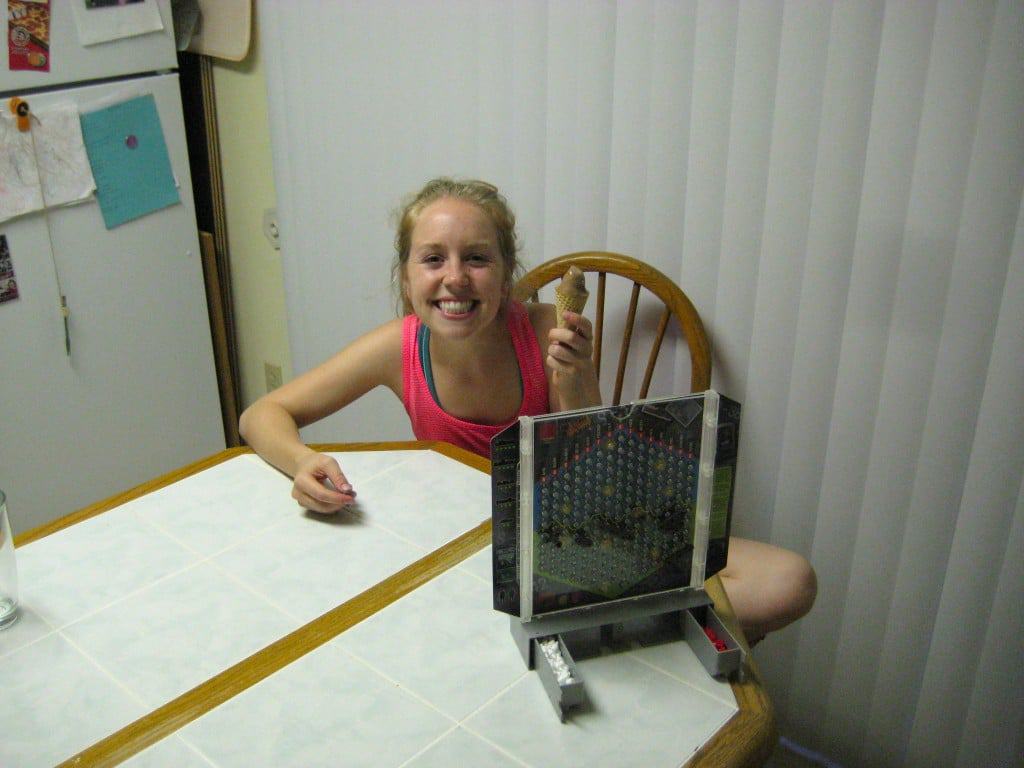 We had fun celebrating all week – Ryan snapped a picture while we were playing battleship and enjoying gluten free ice cream cones.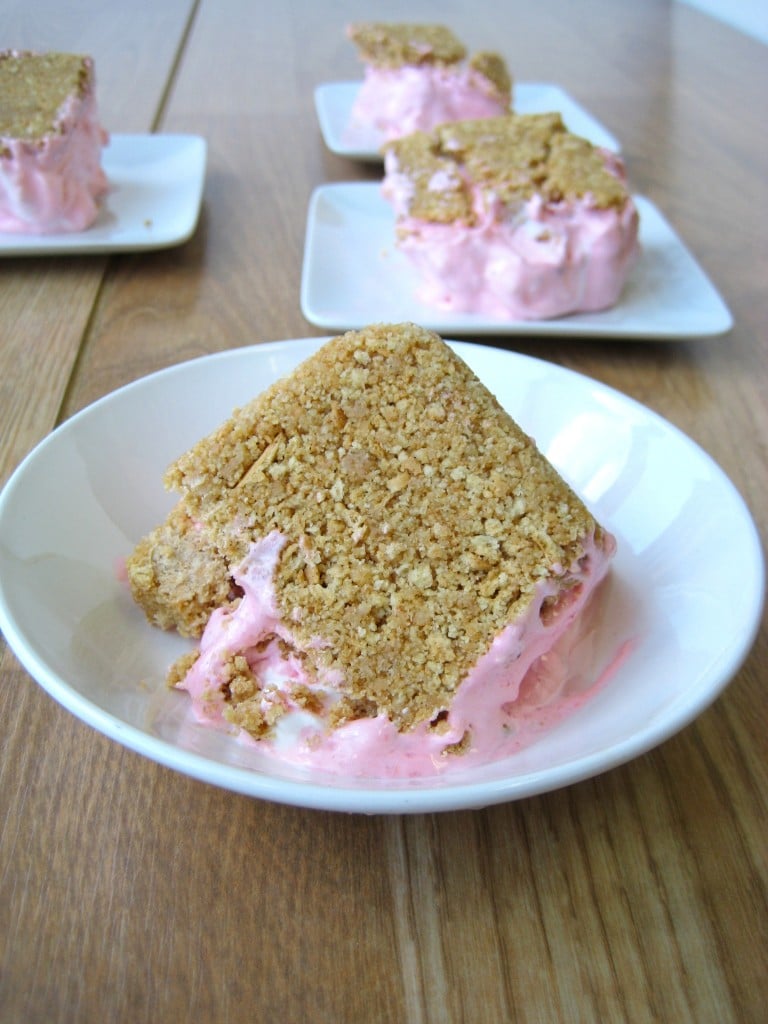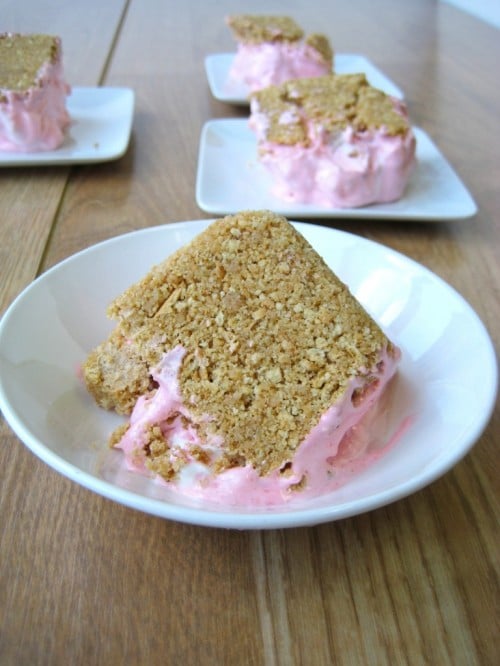 Strawberry Chiffon Squares
Ingredients
Bottom

3/4 cup melted butter
3 cups graham cracker crumbs

Top

2 small packages strawberry jello
1 can sweetened condensed milk
1, 16 oz tub frozen strawberries in syrup, chopped small
1/4 cup lemon juice
3/4 cup boiling water
1 bag mini marshmallows
16oz Cool Whip
Instructions
Bottom

Combine well and press into the bottom of a lightly greased 9x13 inch baking pan.

Top

Combine boiling water and jello, stir until dissolved.
Add sweetened milk, lemon juice and strawberries, including the syrup to the jello.
Fold in marshmallows and Cool Whip.
Spread this mixture over the prepared base.
Keep in the freezer, as the can melt quickly.
https://thefirstyearblog.com/strawberry-chiffon-squares/
Recipe adapted from
Rock Recipes
.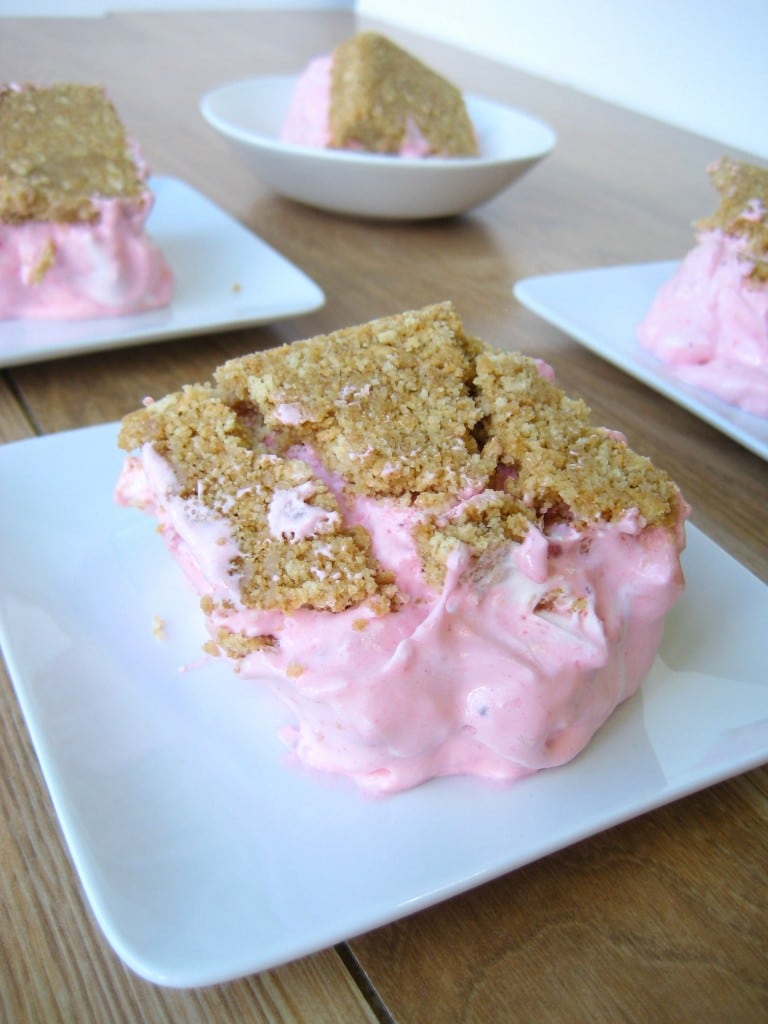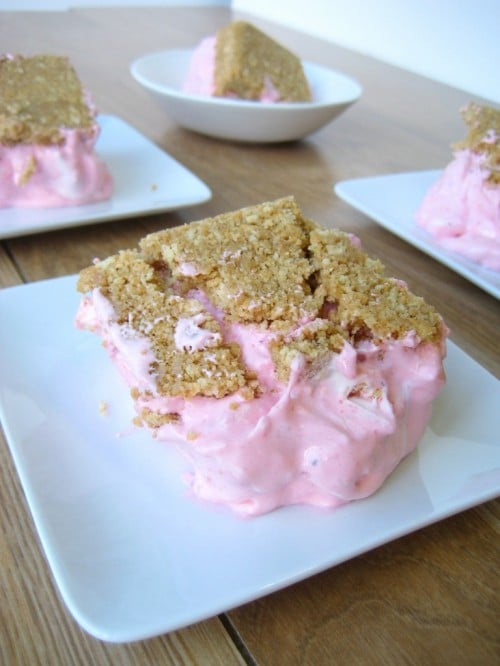 Note: Using 1 whole bag of mini marshmallows and 16oz of Cool Whip will make a lot of the top jello mixture. I haven't tried this yet, but next time I think I will use 1/2 or 3/4 bag of mini marshmallows and 1 8oz tub of Cool Whip.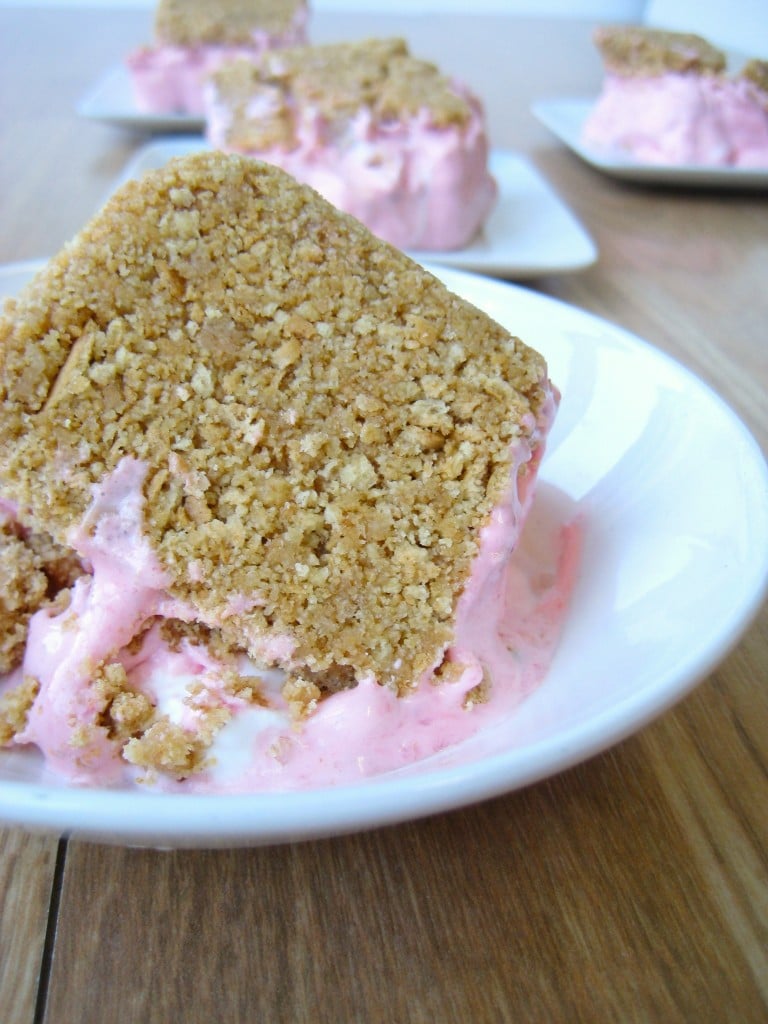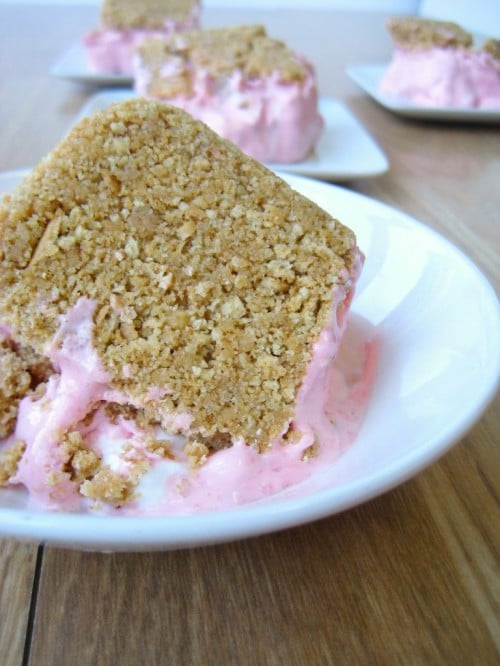 These strawberry chiffon squares ended up being served up-side down because the graham cracker bottom is slightly crumbly, but the rest is so good!

And aren't those corner pieces beautiful for photographing? Maybe that's the photographer/foodie geek coming out in me!