Spinach Pesto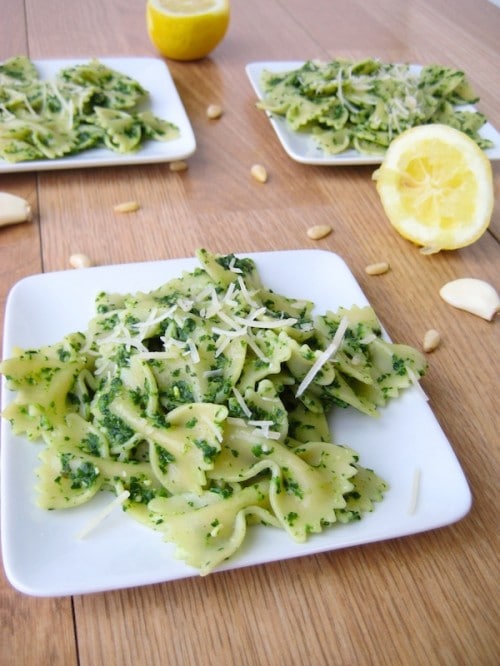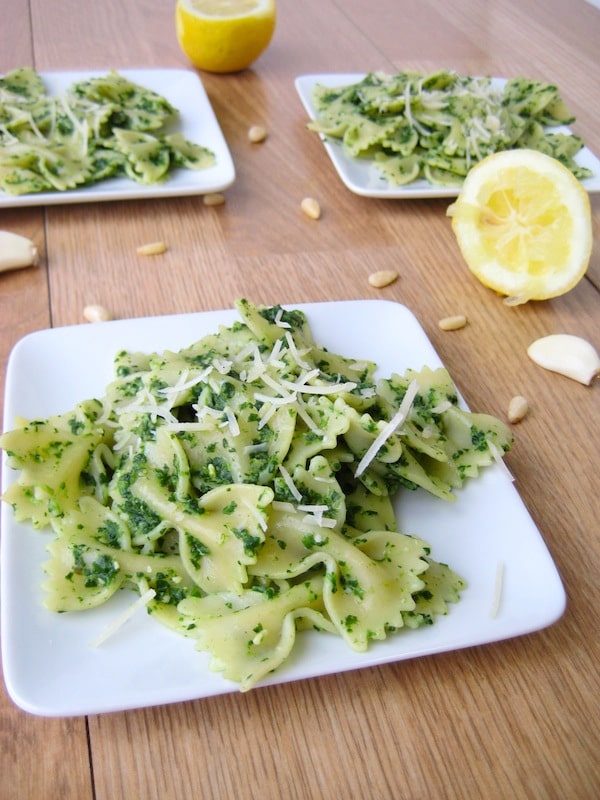 Spinach Pesto with Bowties – This is a delicious, healthy, super quick fix for dinner!
Something you should know, I am a sucker for bowtie pasta, it's just so cute. And the sad news is that I can't find gluten free bowtie pasta, so I buy regular gluten-filled bowties for Ryan and let him have all the fun. But this spinach pesto sauce could be paired with any type of pasta noodle.
When I say this is a super quick fix for dinner, I mean boil the pasta and while that's happening, blend the rest of the ingredients in a food processor (or blender, but food processors are pretty handy!).

Now that I am growing my own basil in my pallet garden (check out how I recycled an old shipping pallet into a garden wall here!) this recipe is super easy because it doesn't even need fresh spinach, it calls for frozen.
Oh yeah, and it calls for these guys – pine nuts!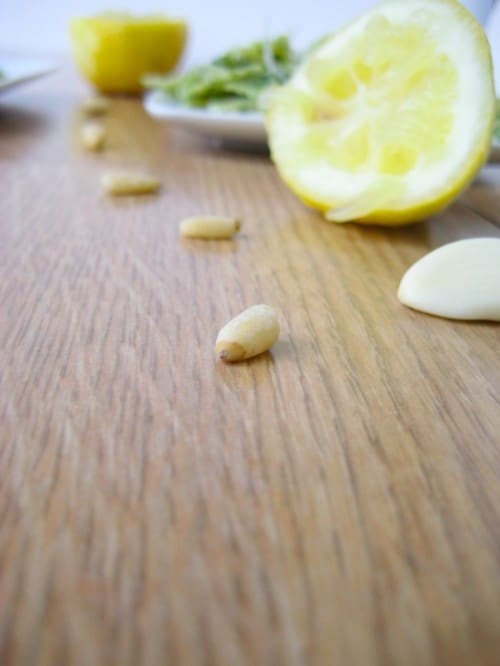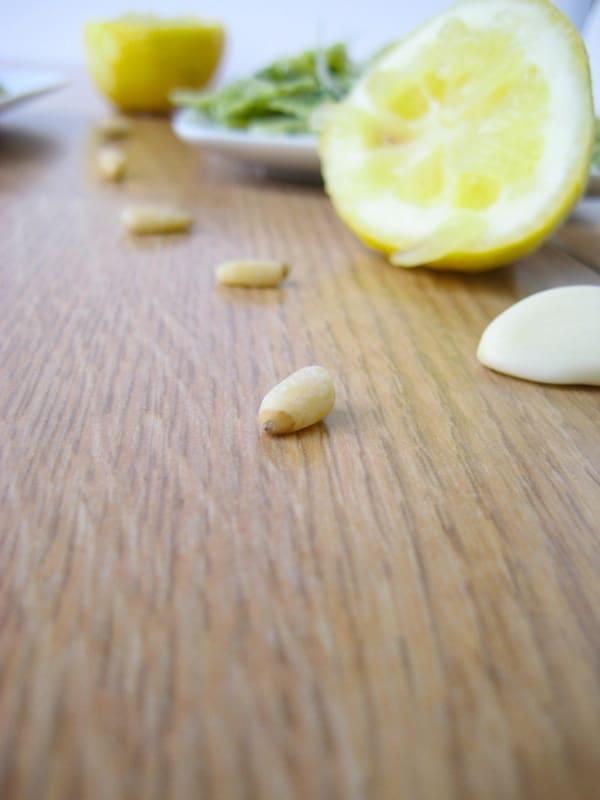 Ingredients
12 oz pasta
1 package, 10 oz frozen chopped spinach, thawed
1/3 cup grated parmesan cheese, plus more for garnish
2 tbsp pine nuts
2 garlic cloves, mined
1 tsp grated lemon zest
2 tbsp juice from lemon
1/4 cup olive oil
5-6 basil leaves
Instructions
Cook the pasta until al dente.
While the pasta is cooking, put thawed spinach, parmesan, pine nuts, garlic, lemon zest and lemon juice in a food processor.
Process until a paste forms.
While it's running, add the olive oil, process for 1 minute.
Drain the pasta and return to the same pot.
Add the spinach pesto sauce to the pasta, toss and serve with additional parmesan cheese.
https://thefirstyearblog.com/spinach-pesto/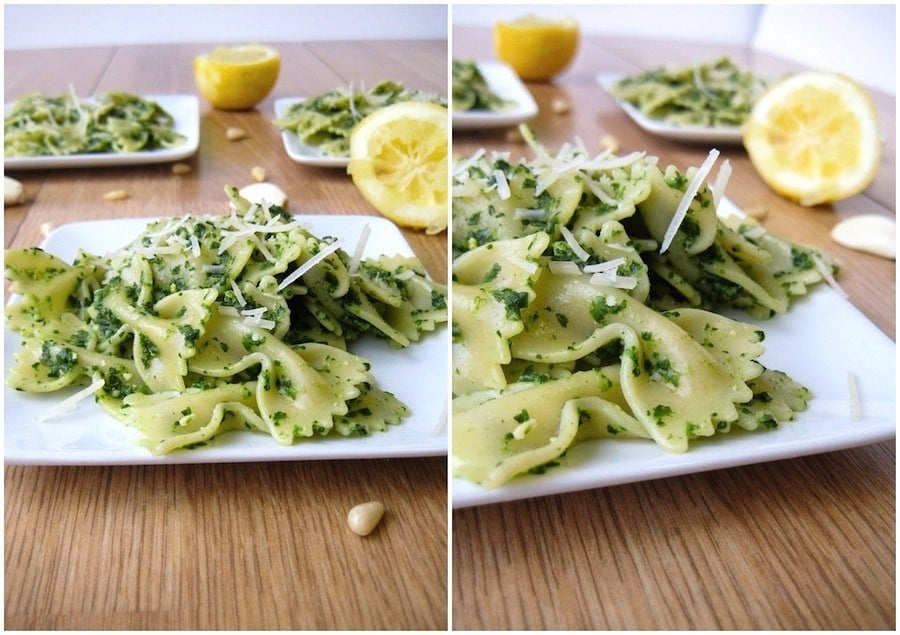 We love trying new pasta recipes and really liked this one. We're going to try a parsley pesto sauce next!