Spinach Edamame Garlic Hummus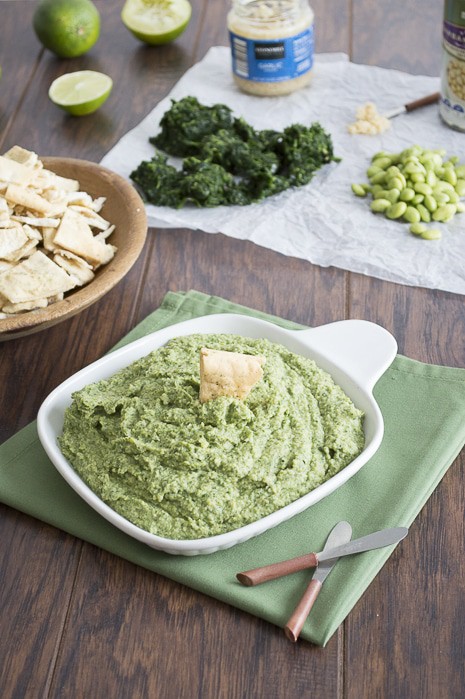 You can feel really good about eating this hummus.
It's packed with real, fresh ingredients – spinach, edamame, garlic, and garbanzo beans.
And it tastes really, really good.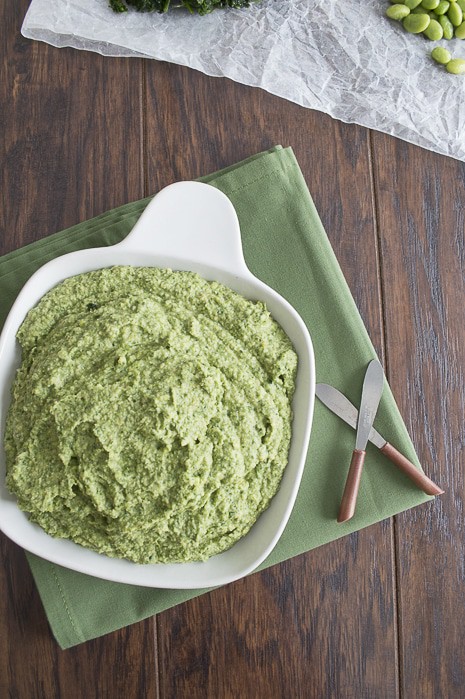 Of course hummus is great on just about anything – but if you eat this spinach edamame garlic hummus with vegetables, I am pretty sure there will be room in your diet for some dessert.
And while I love this hummus, I really love dessert.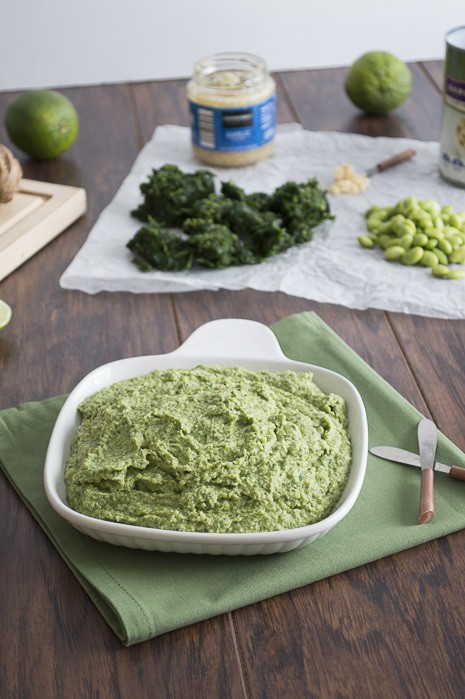 Here are our fun ideas of how you could eat this hummus (besides with vegetables, chips, etc)..
on a breakfast sandwich
as a spread on a tortilla wrap
with sushi
on pasta
mix it with tuna
on a burger
mixed in with deviled eggs
mixed in with nachos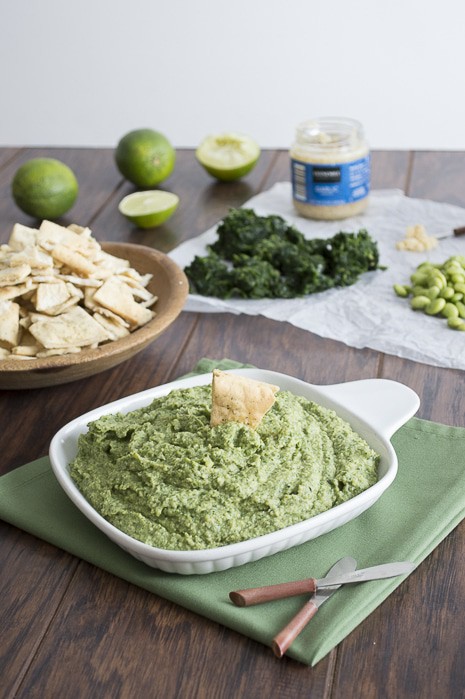 Yum, those ideas all sound tasty.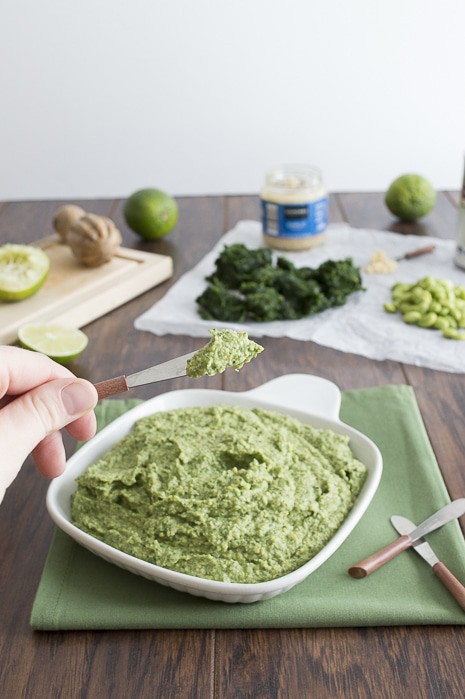 Spinach Edamame Garlic Hummus
Ingredients
3/4 cup edamame, shelled
1 cup frozen chopped spinach, slightly unfrozen
1 can (12 oz) garbanzo beans, drained
6 garlic cloves (this does produce a strong garlic taste, so reduce if desired)
Lime juice, to taste
Lemon juice, to taste
1/4-1/2 cup olive oil (to get the right consistency)
sea salt, to taste
Instructions
Combine all of the ingredients, except the the olive oil, in a food processor.
Once mixed, slowly add in the desired amount of olive oil until you get your desired consistency of hummus.
https://thefirstyearblog.com/spinach-edamame-garlic-hummus/