Spicy Thai Pasta with Cilantro & Carrots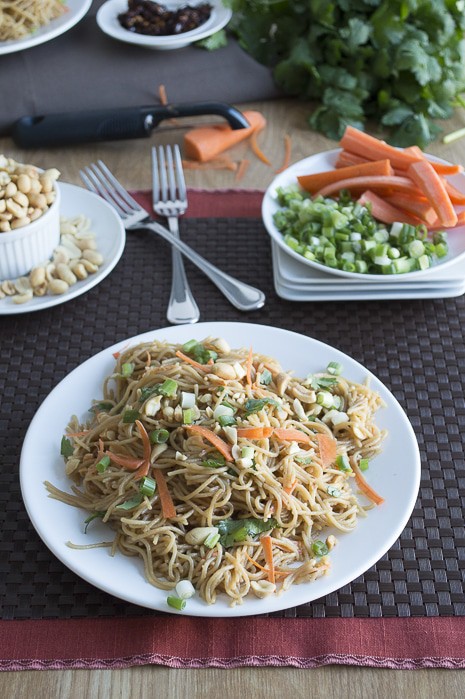 Ryan loves this dish.
I told him I was prepping this post and he asked if we had the ingredients to make it, like right now.
The way to my man's heart is through spicy food.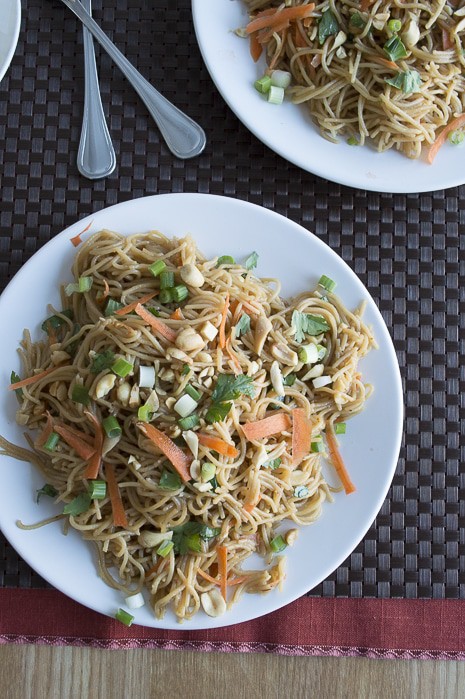 If you have an aversion to red pepper flakes, maybe avoid this dish, and I suggest you make baked potato soup instead.
But if your tongue can handle the heat, let's get cooking!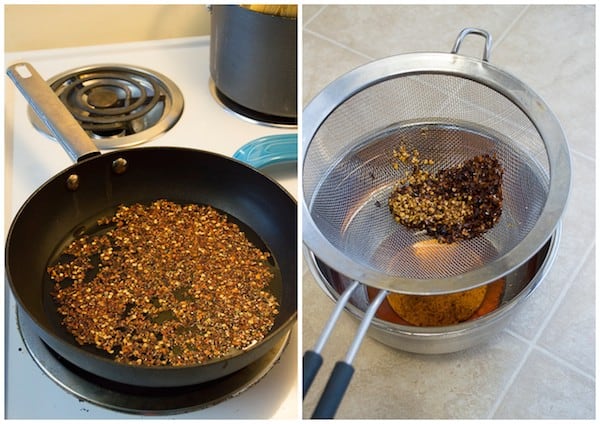 Spicy food always involves a little danger, so be careful when cooking the red pepper flakes in oil. I suggest using a splatter screen.
After they cook, you will strain the flakes out because you only want the remaining oil. A wire mesh strainer with small holes works best, and be careful because it is still hot!
And remember, don't put your hot oily pan in water, let it cool completely first.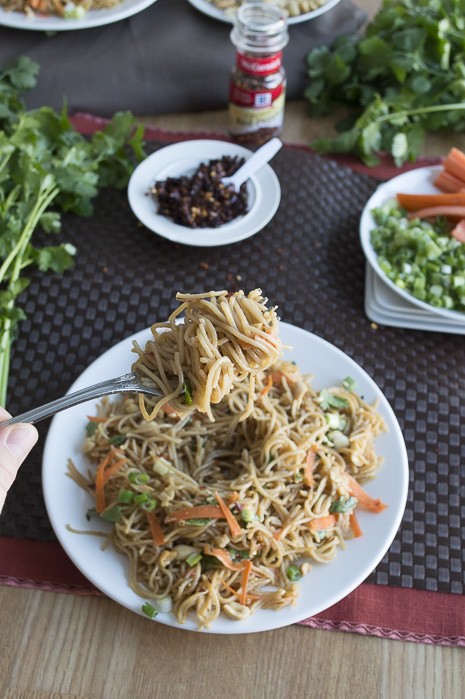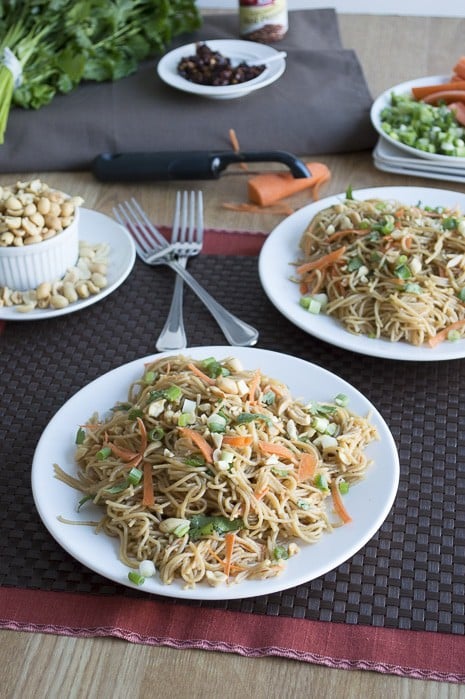 Spicy Thai Pasta with Cilantro & Carrots
Ingredients
1 box of linguine or angel hair pasta
1-2 tbsp crushed red pepper flakes (I used 2 tbsp, but Ryan loves spice, so adjust accordingly)
1/2 cup sesame oil (or peanut oil if you don't have sesame oil)
4 tbsp honey (or more if you don't like it spicy)
5 tbsp soy sauce
green onions, chopped
peanuts, crushed
carrots, shredded
fresh cilantro
Instructions
Cook the noodles as directed.
While the noodles are cooking, heat the oil in a small skillet over low-medium heat and add your desired amount of crushed red pepper flakes. Allow the crushed red pepper to sit in the oil for 5-7 minutes, stirring occasionally.
Strain out the crushed red pepper flakes, reserving the oil.
Whisk the honey and soy sauce into the oil. Mix the sauce with the noodles. Add in the green onions, peanuts, carrots, and cilantro. Serve warm or cold.
https://thefirstyearblog.com/spicy-thai-pasta-with-cilantro-carrots/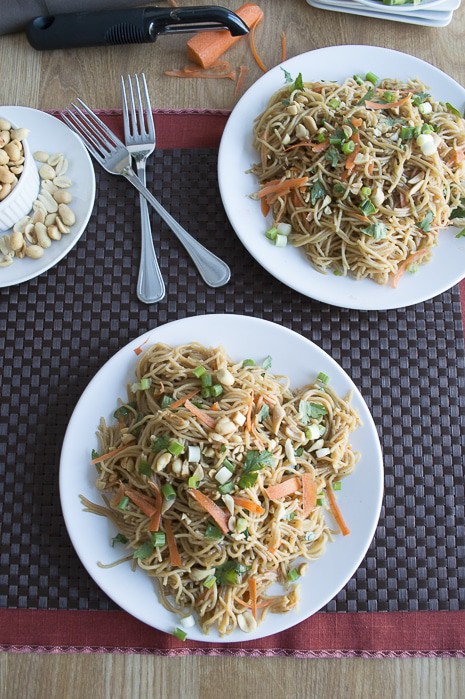 I love cilantro, but why don't they sell it in smaller bunches? It's not like spinach so I can't put it my smoothies.. either way don't skip the fresh cilantro in this dish.