Spicy Garlic Green Beans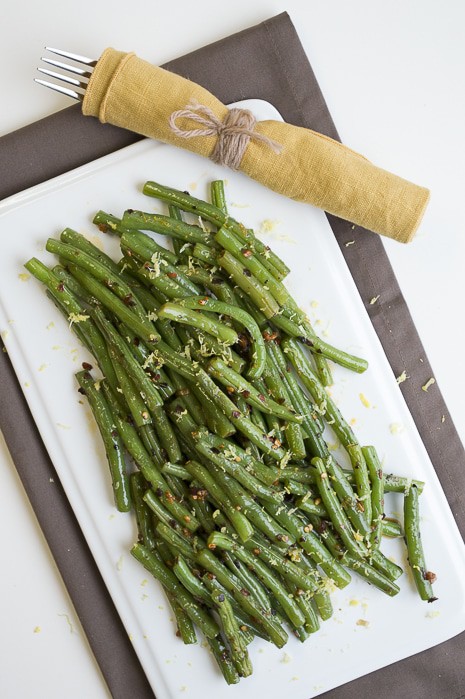 We've been trying to eat more healthy since the holidays ended. But the rocky road dip I shared on Thursday isn't helping, it is so good!
But eating a lot of fresh vegetables can help us get back on track. Sure, eating raw green beans would probably be best for us, but they are more enjoyable with some spice.
Warning: these spicy garlic green beans do pack a punch. Scale down the amount of red pepper flakes if you're serving to a crowd who can't handle the heat.
But I promise, if you like spicy then this recipe will help you eat your green beans :)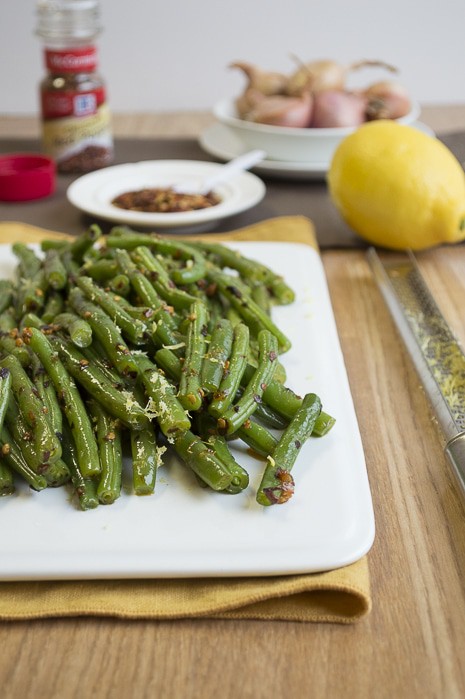 Ingredients
1 pound green beans, ends trimmed
2 tbsp olive oil
6 cloves garlic, chopped
1 shallot, thinly sliced
1 tbsp red pepper flakes (less if you don't want them spicy)
salt and lemon zest to garnish
Instructions
Bring a large pot of water to a boil.
Add the green beans and cook for 2 minutes. Drain the green beans and set aside.
In a large heavy bottom skillet, heat the olive oil over medium high heat.
Add the shallot, garlic and red pepper flakes and sauté for 2 minutes until the garlic becomes fragrant.
Add the green beans and mix everything together, making sure the garlic and shallots are evenly distributed amongst the green beans.
Season with salt and the lemon zest and serve immediately.
https://thefirstyearblog.com/spicy-garlic-green-beans/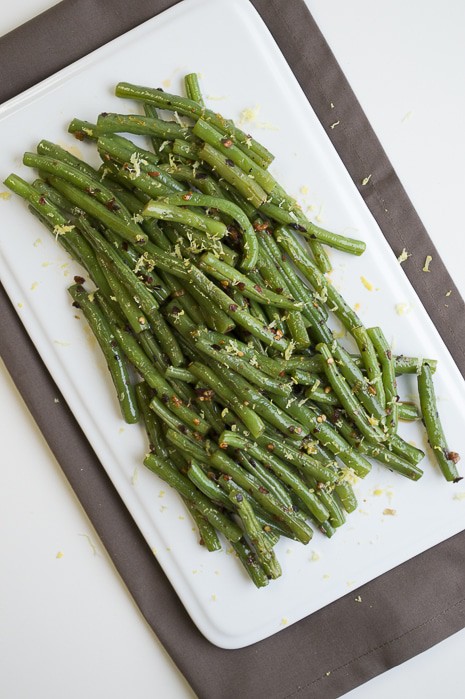 If you're looking for some great food ideas for Valentine's Day, check out our
Valentine's Day Food board on Pinterest
! We've been busy pinning the best ideas so you can find them in one place. And we've been giving some fun sneak peeks on our facebook page and on Instagram of the valentine's food we've already made! If you'd like to follow along
like our facebook page here
or
check out our Instagram
.