Southwestern Grilled Chicken Salad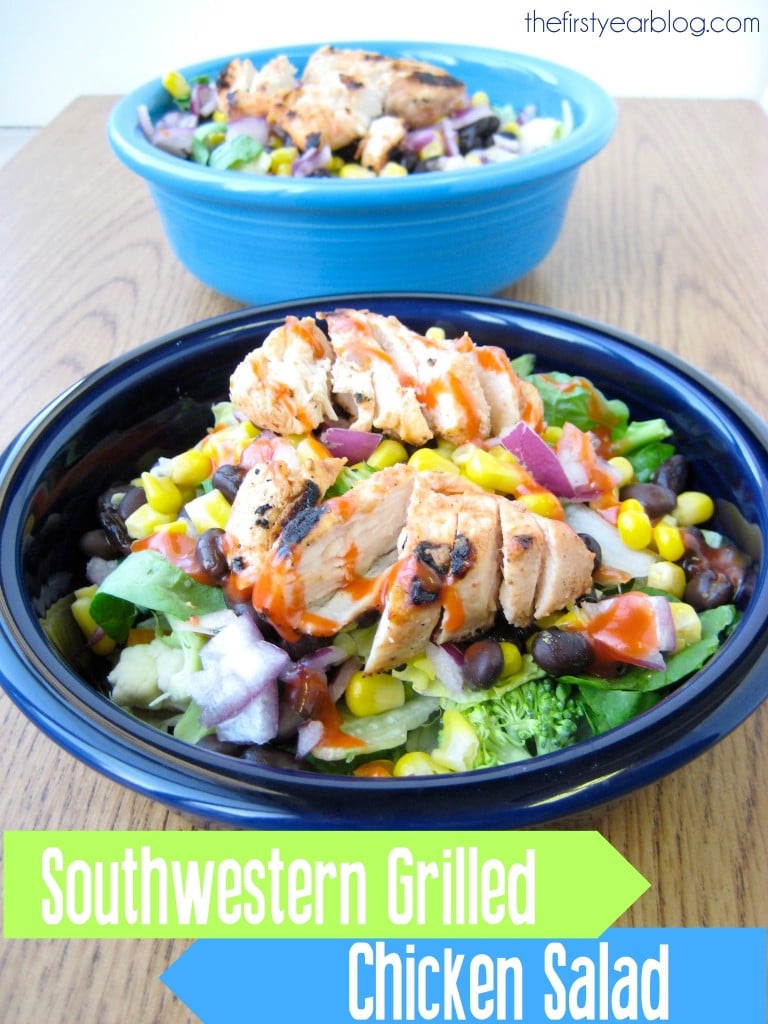 Whenever I make something mexican-ish, I always want to throw in a yeehaw somewhere.. so YEEHAW!! Another simple summer salad, Southwestern Grilled Chicken Salad! But don't get confused, it's not a chicken salad, it's a salad with southwestern grilled chicken.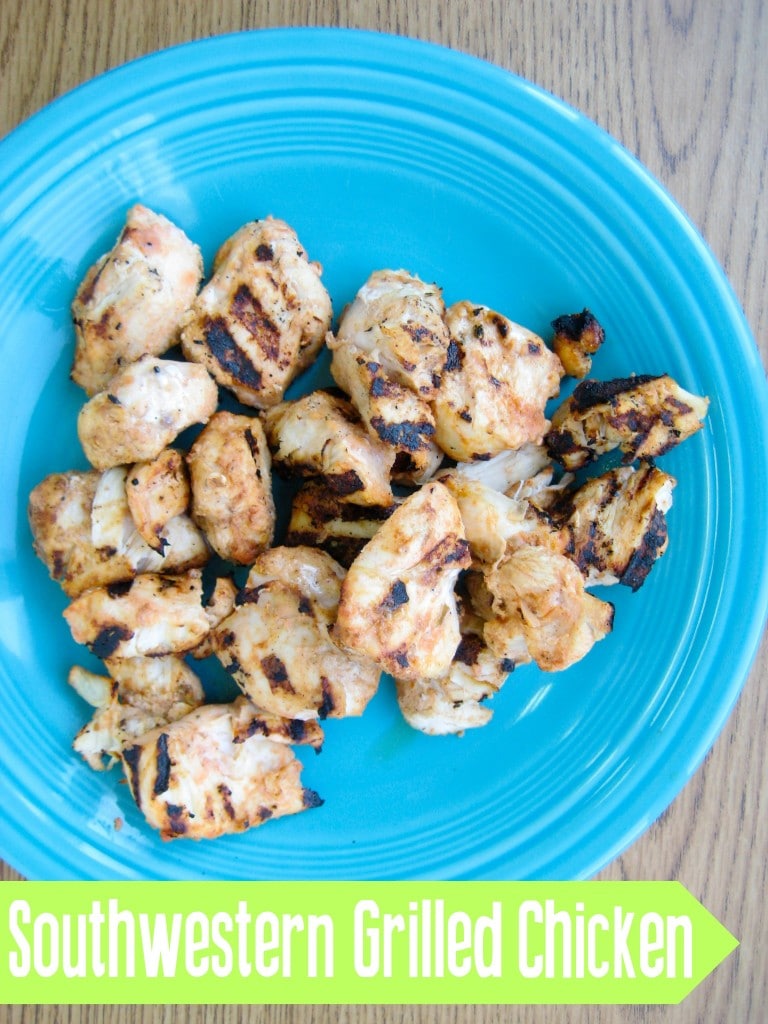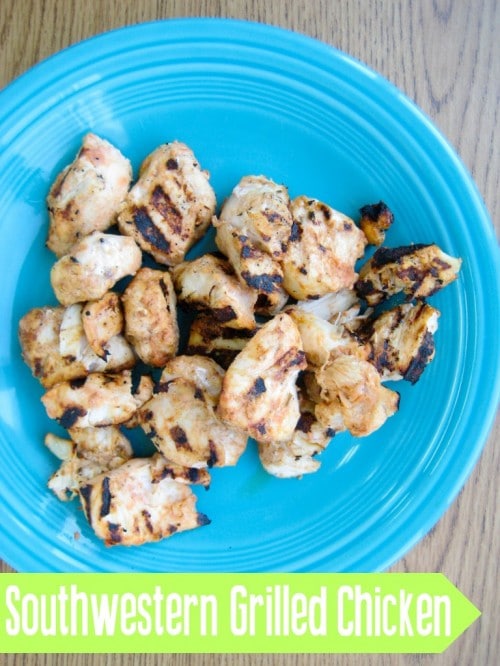 I am sure I've already mentioned this, but Ryan's parents gave us a grill for Christmas. At first, I could only grill hot dogs, but now I am a grill master and I don't know how I lived without a grill for so many years!
After we got the grill I wanted to throw the little george foreman grill that we have in the garbage, because after cooking on a real grill, I will never go back. But Ryan convinced me to save it for the time I don't want to go outside and grill. I think I would opt for ordering pizza for dinner (that I won't even be able to eat because it's not gluten free) than using that george foreman again.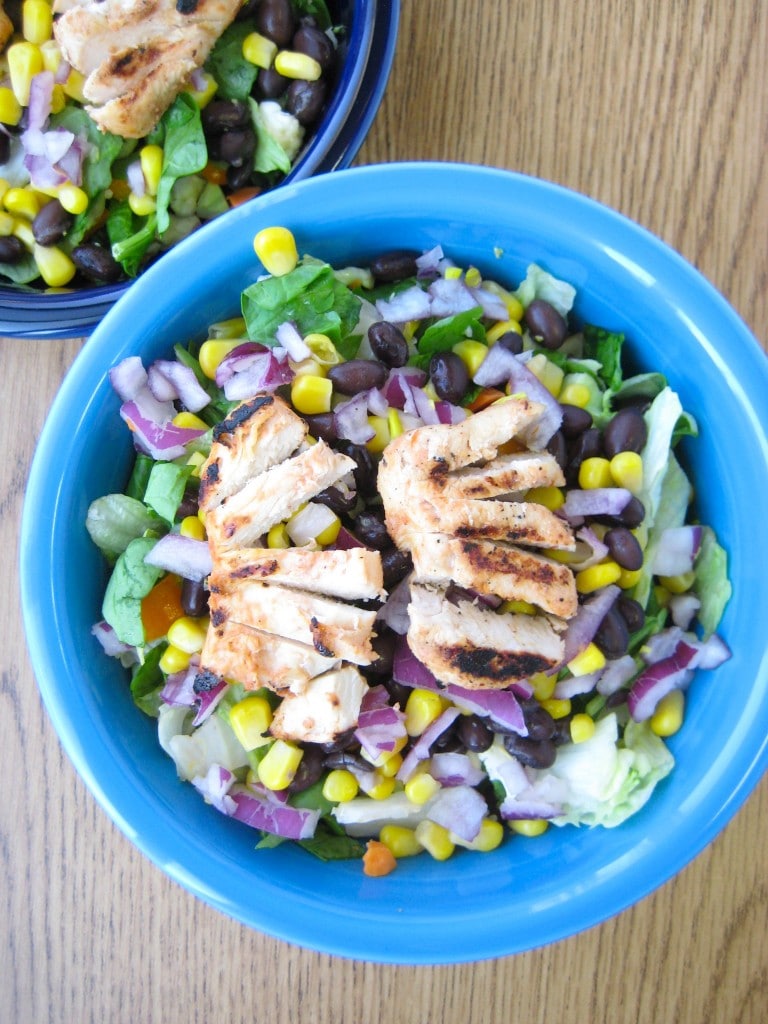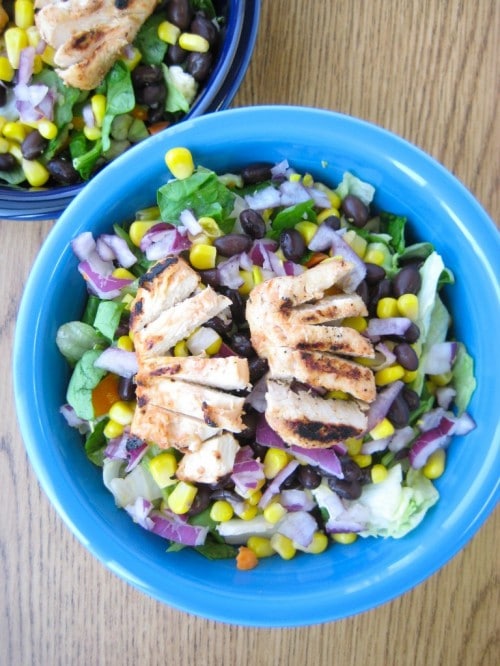 Southwestern Grilled Chicken Salad
Ingredients
Chicken Rub

1 tbsp chili powder
1/4 tsp ground cumin
1/4 tsp garlic powder
1/4 tsp onion powder
1/4 tsp salt
1/8 tsp ground black pepper
1 pound chicken breasts

Salad

6 cups shredded lettuce, your choice
1 can (15 oz) black beans, rinsed and drained
1/2 cup corn
1 medium tomato, chopped
1/4 cup onion, chopped
1 lime

Dressing - we used catalina kraft salad dressing, but here is another suggestion:

1/4 cup light ranch dressing
1/4 cup mild green salsa
2 tbsp chopped fresh cilantro
Instructions
Chicken

Heat the outside grill burners to medium, around 375-400 degrees.
Mix all of the spices together and rub evenly over the chicken.
Place the chicken on the grill. Flip after 10-15 minutes.
Remove from the grill when the chicken is no longer pink.
Squeeze the lime juice over the chicken.

Salad

Toss the lettuce, black beans, corn, tomato, and onion in a large bowl.
If preparing the salad dressing, mix the ranch dressing, salsa, and cilantro in a bowl. Set aside.
Slice the chicken and place on top of the salad, serve with the dressing.
https://thefirstyearblog.com/southwestern-grilled-chicken-salad/
Recipe adapted from
Recipes Prevention
.
Did you notice that I threw in broccoli and peppers? Nom nom, extra veggies!
If you are feeling really festive (yeehaw!), you can add some tortilla chip crumbles. Than I guess it's almost like taco salad, which I am okay with!
In other news, look what I found at Goodwill today..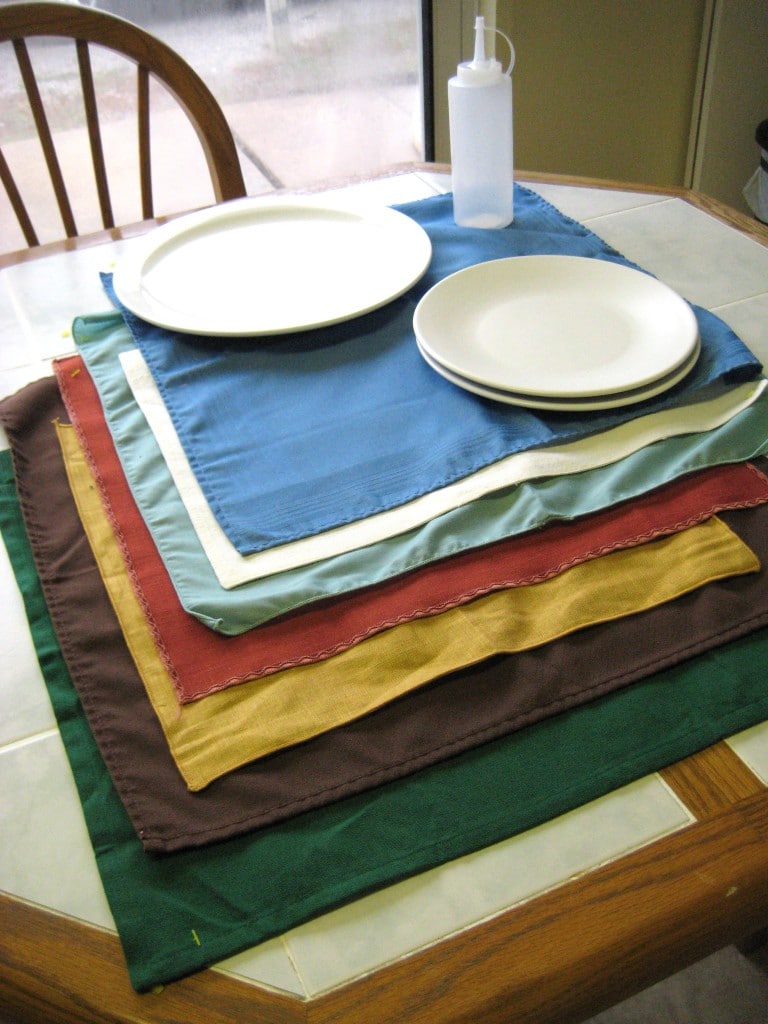 Larger white plates and tons of colored napkins for photographing and that squirt bottle thing to make fun pancakes or to drizzle frosting on cinnamon rolls :-)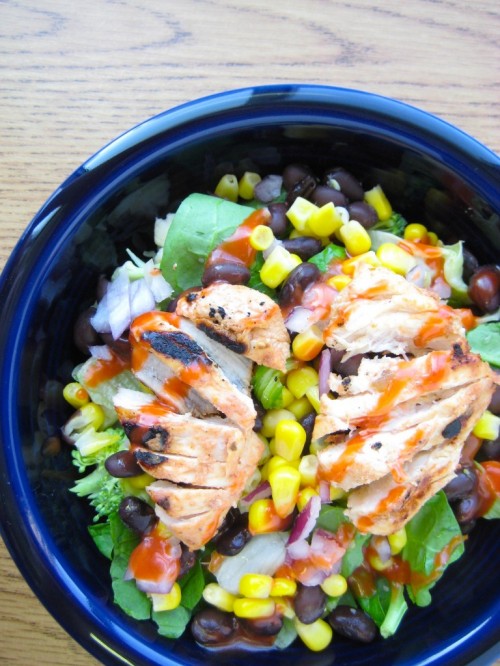 Looking for more salad inspiration? Try this Tex Mex Frito Salad!