Want our top 10 essential dessert recipes?
Get our favorite classic recipes in your inbox! It's 100% free, but we might make you hungry!
Southwest BBQ Chicken Omelet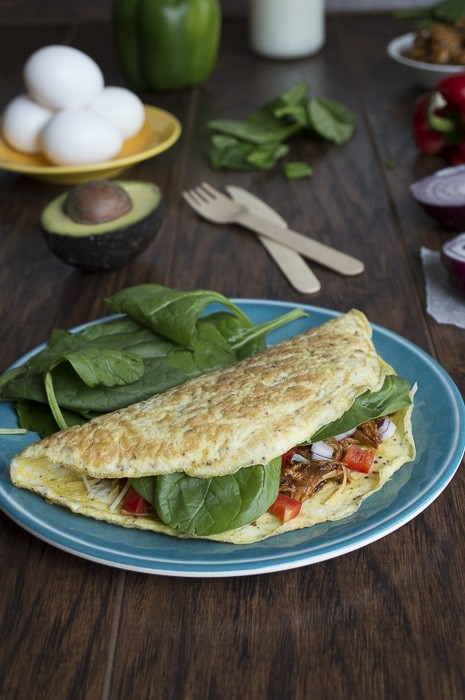 We're serving up a southwest bbq chicken omelet, yeehaw!
For some reason, the first thing I want to write when I am sharing a "southwest" recipe is yeehaw, and it's almost like I have writers block until I get it out.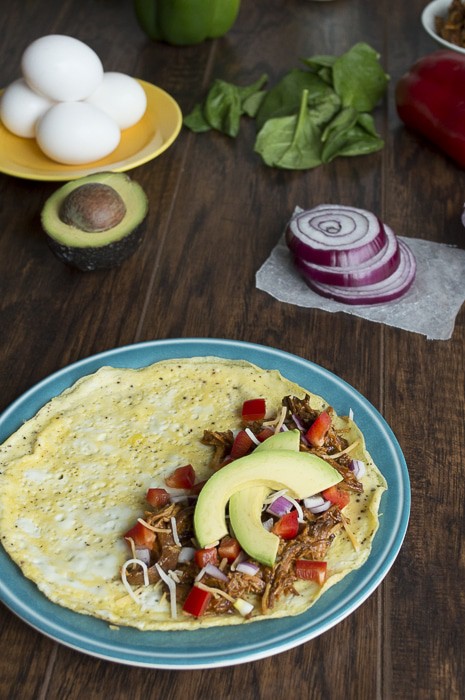 When I think brunch, this is exactly what I want. I don't want all the fru-fru french toast bakes or fruit platters, I want something hearty that isn't going to be a sugar bomb.
And I can't resist bbq chicken in my omelet.
Or ever. I love our recipe for bbq chicken – it's easy and a huge reason why I love my crock pot.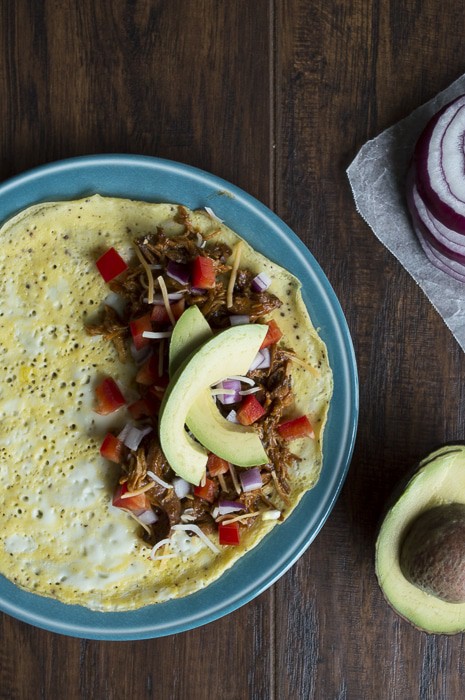 As for the omelet, I like to use 1 whole egg and 2 egg whites. The end result has an airy texture that isn't too eggy, and the taste is spot on for an omelet.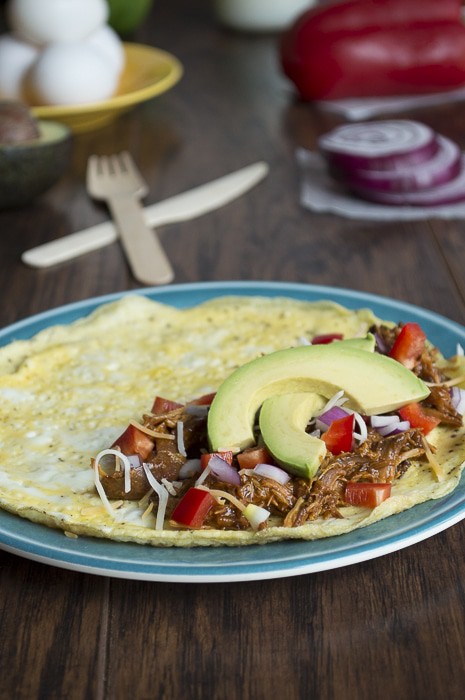 Top your omelet with salsa or hot sauce if you're looking for an extra zing.
I'll stick with the avocado because I can't handle the heat.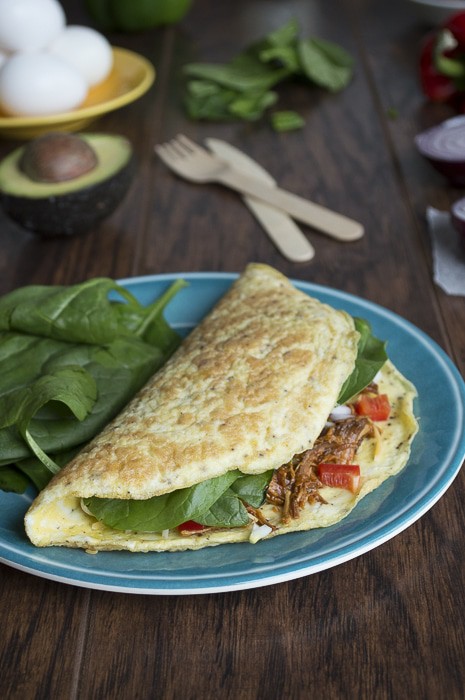 Southwest BBQ Chicken Omelet
Ingredients
Omelet (This makes 1 omelet, upscale as needed)

1 whole egg
2 egg whites
salt & pepper to taste
2 spoonfuls of BBQ chicken, warm
2 tbsp pepper, diced
1/2 tbsp onion, diced
2 tbsp cheddar cheese
Avocado, sliced
Small handful of spinach

BBQ Chicken (this would make more than you would need for just the omelet, prepare ahead of time)

3 chicken breasts
1 cup BBQ sauce
1/4 cup italian dressing
Instructions
BBQ Chicken

Combine all of the ingredients in a crock pot sprayed with cooking spray.
Cook on low for 7-8 hours or high for 3-4 hours.
Remove the chicken from the crock pot to shred, return the shredded chicken to the crock pot for 30 more minutes.

Omelet

Over medium heat, spray a medium sized skillet with cooking spray.
Whisk the egg, egg whites, salt & pepper, and add to the pan. Use a rubber spatula to push the sides into the center and let the liquid part run to the sides.
Once the omelet is set, add the bbq chicken, peppers, onion, cheese, avocado, and spinach on one half, and fold the other half over covering the toppings. Turn the heat to low and cook for 1 minute.
Carefully move the omelet from the skillet to a plate and enjoy.
https://thefirstyearblog.com/southwest-bbq-chicken-omelet/