Snickers Brownie Bites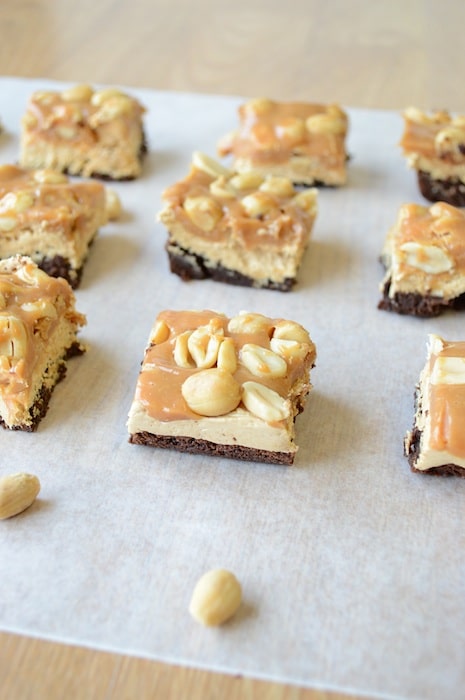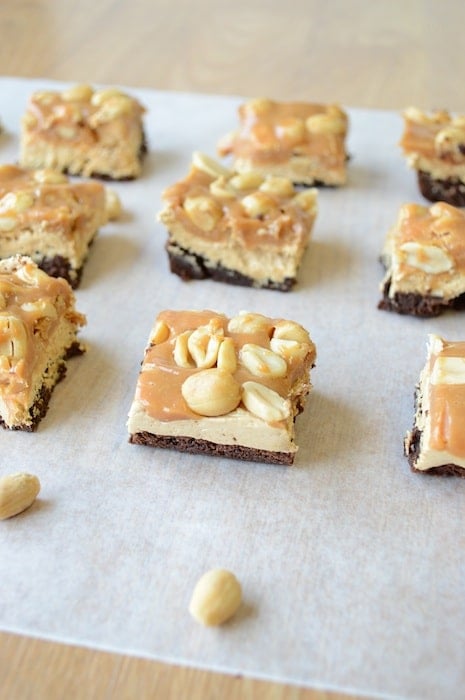 Snickers are my favorite candy bar, but Snickers Squared is a close contender because it's everything you love about a Snickers plus peanut butter!
So what's better than a Snickers? These homemade Snickers Brownie Bites, hands down – it's a good (and bad thing) that this recipe makes a 9×13 inch pan.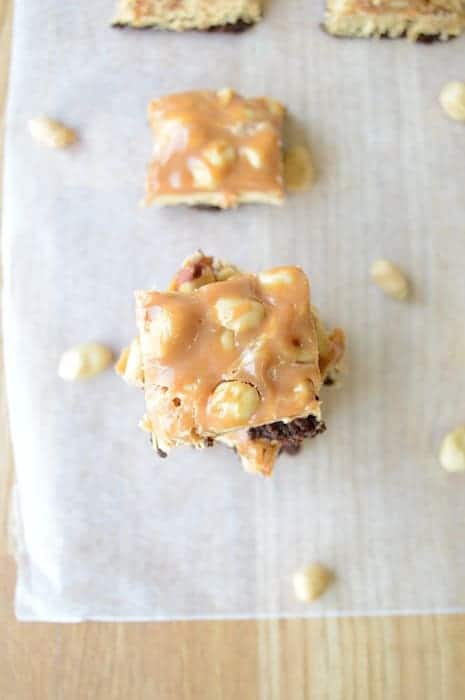 This recipe reminds me of another recipe I recently posted, Peanut Butter Fudge Brownies. Maybe it's because chocolate and peanut butter are heavenly when paired together.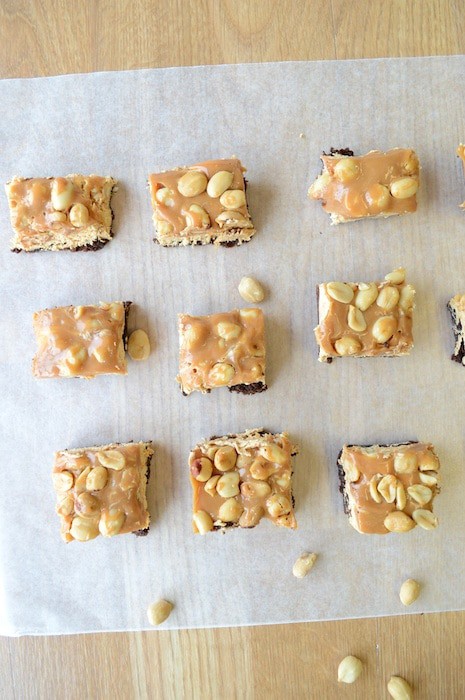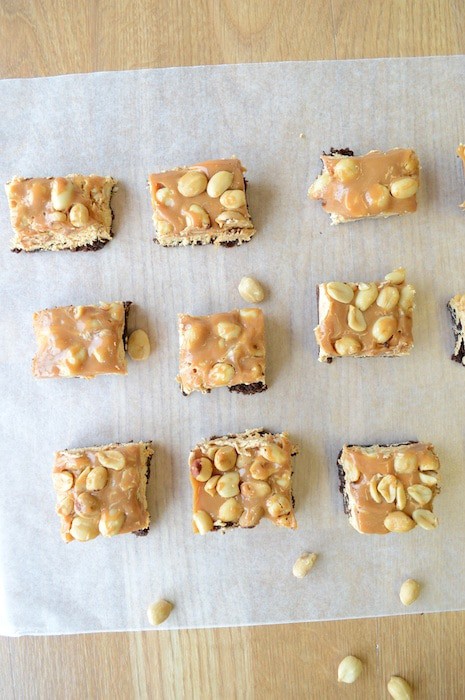 This is a 3 step dessert.
1. Bake brownie layer
2. Add marshmallow fluff peanut butter layer
3. Add caramel and peanut layer
These snickers brownie bites aren't really time intensive in terms of the "active time", but you do need to let each layer cool before adding the next, so that takes some time.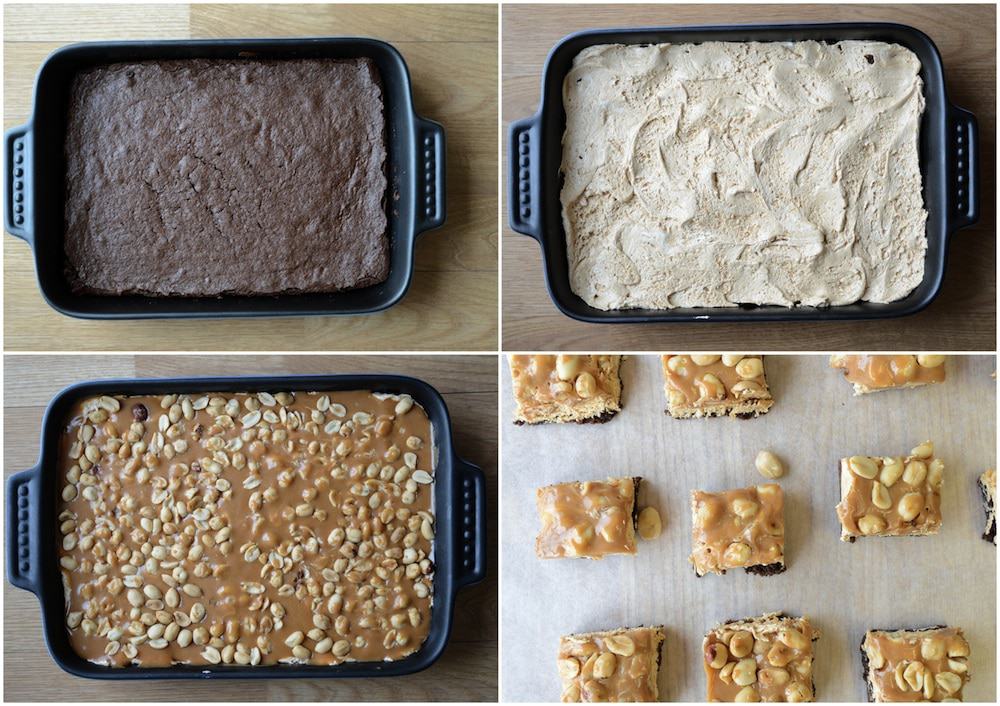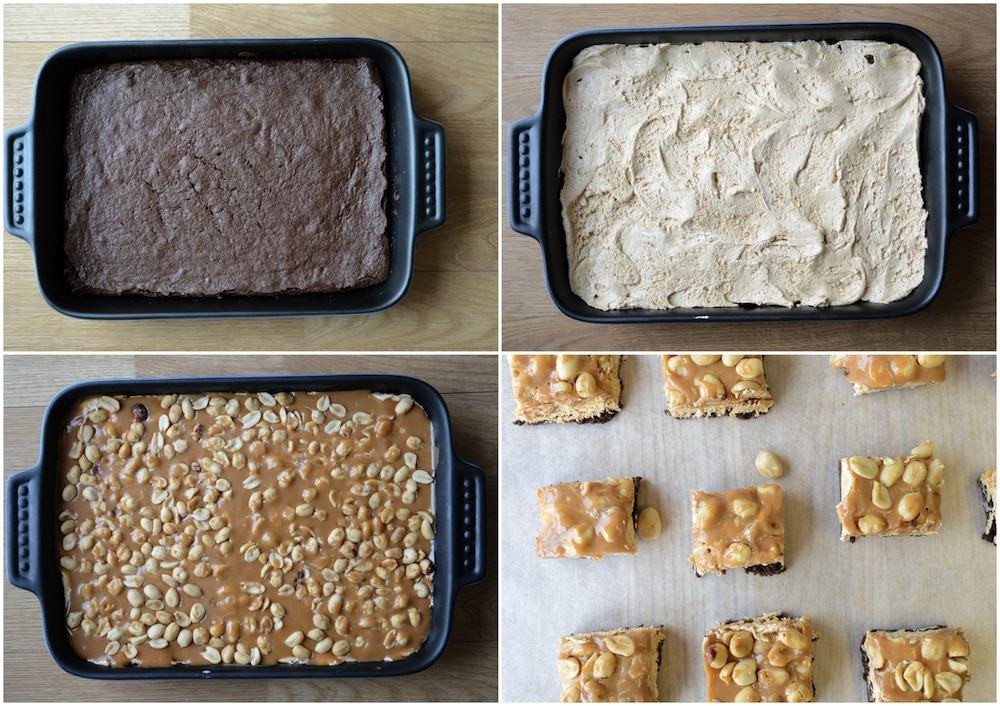 With Halloween right around the corner, this would be a fun dish to share. Or perhaps you could boycott buying candy and make these instead :-)
Speaking of Halloween, Ryan and I got into the halloween spirit this past weekend.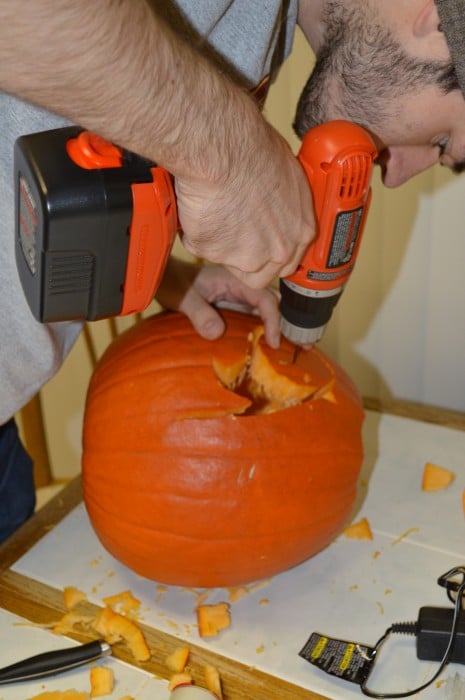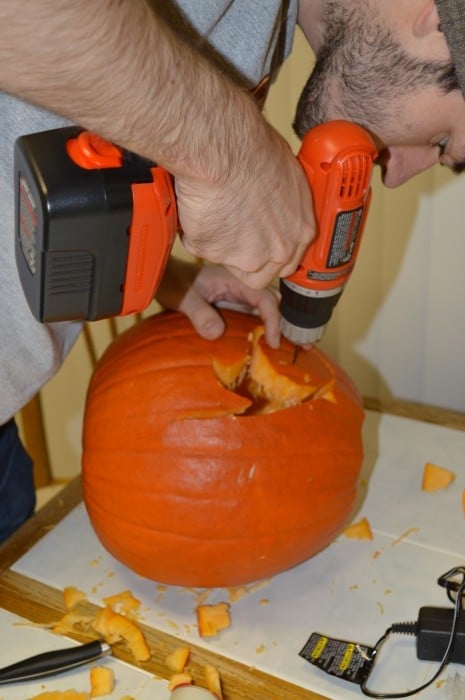 A new use for our power drill!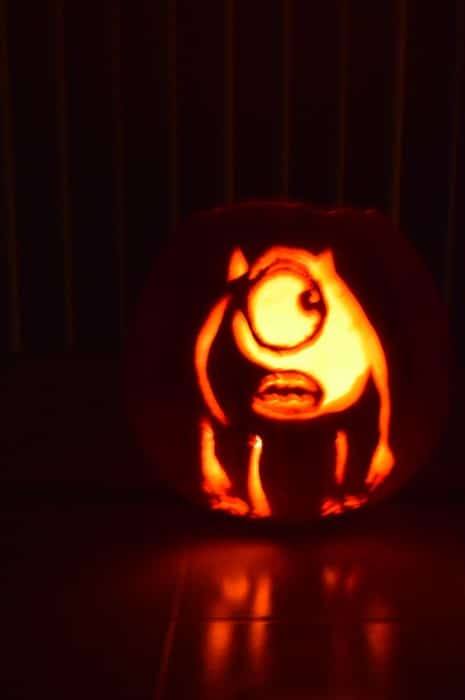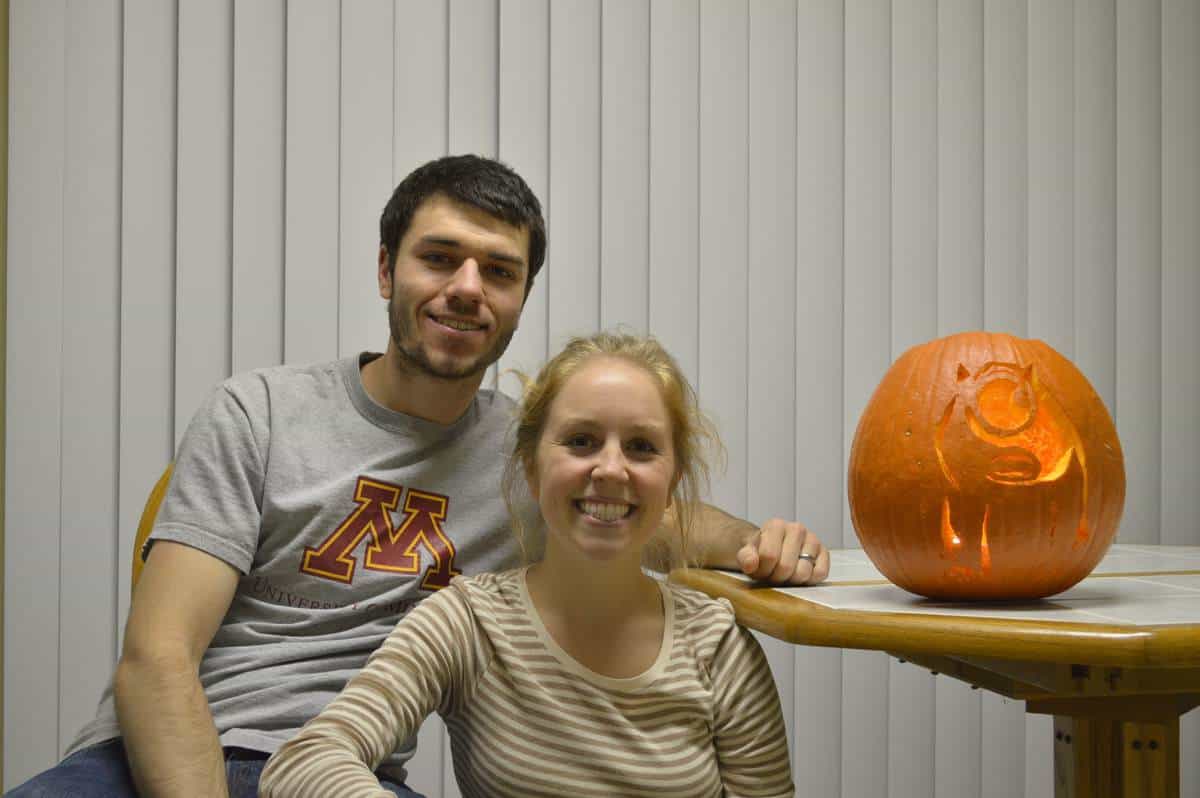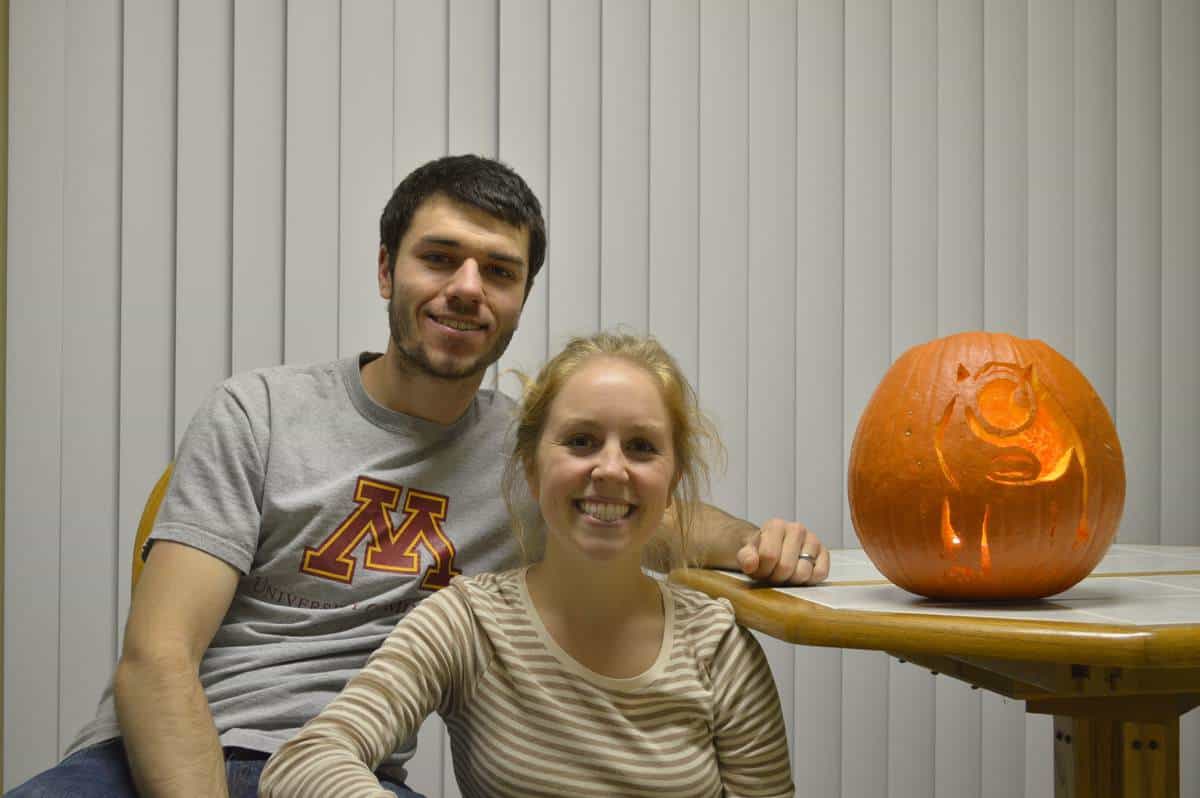 Mmm, back to the bites – do you want to eat these?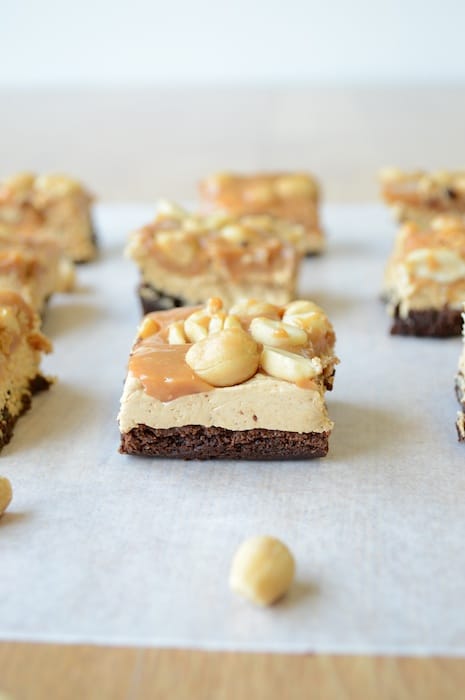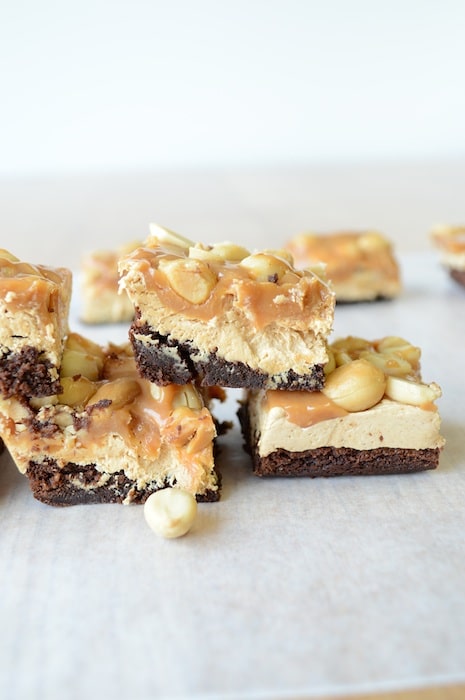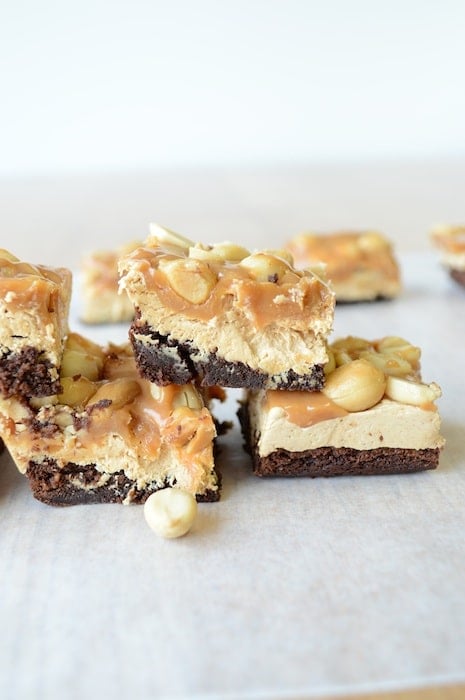 Are adding these ingredients to your grocery list?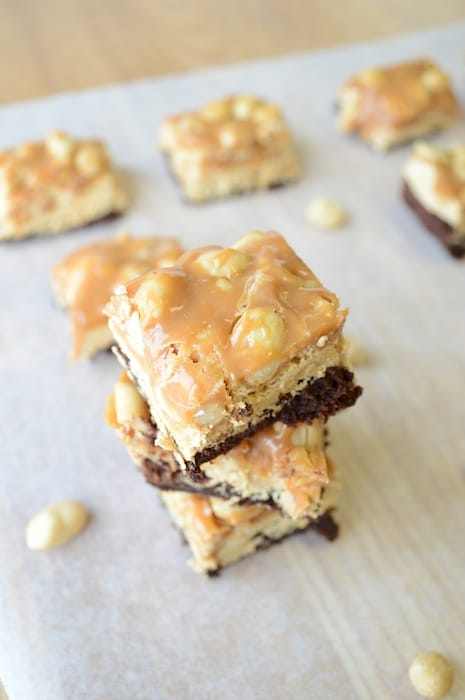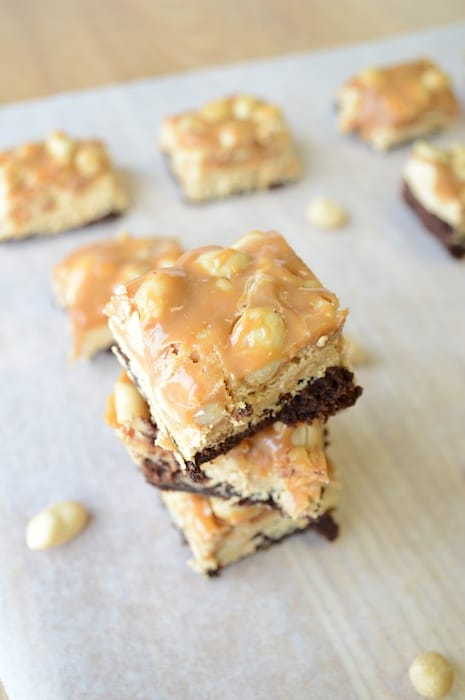 Ingredients
1 box brownie mix, plus ingredients on back of box
1 jar marshmallow fluff
1 cup smooth peanut butter
1 package Kraft caramels, unwrapped
1 tbsp heavy cream
1 & 1/4 cup dry roasted peanuts
Instructions
Brownie Layer
Preheat your oven to 350 degrees F.
Line a 9×13 inch baking pan with foil and spray lightly with cooking spray.
Prepare your brownie mix according to package directions and pour into the prepared pan.
Bake until a toothpick inserted in the center comes out clean per the directions on the package. Cool the brownies completely. (I put them in the fridge for 1 hour)
Marshmallow Fluff Peanut Butter Layer
In a medium bowl, combine the marshmallow fluff and the smooth peanut butter until blended. Spread the fluff peanut butter mixture on top of the cooled brownies in an even layer.
Let this firm up in the fridge for 30 minutes, covered.
Caramel Peanut Layer
Microwave the unwrapped caramels in a medium bowl with a splash of heavy cream for 1 minute. Stir, then heat for an additional 30 seconds or until melted and smooth.
Spread the caramel layer on top of the marshmallow fluff PB layer evenly. Immediately sprinkle on the peanuts and press them gently into the caramel.
Put the bars in the fridge, covered, for about 30 minutes to set.
Cut and devour!