Slow Cooker Chicken Fajitas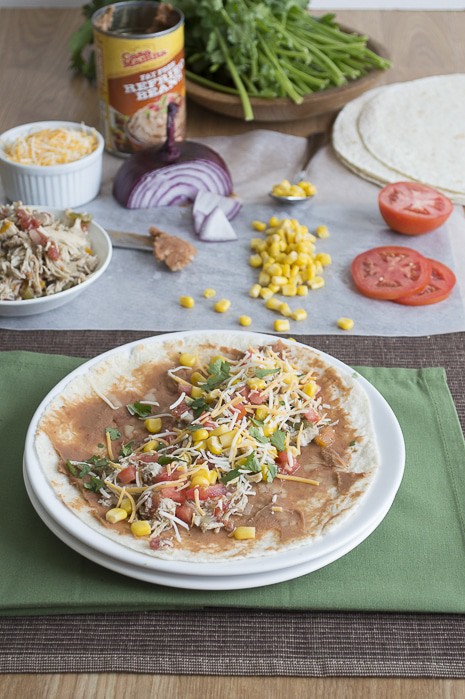 Today we're sharing a recipe for easy slow cooker chicken fajitas.
I can't really decide what I should call my crock pot/slow cooker. What term do you use?
Earlier this week we shared a fantastic recipe for baked potato soup that is made in the magical crock pot – just like this recipe.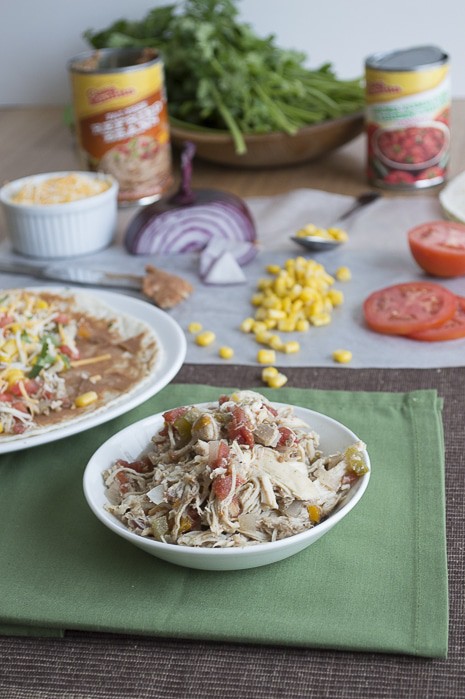 Put your chicken inside, close the lid and magic happens. I swear.
I always talk about adding more crock pot recipes to my repertoire because they are just so easy. And just this week, I was using my crock pot to make a different recipe and I realized that it has a timer so I can set when I want it to start cooking.
Magic, see? I can't believe I didn't discover that sooner.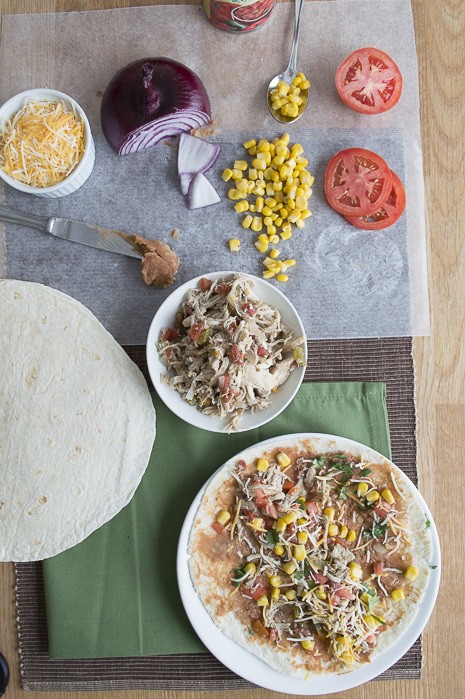 Slow Cooker Chicken Fajitas
Ingredients
1 pound boneless skinless chicken breasts (I used 3 breasts)
1 medium onion, diced
2 peppers of your choice, largely diced
1 can, 10 oz, diced tomatoes and green chiles (i.e. something like Rotel)
1 packet of taco seasoning or 1/4 cup homemade taco seasoning

Serve with:

tortillas/chips, tomato, corn, onion, cilantro, cheese, salsa, guacamole, refried beans, etc.
Instructions
Place the chicken breasts in the bottom of your crock pot.
Sprinkle the taco seasoning over the chicken.
Add the can of diced tomatoes & green chiles, both diced peppers and diced onion.
Cook on low for 7 to 8 hours or high for 3 to 4 hours.
After the chicken is completely cooked, remove the breasts from the crock pot and shred using 2 forks. If the chicken doesn't shred easily, put it back in the crock pot until it's easier to shred.
After you shred it, return the chicken to the crock pot for 30 minutes to cook in the juices.
Serve using a slotted spoon to avoid collecting too much juice.
https://thefirstyearblog.com/slow-cooker-chicken-fajitas/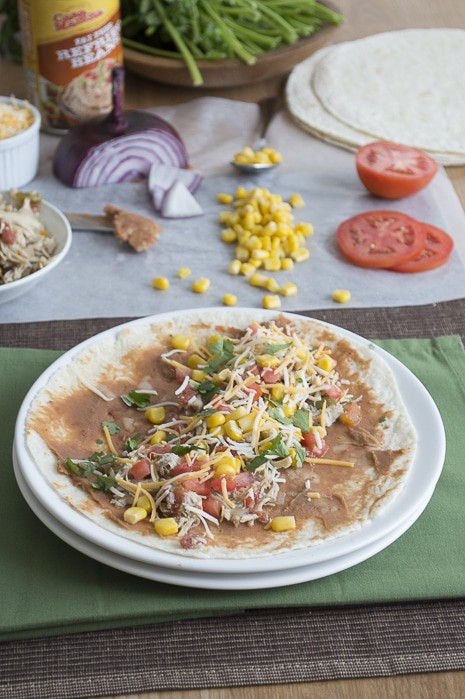 Chicken fajitas – delicious and easy!
Want to know a little secret? I like eating mine with french dressing :)