Sloppy Joe Tater Tot Casserole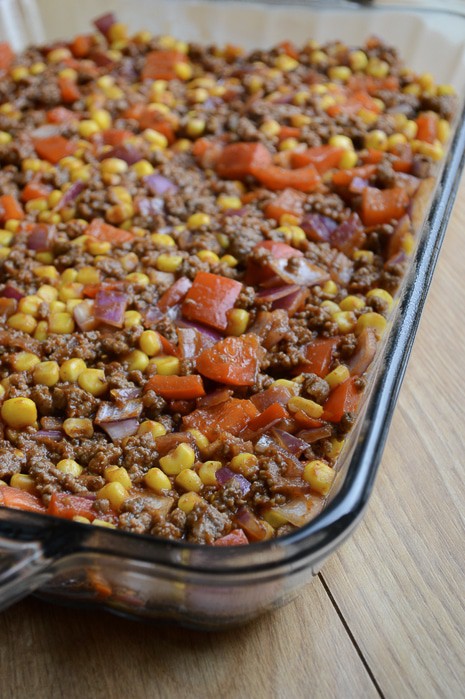 Sloppy joes + tater tots + peppers + cheese = one delicious weeknight casserole
Wait, I'm from Minnesota, so I should call it a hot dish.
But, I personally don't know anyone who uses that term – they all must be too busy spending time at their cabins and taking their boat out and about :)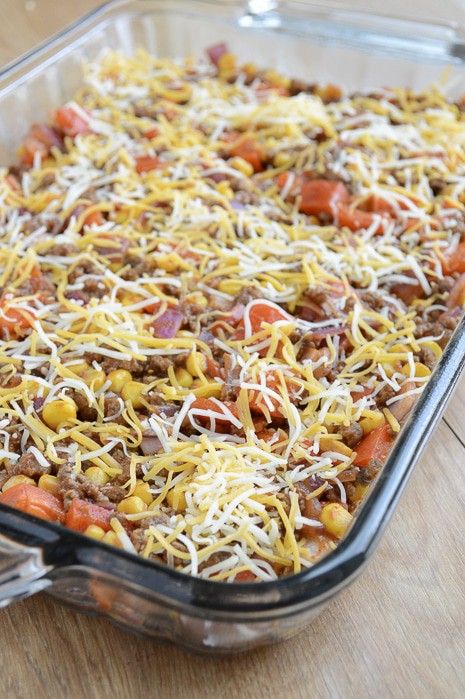 What more could you want in a dinner dish? There's protein, vegetables, and everyone's favorite potato – tater tots!
Also, Manwich Sloppy Joe Sauce is gluten free (!!!!), and if you get gluten free tater tots – you just created a delicious gluten free dinner!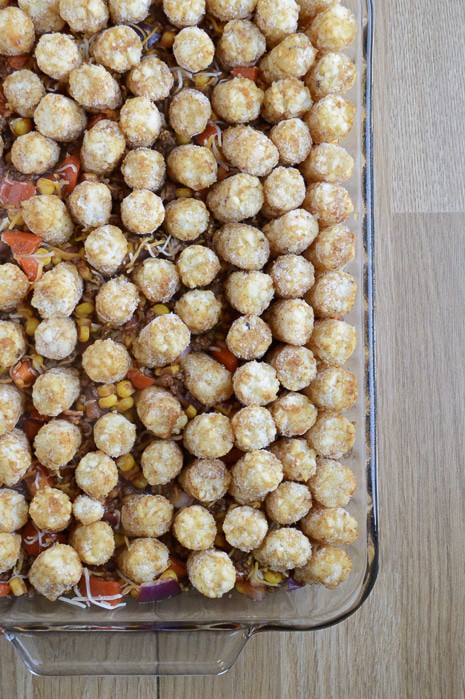 Let's make an important note about saving time: Sure, having all of the tater tots standing up makes a nice beautiful picture, but you would be wise to lay the tater tots on their side while adding them. Then you won't have to deal with tots falling over and having to fix them.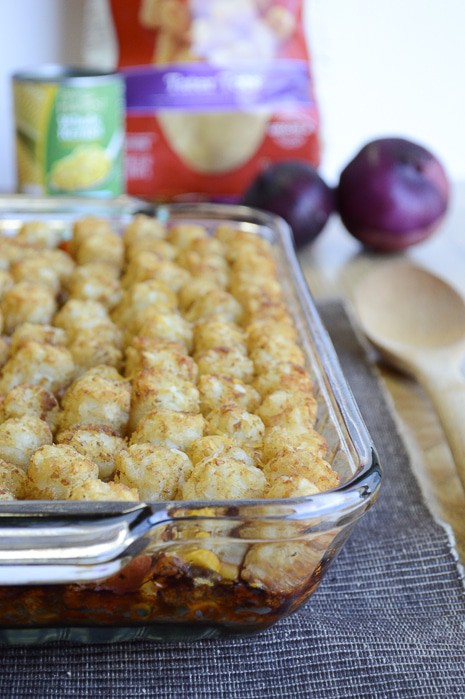 Sloppy Joe Tater Tot Casserole
Yield: one 9x13 inch pan
Total Time:45 minutes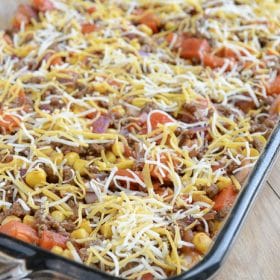 Ingredients:
1 pound lean ground beef
1 red bell pepper, diced
1 onion, diced
1 can corn, drained
2 (15 oz each) cans Manwich Original Sloppy Joe Sauce
1 cup shredded cheddar cheese (or more if you're a cheese lover)
1 (32oz) package frozen tater tots (or at least 32oz)
Directions:
Pre-heat oven to 450 degrees F.
In a large skillet, brown the ground beef until the meat is cooked through.
Drain the fat.
Add in the pepper and onion. Cook for 3-4 minutes on medium low heat.
Stir in the corn and sloppy joe sauce. Cook for 5 minutes, stirring.
Pour the sloppy joe mixture into a greased 9×13 inch baking dish. Sprinkle half of the cheese on top of the meat.
Arrange the tater tots in a single layer over the top of the cheese. Sprinkle the top with the remaining cheese.
Bake for 20-25 minutes until it bubbles and the tater tots are cooked through.
Remove from the oven and enjoy.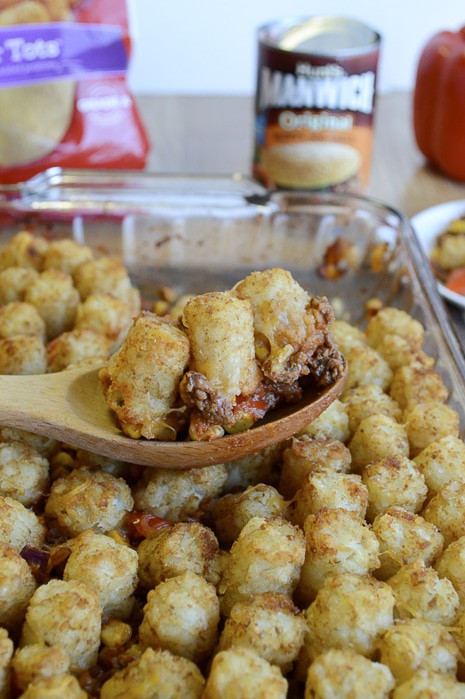 I didn't add the extra cheese on top of the tater tots because I am not a huge cheese lover, but pile on the cheese if that's your thing!