Want our top 10 essential dessert recipes?
Get our favorite classic recipes in your inbox! It's 100% free, but we might make you hungry!
Salted Caramel Chocolate Chip Milkshake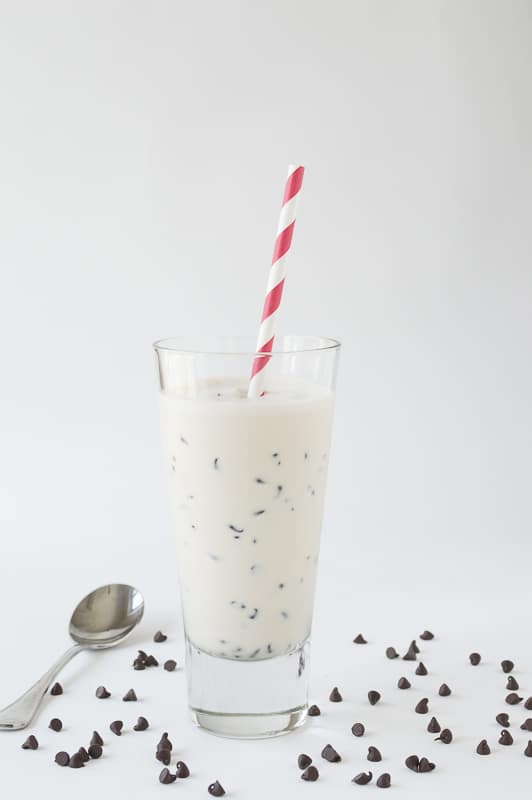 So this past weekend I was at the grocery store doing my regular grocery shopping and I found myself in the ice cream aisle… I wasn't supposed to be there. We are kind of on a 'no ice cream diet'. It was going well until I ended up in the ice cream aisle.
In my mind I was thinking, "salted caramel ice cream sounds really delicious" and then I found it on the shelf, big mistake. It was only a pint so I thought that was better than bringing home a half gallon. So I bought it. Another mistake. When I got home I decided that if I was going to indulge in some ice cream, I wanted to make something extra scrumptious. I whipped up a salted caramel chocolate chip milkshake and that was not a mistake, it was a great decision.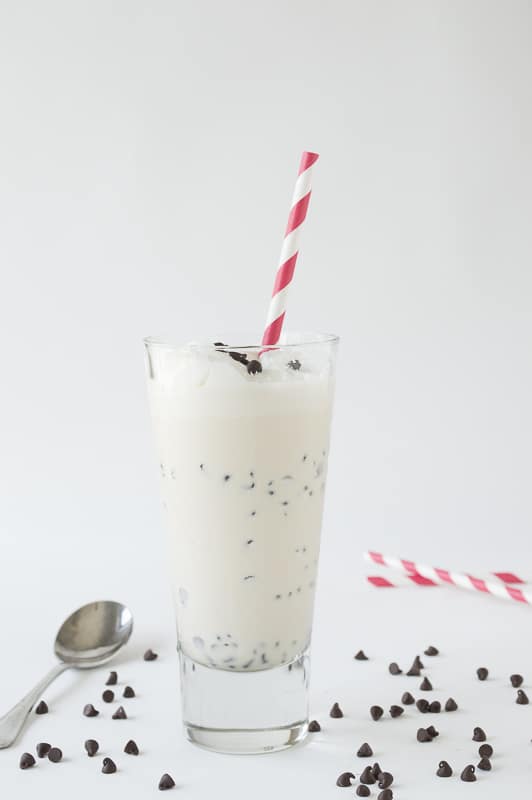 So what do you need to make a killer milkshake? Ice cream that is slightly softened to room temperature, whole milk, and vanilla extract. Plus any toppings or syrup you want to add to make it extra delicious. Of course whip cream and a fancy straw are optional, but they really are the secret ingredients to making the best milkshake ever.
I hear there are new straws on the market – stainless steel ones that make your drink extra chilly. I don't know how I feel about putting stainless steel in my mouth. So readers, if you've used a stainless steel straw, can you describe what it feels like? Maybe it's the best thing ever and I'm just missing out.
Don't forget, you can save our recipes to your Ziplist Recipe Box for later use and create meal plans and a shopping list by clicking "Save Recipe."

Salted Caramel Chocolate Chip Milkshake
Ingredients
1 pint salted caramel ice cream, equal to 2 cups
1/4 cup whole milk or 2% milk
1 tsp vanilla extract
2-3 tbsp mini chocolate chips
3 tbsp chocolate syrup, optional
whip cream for topping
Instructions
Blend the softened ice cream, milk, and vanilla, and chocolate syrup if using, in a blender until smooth.
Pour into 2 glasses, evenly divide the mini chocolate chips and add to the glasses.
Top with whip cream and a straw.
https://thefirstyearblog.com/salted-caramel-chocolate-chip-milkshake/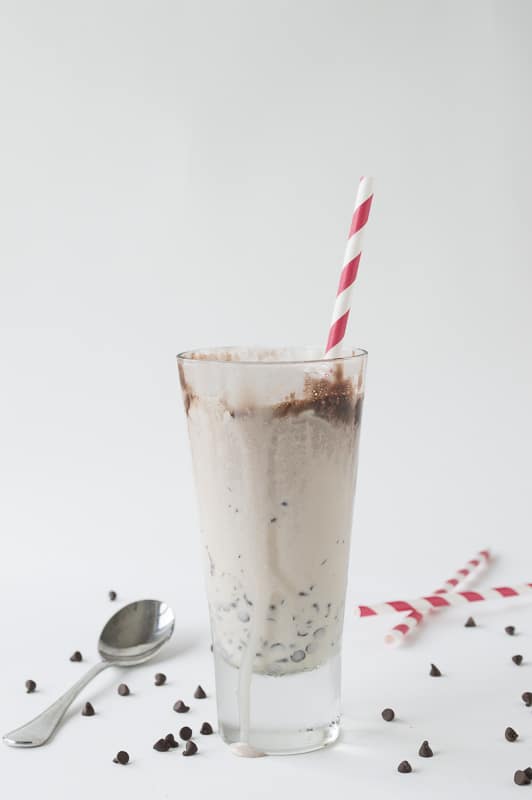 And then I added in some chocolate syrup – to make a salted caramel chocolate chocolate chip milkshake. I'll tell you that this milkshake vanished as soon as I was done shooting this recipe.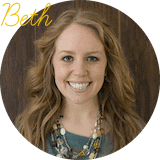 Similar recipes: Lemon Drop Shake and Lime Sherbet Floats