Rocky Road Dip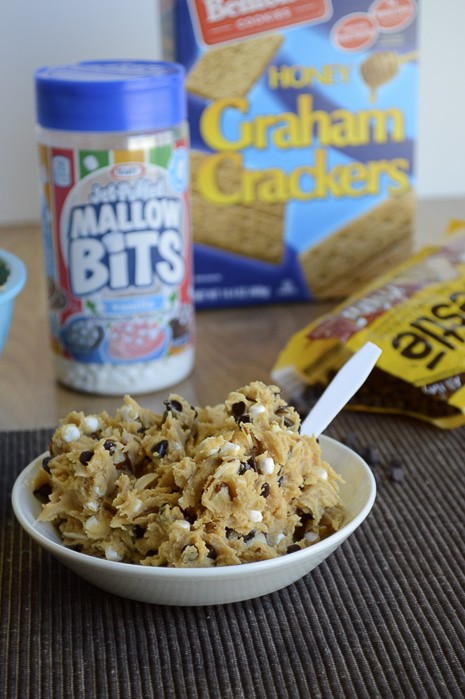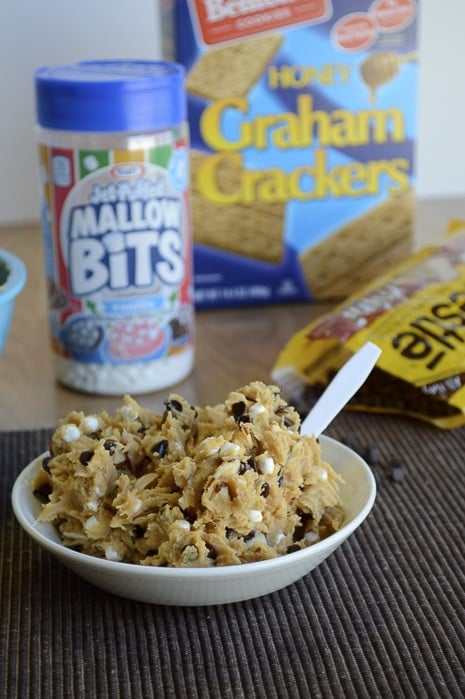 Cheese dip and bean dip are great, but I'd really rather have chocolate! So let's just combine the idea of dip with my love for sweets – Rocky Road Dip is the answer!
Actually, making room for this Rocky Road Dip between the Velveeta and guacamole at your next party is a really good idea.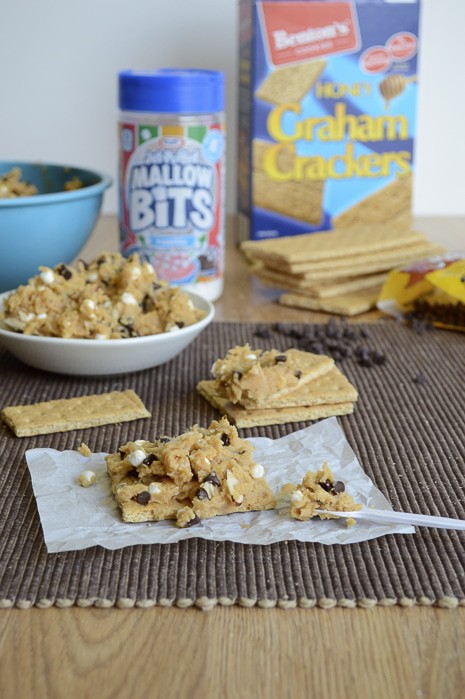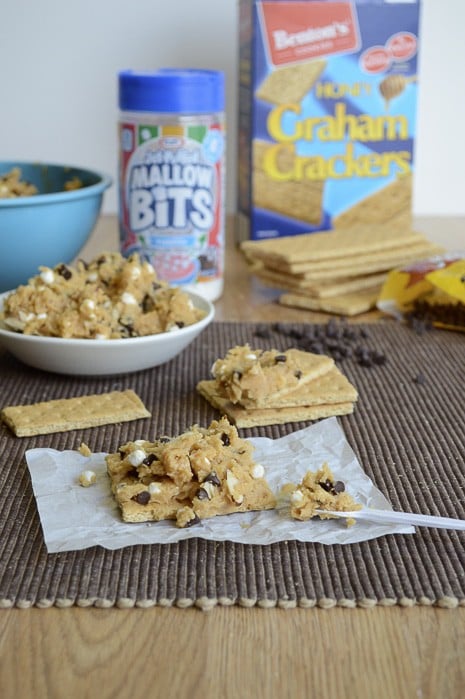 Serve it up with graham crackers, animal crackers, nilla wafers, pretzels or a spoon :-)
I bet you could even spread some on your toast in the morning .. okay, maybe not.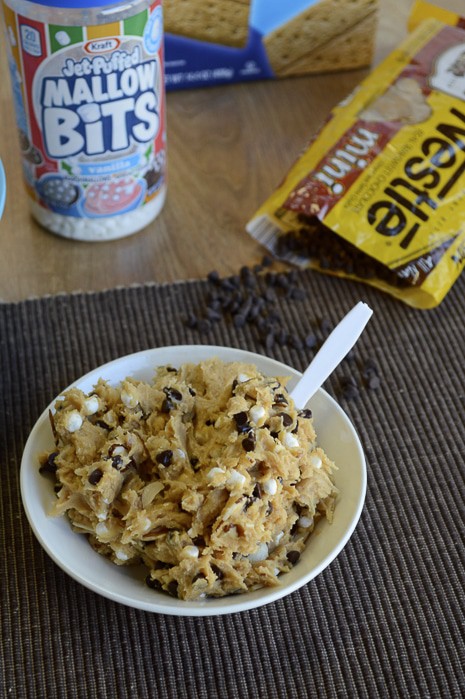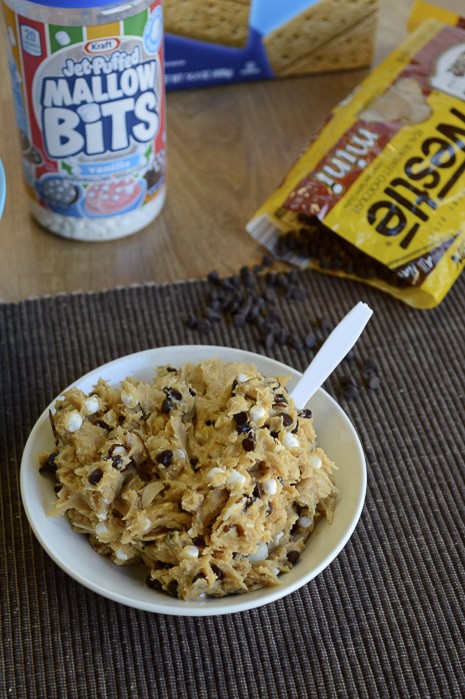 Let's point out the really good things about this recipe:
-no oven required
-only one mixing bowl needed
-uses only 4 measuring utensils (1 cup, 1/2 cup, 1 tsp and 1 tbsp)
Quick and easy – that's what I like.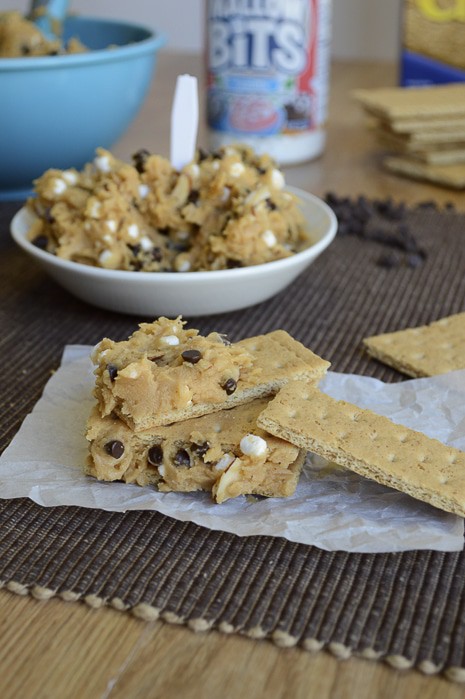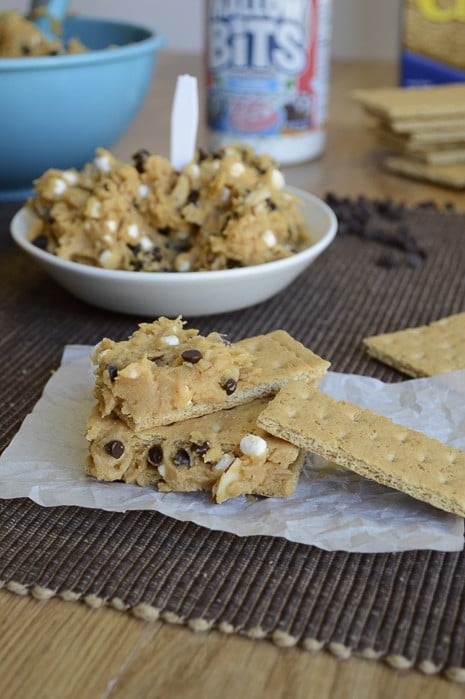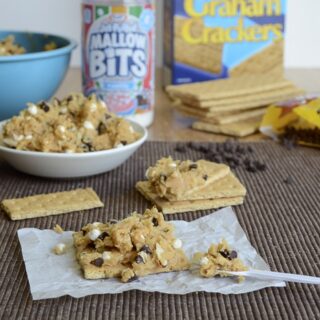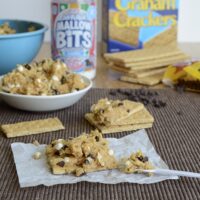 Rocky Road Dip
Additional Time: 10 minutes
Total Time: 10 minutes
Ingredients
8 oz cream cheese, softened
1/2 cup butter, softened
1 cup creamy peanut butter
1 cup powdered sugar
3 tbsp brown sugar
1 tsp vanilla
1 cup Mallow Bits (found near marshmallows in store)
1 cup miniature chocolate chips
1/2 cup slivered almonds
Instructions
Mix the cream cheese, butter, vanilla and peanut butter until smooth.
Stir in the brown sugar and powdered sugar, mixing well.
Fold in the mallow bits, chocolate chips, and almonds.
Serve with your choice of graham crackers, pretzels, or other type of crackers.