Roasted Vegetable Mac & Cheese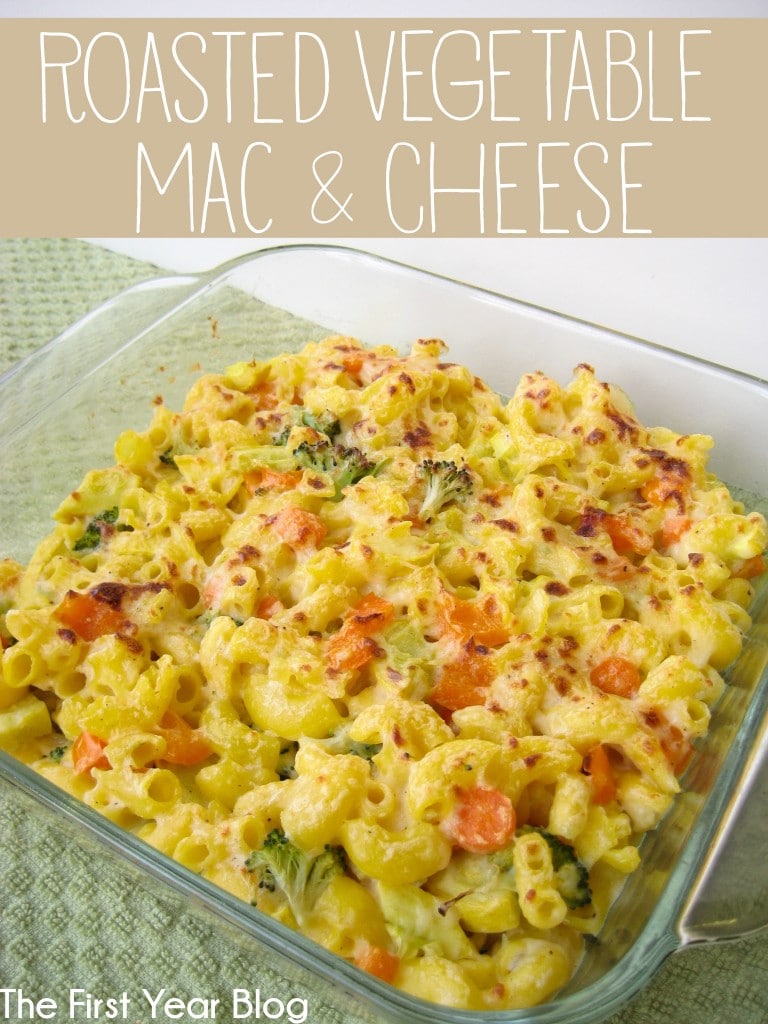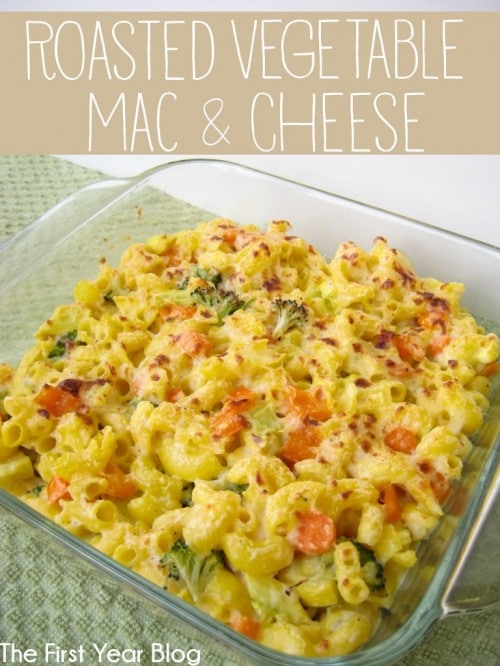 Mmmm, who doesn't like mac & cheese? This roasted vegetable mac & cheese dish is the best of both worlds.. mac & cheese goodness plus roasted (heathy for us) vegetables. It's mac & cheese on vegetable steroids.
Ingredients for a 9 X 13 inch pan of Roasted Vegetable Mac & Cheese
1 cup broccoli florets, chopped
1 red pepper, diced (or any pepper, I used orange)
1 yellow squash, quartered and diced
10 baby carrots, sliced thinly
3 cups pasta (elbow macaroni, rotini, penne, etc.)
1/4 cup olive oil
4 garlic clove, minced
3 tbsp all-purpose flour
1 1/2 cups milk, I used skim
2 cups (8 oz.) cheese [Here's the fun part, I used parmesan cheese in the dish you see pictured, but have also used cheddar cheese, and is wonderful too! You pick your favorite.]
1/2 tsp crushed red pepper flakes (optional, my husbands loves it)
1/2 tsp cayenne pepper
Salt and pepper, to taste
Directions
Preheat oven to 400 degrees F. Begin to boil a medium-large pot of water for the pasta.
Prepare a large baking sheet with cooking spray, or foil. Toss broccoli, pepper, squash and carrots onto the baking sheet.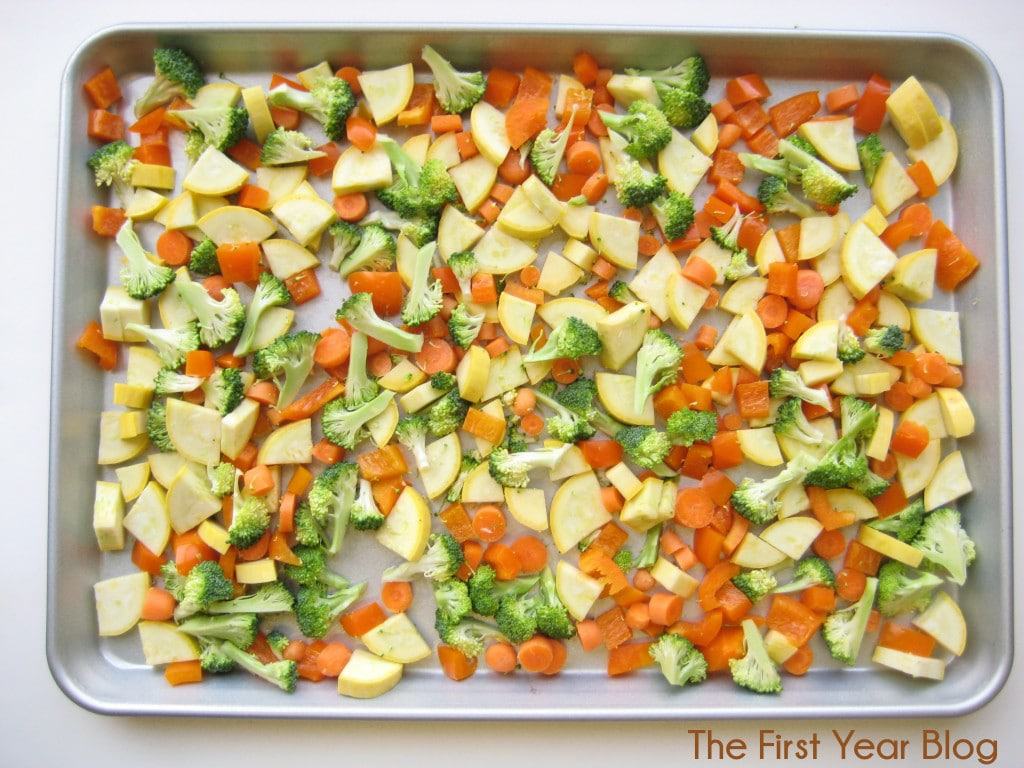 Bake for 20 minutes, or until vegetables have softened. Remove from the oven and set aside.
Once the water is boiling, add the pasta, cooking according to package instructions. Drain and set aside.
Meanwhile, heat olive oil (1/4 cup) in a large skillet over medium heat. Once hot, add the minced garlic and cook for 30 seconds. Whisk in the flour and cook 1 minute. Gradually whisk in the milk, stirring constantly until mixture is slightly thickened. Remove pot from the heat.
Stir in your choice of cheese until well distributed and melted. Add the optional red pepper flakes, cayenne pepper, salt and pepper, or other desired herbs. Lastly, add the noodles and vegetables, stirring well to mix.
Place mixture in a lightly greased 9 X 13 inch dish. Place under the broiler in your oven (500 degrees) for 3-4 minutes, or until the top is golden brown.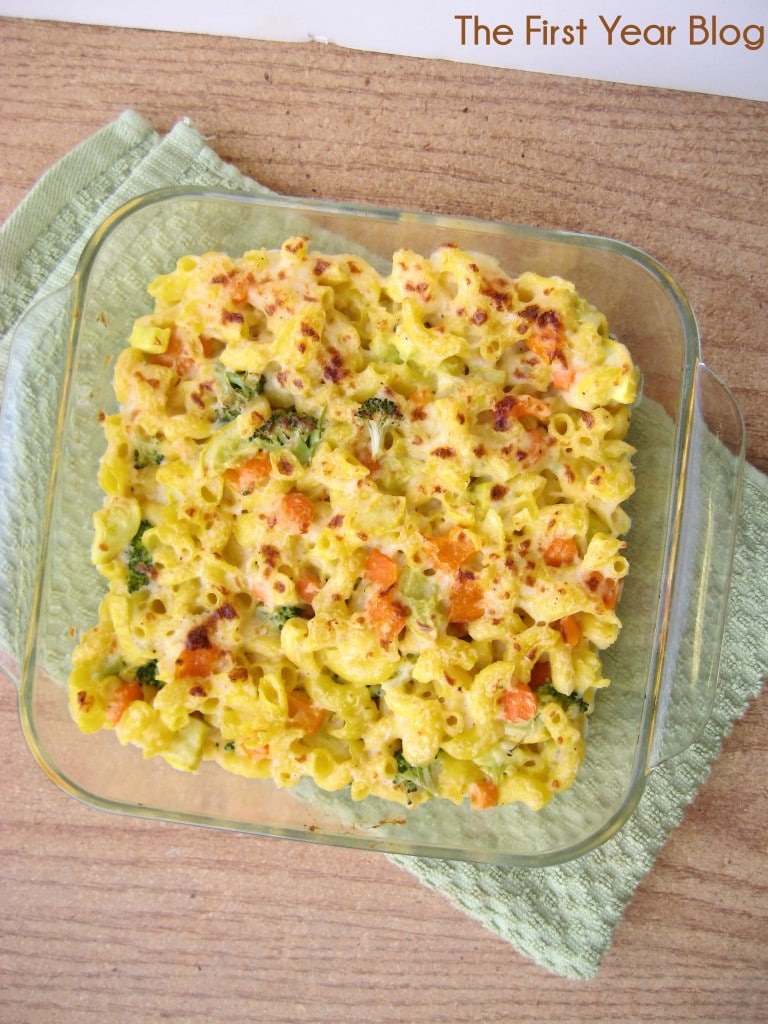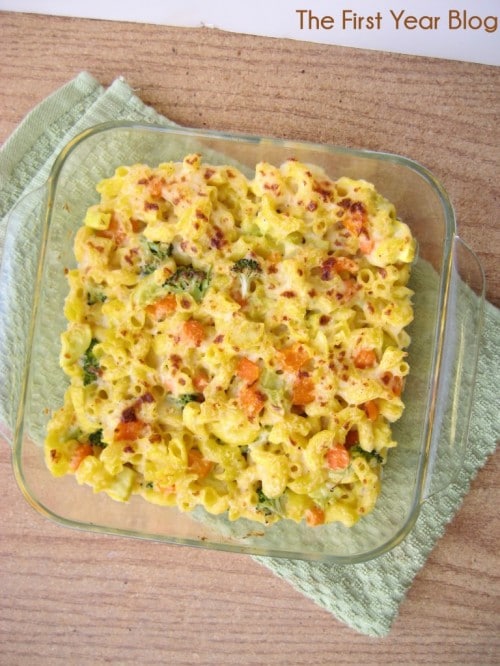 Adapted from The Comfort of Cooking
Cheesy goodness, roasted vegetable mac & cheese.
Linking to these parties!