Roasted Parmesan Green Beans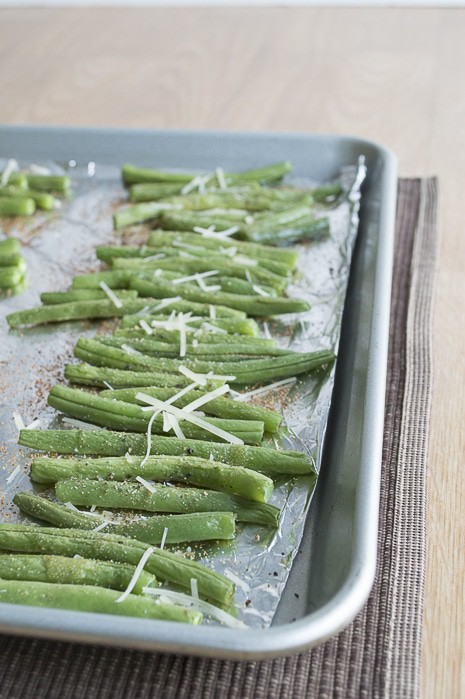 Among all of the not-so-healthy desserts we post, we're starting to post our share of vegetable side dishes.
I joked about how I hope my love for vegetables comes to live on the same level as my love for chocolate. That's what we're working towards.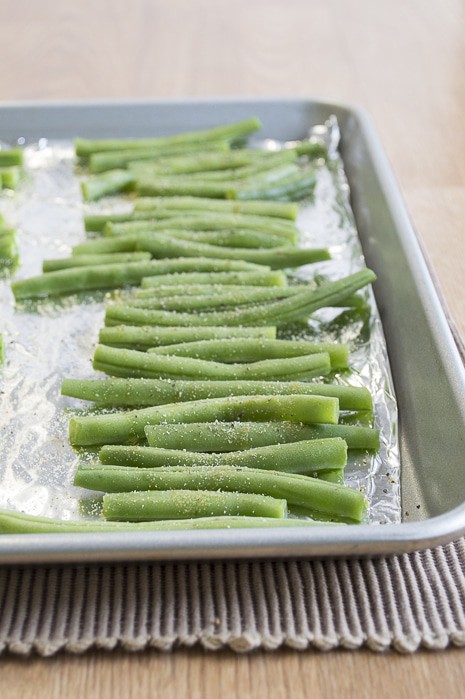 Crisp, fresh, green beans.. now that's real food.

Here is our Vegetable Side Dish Series so far..


Honey Ginger Roasted Carrots, Mashed Potato Supreme, and Sautéed Dill Carrots, Spicy Garlic Green Beans.
I have to admit, the recipe for Mashed Potato Supreme is amazing. And I am going to call it a vegetable side dish because it has potatoes, peppers, and green onions in it. Plus lots of cheese and cream cheese, and that's why it's so good.
But today, it's about the roasted parmesan green beans.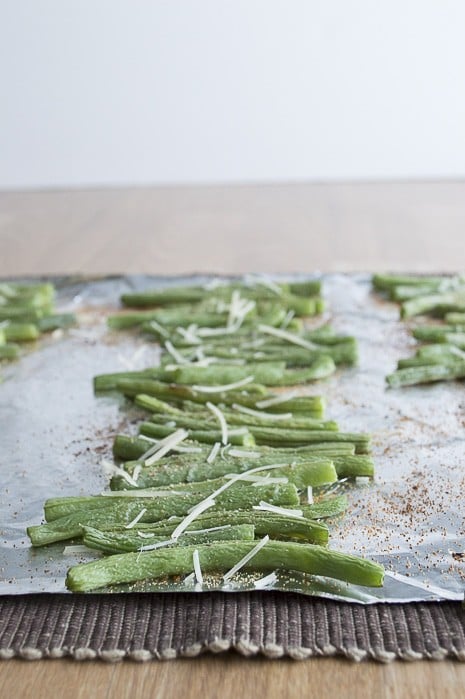 Roasted Parmesan Green Beans
Ingredients
12 oz green beans, trimmed, washed, and dried
2 tsp olive oil
salt & fresh cracked pepper to taste
1/4 tsp garlic powder
1 & 1/2 tbsp shredded parmesan (you could use shake parmesan too to help the cheese stay on better)
Instructions
Preheat the oven to 425 degrees F.
Line a baking sheet with aluminum foil.
Arrange the green beans in a single layer on the baking sheet and drizzle olive oil over them. Season with salt, pepper and garlic powder.
Bake for 10 minutes, flip the beans or shake the pan to turn; bake for 5 additional minutes. Remove from the oven and sprinkle with grated cheese.
https://thefirstyearblog.com/roasted-parmesan-green-beans/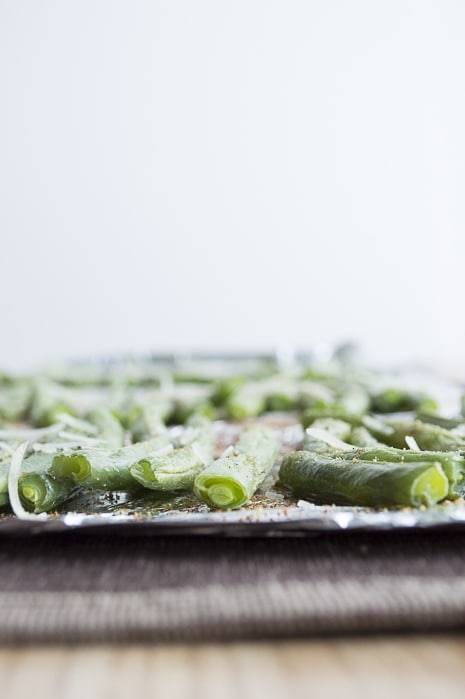 In the directions, I said that you could use shredded parmesan cheese or what I call, shake parm. Does everyone know what 'shake parm' is? It's the cheese you sometimes shake on top of your spaghetti. Or if you're like my husband Ryan, he just put it on his cooked broccoli :)