Reese's Pieces Brownie Puppy Chow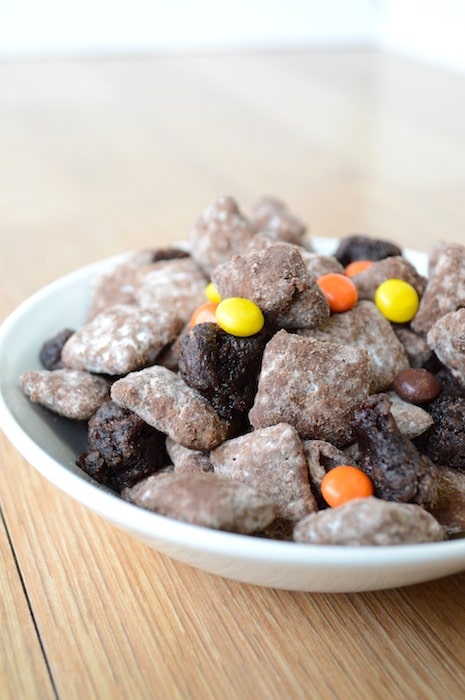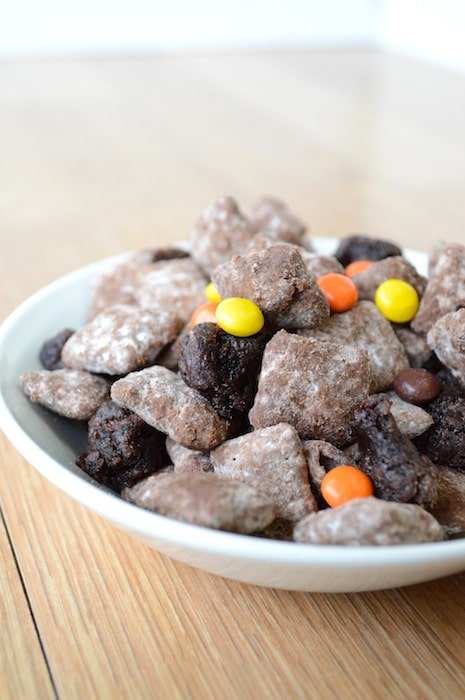 There is a great debate in our house about what the snack mixture pictured above is called. I call it puppy chow, Ryan says they are muddy buddies.
Technically (according to wikipedia, yes my great official source) Chex cereals coined the term "Muddy Buddies." And I also learned that Puppy Chow/Muddy Buddies is a midwest thing – is that true?
Anyway, what do you call them?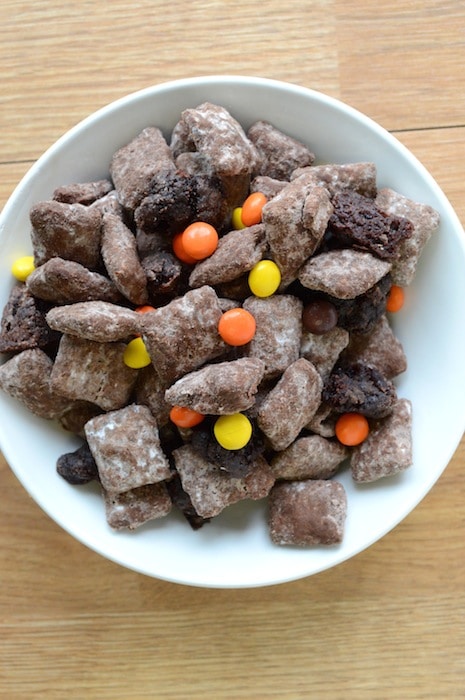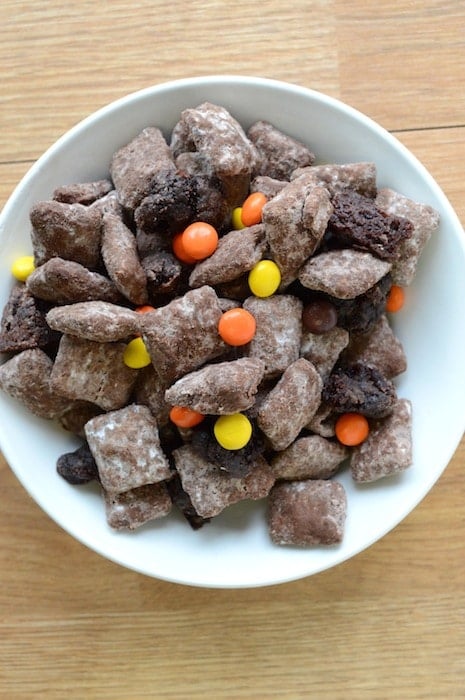 This is a super easy recipe:
reese's pieces + brownie pieces + puppy chow (using brownie mix instead of powdered sugar) = reese's pieces brownie puppy chow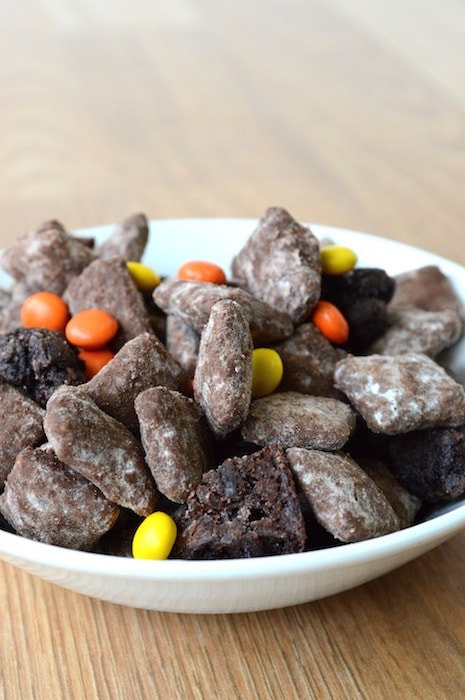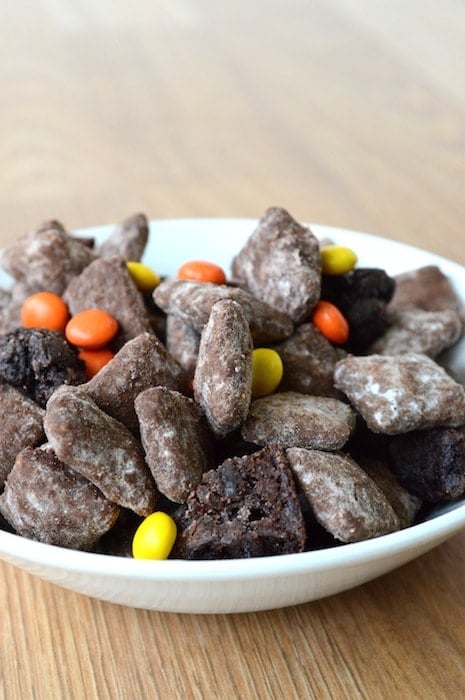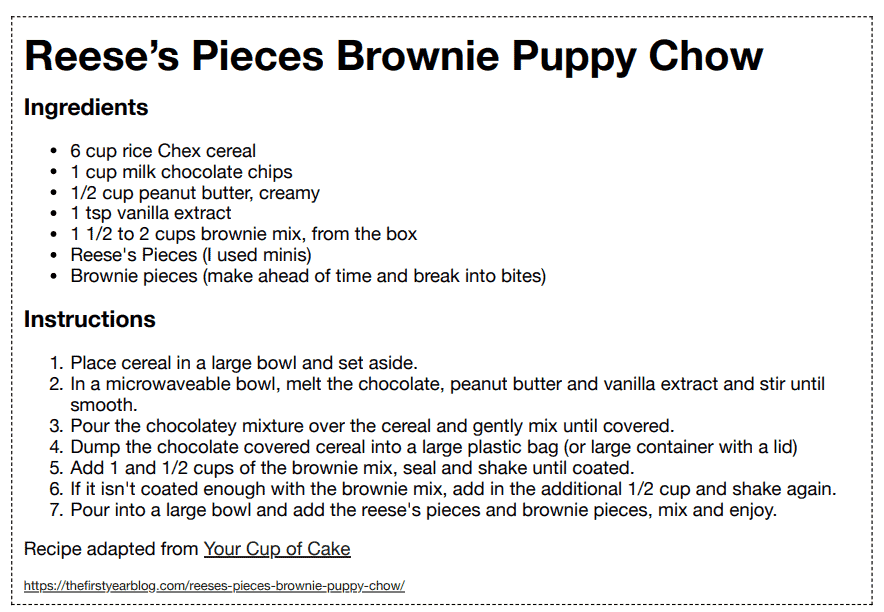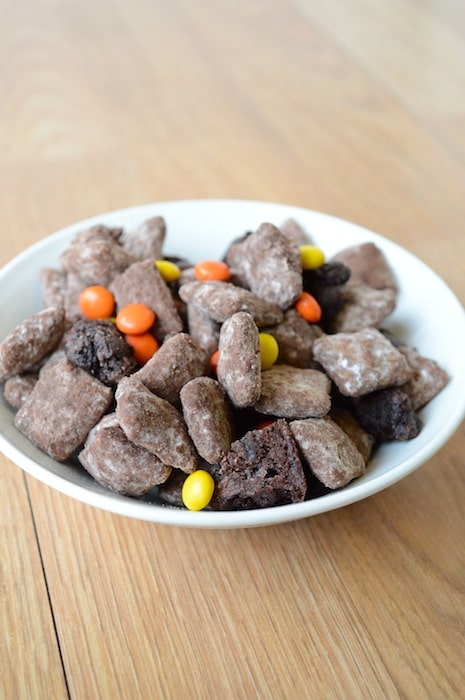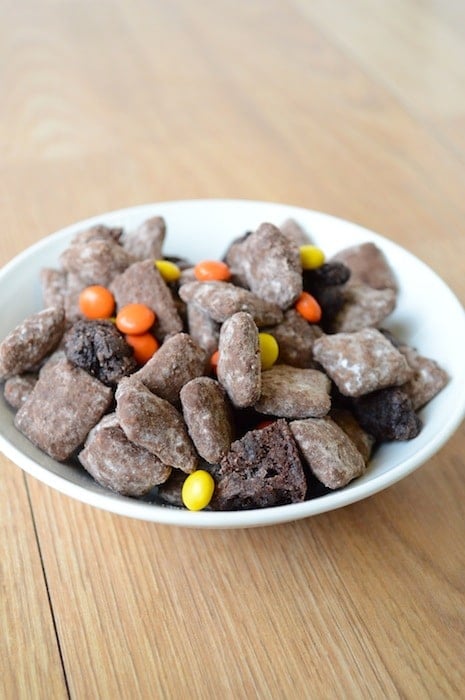 Anyone else feel like they could bring this to their next halloween party? It would be spooktacular!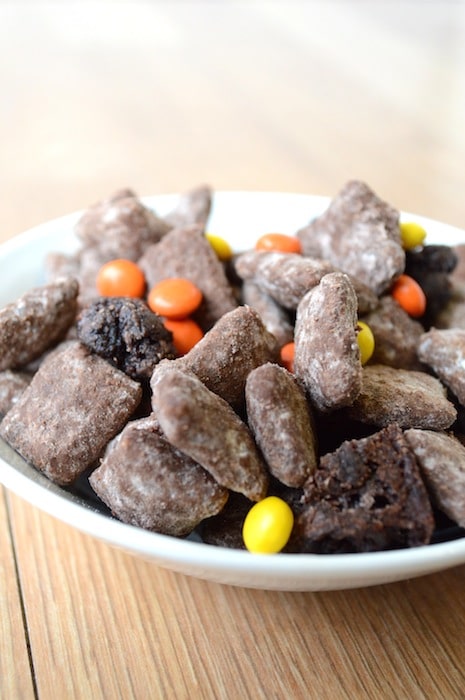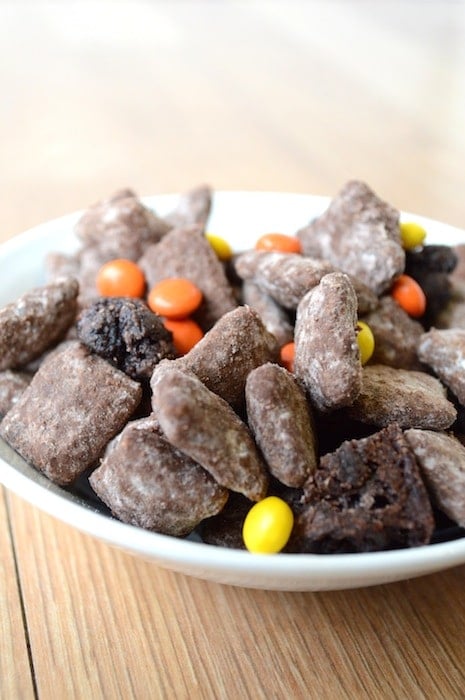 And a little added bonus..
One year for Halloween Ryan and I went as Steve Irwin and a crocodile.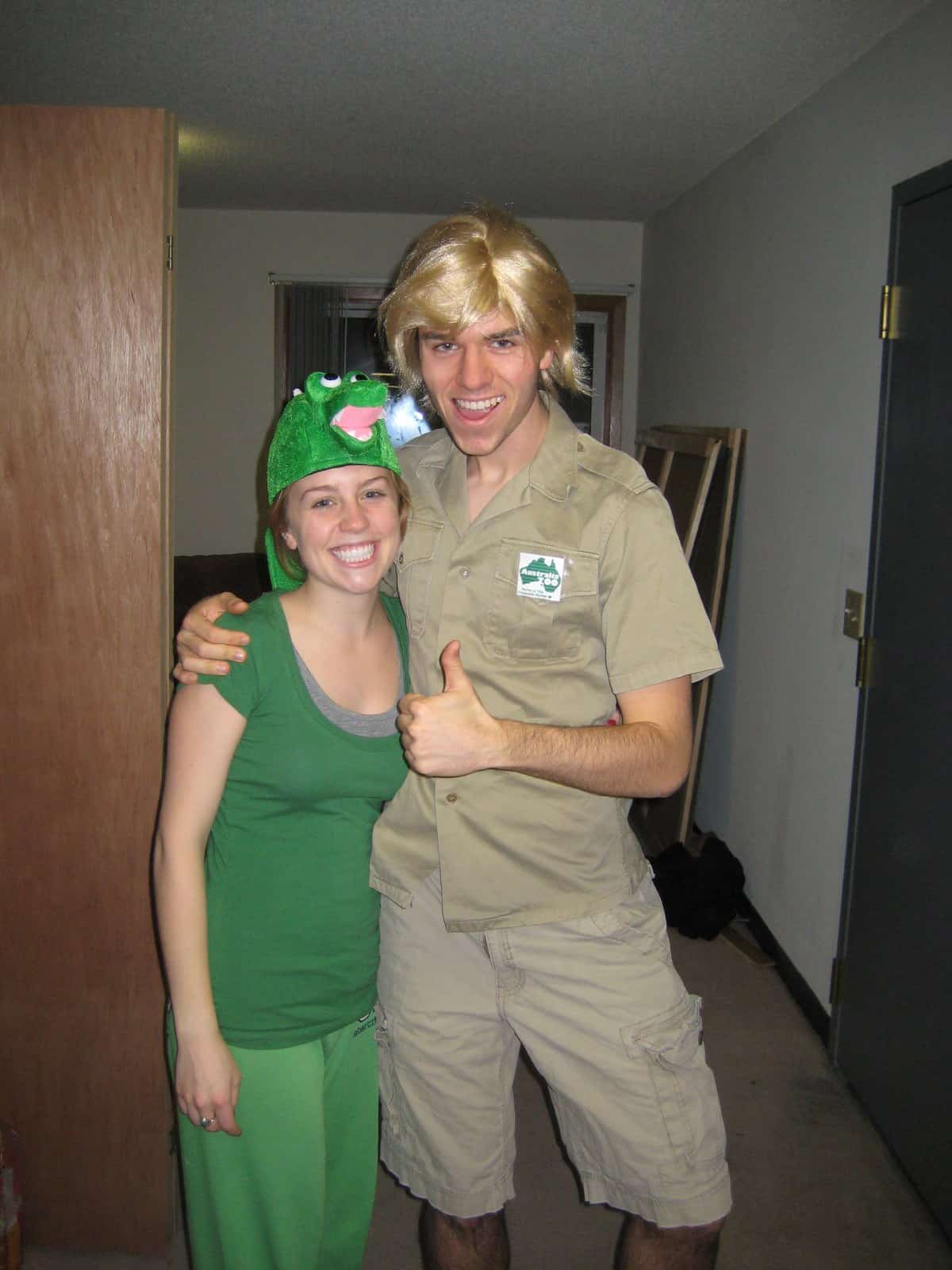 We like coming up with unique couple costumes. Do you have any good ideas?