Reese's Pieces Brownie Puppy Chow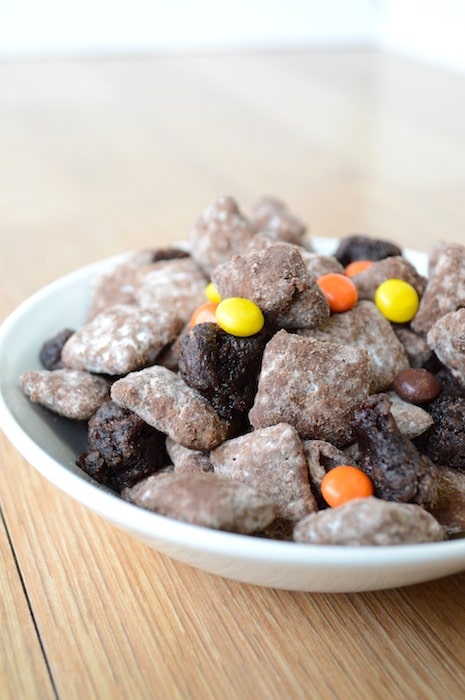 There is a great debate in our house about what the snack mixture pictured above is called. I call it puppy chow, Ryan says they are muddy buddies.
Technically (according to wikipedia, yes my great official source) Chex cereals coined the term "Muddy Buddies." And I also learned that Puppy Chow/Muddy Buddies is a midwest thing – is that true?
Anyway, what do you call them?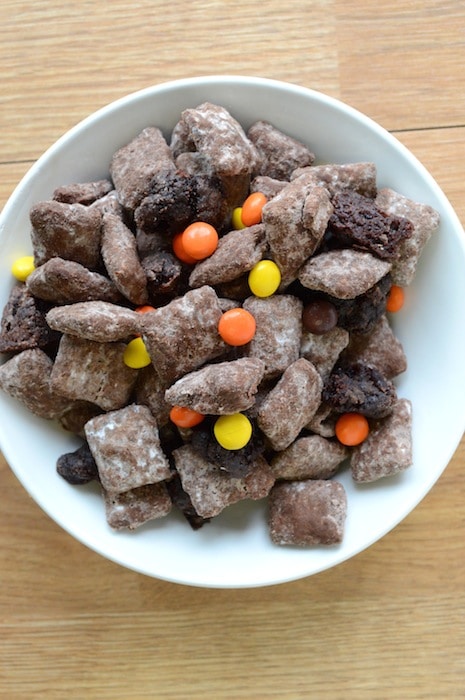 This is a super easy recipe:
reese's pieces + brownie pieces + puppy chow (using brownie mix instead of powdered sugar) = reese's pieces brownie puppy chow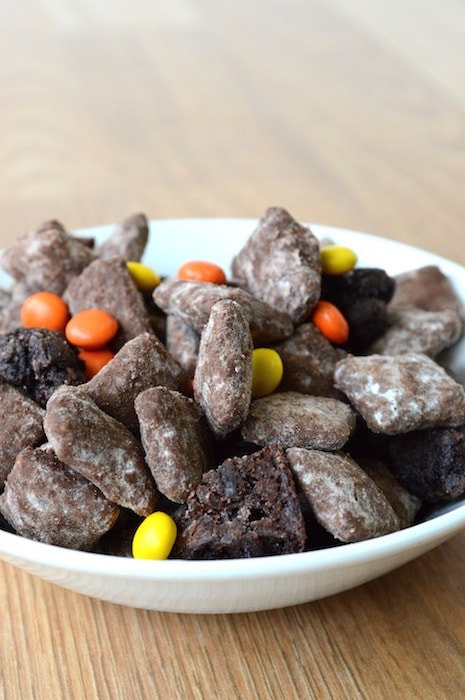 Reese's Pieces Brownie Puppy Chow
Ingredients
6 cup rice Chex cereal
1 cup milk chocolate chips
1/2 cup peanut butter, creamy
1 tsp vanilla extract
1 1/2 to 2 cups brownie mix, from the box
Reese's Pieces (I used minis)
Brownie pieces (make ahead of time and break into bites)
Instructions
Place cereal in a large bowl and set aside.
In a microwaveable bowl, melt the chocolate, peanut butter and vanilla extract and stir until smooth.
Pour the chocolatey mixture over the cereal and gently mix until covered.
Dump the chocolate covered cereal into a large plastic bag (or large container with a lid)
Add 1 and 1/2 cups of the brownie mix, seal and shake until coated.
If it isn't coated enough with the brownie mix, add in the additional 1/2 cup and shake again.
Pour into a large bowl and add the reese's pieces and brownie pieces, mix and enjoy.
https://thefirstyearblog.com/reeses-pieces-brownie-puppy-chow/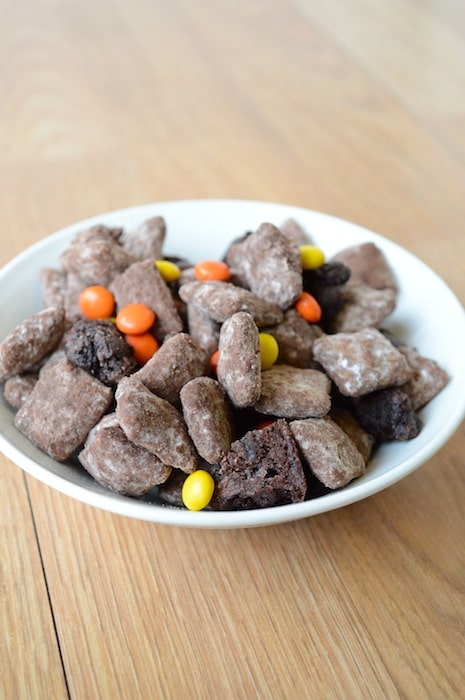 Anyone else feel like they could bring this to their next halloween party? It would be spooktacular!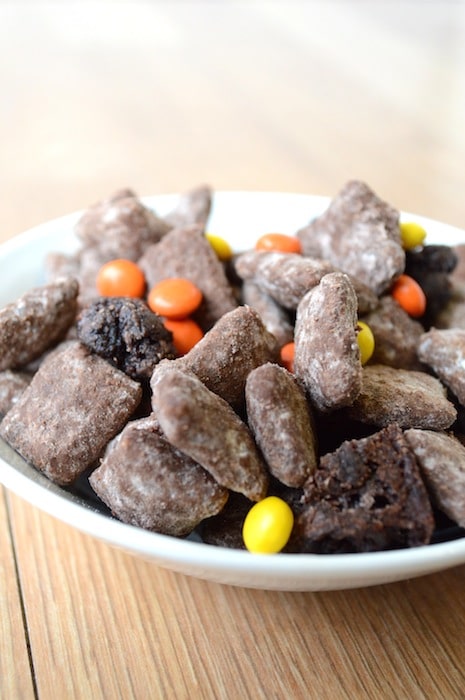 And a little added bonus..
One year for Halloween Ryan and I went as Steve Irwin and a crocodile.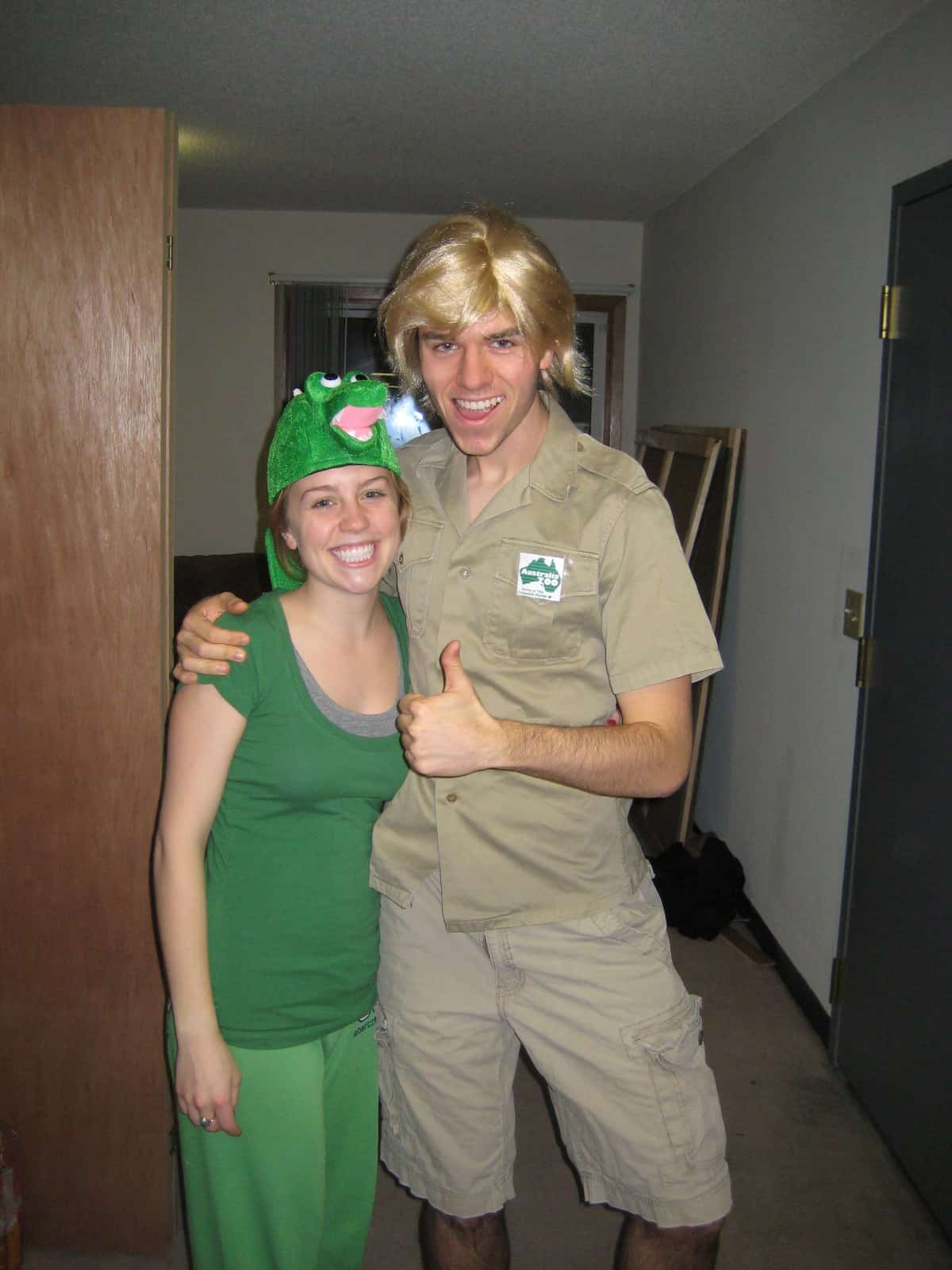 We like coming up with unique couple costumes. Do you have any good ideas?