Want our top 10 essential dessert recipes?
Get our favorite classic recipes in your inbox! It's 100% free, but we might make you hungry!
Red Cabbage Salad with Jicama and Peppers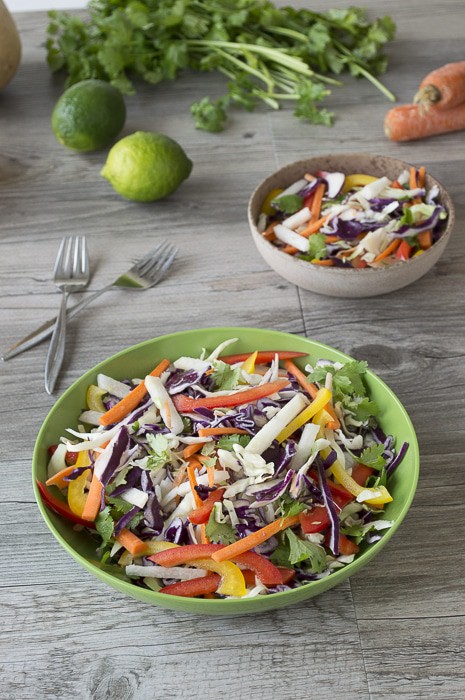 Say hello to jicama (hic-kah-ma). Red cabbage and peppers are common everyday vegetables, but have you heard of jicama?
It belongs to the root vegetable class because it grows underneath the ground. The outside of jicama is brown, and can be very tough and fibrous to "peel". The inside of jicama is white in color. It's crunchy and has a similar texture to water chestnuts or a colorless watermelon.
Jicama has a faintly sweet flavor that is almost earthy. Some of you might be thinking "Earthy? Like worms, dirt & mud?"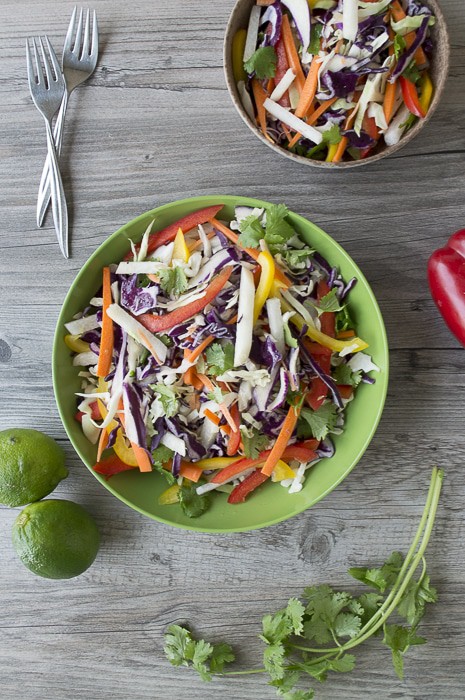 You mean you don't like worm spaghetti? It's my favorite rainy day meal!
Just kidding. When I use the term 'earthy' I mean natural, starchy, lightly flavored. If you're not sure what earthy tastes like, bite into a raw potato and become one with the soil :)
The easiest way to "peel" jicama is to first cut it into slices, then cut the outer skin off with a knife. The first time I peeled jicama I tried using a carrot peeler, but it didn't even make a dent in the skin.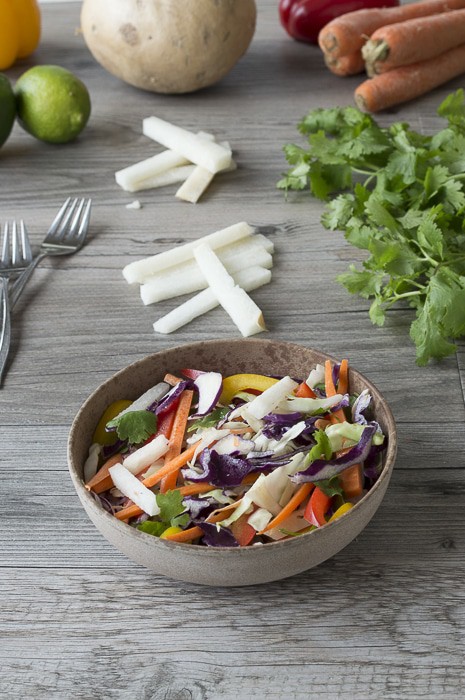 A single jicama can be pretty large, so if you do decide to pick one up at the grocery store it's nice to have a few recipes on hand that use jicama. We have a recipe for Jicama Citrus Salsa, which I like to call the rainbow salsa, because in addition to the jicama there's red pepper, diced orange, yellow pepper, cilantro, and red onion. It's super delicious and full of fresh flavor.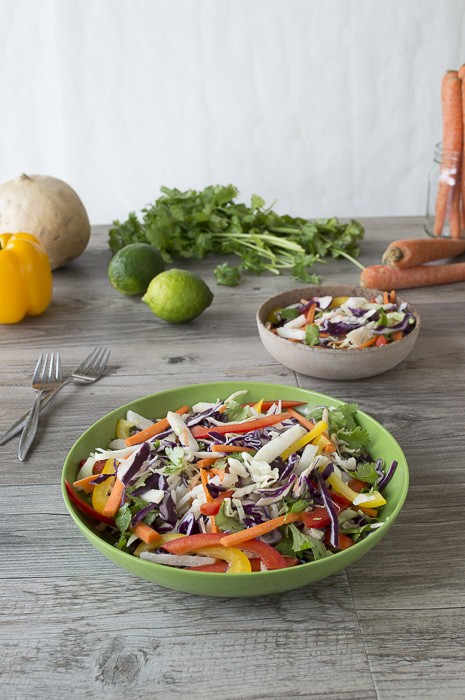 Don't forget, you can save our recipes to your Recipe Box and create meal plans by clicking "Save Recipe."

Red Cabbage Salad with Jicama and Peppers
Ingredients
1 bag of pre-cut red cabbage mix, or a red cabbage chopped
1 red pepper, julienned
1 yellow pepper, julienned
1-2 medium carrots, peeled & julienned
1/4 of your jicama, julienned (about 2 regular sized handfuls of jicama)
1/4 cup fresh cilantro, torn

Light dressing

1/2 to 1 tbsp lite soy sauce
1/2 to 1 tbsp sesame oil
1/2 to 1 tbsp rice wine vinegar
juice of 1/2 lime
1/4 tsp grated ginger
Instructions
If using a whole red cabbage, chop into strips.
Julienne the red and yellow peppers.
Peel and julienne the carrots.
Remove the skin from the jicama and julienne.
Wash and tear the cilantro.
Combine all of the vegetables into a large bowl.
Prepare the light dressing. In a small bowl, mix the soy sauce, sesame oil, rice wine vinegar, lime juice, and ginger. Pour over the salad, toss, and serve.
https://thefirstyearblog.com/red-cabbage-salad-with-jicama-and-peppers/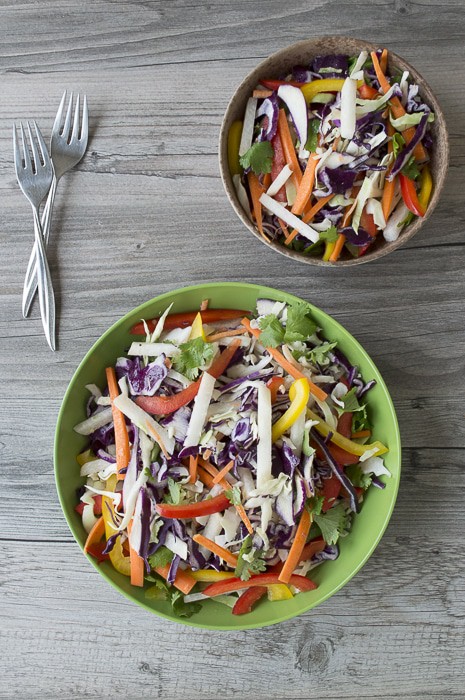 If you're looking for more recipes that use jicama, I searched Pinterest and saw some delicious ideas,
you can see them here
. You can add jicama slices to spring rolls or dice it up and use it in a hash. One that caught my attention was using jicama to make french fries. Anything I can dip in ketchup, mustard or bbq sauce I will try!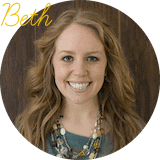 Similar recipes: Crunchy Cabbage Asian Salad and Quinoa Bell Pepper Salad with Rosemary