Pumpkin Scotcheroos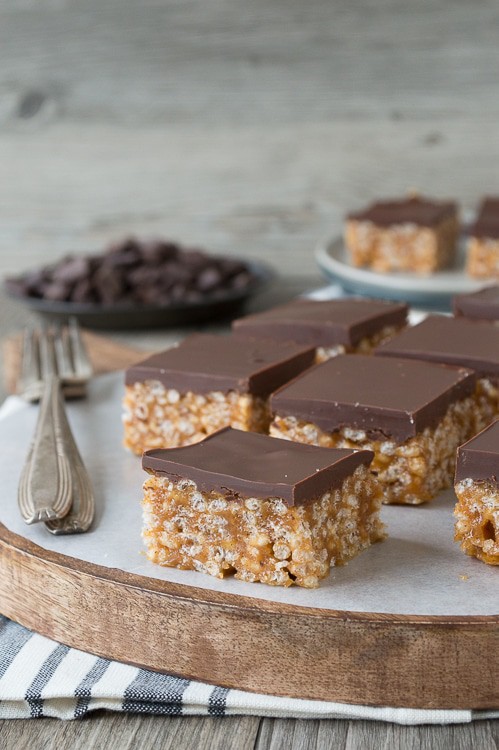 Want to know something?
Ryan and I bought pumpkins a few days before Halloween because we were going to carve them. Normal right?
Well.. Halloween week passed by so fast that we still hadn't carved them by October 31st, so halloween morning we decided that we would carve them that night. Not really to display them but more for fun and for the tradition of it.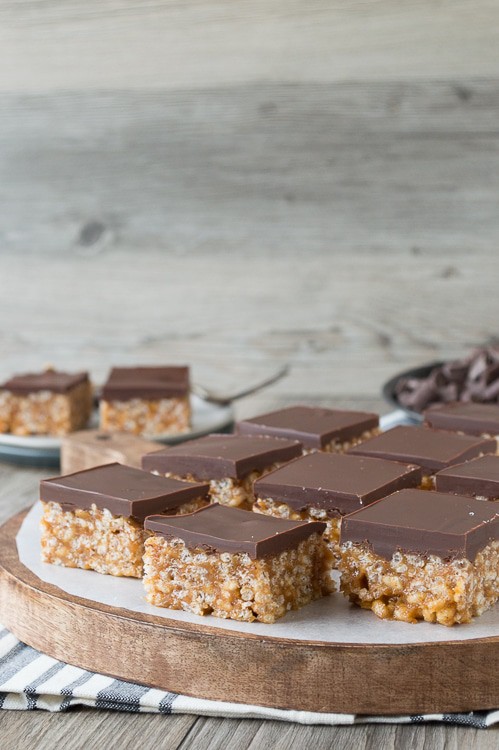 Halloween night comes and did we carve our pumpkins? Nope. We were in bed by 8:30. So, we have these pumpkins still sitting around our house, not carved, not even painted.. nothing!
I was trying to figure out what I could do with the pumpkins, and I had this idea of making pumpkin scotcheroos! Everyone loves regular scotcheroos and everyone loves pumpkin during this time of the year, so why not combine the two!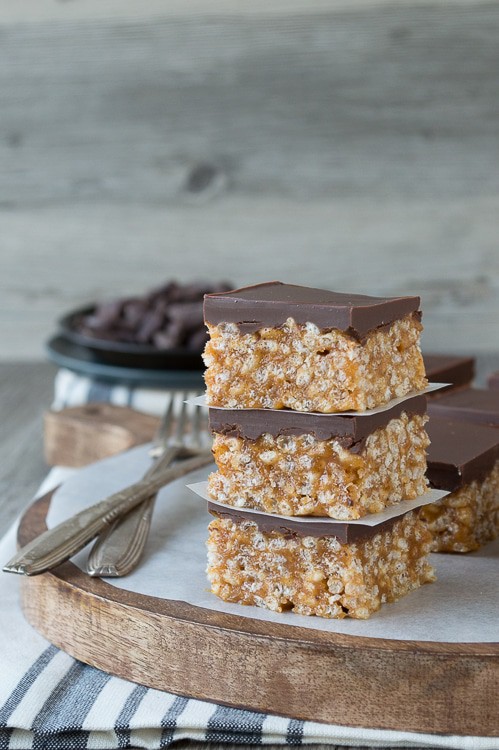 Some of you might be thinking, Wow! That's cool that you used your pumpkins to make pumpkin scotcheroos. Well, I am so sorry to disappoint but I didn't actually those pumpkins in this recipe.
As much as I'd like to make my own pumpkin puree, I'm not really sure I want to spend my time roasting, cooling, then pureeing them, I'd rather be watching Dance Moms! So I used the next best thing, canned pumpkin puree. But to give the pumpkins credit, they did inspire me to make this recipe :)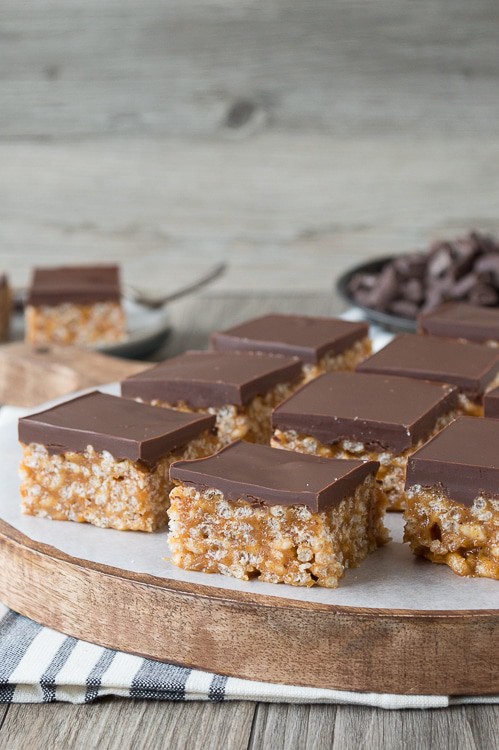 In this recipe I mention that you will need to pat the pumpkin puree between paper towels several times to remove the moisture. This is crucial. Pumpkin puree is wet and if you just add the pumpkin to the other ingredients without patting, your scotcheroos aren't going to hold together well. The pumpkin puree won't stick to the paper towels, instead it forms a ball, sticking together. As you pat the pumpkin, you will begin to see the pumpkin juice absorb into the paper towels, do this at least 2 times, changing the paper towels when they become saturated. When in doubt, pat the puree some more, you can never over pat.
Pumpkin Scotcheroos
Yield: 16-20 bars
Total Time: 1 hour
Ingredients:
1 cup light corn syrup
1 cup sugar
3/4 cup creamy peanut butter
1/2 cup pumpkin puree, patted between paper towels several times to remove the moisture
1 & 1/2 tsp pumpkin pie spice
1 tsp nutmeg
1/2 tsp cinnamon
6 cups rice krispies cereal
2 & 1/2 cups chocolate chips
3 tbsp oil or crisco, for melting chocolate chips
Directions:
Line a 9x13 inch baking pan with wax paper and spray with cooking spray.
Pat the pumpkin puree between paper towels to remove the moisture.
Heat the corn syrup and sugar in a large pot over medium heat. Stir the mixture until the sugar dissolves and the mixture begins to boil.
Remove the mixture from the heat and stir in the peanut butter, pumpkin puree, and all spices. Mix until incorporated.
Add the rice krispies and mix until they are well coated.
Transfer this mixture to the baking pan, making sure to press it down with your hands or spatula.
Let the pan cool for 10 minutes.
In a small pot over medium-low heat, melt the chocolate chips and the oil or crisco, stirring until it's smooth.
Pour the chocolate evenly over the cereal layer. Cover and refrigerate until set. Cut into bars using a large knife.
Spray the measuring cup with cooking spray before measuring the corn syrup to prevent the corn syrup from sticking. To cut the bars, you could remove them from the pan using the wax paper. To create clean cuts I like to wipe my knife clean in between each cut.
These are
dangerous
, and when I say dangerous I mean delicious. They will disappear quickly!