Pumpkin French Toast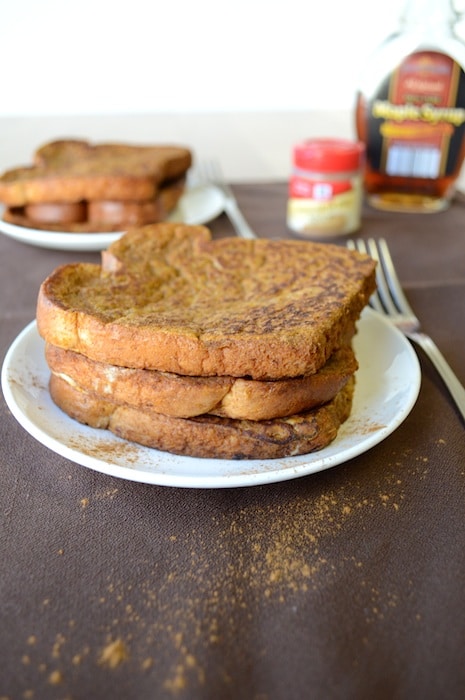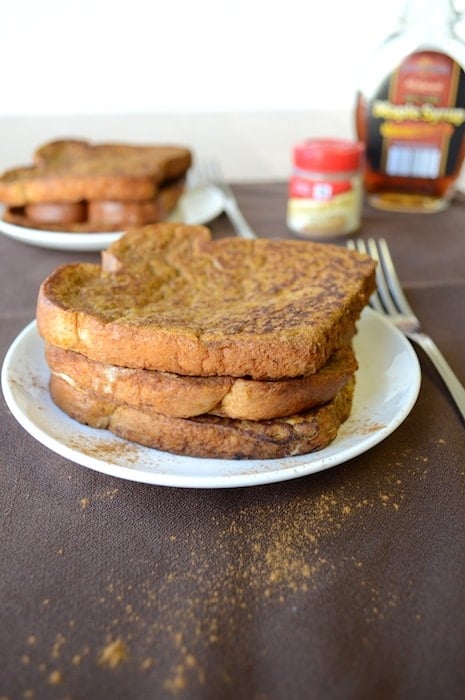 Ever since I posted our copycat Starbucks Pumpkin Pound Cake recipe (click to see it!), I've been a little pumpkin crazy.
I've made that pumpkin pound cake 3 times now. And 1 time in muffin form with chocolate chips. Then I made pumpkin dump cake and pumpkin pie bars, and now pumpkin french toast.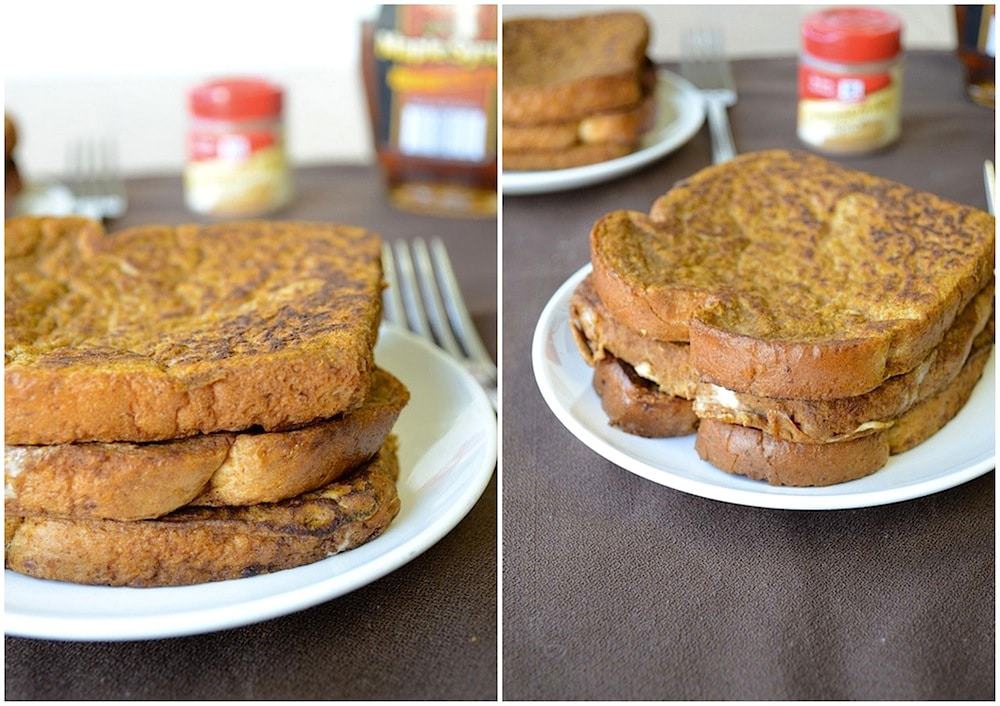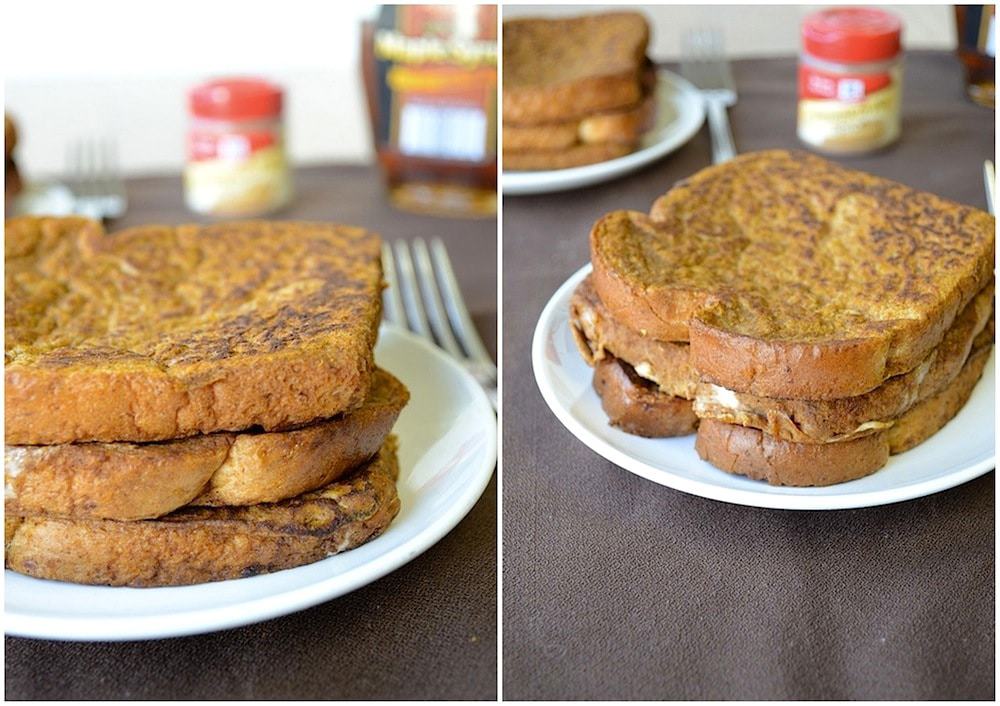 I was that crazy lady who walked out of the grocery store with 10 cans of pumpkin. And some candy corn :-)
The recipes for Pumpkin Dump Cake and Pumpkin Pie Bars will be up soon, but today it's all about the pumpkin french toast.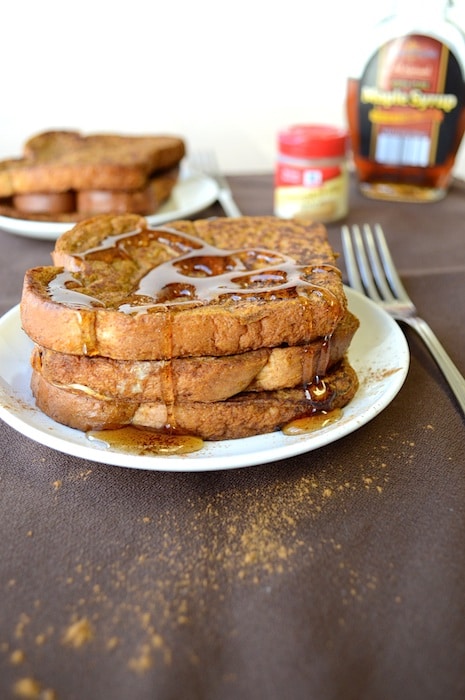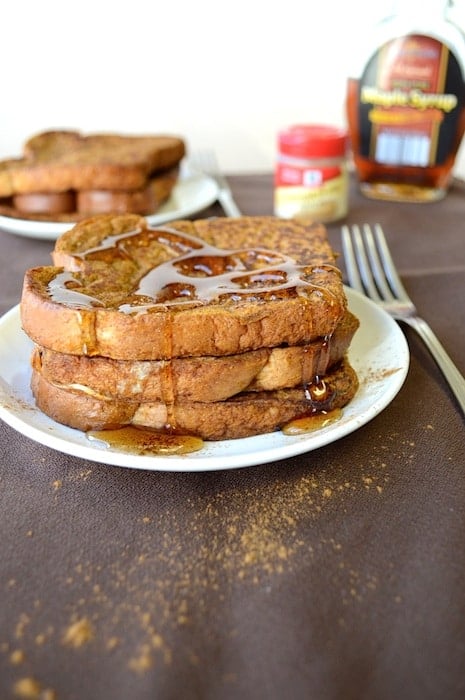 Oh my goodness, I think I just drooled on my computer.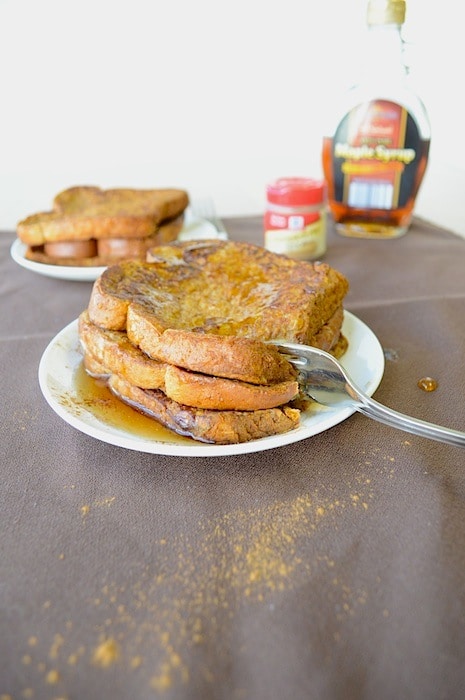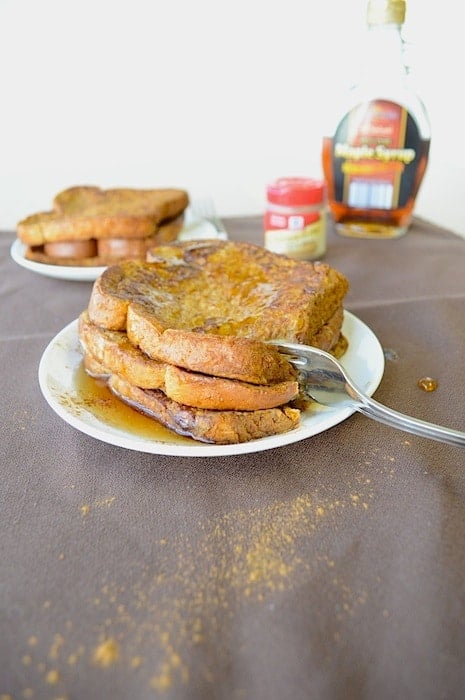 The smell of this french toast will get you out of bed faster than any alarm clock. It's been tested and proven by Ryan who sleeps like a rock but mysteriously becomes conscious when I whip this up in the morning.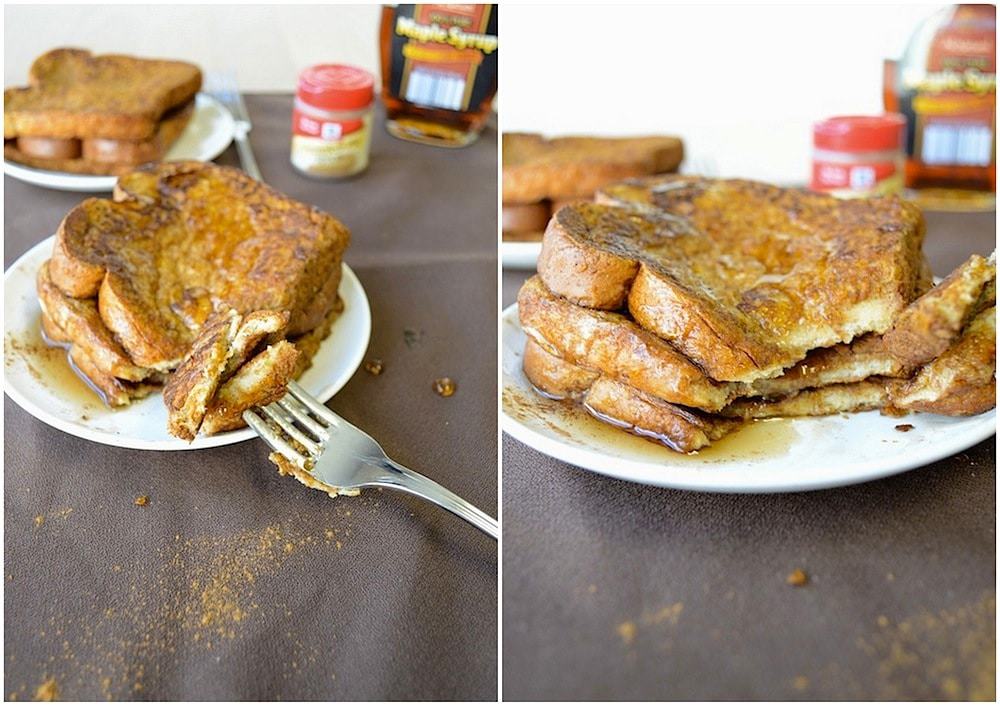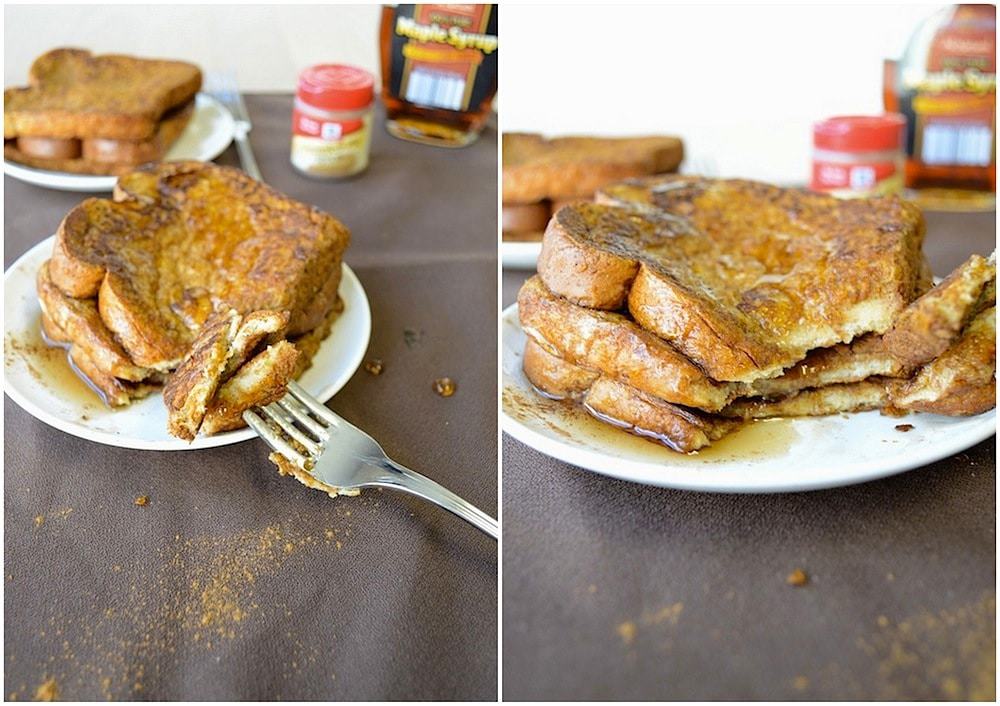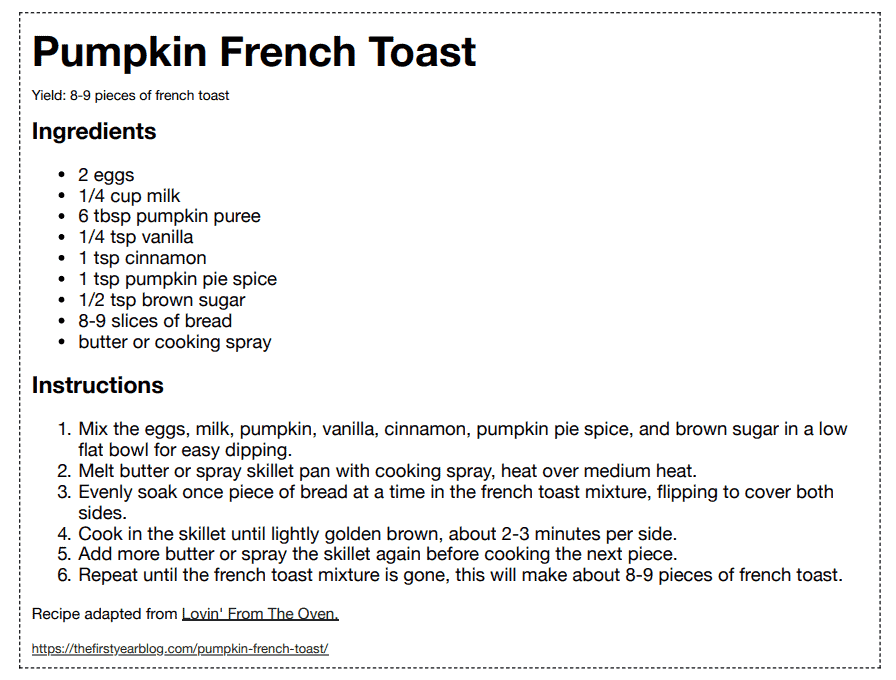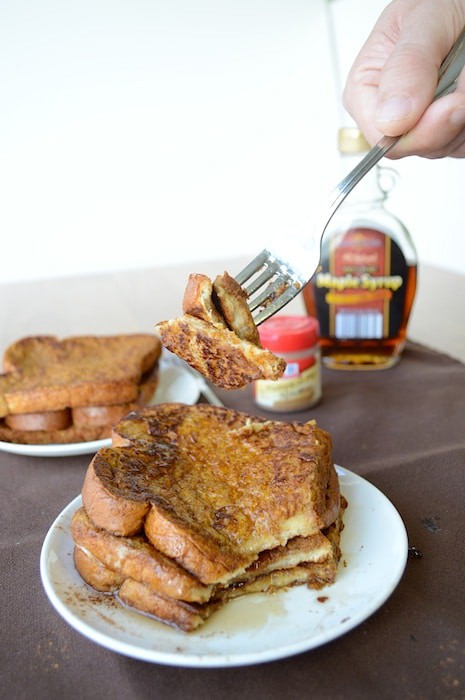 Stock up on pumpkin because we have more fall recipes coming!