Want our top 10 essential dessert recipes?
Get our favorite classic recipes in your inbox! It's 100% free, but we might make you hungry!
Pink Girl Popsicles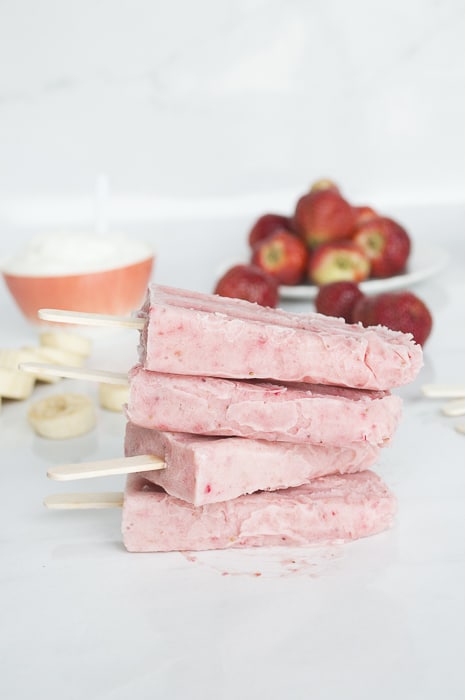 So I thought I had a donut addiction.

But it turns out that I also have a popsicle problem.
Which is much healthier :-)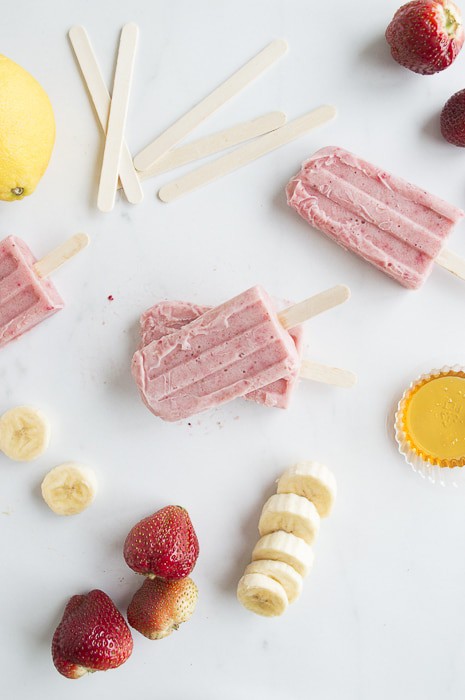 I did quite a bit of popsicle marker research before I decided to buy one. I wanted a mold where I could use regular wooden popsicle sticks and the Norpro Ice Pop Maker is the one I bought.
So if you are looking for something similar, I would highly suggest that one.
I've been cranking out popsicles like I'm the Schwan's man.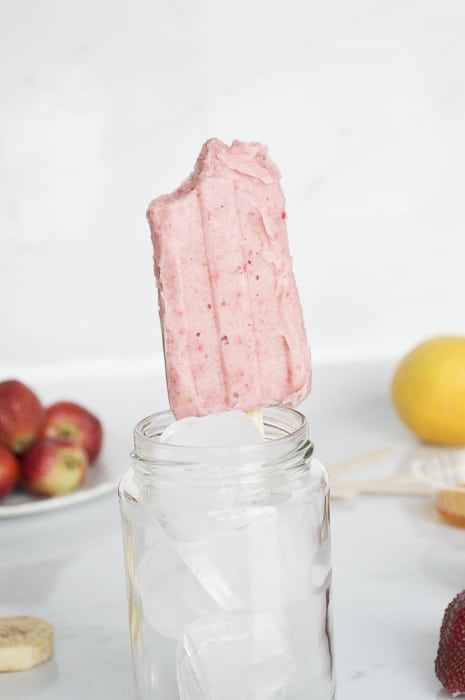 Ingredients
2 cups chopped strawberries
2 bananas
juice of 1/2 lemon (1 & 1/2 to 2 tbsp juice)
2 tbsp honey or agave nectar
1 cup plain greek yogurt
Instructions
Place the strawberries, bananas, lemon juice, honey/agave nectar, and yogurt in a blender and blend until smooth.
Pour into your popsicle molds. Follow your instructions for adding the sticks, etc.
Freeze for at least 3 hours.
Place the popsicle mold in several inches of room temperature water to help loosen the popsicles.
Once the popsicles have been removed, wrap the extras in plastic wrap and store in the freezer for later use.
Recipe adapted from Ice Pop Joy by Anni Daulter.
https://thefirstyearblog.com/pink-girl-popsicles/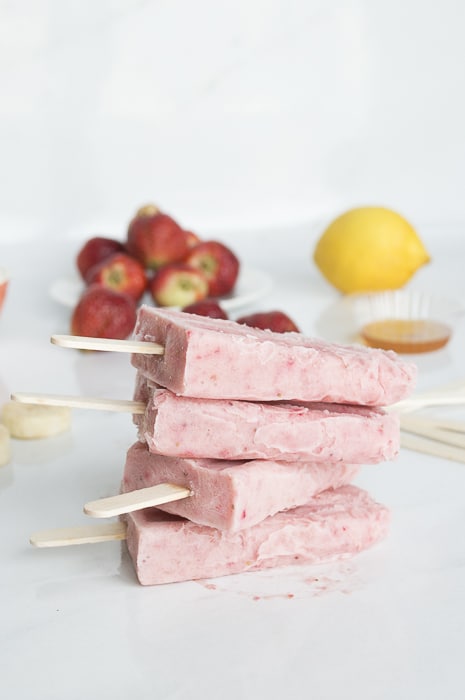 Empty out your freezer because we have more frozen popsicle goodness coming.