Peanut Butter Pretzel Granola Bars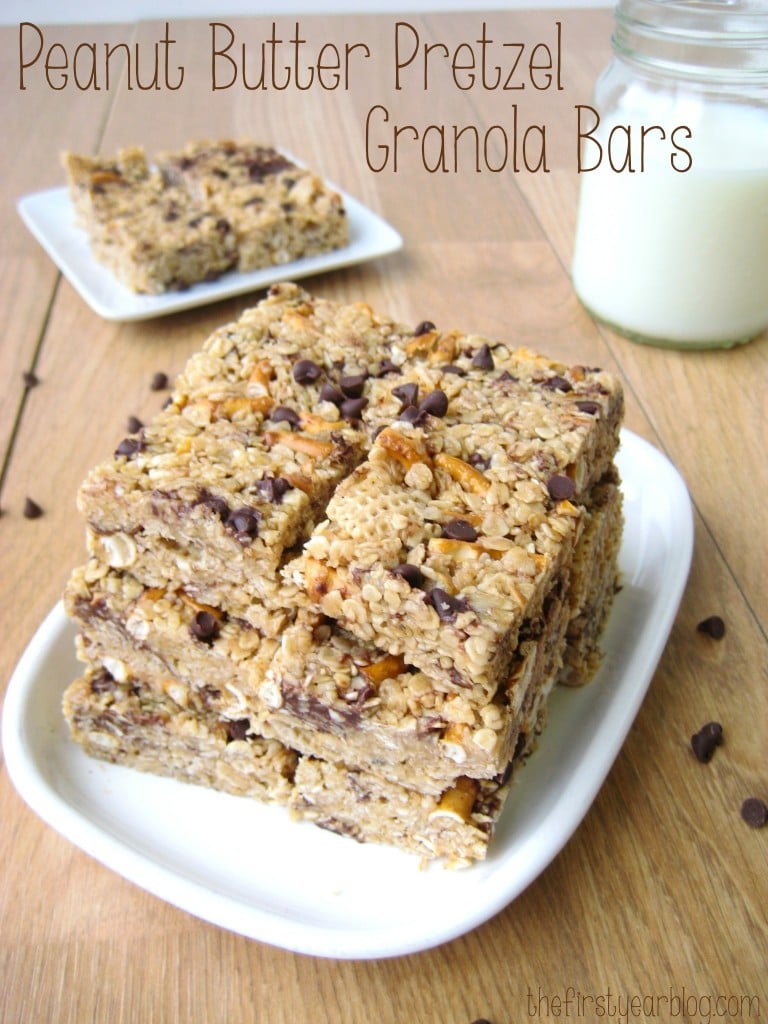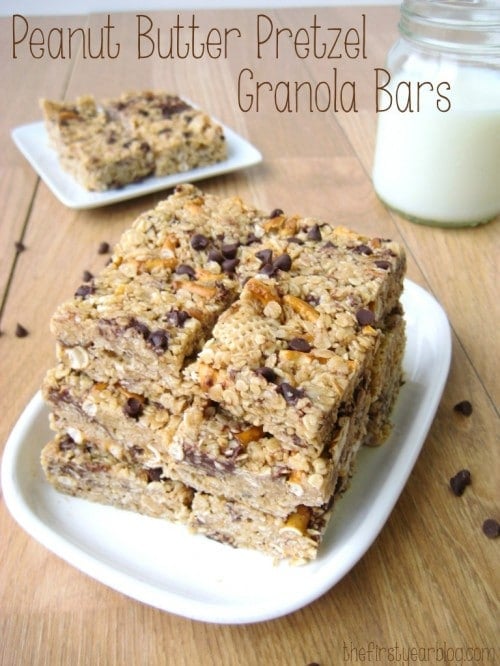 Making homemade granola bars is so easy. If you've never done it before, I kind of equate the process to making rice krispie treats – mix, dump, and press into a pan!
Also, I can guarantee that these are very delicious and will be quickly devoured by all.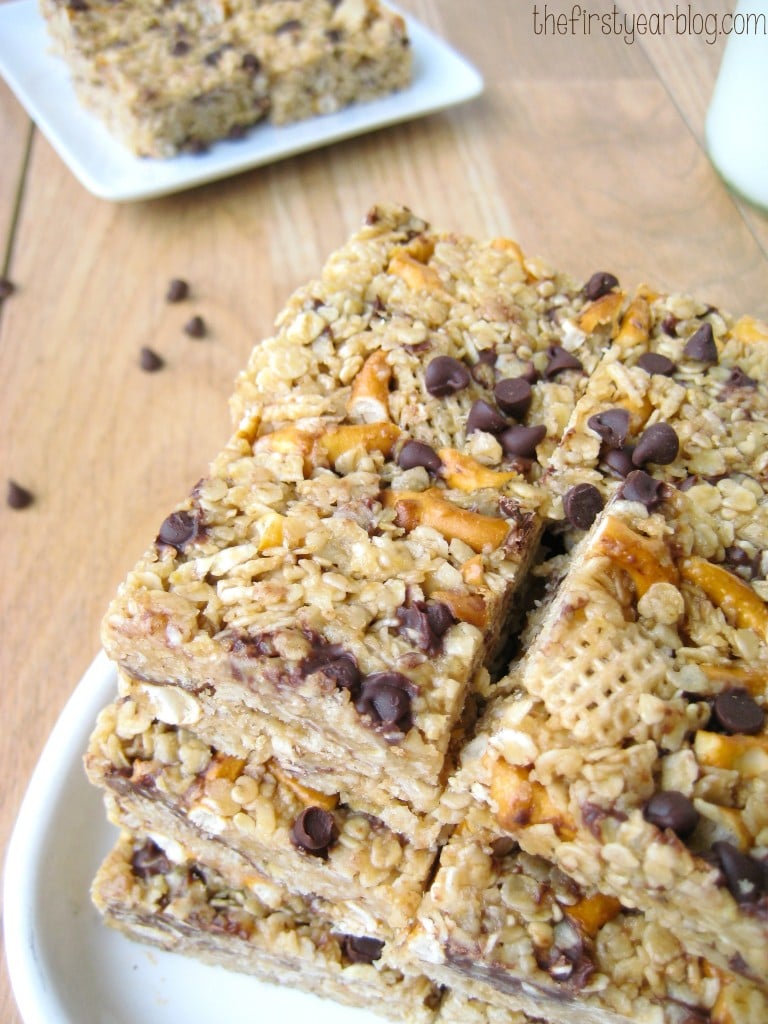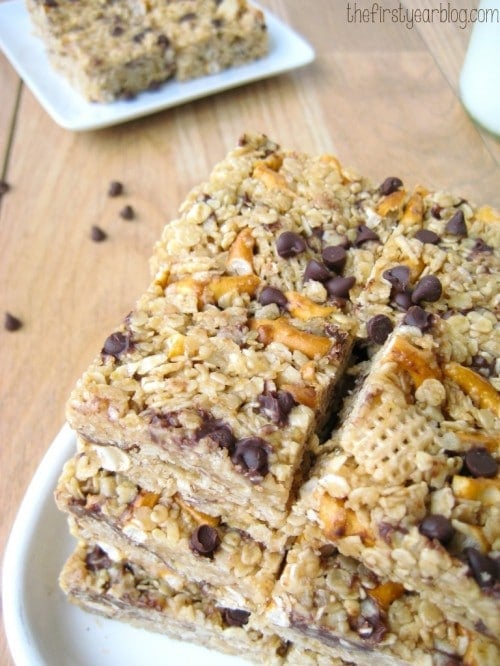 What's in these no bake granola bars? Oatmeal, chex cereal, pretzels, peanut butter, and chocolate chips.
I love that this recipe can be easily changed depending upon what you have on hand or prefer. The original recipe actually called for rice krispie cereal, but we didn't have that so I used chex cereal and it worked great.
Other ingredients that you could substitute include raisins, peanut butter chips, m&m's, coconut, chopped nuts or pecans, craisins, sunflower seeds, or other cereals. Mmmm mmm, I am sure another version of this recipe will show up on the blog later.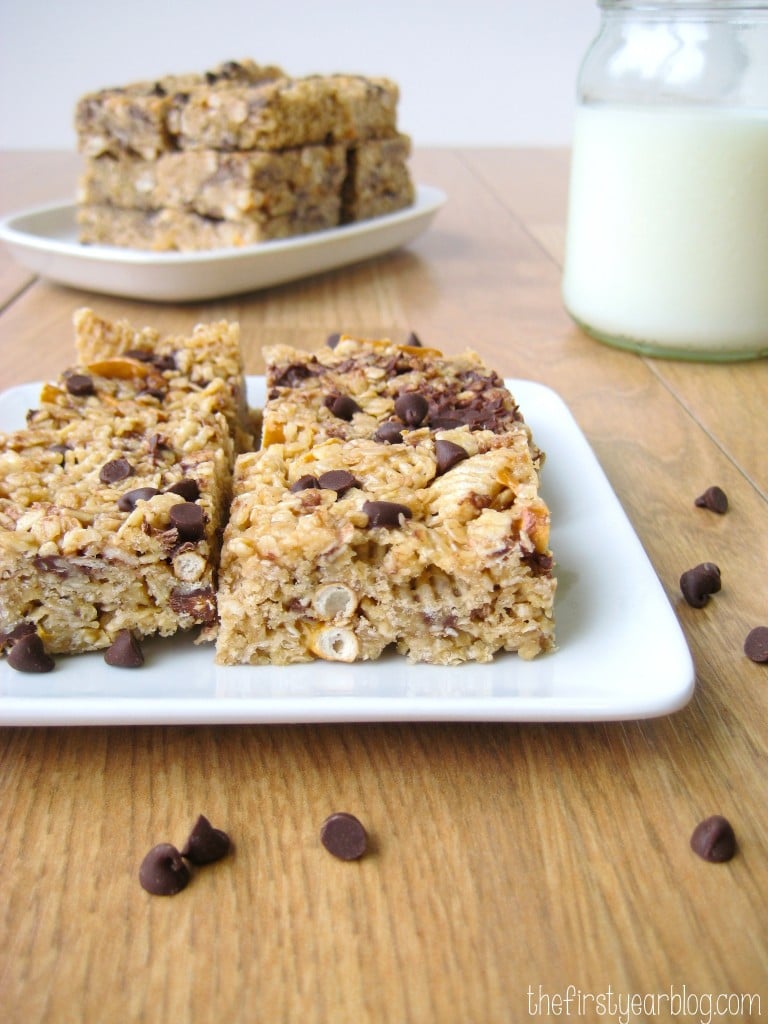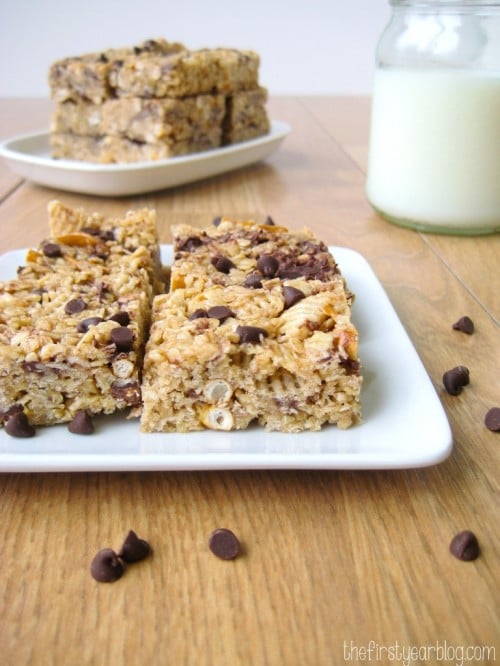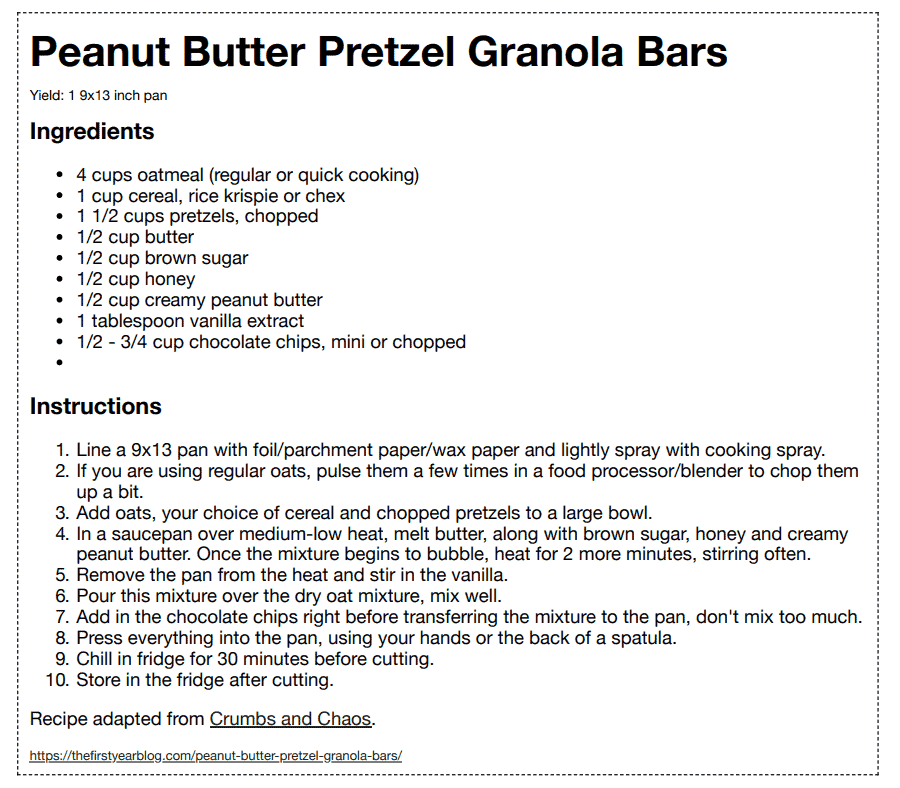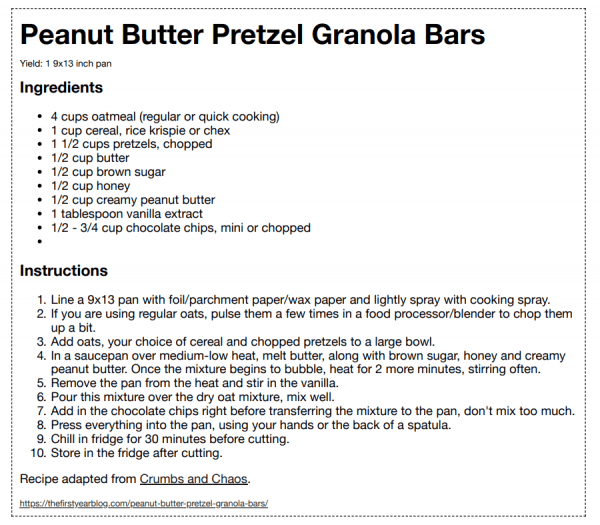 I love these no bake granola bars because I can easily make them to be gluten free, by using gluten free rice krispies or chex, gluten free oat, and gluten free pretzels. Definitely a lot cheaper than buying gluten free granola bars.