Want our top 10 essential dessert recipes?
Get our favorite classic recipes in your inbox! It's 100% free, but we might make you hungry!
Peanut Butter Egg S'mores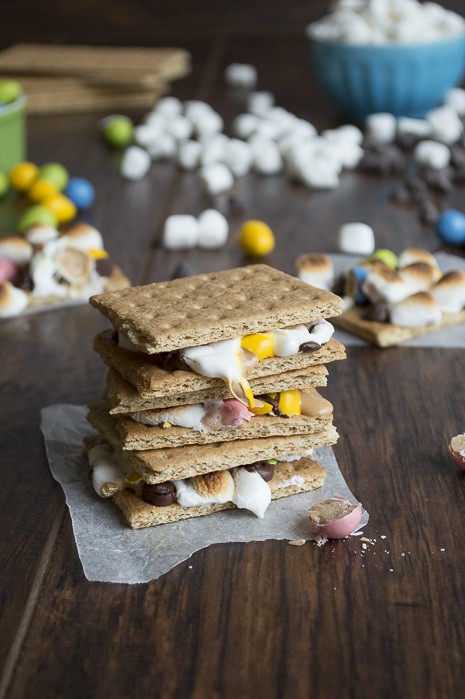 Upgrading the classic s'more is always a good idea.
Its because graham crackers, marshmallows and chocolate make a very tasty starting palate.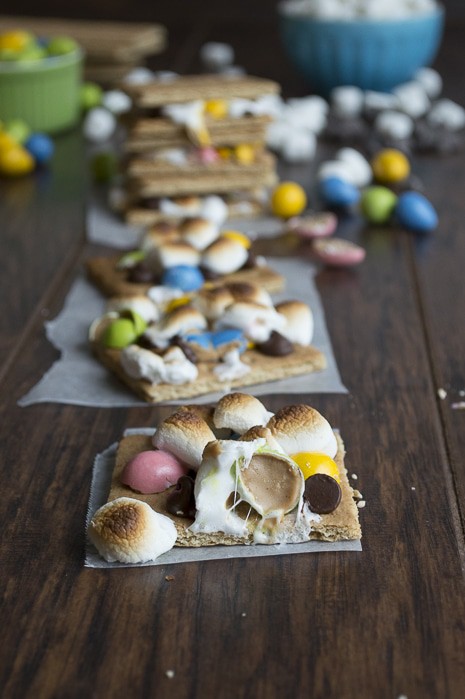 Reese's pieces peanut butter eggs are one of my easter weaknesses, along with the large reese's peanut butter eggs. I guess I like peanut butter in the shape of eggs :)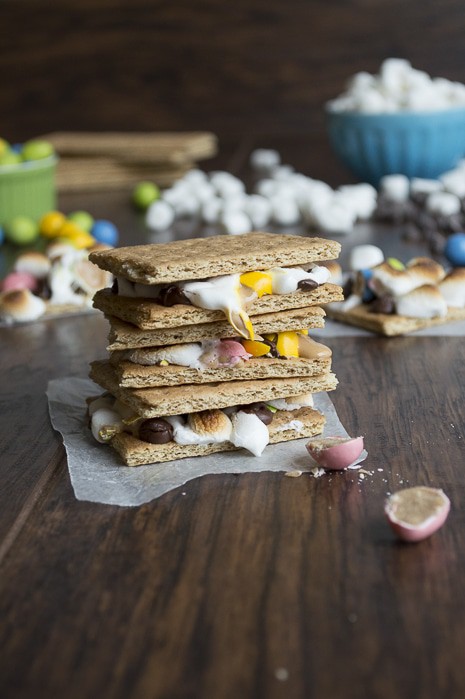 Our recipe for peanut butter egg s'mores is terrific because you could make 1 s'more or use up the whole box of graham crackers.
If you end up only making one, please leave a comment letting me know, because you deserve an award and recognition for your strong will!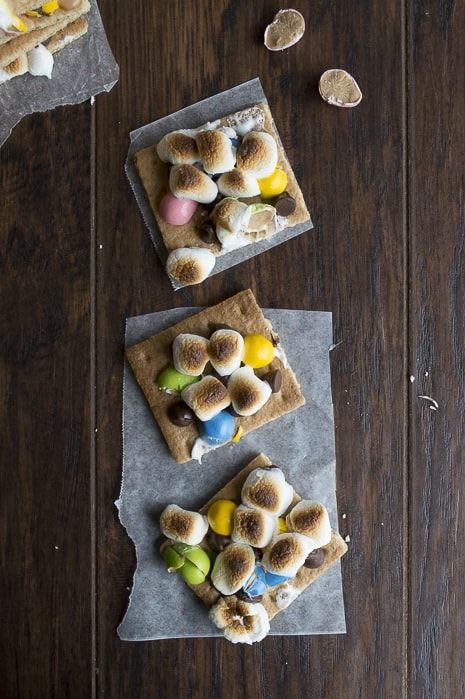 I discovered that having leftover peanut butter eggs is dangerous. I found myself adding them to ice cream and eating them by the handful. I don't think there will be any left for the easter bunny to use.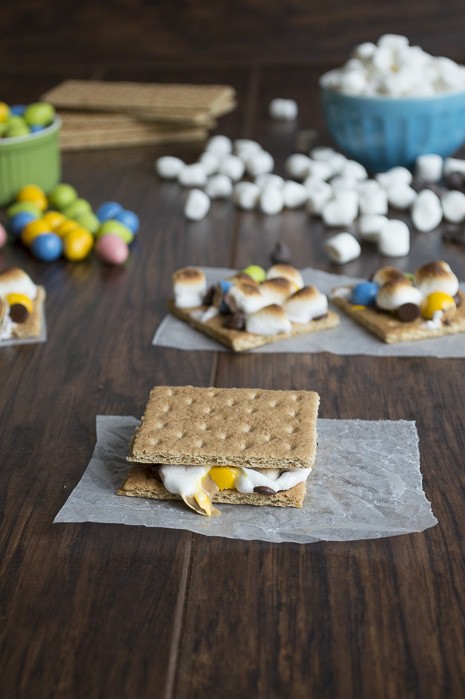 Peanut Butter Egg S'mores
Ingredients
Graham crackers
Mini marshmallows
Chocolate chips
Reese's Pieces Peanut Butter Eggs
Instructions
Preheat the oven to 350 degrees F.
Line a baking sheet with parchment paper.
Break the graham crackers into individual squares, decide how many s'mores you want to make.
Place the graham cracker squares (as many as you'd like) on the baking sheet, where they are almost touching.
Add 7-8 chocolate chips per square.
Add 6-8 marshmallows per square.
Rough chop the reese's pieces peanut butter eggs, add your desired amount to each square.
Bake for 5 minutes or until the chocolate, chips and peanut butter eggs begin to melt and the marshmallows begin to brown.
Remove the pan from the oven and immediately add the top graham cracker to each s'more. Press down slightly. Eat and enjoy!
https://thefirstyearblog.com/peanut-butter-egg-smores/