Oreo Pancakes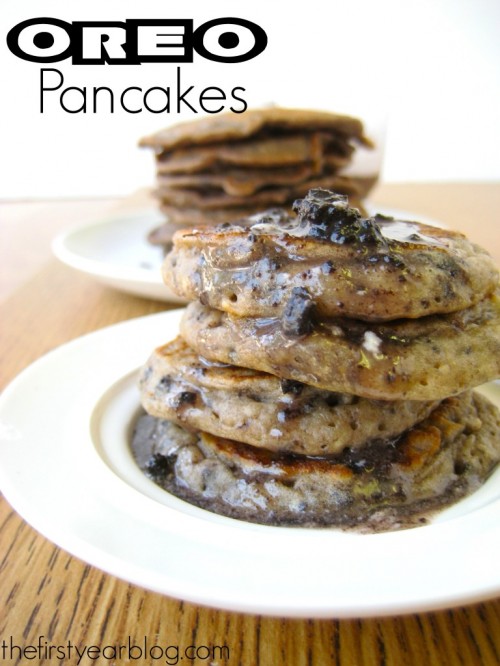 This happened – oreo pancakes. I couldn't resist. Pancakes for breakfast is pretty much an excuse to eat cake dipped in sugar.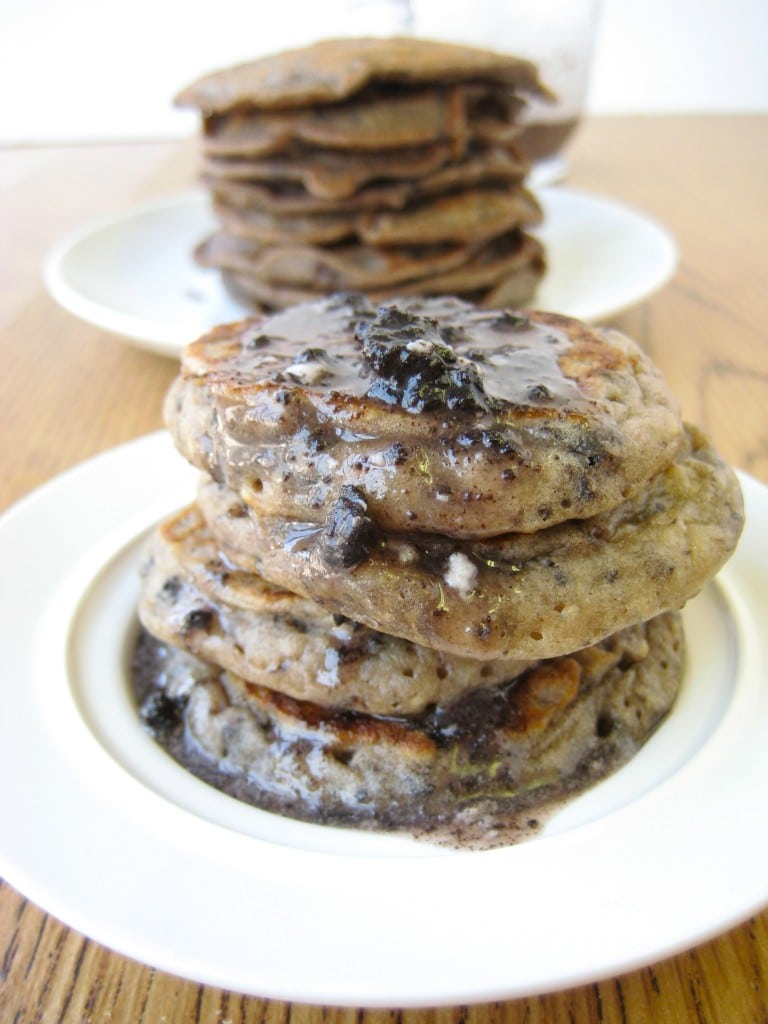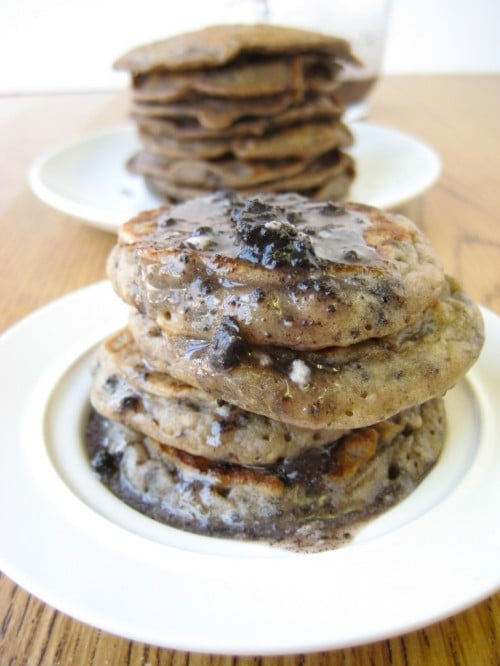 But these are incredible, as I am sure you can imagine. I'm going to fuss up- I'm not a big fan of pancakes for breakfast. I'd rather enjoy a piece of peanut butter toast then overload my system first thing in the morning. But I am not opposed to pancakes for second breakfast :-)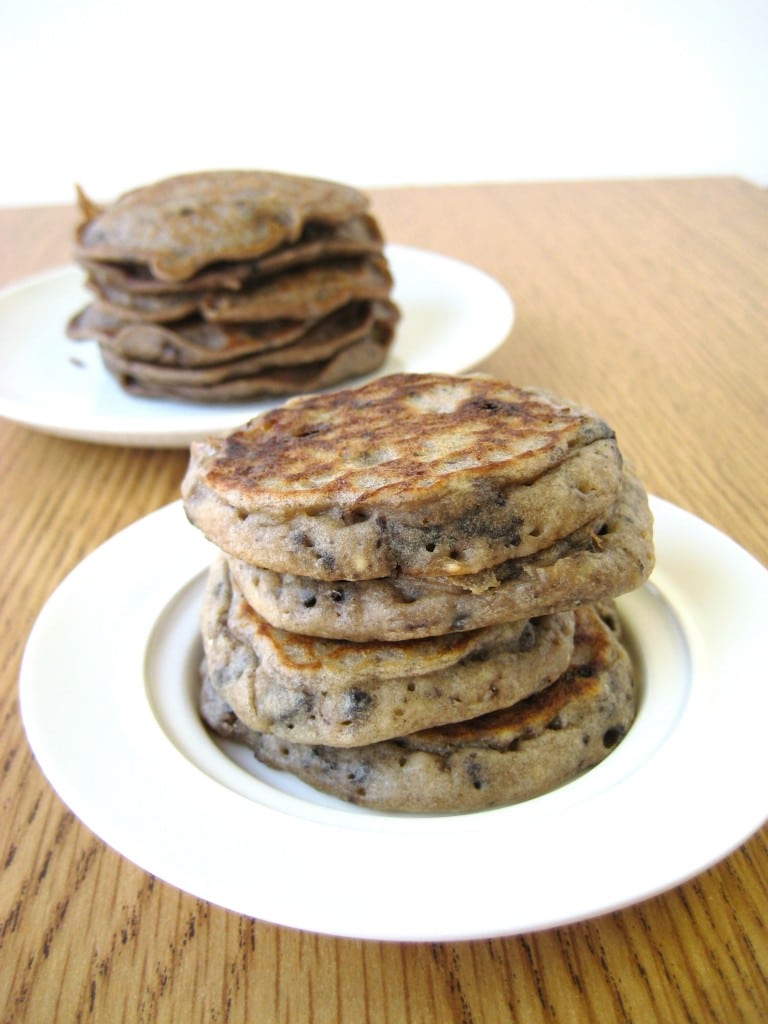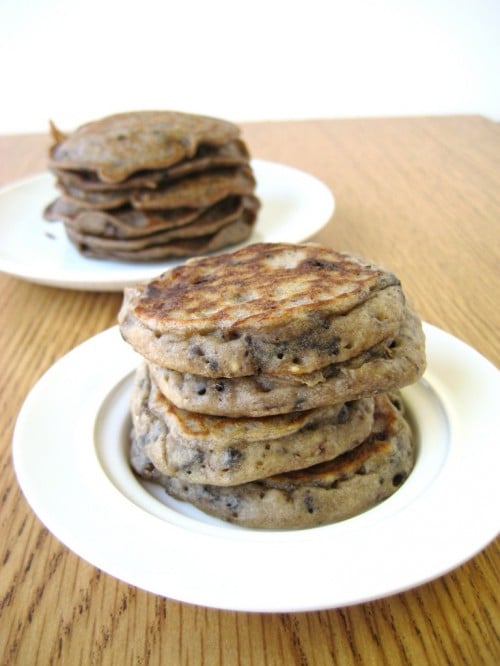 Here they are pre-oreo glaze. Let's be real, the glaze is a bit much, I mean totally yummy, oreoness but I think next time maple syrup will do.

Ingredients
Oreo Pancakes

1 cup all-purpose flour, leveled (I use Cooqi Gluten Free)
1 tablespoon sugar
2 teaspoons baking powder
1 cup milk
1 large egg
3 tablespoons vegetable oil
Dash of vanilla
6 oreos, crushed (or the knock off gluten free ones)

Oreo Glaze

3/4 cup powdered sugar
2 tbsp milk
2 oreos, crushed
Instructions
Oreo Pancakes

In a bowl, whisk together the milk, oil, egg, and vanilla.
Add all of the dry ingredients to the milk mixture and whisk just until incorporated, small lumps are fine.
Crush/chop the oreos and add to the batter, and mix just until incorporated.
Heat a large skillet to medium heat and spray the pan before adding batter. I sprayed the pan each time before adding more batter.
For each pancake, spoon 2 tablespoons of batter into the skillet.
Cook until the surface of pancakes have some bubbles, or about 2-3 minutes. Flip carefully with a thin spatula, and cook until browned on the underside, 1 to 2 minutes more.

Oreo Glaze

Mix the powdered sugar and milk together until creamy, and not lumpy.
Add in the crushed oreos, mix.
Drizzle over pancakes.
https://thefirstyearblog.com/oreo-pancakes/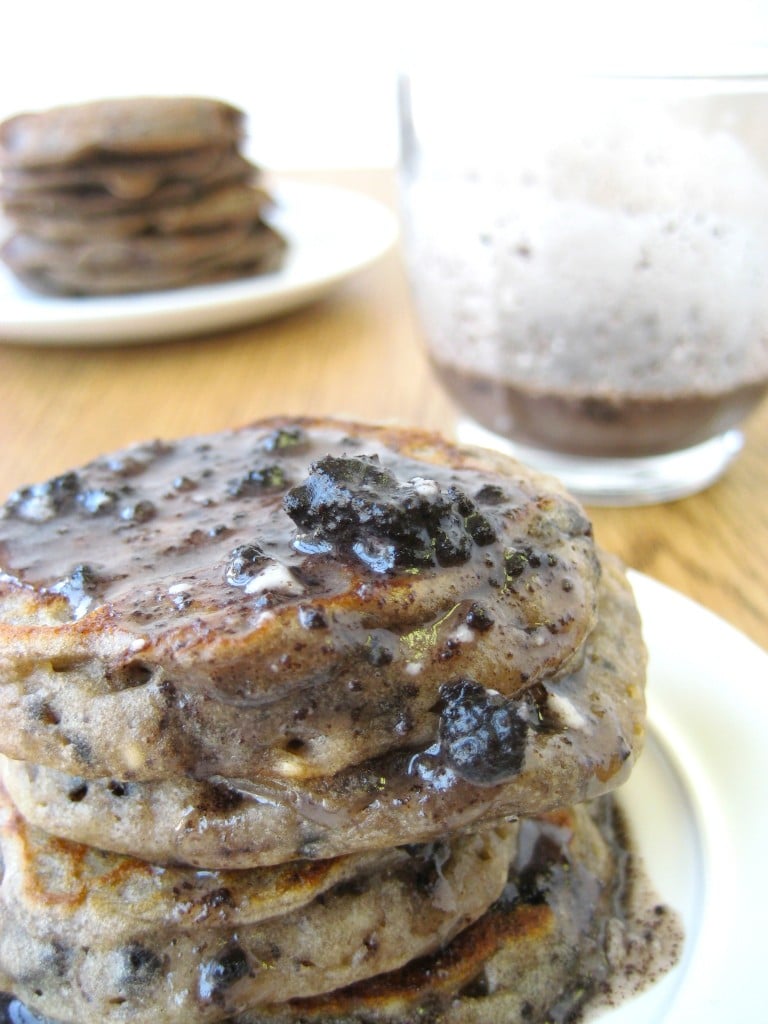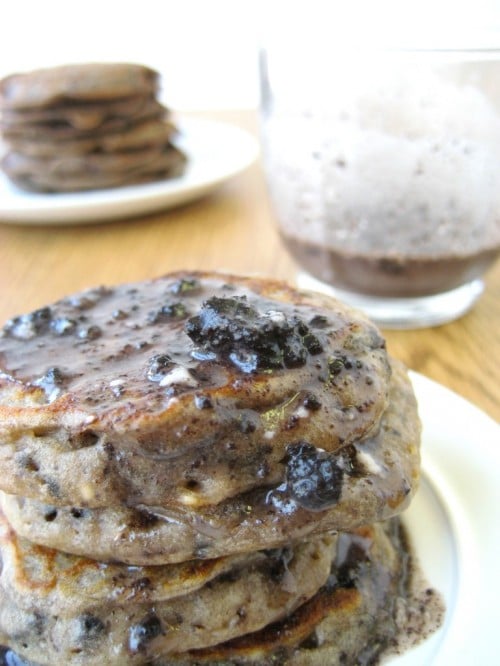 This could be a fun birthday treat, definitely not a reoccurring thing – at least not in my house!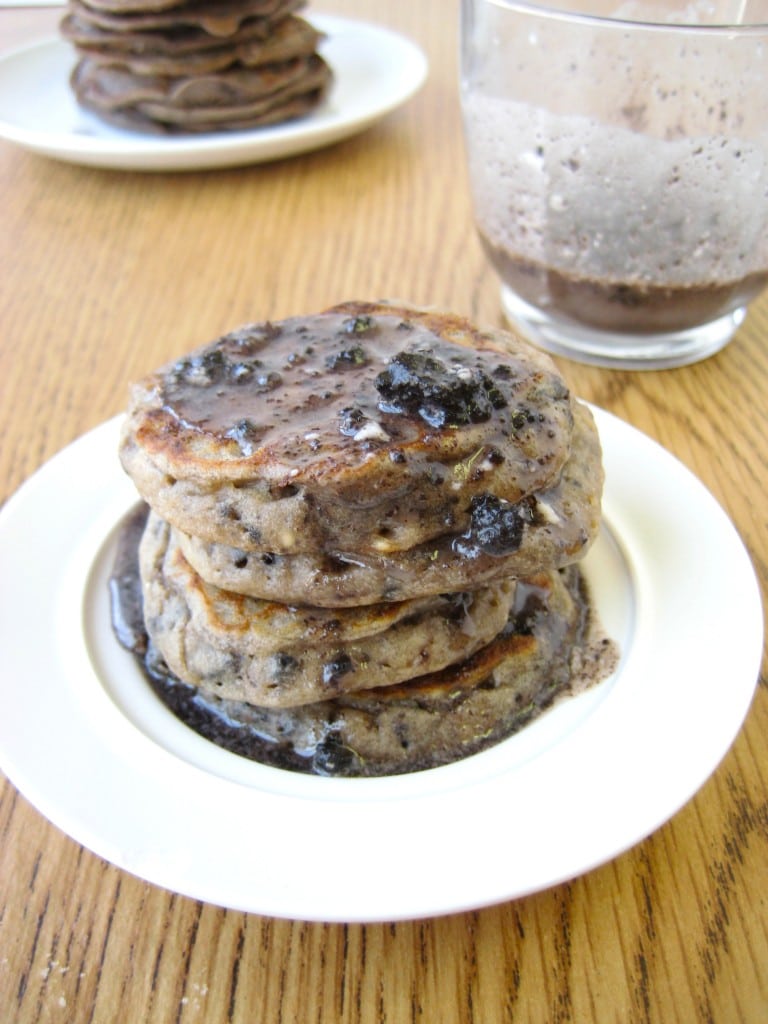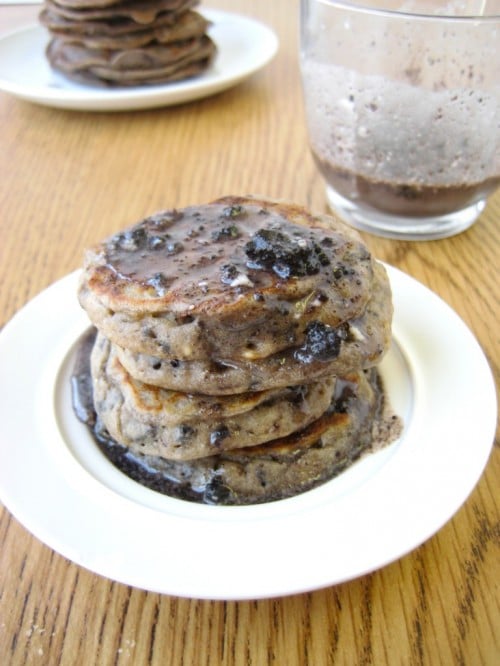 Oh boy, I feel like I need to eat shredded wheat now. But trust me, it's worth trying!