Want our top 10 essential dessert recipes?
Get our favorite classic recipes in your inbox! It's 100% free, but we might make you hungry!
No Bake Chocolate Dipped Cookie Dough Pretzel Bites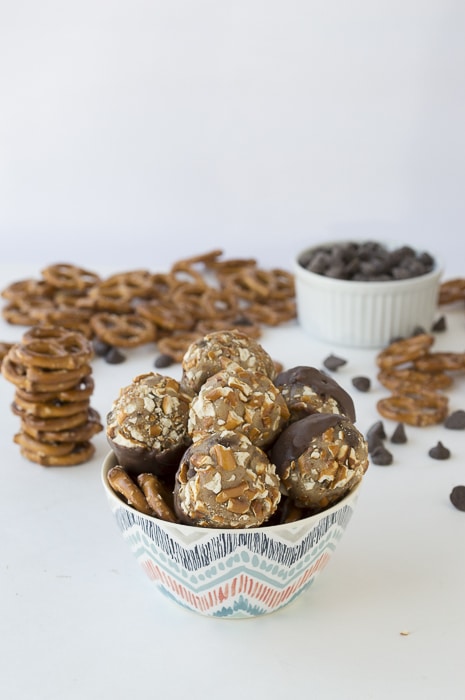 Disclosure: I am blaming this recipe on my sweet tooth. Dessert is not a once a week thing in my world, it's practically a daily thing. Here is my logical thinking: I crave chocolate so I eat chocolate to satisfy my sweet tooth. If I craved broccoli, I would eat broccoli to satisfy my craving. Thankfully God gave me a sweet tooth :)
There is just something about cookie dough that everyone seems to love. Maybe its the fact that you really aren't suppose to eat it, so it tastes extra delicious because its "prohibited". But good news, this recipe uses eggless cookie dough, so indulge all you want and you won't have to tell your kids to stop eating the cookie dough from the bowl.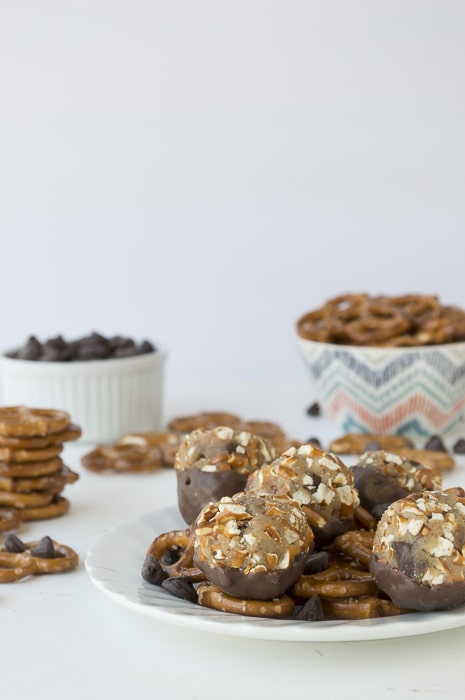 No Bake Chocolate Dipped Cookie Dough Pretzel Bites
Ingredients
Pretzels, chopped
Candiquik Chocolate

Eggless Cookie Dough, makes 1 & 1/2 cups

1 stick butter, softened
1/4 cup granulated sugar
1/2 cup light brown sugar
2 tbsp milk
1/2 tsp vanilla extract
1 & 1/4 cups flour
1/4 tsp salt
1/2 cup mini chocolate chips
Instructions
Chop the pretzels with a knife, the amount of pretzels you will use depends on how many bites you plan to make. Put the chopped pretzels in a bowl and set aside.
To make the eggless cookie dough- Combine the butter, sugar, and brown sugar with an electric mixer for 2-3 minutes, until fluffy. Mix in the milk and vanilla. Stir in the flour and salt and mix by hand until incorporated. Stir in the chocolate chips.
Using about 1 & 1/2 tbsp of dough per bite, use your hands to form balls.
Roll the balls into the chopped pretzels, using your hands to press the pretzels into the dough if needed.
Melt 2-3 squares of candiquik chocolate by following the directions on the package. After the chocolate has cooled for 2-3 minutes, dip each bite halfway into the chocolate, allowing the excess to fall off. Place each bite, chocolate side up, on a cooling rack to harden.
Serve or store in an airtight container.
Eggless Cookie Dough recipe from The Cookie Dough Lover's Cookbook by Lindsay Landis
https://thefirstyearblog.com/no-bake-chocolate-dipped-cookie-dough-pretzel-bites-2/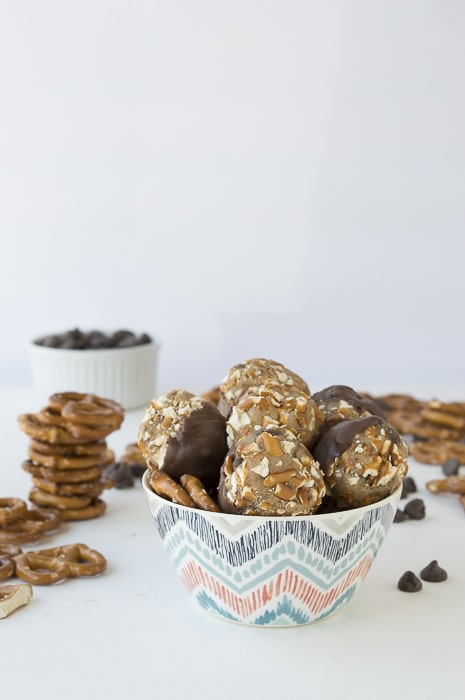 What I like about these chocolate dipped cookie dough pretzel bites is that they are the perfect blend of the 2 best treats – cookie dough and baked cookies. Adding in the chopped pretzels gives these bites a crunch factor that people love about baked cookies, while still maintaining the texture and flavor of cookie dough. And lets be real, dipping them in chocolate makes them seem even more inciting. I dare you to try and keep your paws off these babies, I know I can't!
If you are a cookie dough and oreo lover, I have a recipe that will make you say "Wowza!" I am also blaming this recipe on my sweet tooth – Cookie Dough and Peanut Butter Mousse Oreo Stacks. If you bring the oreo stacks and these cookie dough bites to your next party, I think you will make 100 new friends.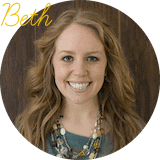 Similar recipes: Cranberry Blueberry & Toasted Coconut Granola Balls and Baked Oatmeal Chocolate Chip Peanut Butter Balls.