Want our top 10 essential dessert recipes?
Get our favorite classic recipes in your inbox! It's 100% free, but we might make you hungry!
Mocha Truffle Cookies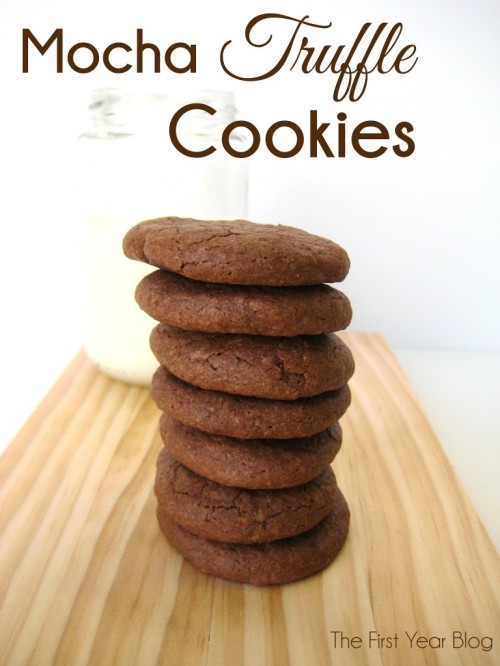 Oops, we did it again..another mocha/coffee recipe for those coffee lovers – this time it's mocha truffle cookies.
I wasn't a big coffee drinker before I met Ryan. Actually.. I think something happened when we got married because I didn't really drink it before then. It's like Ryan wrote some clause in his vows like "thou shalt like coffee" and my brain subconsciously agreed. But that's how coffee works, all of a sudden you are hooked and you're not sure how it happened.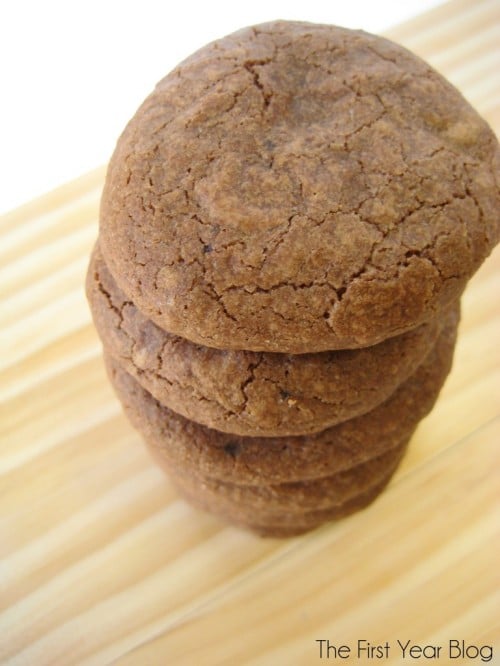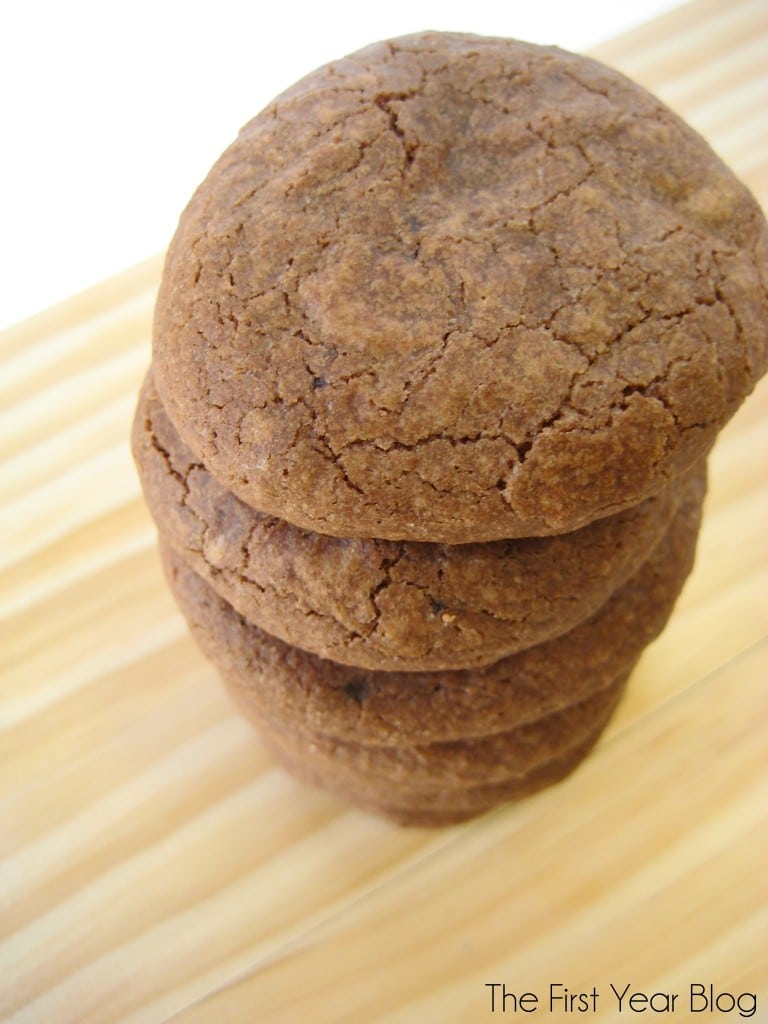 Ingredients
1/2 cup butter, cubed
1 1/2 cups semisweet chocolate chips, divided
4 to 5 teaspoons instant coffee granules
2 eggs
3/4 cup sugar
3/4 cup packed brown sugar
2 teaspoons vanilla extract
2 cups all-purpose flour
1/3 cup cocoa powder
1/2 teaspoon baking powder
1/4 teaspoon salt
Instructions
In a small saucepan over low heat, melt butter and 1/2 cup chocolate chips.
Remove from the heat; stir until smooth.
Stir in coffee granules; cool for 5 minutes.
Stir in the eggs, sugar, brown sugar and vanilla.
Combine the flour, cocoa, baking powder and salt; fold into the chocolate mixture with remaining chocolate chips.
Form dough balls (your desired size) and place about 2 inches apart onto greased baking sheets.
Bake at 350° for 9-11 minutes or until tops appear slightly dry and cracked.
Cool for 1 minute before removing to wire racks to cool completely. 
https://thefirstyearblog.com/mocha-truffle-cookies/
Well.. maybe I have an idea of how it happened. Ryan's family gave him an espresso machine for his birthday last year.. and it's one of our most used appliances. :-)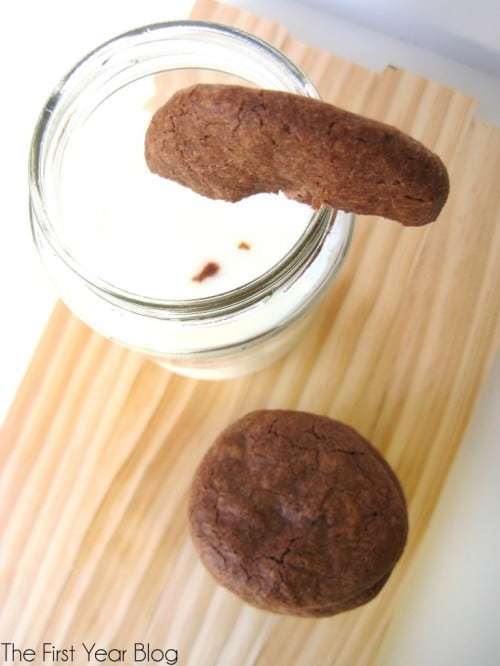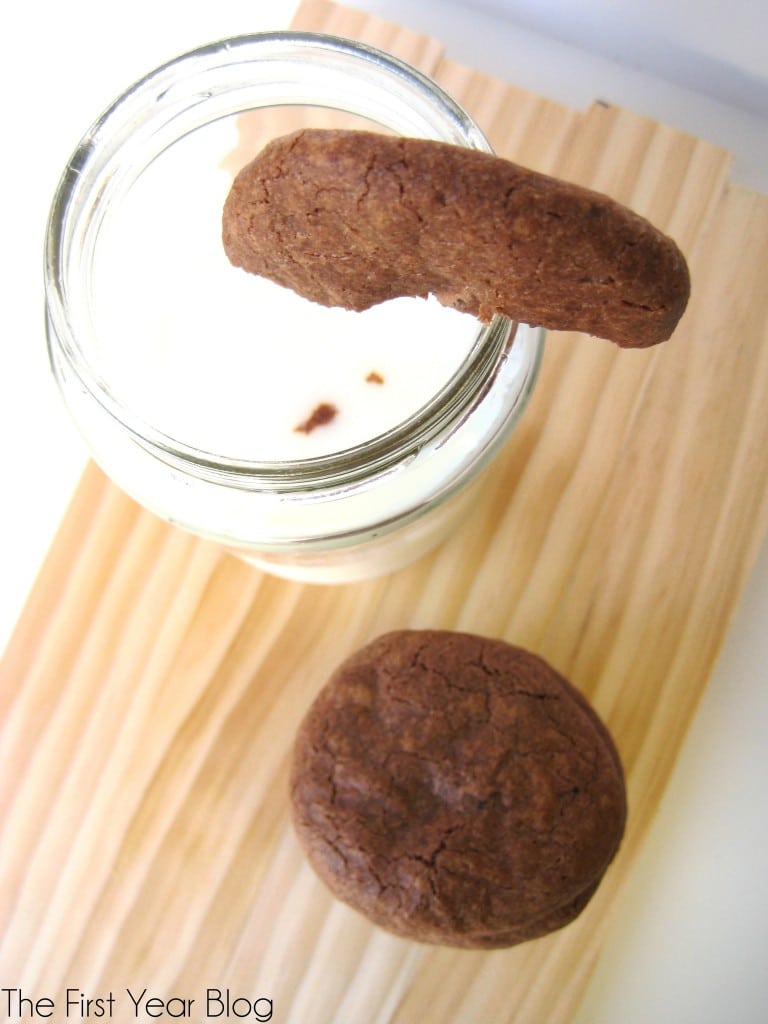 Recipe adapted from Taste of Home
Like what you see? Try Cappuccino Rice Krispies, Coffee Oreo Fudge Ice Cream Pops, and Espresso Chip Muffins.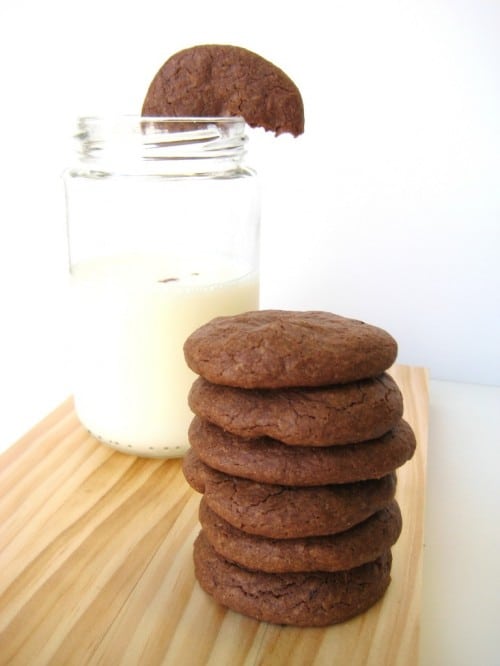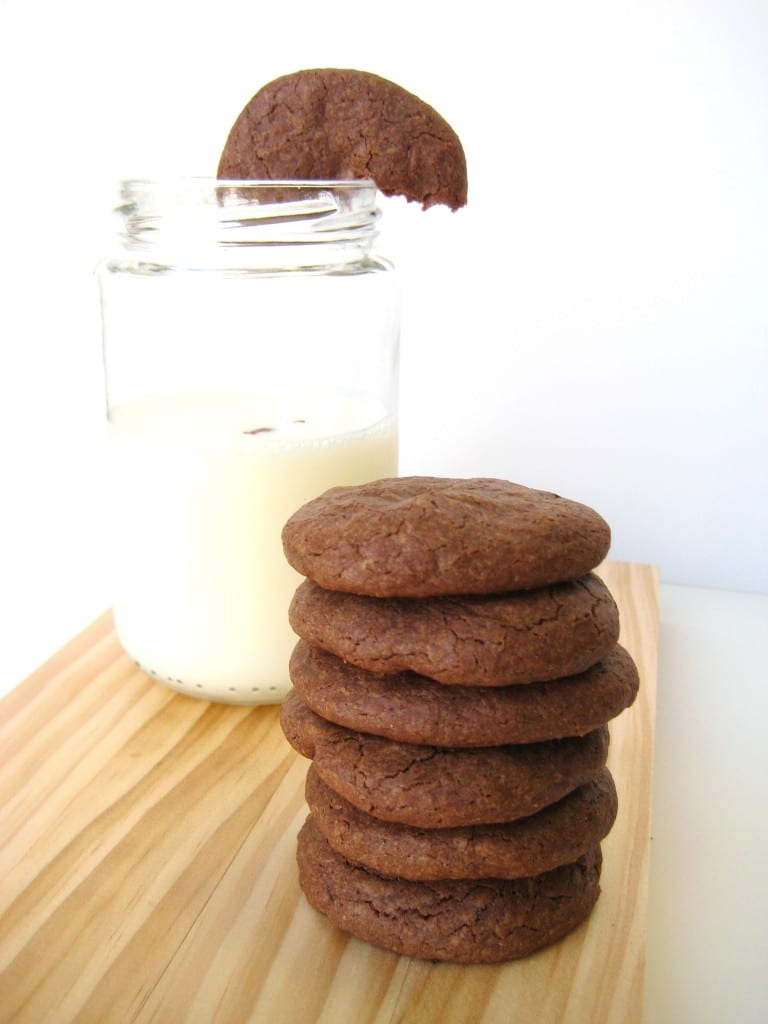 I could eat these with java chip ice cream, mm mmm! Ryan would enjoy these with a latte, or an extra shot of espresso, or coffee from the french press. We might have a coffee problem.