Mocha Chocolate Chip Muffins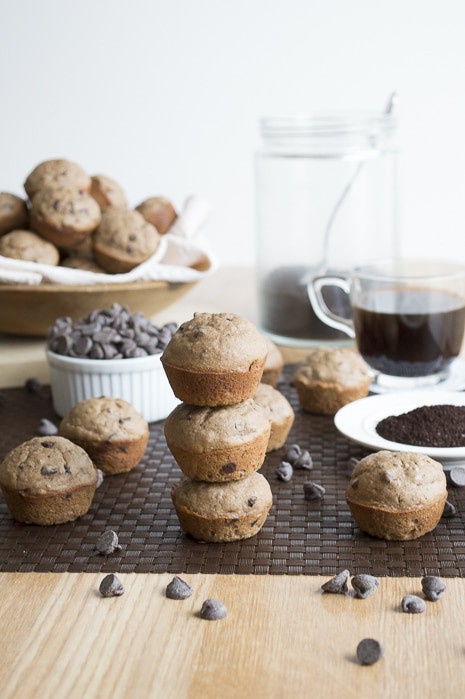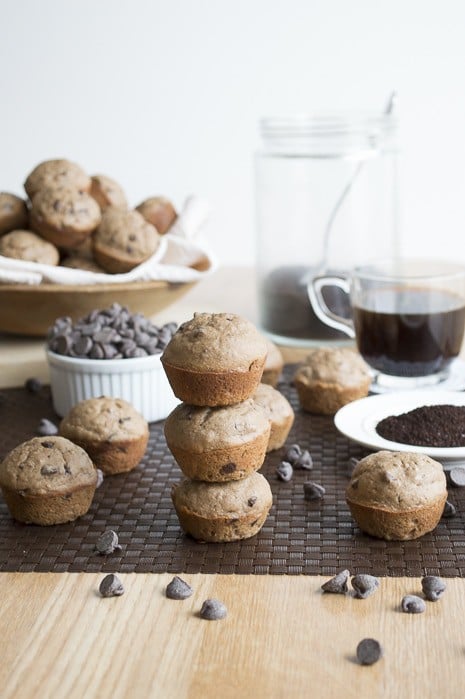 Wake up and smell the aroma – roll the folgers coffee commercial.
Now you can literally drink your coffee and eat it too!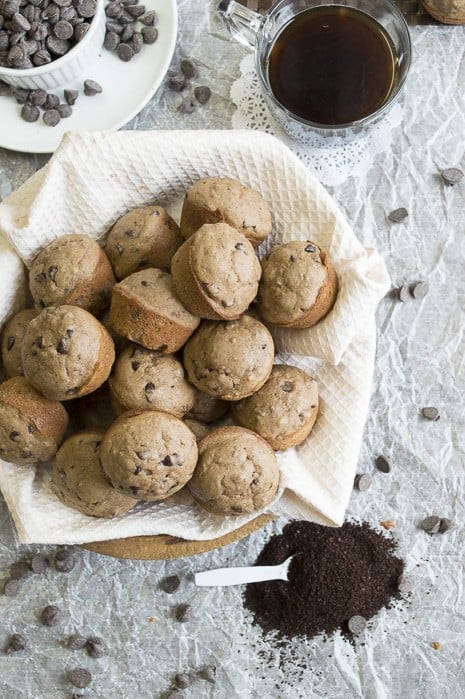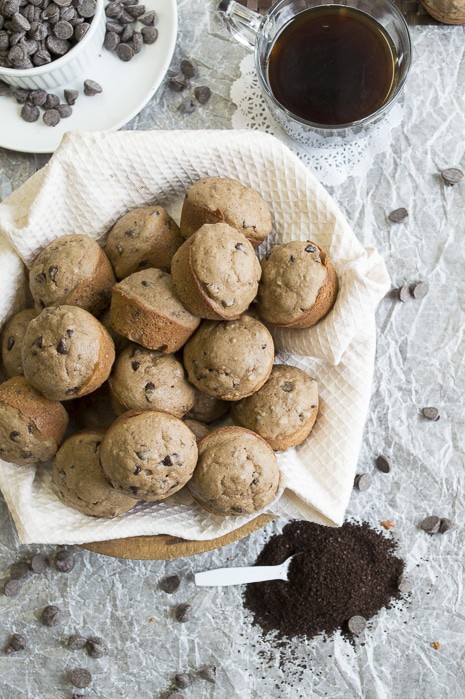 So we're back with more muffins.
Maybe it's because I love making mini muffins. 99.99999% of the time I bake muffins in my mini muffin pan.
I think the first time I used my regular muffin pan for a blog post was for these Garden Vegetable and Feta Muffins.
And now the regular muffin pan sits on the shelf. Actually it's used most often to make mini cheesecakes instead of muffins.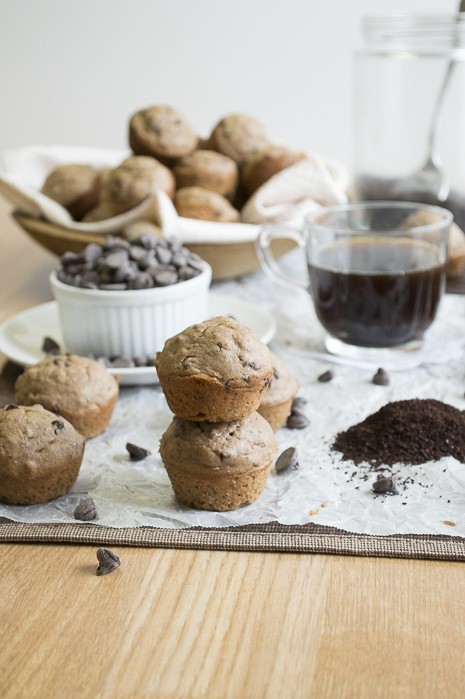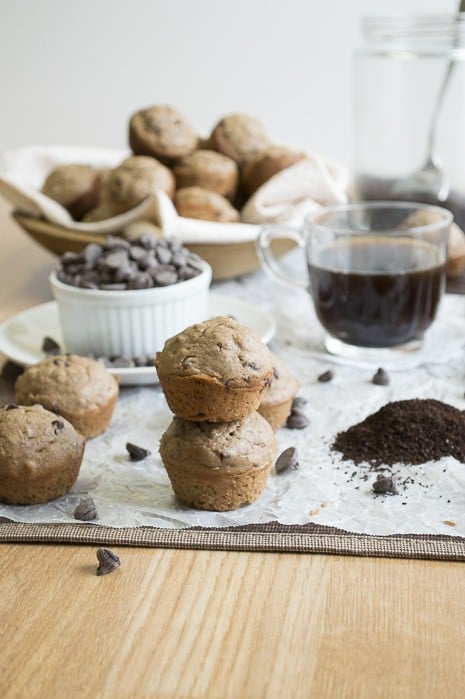 The mini muffin pan might be my favorite kitchen appliance.. but I did just get a donut pan. Check out the donuts we made!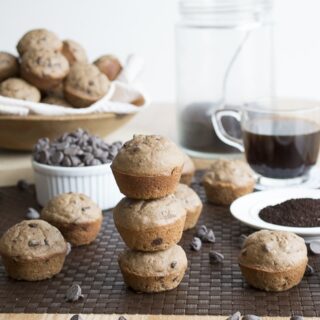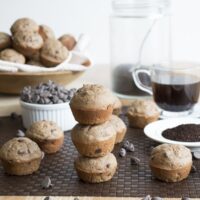 Mocha Chocolate Chip Muffins
Yield: 12 regular muffins or 24 mini muffins
Additional Time: 30 minutes
Total Time: 30 minutes
Ingredients
2 cups all purpose flour
3/4 cup sugar
2 tsp baking powder
1/2 tsp salt
1 stick butter
2 tbsp cocoa powder
4 tbsp instant espresso
2 eggs
2/3 cup milk
1 tsp vanilla extract
3/4 cups chocolate chips
Instructions
Preheat oven to 375 degrees F. Line a muffin pan with paper liners.
In a large bowl, whisk together flour, sugar, baking powder, and salt.
Place butter in a small, microwave-safe bowl and melt. Stir cocoa power and espresso powder into melted butter while warm. Set aside.
In a small bowl, whisk together the eggs, milk and vanilla. Add the butter mixture and egg mixture to the dry ingredients and stir until well-combined. The batter will be thick. Stir in the chocolate chips.
Divide batter evenly between prepared muffin cups. Cups will be heaping with batter.
Bake for 9-11 minutes for mini muffins or 19-22 minutes for regular muffins, or until a toothpick comes out clean.
Cool muffins completely on a wire rack.