Want our top 10 essential dessert recipes?
Get our favorite classic recipes in your inbox! It's 100% free, but we might make you hungry!
Mexican BBQ Chicken Nachos
This shop has been compensated by Collective Bias, Inc. and its advertiser. All opinions are my own. #RollIntoSavings #CollectiveBias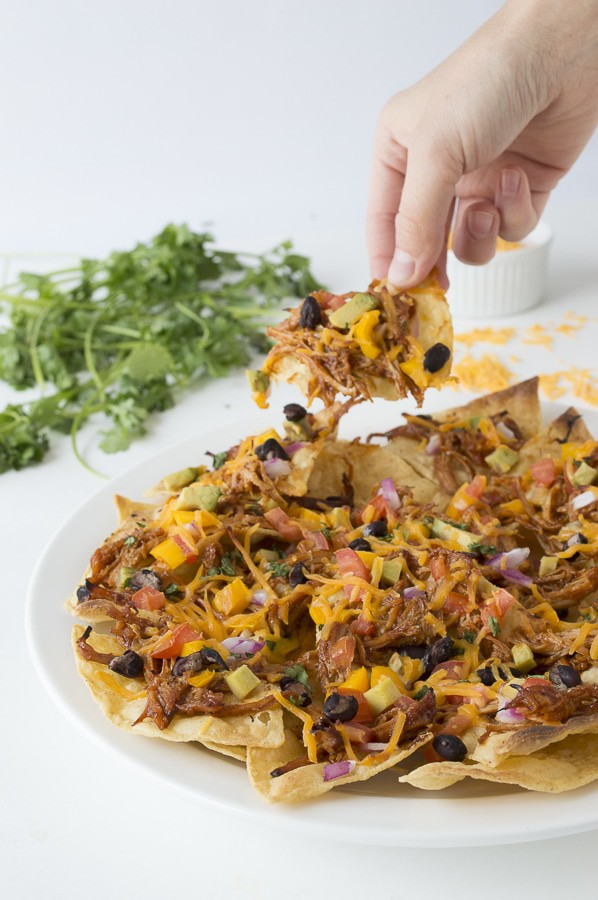 Whether it's summer, fall, winter or spring, I am always looking for simple dinner recipes to incorporate into our weekly menu plan. We keep a running list of our favorite budget friendly meals on our refrigerator, so when it comes to planning the grocery list, we have several (okay, maybe more than the average person since I write a food blog) go-to recipes to choose from. If you feel like your family can get stuck in a dinner rut from time to time we have a new delicious recipe for you that will sure to be a crowd pleaser – Mexican BBQ Chicken Nachos.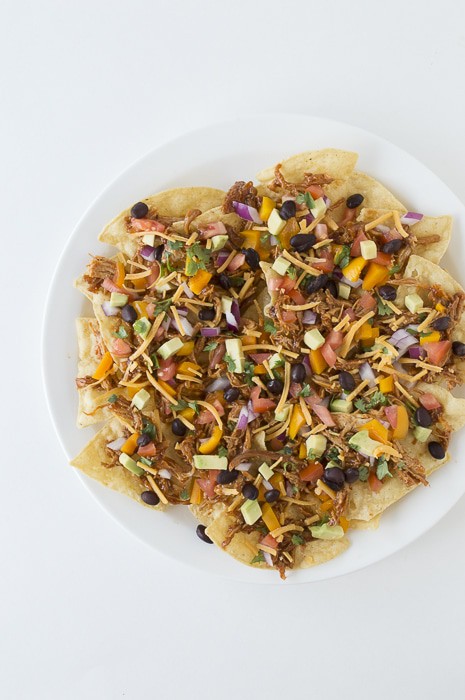 Believe it or not, even food bloggers experience the dinner rut dilemma. Ryan and I can get into the pattern of buying and eating the same foods because we have a weekly grocery budget to stick to. But since starting this blog, I've realized that the key to creating delicious new meals is coming up with recipes that utilize our favorite foods in unique ways – not spending more money than we budgeted to buy filet mignon or prime rib.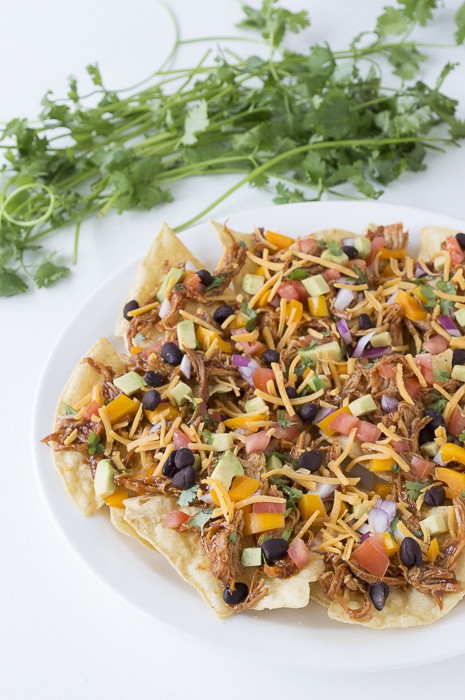 As I am planning our grocery list for the week, I like to see what's on sale at the store. I've learned that buying items that are on sale help us to stay within our budget. And like many families, we experience financial tight times around the 1st and 15th of the month, so whatever money we can save on groceries can be used elsewhere in the budget.
One of the easiest ways for me to see what's on sale before I leave the house is to go to Walmart's website. If you like to shop Walmart's rollbacks, I have a secret tip for you! When I am on their site, I click on the "weekly ad" tab located at the top of the website and than click the red "rollbacks" tab. This will bring up all the rollbacks in your specific area for the week, and right now Kraft has a huge selection of items on rollback. I love being able to view the rollbacks online because it makes menu planning incredibly easy and budget friendly.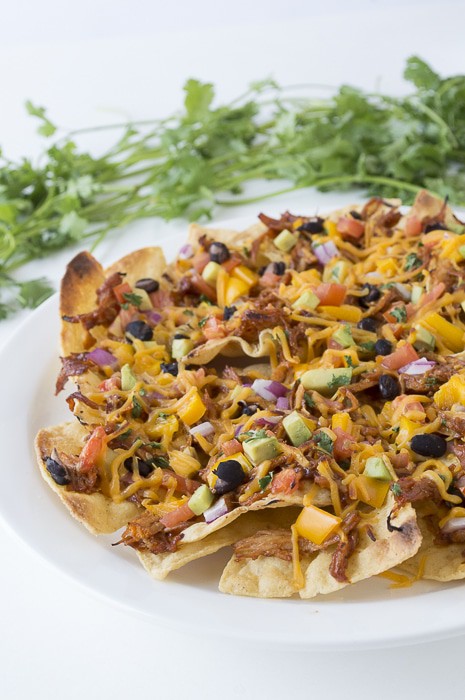 When I go to Walmart to do my shopping, I don't have to go walking up and down the aisles to find the best deal because I've already done my research. The best part is that when I stick to my list, I get my shopping done quickly and I stay within my budget!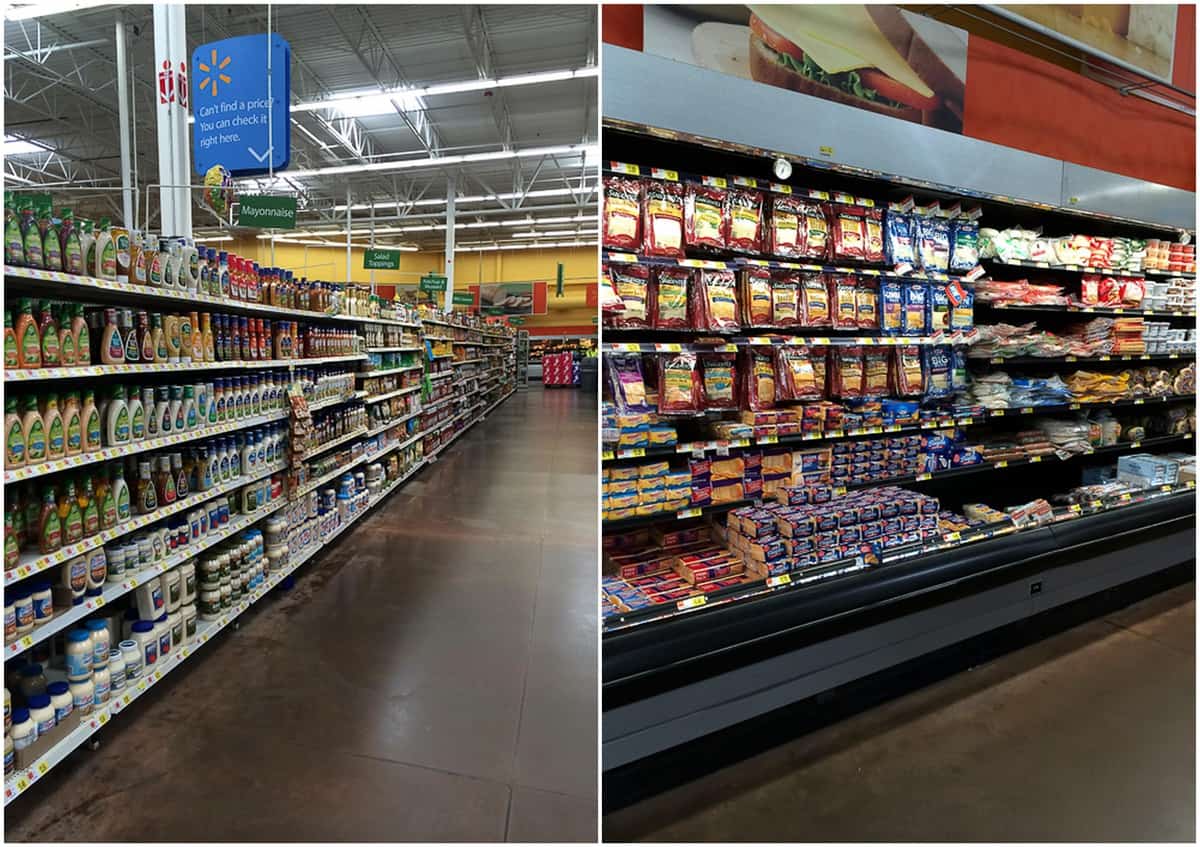 Look at all that cheesy goodness.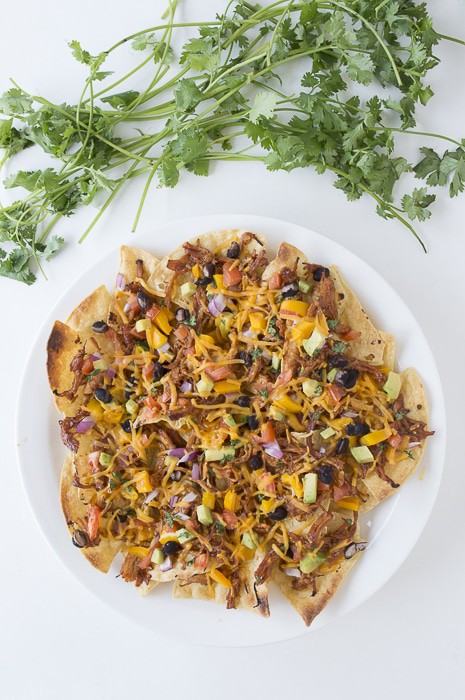 Don't forget, you can save our recipes to your Recipe Box and create meal plans by clicking "Save Recipe."

Mexican BBQ Chicken Nachos
Ingredients
BBQ Chicken

1-2 pounds chicken breasts, frozen or fresh
1/4 cup Kraft Zesty Italian Dressing
1 & 1/2 to 2 & 1/2 cups Kraft Hickory Smoke BBQ Sauce (depending on how saucy you like it)

Nachos

Tortilla chips
Black beans, 1/2 can
Tomatoes, diced
Peppers, diced
Avocado, diced
Cilantro, chopped
Onion, diced
Velveeta Shredded Cheddar Cheese, a handful to top the nachos
Instructions
BBQ Chicken

Spray your crock pot with non-stick cooking spray.
Place the chicken breasts in the crock pot.
Mix the Kraft Zesty Italian Dressing and 1 & 1/2 to 2 cups of the Kraft Hickory Smoke BBQ sauce in a small bowl, then pour over the chicken.
Cook on low for 5-6 hours, until the chicken naturally falls apart when you pick it up.
Remove the chicken from the crock pot and shred using 2 forks. Return the shredded chicken to the crock pot with an additional 1/2 cup of bbq sauce, stir in the sauce and let the chicken cook on low for 30 more minutes.

Assemble the Nachos

Dice and prep all your desired toppings. Layer a large serving plate with tortilla chips. Spoon your desired amount of bbq chicken evenly onto the chips, you do not have to use all of the chicken. Add the black beans and the rest of your desired vegetable toppings, distributing evenly. Add your desired amount of Velveeta Shredded Cheddar Cheese on top of the nachos. If you would like the cheese to melt before serving, be sure to assemble the nachos on an oven safe tray. Preheat the oven to 350 degrees F, once pre-heated place the nachos in the oven for 5-7 minutes, or until the cheese has melted. Serve and enjoy.
https://thefirstyearblog.com/mexican-bbq-chicken-nachos/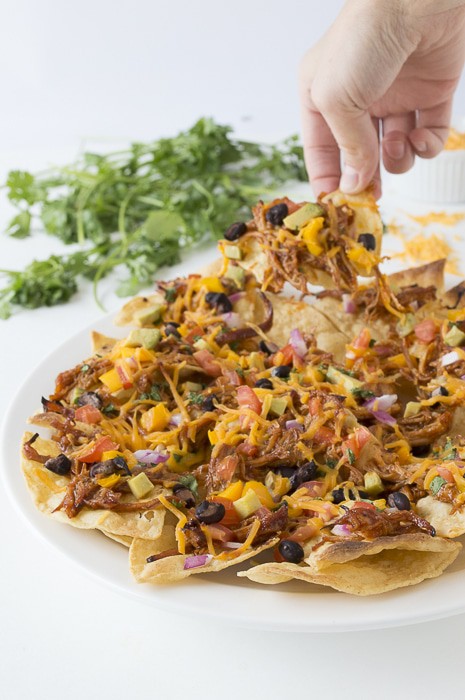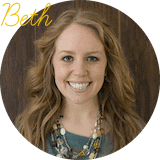 Similar recipes:
Southwest BBQ Chicken Omelet
and
Tex Mex Frito Salad