Mashed Potato Supreme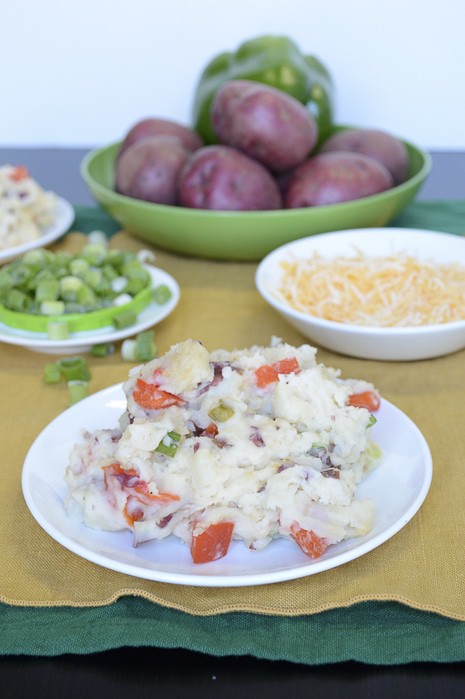 There's something about winter that brings out our favorite dishes. Maybe it's because we all love something warm and filling to eat when it's freezing outside, like today, -33 with windchill!
This recipe for Mashed Potato Supreme is well, supreme! It's a great side dish and we love pairing it with baked ham.
And I am realizing my readers, like my husband, love cheesy dishes. This one calls for cream cheese (ha, not really a cheese!), parmesan cheese, and cheddar cheese. And my favorite part – the peppers!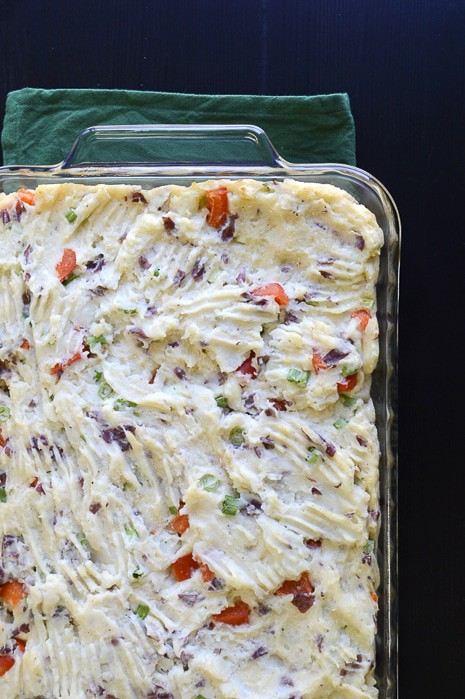 Ingredients
3 pounds of red potatoes, cubed (skin on or off, your choice)
6 oz cream cheese, let sit at room temperature
1/4 cup butter, cubed
1/2 cup milk or half and half
1-2 peppers of your choice, diced
1/3 cup green onions, diced
1/2 cup shredded cheddar cheese
1/2 cup grated parmesan cheese
1/2 tsp garlic powder
salt and pepper to taste
Instructions
Preheat the oven to 350 degrees F.
Wash and cube potatoes and place in a large pot with water and bring to a boil. Boil for 10-15 minutes or until the potatoes are tender. Drain.
Mash the potatoes and add the cream cheese, butter, and milk/half and half, beat until blended. Stir in the peppers, green onion, salt and pepper.
Stir in the cheddar cheese and parmesan cheese.
Grease a 9x13 inch baking dish and transfer the mashed potatoes to the dish.
Cover with tinfoil and bake for 20-25 minutes or until it's heated through.

If you want the top to get a little crispy, don't cover the pan with tinfoil.
https://thefirstyearblog.com/mashed-potato-supreme-2/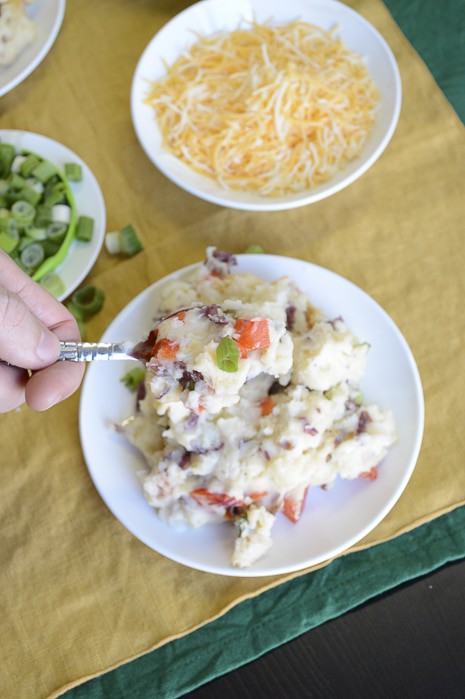 Mashed Potato Supreme is one of our favorite winter dishes along with
Mostaccioli Bake, get that recipe here
.