Want our top 10 essential dessert recipes?
Get our favorite classic recipes in your inbox! It's 100% free, but we might make you hungry!
Maple Glazed Pear Oatmeal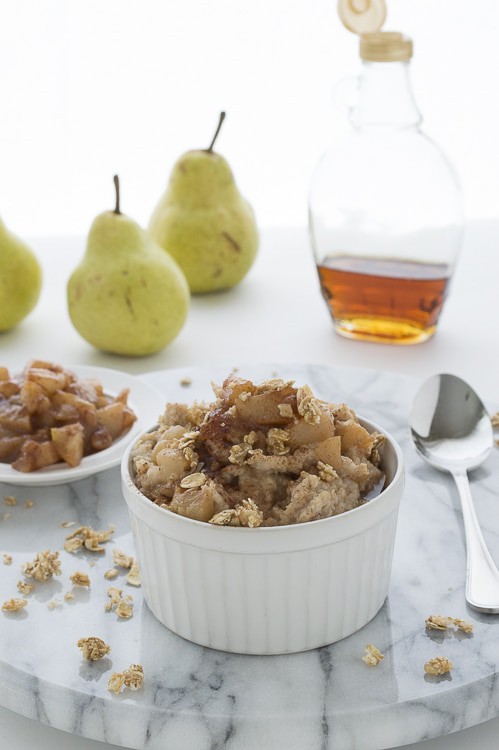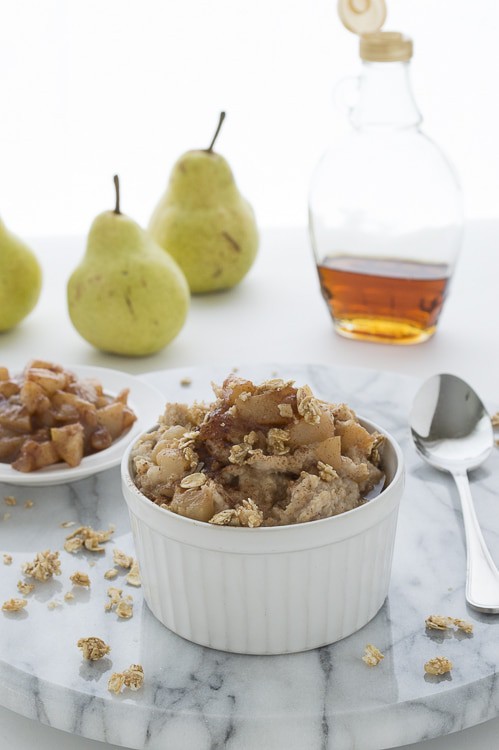 Well, it's that time of year – back to school! While Ryan and I don't have any kids, I have mentioned a few times that I work as a nanny. My summer has been filled with chalk, water balloons, silly string, play dates at the park, and lots and lots of sun screen!  I have been working for the same family for several years and have developed strong bonds with my kiddos, so like many parents I am experiencing the back to school time blues because one of my nanny kids started kindergarten last week.
I feel like I should have read a book called How to Survive Sending Your Child to Kindergarten because it's been an adjustment, even as a nanny. Maybe by the time Ryan and I have kids I'll be a pro at the back to school transition.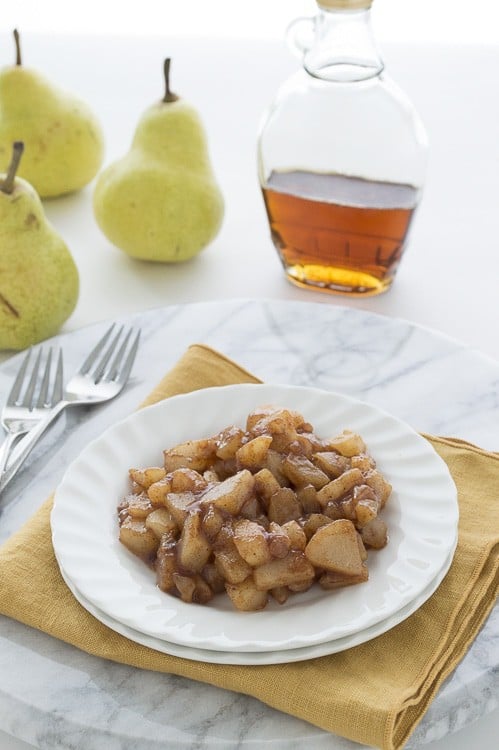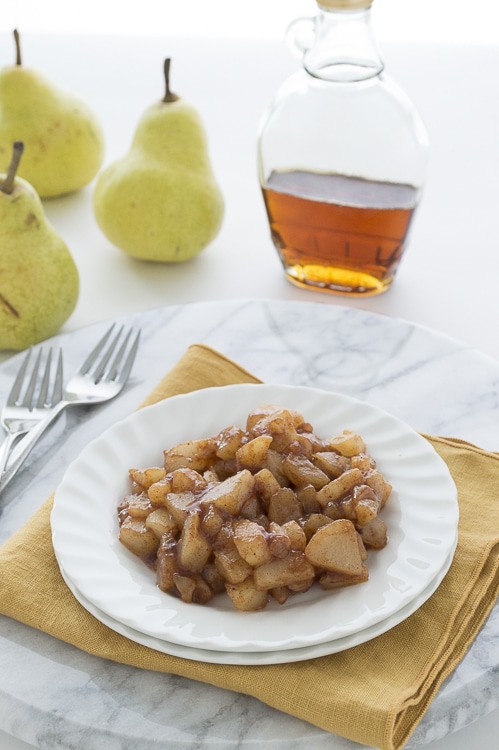 I am learning that back to school time means breakfast becomes even more important. I am sure that moms and care takers can agree that we don't want our kids feeling hungry all day – so coming up with fast, tasty, and filling breakfast recipes becomes our challenge, especially if someone in your family has a gluten allergy. Since I have a gluten sensitivity I've been waiting a long time for an affordable and trusted gluten free oats option to appear in the grocery store.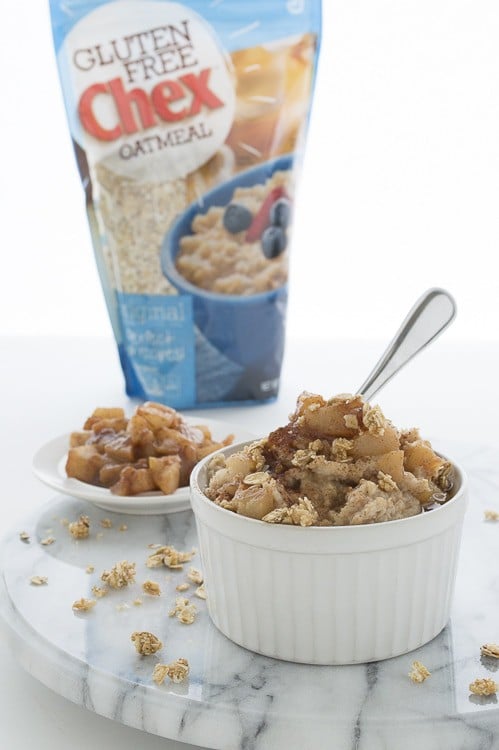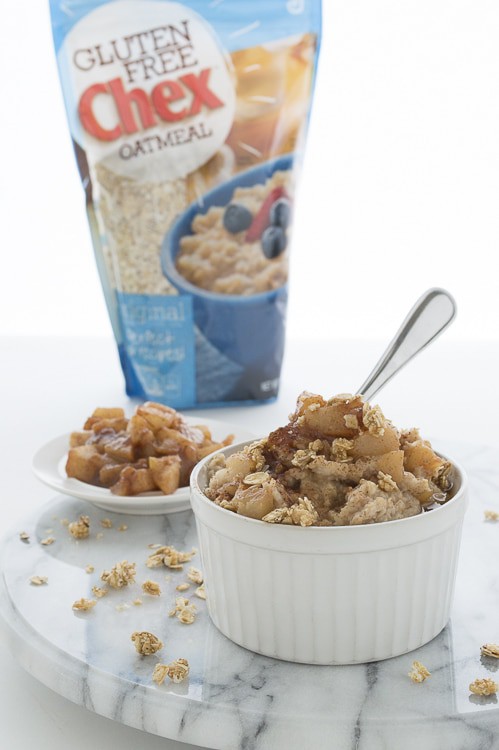 Well, my wait is finally over! Chex recently announced that they are now offering gluten free oatmeal and they hit it out of the park! Not only are they offering quick cooking oats, they also have individual oatmeal packets in a bunch of different flavors.  The last time I went to the store, I practically filled my cart with them!
Oatmeal is one of my favorite breakfast options to prepare because it's quick and easy, and can keep any kid happy for days with the versatility of options. Because the ingredients are so simple, with less than 5 in the breakfast packets, it's really easy to modify and tweak any recipe and add your own flavors and spices to make your own creation!

Maple Glazed Pear Oatmeal
Ingredients
1 cup Chex gluten free quick cooking oatmeal
1 & 1/3 cup water
1 pear, peeled and diced
1/2 tbsp butter
1/2 tsp cinnamon
1/4 tsp nutmeg
1 tbsp maple syrup
Instructions
Peel and dice the pear into small chunks. In a small skillet over medium heat, melt the butter. Cook the pears for 2 minutes, stirring occasionally. Add in the cinnamon, nutmeg, and maple syrup. Cook for 2 to 3 minutes until the pears are tender and the mixture is thicker.
In a microwave safe bowl, mix the oatmeal and water and cook for 60 to 90 seconds, depending upon if you prefer runny or thick oatmeal. Mix the maple glazed pears into the oatmeal, divide into 2 bowls and serve.
Don't forget, you can save our recipes to your Ziplist Recipe Box for later use and create meal plans and a shopping list by clicking "Make Recipe."
https://thefirstyearblog.com/maple-glazed-pear-oatmeal/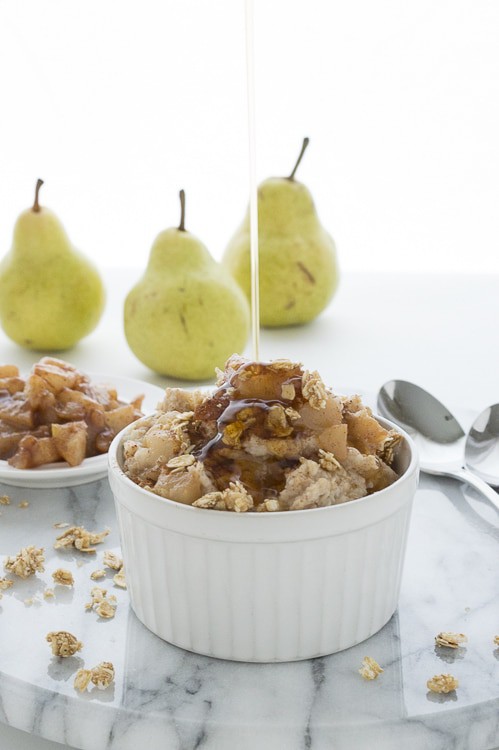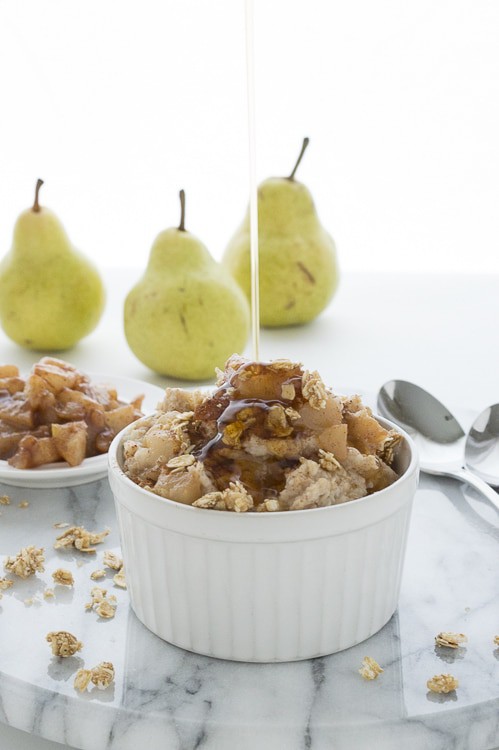 My kiddos and I talk about my gluten sensitivity and the things I can and cannot eat pretty regularly. If I gave them a snack that isn't gluten free, they always make me smile when they say "Your belly won't like this, it's not gluten free." They are pretty smart at recognizing which foods I can and cannot have. Oatmeal used to be on the list of foods I could not have, but using these gluten free Chex products, I am now able to prepare and enjoy lots of oatmeal creations with them!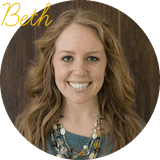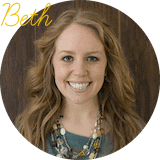 Enter the giveaway below for a chance to win some of these Chex gluten free products!
Follow along with the gluten free goodness of Chex on Facebook, Twitter, and Pinterest.
Chex compensated me for my time to create this recipe and post. As always, all opinions are my own and I really stock piled my cart with their oatmeal.